roceeding a record-breaking FIFA Women's World Cup 2023™, women's sport has never had so much of the spotlight. I'm excited about how that will inspire future athletes and encourage girls to dream bigger. Because women can compete and fill arenas, just like men can. Enter Sport Stories Press, a publishing company and literary journal ahead of its time! Featuring stories about women in sports, particularly amateur women athletes, this platform has me excited! You know why? Because it's time for women to shine. And what better person to elevate our voices than Dr. Anne Greenawalt, a writer, competitive swimmer, and trail adventurer.
Dr. Anne Greenawalt earned a doctorate in Adult Education from Penn State University. While earning her master's degree in Creative Writing: Prose from the University of East Anglia, she wrote stories about ancient Spartan sportswomen. She also has a master's degree in Communication Studies and a BA in Creative Writing and Women's Studies. As an educator, she has 12+ years' experience working with student writers in all genres. Now, she's the founder and editor-in-chief at Sport Stories Press, ready to read and publish what women athletes have to say. In this interview, Anne and I chat about what the press is looking for, her favorite sport books, and why it's so important to tell women's sport stories.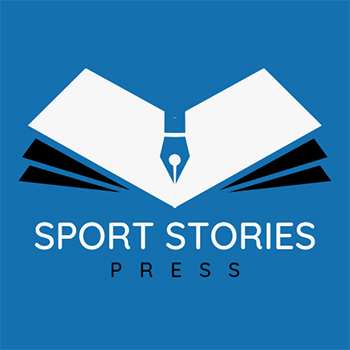 WOW: Hi Anne, it's so great to meet you! Women's sport is something I'm really passionate about, so I'm absolutely thrilled to be speaking with you. I love that there is a publication/publisher that focuses on amateur sportswomen because those real-life stories are so inspiring but also rarely captured. Can you start by telling us a bit about how Sport Stories Press was born?
Anne: It's great to meet you, too, Kelly, and it's wonderful to speak with other writers. When I was choosing a topic for my doctoral dissertation in Adult Education, my professors encouraged me to choose a topic that I was passionate about. So, I wrote about the identity development and learning that takes place when sportswomen tell and reflect on their sport narratives. It's the marriage of my two greatest passions: sports and stories. I loved meeting and interviewing other athletes for my dissertation so much that I didn't want the project to end when I graduated. I continued to write articles and interviews with sportswomen for various publications, but it wasn't enough. I wanted a focused space to share sportswomen's stories, particularly amateur sportswomen's stories because, as you said, they're not often captured. Thus, Sport Stories Press was born.
WOW: I think it's absolutely wonderful that Sport Stories Press is the fusion of your two passions. The Sport Stories Press vision, to become the world's leading publisher of women's and amateur sports literature, is such an admirable goal. Why is that goal important to you, and what is Sport Stories Press about?
Anne: I want Sport Stories Press to set the example and lead the way for publishing more stories by, for, and about sportswomen and amateur athletes using equitable and inclusive representation. Sportswomen's stories are so often riddled in biases and sexism, if they're shared at all. I want to change this. By changing the discourse of women in sports, it can change discourse of women in general, creating more equitable and inclusive representation inside and outside of the sports realm.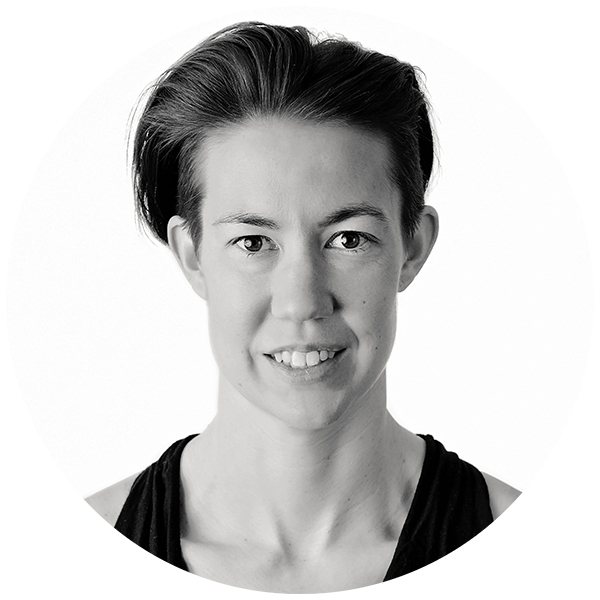 "Sportswomen's stories are so often riddled in biases and sexism, if they're shared at all. I want to change this."
WOW: Words are powerful, and women's voices are underrepresented, especially women athletes. I love that you are leading the way and I hope you achieve your goal in a big way. The Notebook is the department of Sport Stories Press where all accepted short pieces are published. I noticed you accept most genres, from fiction and creative nonfiction to poetry, reviews, and more. What type of stories are you looking for in that 700-word count? For reviews, are you seeking book and film reviews?
Anne: I'm looking for just about anything that's related to sportswomen's stories, whether a short story, poem, personal narrative, review, or some hybrid of those. I'm particularly drawn to creative nonfiction pieces about amateur sportswomen's athletic journeys. Julianne Bergmann, for example, is a retired dancer writing a series about her journey towards completing her very first pull-up. For reviews, I'm mostly interested in informal, reflective book reviews, though I would also consider micro reviews about a single story or poem related to sportswomen, like the one about Courtney LeBlanc's poem "How to Run."
WOW: Julianne's CNF series is seriously inspiring; thanks for sharing. I love how she is reawakening her desire to be athletic. This will be relatable to so many women. Do you have any favorite short form pieces you'd like to share, a favorite manuscript, or all-time favorite sport story you'd like to talk about?
Anne: A League of Their Own is my all-time favorite sports movie. Not only is it an excellent story with some of the best quotes ("There's no crying in baseball!" and "If it wasn't hard, everyone would do it. It's the hard that makes it great."), it's set in the WWII era that enriches the storyline and characters. Beyond that, I love listening to audiobooks of sportswomen's memoirs, particularly ones that the athletes read in their own voices; most recently, I listened to and loved Brace for Impact by Gabe Montesanti, about her experience with roller derby. Amanda Beard's memoir, In the Water They Can't See You Cry, is one that has stuck with me not only because she was an icon and role model when I was a young age-group swimmer, but also because she discussed the challenges of training and competing when females cross from adolescence to adulthood.
WOW: Oh, I'm so glad you brought up A League of Their Own; what a movie! These real and raw stories are so important, because sportswomen face so many more obstacles than sportsmen. I'm going to go and re-watch A League of Their Own now. I see Sport Stories Press is currently open for full-length manuscript submissions. What are you looking for in the book publishing division?
Anne: Right now, I'm most interested in publishing creative nonfiction or memoirs about amateur sportswomen's journeys written for an adult audience, books similar to Seconds Out: Women and Fighting by Alison Dean, From Couch Potato to Endurance Athlete by Hilary Topper, or A Beautiful Work in Progress by Mirna Valerio. I'd also be thrilled to receive novels, novellas, short story collections, chapbooks, and poetry about amateur sportswomen's journeys. In the future, I'd like to expand to other aspects of sportswomen's stories like college women or professional athletes. There may be books about other amateur athletes in the future, too, not just women.
WOW: Have you noticed any trends in sport books as of late?
Anne: I've noticed a growing number of professional sportswomen's memoirs for both YA and adult audiences; women's sport history books like Shifting Currents: A World History of Swimming by Karen Eva Carr; and women's sport science books like Up to Speed by Christine Yu. Although there are a few new memoirs about amateur sportswomen, like Brace for Impact by Gabe Montesanti that I mentioned earlier, there aren't many. That's an area I'd love to see grow, and the area I'm most interested in championing through Sport Stories Press.
WOW: It would be great to see more amateur sportswomen telling their stories, because those grassroots stories are just as interesting and inspiring. Your author benefits are appealing with full editing, copyediting, cover and layout design, and marketing included. What else can a Sport Stories Press author expect after they get a yes from you? Can you tell us what your royalties percentage is, please? Asking for a friend.
Anne: The Sport Stories Press core values are creativity, curiosity, character, and commitment; so, in addition to the specifications of the publishing package authors receive, I will treat them and their writing with these values in mind. To me, this means that authors will get excellent customer services and will have a lot of input into the entire publication process of their work. There may be some variations in the contracts depending on the project, but in general, authors will receive $100 advance + unlimited PDF ARCs + 5 published copies + 25% royalties from book sales.
WOW: I love your four C's! Many authors will be excited to work with a press with those values. And 25% royalties is amazing! That's such an enticing percentage. You also offer editing and ghost writing on the Sport Stories Press site. Are those services for those who publish with you? What kinds of projects do you take on?
Anne: I offer developmental editing and ghost-writing services for all types of authors and projects, not just for Sport Stories Press authors and not just for sports writing. It won't come as a shock to anyone who's been involved in independent and small press publishing, but there's not much (any?) money in it. Sport Stories Press, at least for right now, is a personal passion project. So, I take on other writing and editing projects to partially fund it. Most of the projects I've taken on so far are ghost-writing projects for older adults who want to leave their legacy as stories for their children and grandchildren. I've also worked with a few novel writers on developmental edits. Memoirs and novels are my favorite genres to work with, but I have experience with and interest in a wide variety of creative and business-related projects.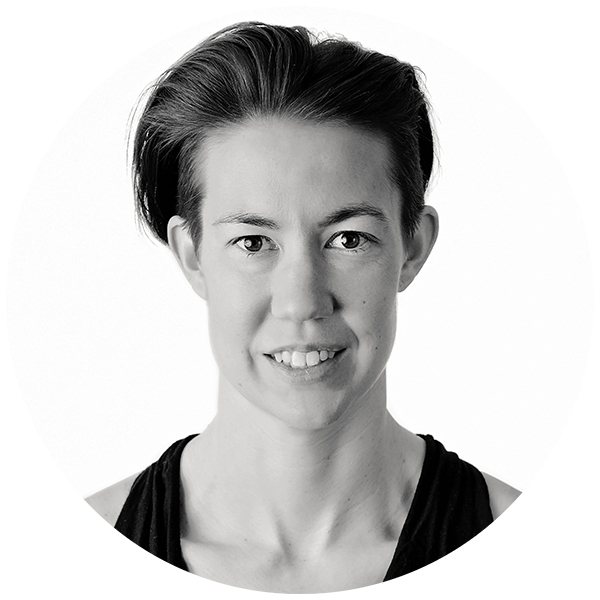 "Stories are powerful. We learn from stories; they expand our hearts and minds, and they provide us with new perspectives, all of which are all a necessary catalyst towards change."
WOW: That's actually great to know. Writers are always looking for assistance, and I'm sure working with someone as passionate as you would be a pleasure. I was excited to see you're also running a four-week workshop through WOW that starts on October 16th! Can you tell me more about Writing Fitness & Sport Stories? I'm particularly interested in learning more about how writers can share personal stories to create social change.
Anne: I'm so excited to be in partnership with WOW! and to be able to share my love of sports and writing with other athlete-writers. Sports and writing are activities many people do for pleasure or self-fulfillment, but these are also rich areas of personal learning and potential social change. This course is designed to give participants space to write and reflect on their fitness and sports careers, lives, and bodies, and then discuss how sharing these personal stories can create social change. By sharing our stories in ways that are meaningful to us, free of bias and sexist discourse, and reflecting on how those stories have shaped us and our place in the world—not just the sports realm—we are able to work towards social change. Stories are powerful. We learn from stories; they expand our hearts and minds, and they provide us with new perspectives, all of which are all a necessary catalyst towards change.
WOW: I couldn't agree more. Writing and sports have so much to offer; there is power that can be unlocked if we just acknowledge all the benefits. I'm assuming you don't sleep with all you have going on, but I'm hoping you still find time to write! Do you have a WIP you can tell us about? Or any of your own published work you'd like to share?
Anne: My children are three and one years old (so, no I don't sleep much!), but surprisingly, the last three years have been my most productive writing years yet! I breastfed both of my kids, which forced me to sit and be still for long periods of time, especially in those first few postpartum months. After I got the hang of breastfeeding, I started to write story notes on an app on my phone while they ate. Most of the snippets were about being a pregnant and postpartum athlete and how new motherhood affected my athletic identity. After a few years, those snippets added up to entire essays, and now I have a full manuscript tentatively titled Challenge Accepted. Some of the essays have been published in literary journals ("You Are a Strong, Brave Girl" with Autofocus Lit Mag, and "Mothers in the Bleachers" with Words & Sports). I've just started to submit the full manuscript to some of my favorite small presses. (Fingers crossed!) I've also had a novel on the backburner for years, a story about four women on a U.S. Masters Swimming relay team, so maybe it's time to dust that off again.
WOW: OMG, I started writing my first manuscript when I became a mother. Early motherhood is a time when we find our true passion, I think. Why do you think women's sports is so important, and why is it your focus rather than men's sports or kid's sports?
Anne: Historically, and even in the recent past, and to some extent currently, women have been banned from participating in sports: doctors warned women that bicycling could damage internal organs and lead to infertility or even death; other doctors wrote studies about the damaging psychological and physical effects of playing basketball for women; governments banned women's soccer for being "quite unsuitable" for females. Women have persisted, but even as women's sports participation has increased, society often overlooks or devalues their participation: women athletes haven't received equal playing time or facilities or pay; they receive less media coverage in quantity and quality; and they're discriminated against when they are pregnant and postpartum. Still, women persist because they love their sport. There's this rich history for women's sports and there's so much more to accomplish. I'm especially fascinated with and inspired by amateur sportswomen who train to compete, despite not being professionals and not getting paid. They are participating because they truly love it. It helps them find joy and make meaning in their lives.
WOW: Yes to all of this. There's even some focus and consideration towards sportswomen during menstruation now, which is great. But we still have a long way to go. Your special project, Thigh Flashers Book Series, is currently inviting athletes to participate in an online written interview. Can you explain more about this for people reading who may be interested?
Anne: "Thigh Flashers" is a derogatory term that people used to call athletic girls and women in ancient Sparta. I use it as a title for this project to not only catch people's attention, but also to show how sportswomen today still face similar discrimination as they did in ancient Sparta: they're more valued for their roles as mothers than as athletes; they're inappropriately sexualized; and media depicts them using unequal and condescending discourse. So, the title Thigh Flashers calls attention to the inequalities that still exist in sports, and this book series seeks to rectify that inequality by encouraging women to share their sports experiences in their own words. The online interview allows athletes to respond to as many or as few questions as they would like, using as much or little detail as they want.
WOW: It's certainly a catchy title! What makes a good sport story?
Anne: Great sport stories are always about more than just the sport itself. They're about the history, culture, and/or social contexts surrounding the sport story. For example, A League of Their Own isn't just about the women's baseball league; it's also about women's roles and relationships and identities during the WWII era in the United States. Brace for Impact isn't just about a woman's experience in a roller derby league; it's about a woman redefining herself apart from societal and familial expectations. Great sport stories also have all of the elements of other great stories: strong and dynamic characters, something at stake if they don't reach their goals, and a vivid setting that gives the story additional context.
WOW: Great point! Being an athlete takes over your life, so it's important to contextualize how sport fits into that equation. Time, family, genetics, matters of the heart, even politics can play a part in an athlete's journey. Finally, I'd love to hear about what sports you participate in, and what teams you follow with passion? I'm a soccer fan!
Anne: I'm a lifelong competitive swimmer! I had my first swim race when I was three years old, and I continue to train and compete in U.S. Masters swimming today, over 30 years later. I'm a freestyler: I'm best at the 100 and 200 free, but I love the 500 free and longer-distance freestyle events. I've dabbled in other sports over the years—softball, track, cross-country, basketball—but swimming is the sport that continues to stick with me. For anyone who's interested, I've started writing a series about my recent swimming progress in the Notebook at Sport Stories Press. Surprisingly, I don't follow college or professional sports closely; instead, I gravitate more towards championing other amateur sportswomen with their sports goals, whether locally or through social media. But I do keep an eye on the U.S.A. Swimming National Team.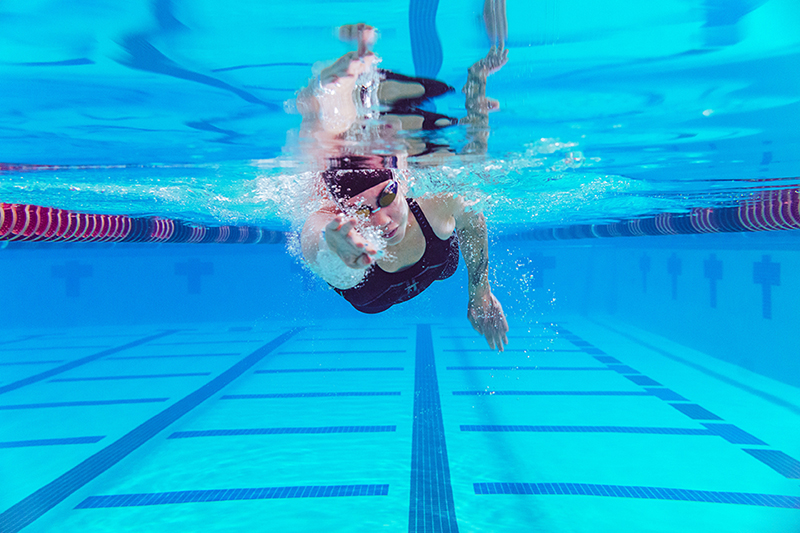 WOW: You are an inspiration, Anne! Thank you for sharing your love of sports and words with us. It's been an absolute pleasure chatting with you.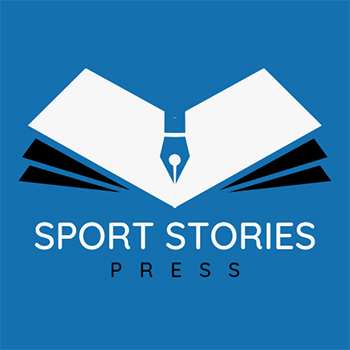 My thanks to editor-in-chief at Sport Stories Press, Dr. Anne Greenawalt! It's been a treat to get a behind-the-scenes look at this innovative, passionate, and supportive press. I'm feeling inspired to write my own sport story! If you're inspired, too, consider sending your short pieces of 700 words or less to Sport Stories Press's Notebook here. For book-length manuscripts, submit here. Keep up with the latest calls and publications by signing up for their email newsletter at www.sportstoriespress.com.
***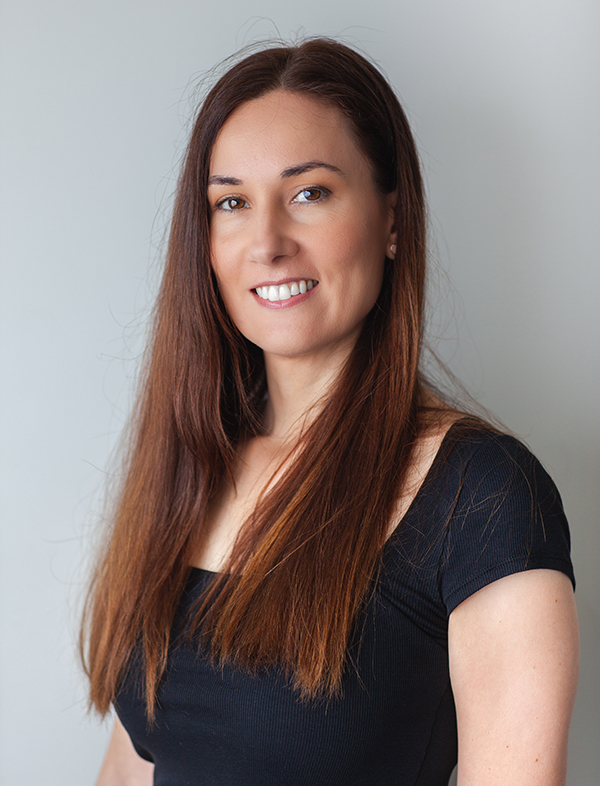 Kelly Sgroi is based in Melbourne, Australia. Now represented by Beyond Words Literary Agency, Kelly is thrilled to be out of the query trenches and looking forward to what comes next in her writing journey. She's also a content writer and an enthusiastic member of the writing community. Some of her short works are published by WOW! Women on Writing, Dream Journal, The Endometriosis Foundation of America, Endometriosis Australia, and a few Medium publications. Her debut manuscript is a women's fiction story about motherhood.