writers, we're often brainstorming ways to attract agents, dream of one day hearing a "yes" from them, and tend to build our writing worlds to a great degree around what we think they'll desire. Wait a minute, this is starting to sound like an article about dating!
I've read enough Q&As with agents to know that, despite our tendencies to mythologize them, they just want what we, as readers, want. A great story. A protagonist to root for. To feel something, as they read. It's as simple as that, despite how we may psych ourselves out in the process. Our next guest helps us demystify the writer-agent dynamic, offering valuable industry perspective and approachable, concrete advice that can help boost our confidence when outreaching to agents. We're excited to sit down with literary agent Maria Rogers with The Tobias Literary Agency!
Maria Rogers has been with The Tobias Literary Agency for just over a year, working from their Nashville office. Maria's editorial and agenting experience spans nonfiction to poetry, literary to commercial fiction, as well as books for children and young adults. She's worked on behalf of Pulitzer Prize winners, National Book Award winners, Guggenheim fellows, PEN/Hemingway Award winners, and New York Times bestsellers. Learn more about Maria from The Tobias Literary Agency agent bio page. Writers can query Maria through this form. She aims to respond within six weeks of receipt.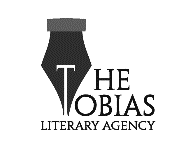 WOW: Welcome, Maria! Before we start talking about your agenting experience, I noticed in your bio that you're a graduate of Kenyon College. Many writers list the Kenyon Review as a top dream journal they'd love to be published in one day. It's certainly on my wish list, but I know it's an incredibly selective literary journal with an eye-popping list of famous writers who have been published in it, including T.S. Eliot, Joyce Carol Oates, Maya Angelou, Flannery O'Connor, Woody Allen, Don DeLillo, and more. No pressure, right?
I'm curious, did you read for the journal as an undergrad? If yes, how was your experience? Any insider tips for someone trying to break into this prestigious journal?
Maria: Oh my goodness, in retrospect I wish I took advantage of being in such close proximity to the Kenyon Review! Working in publishing was not on my radar when I was in college, so I suppose I really missed out on acquiring insider information. What I can tell you is that the Kenyon Review works out of the most charming little building called Finn House. It's like something out of a fairytale, but I believe it's actually an example of "Steamboat Gothic" architecture. Maybe Steamboat Gothic is the next cottagecore? You heard it here first!
WOW: Finn House is right up my alley! I live in an 1890s Victorian, so I'm a big fan of all the gingerbread bells and whistles. Okay, back to the main event: Agenting! I also learned from your bio that you started as an intern with Writers House before moving into roles with W.W. Norton & Company, followed by Scholastic. How has your career as an agent grown? And, here's another thing I've wondered about. We hear sometimes that agents transition to become acquisitions editors and other times acquisitions editors move over to become agents. How do you think the roles complement each other?
Maria: They require a lot of the same broad skills, sensibilities, and market savvy. With some exceptions, I find the type of editing that agents and editors do to be quite similar. I think one of the lessons that took a long time for me to learn has to do with figuring out how to edit, and how to generate an editorial vision. At the beginning of my career, I felt that when I was editing I had to have all the answers. Now, a lot of my editing and problem-solving is often more intuitive, and takes the form of questions.
WOW: Let's talk about trends you're seeing in the industry right now. What does the publishing landscape look like, from a 50,000-foot view? How about from a 500-foot view, say inside The Tobias Literary Agency? What's hot in 2021? What do you think will be in demand next year? In the next five years?
Maria: On the nonfiction side, I'm seeing a lot of editor interest in revisionist histories as well as books that seek to examine the intersection of work and life from a critical perspective. I'm also seeing a lot of literary fiction books that blur the lines between fiction and nonfiction. Think, Drifts by Kate Zambreno, or Homeland Elegies by Ayad Akhtar. In terms of what will be in demand in the next few years, that's the million-dollar question. Call me when you find out!
WOW: I've seen so many authors on social media—first timers, as well as established authors—pivot, where they're now holding virtual book tours. I imagine it must be a bit disappointing not to have in-person launches and get energy from the room. Then again, maybe some authors appreciate it if they're more introverted.
How have the authors you represent rolled with this change from physical to virtual tours? And, do you see this as a trend that will continue or do you think authors and publicists will go back to physical tours as more of the U.S., and the world, opens back up?
Maria: I'm sure publicists can speak more to how folks are handling online press events, but to my (admittedly low-tech) point of view, I'm consistently impressed by how digitally savvy everyone around me is! Perhaps I'm in the minority, but book tours haven't been a particularly significant aspect of my work. I have a soft spot for in-person book events, but they tend to be something many publishers won't put a lot of money or effort into. If that continues, I think online events are a great, accessible alternative!
WOW: I'm with you on preferring in-person events, but I can see how authors can cast a much wider net online. So, tell us, what do you look for in manuscripts that hit your desk? How far do you generally have to read to know whether or not it's a fit for you?
Maria: Speaking generally, I look for writers who lead with curiosity, have canny insights about their audience, and demonstrate engagement to their particular subject beyond the page. Be it fiction or nonfiction, I appreciate writing that is imbued with a strong sense of discovery, and can bring the reader along for the ride. I can typically sense if a project isn't right for me within the first 25 pages, but sometimes I won't know until I've read the entire manuscript and had a few nights to sleep on it.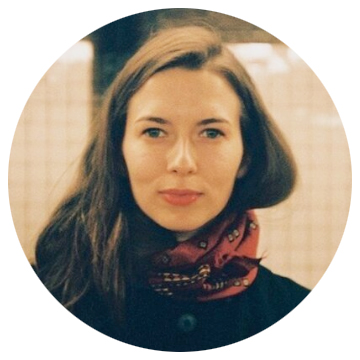 "On the nonfiction side, I'm seeing a lot of editor interest in revisionist histories as well as books that seek to examine the intersection of work and life from a critical perspective. I'm also seeing a lot of literary fiction books that blur the lines between fiction and nonfiction."
WOW: On average, how many queries do you receive in a year? Your bio mentioned you aim for a six-week response after receipt of materials. Do you find this is a moving target, depending on your queue?
Maria: I get over 100 queries a month, coming in somewhere around 1,500 queries a year. I am deeply awed by agents who are systematic in terms of their response time, but mine is certainly a moving target. If I am torn between attending to my query responses or attending to the needs of my current clients, I owe it to my clients to choose them.
WOW: I'm glad to hear clients come first—as they should! I'm also curious what the working relationship is like between the agents within The Tobias Literary Agency. Do you pass leads among each other? Should a writer try another agent there if a manuscript isn't the right fit with you? Or, does one No from any agent there mean a No across the board?
Maria: My colleagues and I consistently pass leads if we think one agent might be a better fit over another. And yes, it's possible to query another Tobias agent if you've received a pass from one of us. By and large though, we operate in different markets with little overlap, so I encourage querying writers to research each agent and be strategic about who best fits the bill.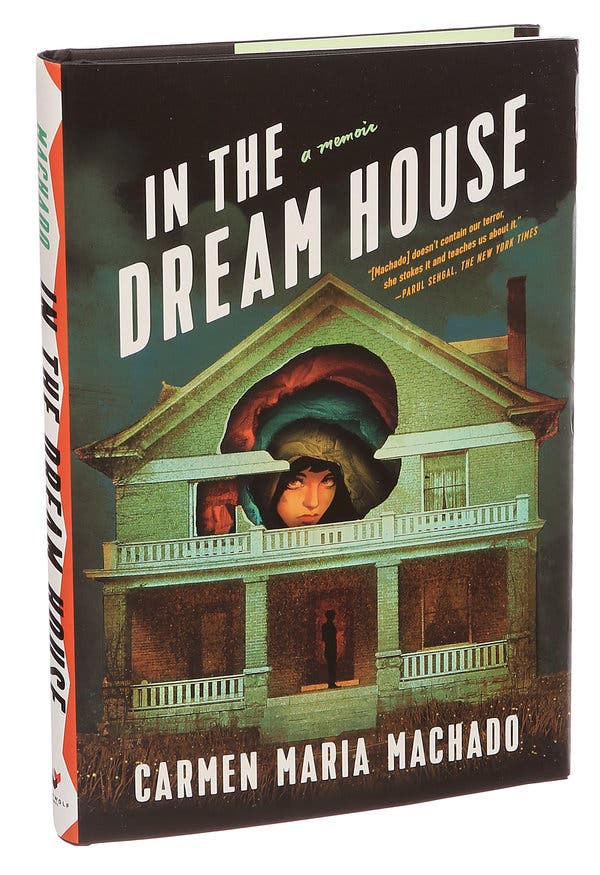 WOW: You mention a few books you love in your agent bio, with Carmen Maria Machado's memoir In the Dream House among your current favorites. I haven't read it but one of my friends loves it, so this question is for her.
She says: "In the Dream House is one of my favorites too because it's so innovative in form. Most of it is written in second person, and the chapters are structured like the architecture of a house. Machado even has a 'Choose Your Own Adventure' section. How open are acquisitions editors or Big Five publishing houses to unique formats such as Machado's? Are books like hers seen as risky?"
Maria: Thanks for this question! There are certainly editors out there (and agents, too! Hi!) looking for projects that have that sort of creative approach to form. However, publishing in general is a rather risk-averse industry. Beyond all other considerations, editors must have confidence that a project won't hurt their bottom line, which often means that first-time writers have to work incredibly hard and strategically to get their first book deal.
I don't think this was the case with Machado or In the Dream House, but often that first book is the hardest to get published at a Big Five imprint. Subsequently, the author has that relationship with an editor, and a track record that allows the publisher to choose riskier works.
WOW: Moving to social media and the dreaded phrase, "writer's platform." How important, really, is it? I've heard it said that a writer's platform is more relevant for prescriptive nonfiction, like self-help or even cookbooks. I've got a laundry list of questions coming at you because this topic keeps so many of my writing friends up at night!
What does platform mean to you? Would you take on a client who doesn't have one? What's a respectable number of followers on social media? And, if a writer doesn't have much of a presence, what are some steps you'd recommend to grow her follower count or platform? Should she stress over it, or let her writing speak for itself?
Maria: Because I acquire mainly nonfiction, I cannot overstate the importance of platform, even though it's not the most exciting part of my evaluation—and yes, it really is a pillar of any nonfiction proposal. I know social media engagement can often move the dial, but I have no real expertise or interest in being "good" at social media. What's important to me is seeing a history of prior publications (be they in magazines, newspapers, literary journals, for example). This demonstrates that the author has pitched ideas and followed stories. So, if you're a writer (particularly of nonfiction) and social media isn't your thing, my advice is to pitch articles and get some bylines under your belt, particularly from national and/or widely circulated media.
WOW: I'm glad you mentioned publications, because my number one goal has always been to get published in literary journals as the biggest help with platform. That said, although I have a portfolio with literary journals, I've yet to break into a national publication, so that remains a shining star. As for social media, it's an enigma. I gave up on Twitter due to almost zero engagement and moved to Instagram, where I've connected with a solid writing community. It seems better on IG, but on the whole I find all social engagement is a hit or miss.
Shifting gears, should your clients expect a few rounds of editing with you before their manuscript goes on submission? Do you consider yourself hands-on with edits?
Maria: I tend to have rounds of edits that are more generative, fleshing out a project with broader brushstrokes. This process often work best if the author and I take notes before talking on Zoom. As the project becomes more refined, my authors and I will exchange edits over email.
WOW: Do you like to sign an author for one book, or would you prefer and/or expect to sign them for multiple books?
Maria: I'm delighted to sign authors for multiple books, but I do not expect it. Some writers can churn them out, but books can be such behemoths that I also understand if, after the first book, an author has no immediate plans for another! Either way, I'll be around.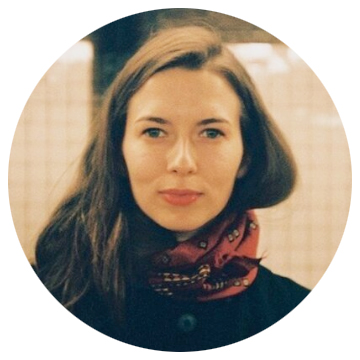 "If you're a writer (particularly of nonfiction) and social media isn't your thing, my advice is to pitch articles and get some bylines under your belt, particularly from national and/or widely circulated media."
WOW: Do you follow a set submission strategy, or is it customized project by project?
Maria: I customize it project by project, and also tailor it to the rhythms of the industry and larger societal trends. For example, the pandemic changed the way a lot of editors work and acquire, and consequently, agents had to course-correct as well.
WOW: At what point in the process do you start talking about your client's next project?
Maria: Whenever they're ready! I try not to rush anyone.
WOW: I saw on the website that The Tobias Literary Agency lists information about rights with international partners, as well as film and TV. Do you work side by side with these partners on behalf of your clients, or is there a hand-off (if and when applicable)?
Maria: Knowledge about domestic book markets doesn't always translate to international markets or film and TV, so I feel very lucky to work with my co-agents who have tremendous expertise in these areas! Stefanie Rossitto is our Director of Foreign Rights, and works closely with our international co-agents. I really trust her when it comes to which titles might be competitive abroad.
WOW: What gives you joy as an agent? On the flip side, can you share a challenge?
Maria: It's such a great feeling to have editors express excitement and appreciation for the projects my clients and I submit. It's a gratification that comes after months of toil. At the same time, receiving passes from editors is an intrinsic part of the process, an inevitability. Still, it's a bummer!
WOW: OK, last question. Tell us something about yourself that can't be found on your agent bio page.
Maria: In my spare time I really enjoy studying languages! I've maintained a pretty good grasp on Italian, French, and Spanish—in that order. Over the past year, I've delved into Japanese. I think the practice of learning a language, or a language-learning environment, could be a cool motif or setting for a book. Just saying!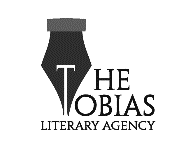 My thanks to literary agent, Maria Rogers, for chatting with me—who we've now learned is multilingual, and how cool is that? I hope to start querying my own memoir manuscript at some point this summer. If some of you are ready to query and your manuscript aligns with her wish list, consider reaching out to Maria through her submission form.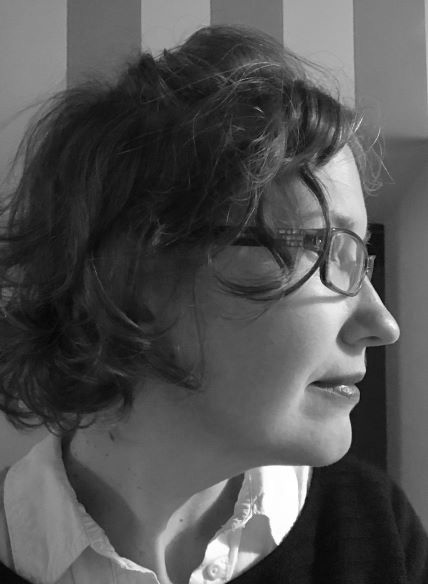 Ann Kathryn Kelly lives and writes in New Hampshire's Seacoast region. She's an editor with Barren Magazine, a columnist with WOW! Women on Writing, and she works in the technology sector. Ann leads writing workshops for a nonprofit that offers therapeutic arts programming to people living with brain injury. Her essays have appeared in a number of literary journals. https://annkkelly.com/.