Note to Contestants:
We want to thank each and every one of you for sharing your wonderful stories with our guest judges this season. We know it takes a lot to hit the send button! While we'd love to give every contestant a prize, just for your writing efforts, that wouldn't be much of a competition. One of the hardest things we do after a contest ends is to confirm that someone didn't place in the winners' circle. But, believe it when we say that every one of you is a true winner.
Every writer has been a gracious participant through the whole process, from the beginning of one season to the next. We've written emails to authors, agents, and publicists who have donated books to our contest, and we've shared our delight regarding the true sportsmanship among our contestants. It doesn't matter if it's one writer who placed or another who tried but didn't; all writers are courteous, professional, and wonderful extensions of WOW! Women On Writing's team. Writers' stories and e-mails fill us with enthusiasm.
Kudos to all writers who entered, whether you won or not, you're still a winner for participating.
***
To recap our current process, we have a roundtable of 4-7 judges who blindly score equally formatted submissions based on: Subject, Content, Technical, and Overall Impression (Style). That's the first step of the process. If a contestant scores well on the first round, she (or he) receives an e-mail notification that she passed the initial judging phase. The second round judging averages out scores and narrows down the top 20 entries. From this point, our guest judge helps to determine the First, Second, and Third Place Winners, followed by the Runners Up.
As with any contest, judging so many talented writers is not a simple process. With blind judging, all contestants start from the same point, no matter the skill level, experience, or writing credentials. It's the writer's story and voice that shines through, along with the originality, powerful and clear writing, and the writer's heart.
***
We've enjoyed reading your stories, each and every one of them. The WOW! Women On Writing judges take time to read them all. We recognize names of previous contestants, writers familiar with our style. We enjoy getting to know you through your writing and e-mailing. Remember that each one of you is a champion in our book. We hope that you continue to enter so we can watch you grow as writers and storytellers, because each season is a rebirth of opportunity.
Now on to the winners!
Drum roll please....

1
st
Place: Isabella David
Philadelphia, Pennsylvania
Congratulations, Isabella!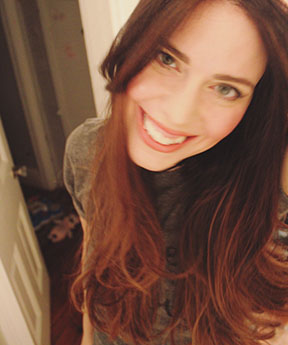 Isabella's Bio:
Isabella David is a writer, poet, homemaker, actor, an editor-at-large at Easy Street, and a fangirl of that fantasy state called sleep. Her first chapbook, The Voices of Women, a title that references her ambition to be a character actor, was short-listed for the Venture Award by Flipped Eye Publishing and published by Finishing Line Press in 2016. She's also the winner of the 2014 Danahy Fiction Prize for her short story, "If the Meek Inherit the Earth, They'll Have Sons-of-Bitches for Lawyers," published in Tampa Review's 50th anniversary edition. Her poetry has been recognized for merit in Atlanta Review's 2015 International Poetry Competition and listed as a finalist in the 2015 Cape Cod Cultural Center Poetry Competition. She's currently at work on a book of poems about love, life, whiskey, and, potentially, sleep—ah, sleep!—as well as an autobiographical novel that may or may not end up being YA, depending on how many years of autobiography end up in there. You can find more of her work at www.IsabellaDavid.com or follow her on Twitter or Instagram @IsabellaMDavid.
Children of a Lesser Guru
Eleanor's father pulls over, switching off the cassette player's inspirational talk but leaves the engine idling. They're paused on any old crumbling, coastal road sprinkled with roadkill, sand, panoramic views of crushingly turquoise sky.
An emerald dot in a blue abyss.
The mountains mostly hem locals in, tourists out on dazzling beaches. Her father, who favored BMWs in the States, bought the beat-up Chevy to handle treks up pothole-ridden Caribbean highways to and from the hotel. Why bother with what tourists won't see, Eleanor figures.
Managers like him live high in hills with names like Pic Paradis, in verandahs built to catch breezes. Staff swelter in nameless, plumbing-free valleys, in cinder-block warrens where radios cry through silence tangible as liquid sunlight.
Eleanor knows; she secretly visited with the nanny/housekeeper once.
Bramble-covered walls snake dusty roads, barring sheer drop-offs. Prickly bushes and oleander dot chalky cliffs, mingling with vines and frangipani. Below, the sea wraps the sky in sapphire ribbons.
Maybe he wants to gift her this moment before Eleanor must return home.
"I want to stay, Daddy," Eleanor confesses, overwhelmed by the vastness of her love like he's again the creator, the sky above and she a dot of green within him, which is gross but also true.
Brutal sun exposure has roughened Jean-Claude's pale skin. He's squinting, maybe gaging whether fleet tropical storms brew. Even his smile's a frown, a backwards grin, hard to read.
"Don't be ree-diculous. And school?"
Faced with sunlit magnificence, school seems unimportant, lessons baked in with fluorescence absurd. When Eleanor's with him, world and sky become one. What she says is, "I don't like school."
He'll understand.
No longer remotely amused, Jean-Claude throws the Chevy in gear.
"Don't be stupid. And to make money?"
He's no longer talking to her but himself.
Money-making is his immigrant mantra. Sometimes Eleanor thinks, even his heart's timed to it: money, money, money.
***
On the plane, the sisters sit in economy. Thrifty Jean-Claude uncharacteristically bought them books at the tiny airport kiosk, but Michelle gapes out the window, hoping for whales. She wants to be a vet, talks animals constantly.
Jean-Claude with his new wife and baby fly with them to Puerto Rico, the first leg. After boarding, a curtain encloses him in first class. Framed by beige, Jean-Claude's fierce face reappears once they're in flight. Looking up, Eleanor yelps.
"Read!" he commands, but breakers distract Michelle. They're flying low. A possibility remains, however slight, they might spot humpbacks, those singers of the sea.
"There's one... maybe!"
Still Eleanor won't shut her book. The pretty stewardess tells them they can trade to first class; the plane's empty. Michelle jumps up, but Eleanor continues reading.
Maybe her stepmother's secret's in a book. An enchantment you name to break like Rumpelstiltskin. Eleanor selected this book for its cover depicting tall, wand-wielding fairies and kneeling men. The story's about a man the fairy steals from another girl.
The girl gets him back, though. Eleanor peeked.
In Puerto Rico, her stepmother walks back, holding Anouk. A pink ribbon defines Anouk's head emerging from a shapeless, lace bundle—the first time Eleanor's seen Jeanette hold her.
Jeanette looks awkward, probably worried Anouk will rumple her linen dress. Whenever Eleanor looks at Jeanette, she remembers Before The Divorce. Jeanette, her father's ex-secretary, came over for dinner once, bearing baskets of Danish cookies, grapes.
In exchange for Jean-Claude, Jeanette offered sweets. Their mother accepted them. Like Persephone, lost her power.
It's all there in stories.
Jeanette notices the stewardess watching. She bends down to kiss them, reeking of baby lotion and the cut-glass perfume bottle Eleanor has secretly sniffed. Stepping back, Jeanette glances down at Anouk as if unbelieving that this child too is connected to her.
Jean-Claude crushes them together, wafting sweat and his regular aftershave but also the spices the nanny cooks with: cayenne, curry.
He intones, "Remember! Today's ze first day of ze rest of your lives!"
When he's gone, Eleanor laughs. The plane takes off again, headed for its Atlanta hub where the girls will transfer with the pretty stewardess's help. Michelle moves back to economy, stops watching the waves.
The plane flies high now over cloud cover. The sun sets. Both shut their books when the kid's movie comes on with its comforting lies about how safe the world is.
The sunset bleeds the sky crimson, a gash, a wound, the day cut open. Michelle pulls the blind down. There's nothing left to see out there at all.
***
What Isabella Won:
$350.00 Cash Prize
$25 Amazon Gift Card
Publication of winning story on WOW-WomenOnWriting.com website
Interview on WOW!'s blog The Muffin


2
nd
Place: Cate Touryan
San Luis Obispo, California
Congratulations, Cate!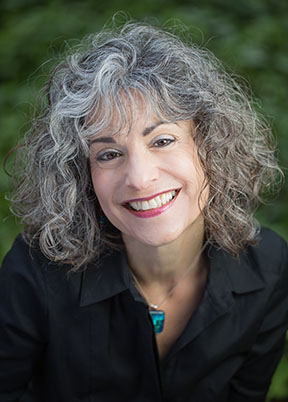 Cate's Bio:
Like many others, Cate always wanted to be a writer when she grew up—and a writer she became. Except not the kind of writer she'd envisioned. With an MA in English and a JD in law, she built a career as a technical writer, editor, university instructor, and business owner. Five years ago, she moved back to her hometown of San Luis Obispo, California, from a long stint in Sacramento, leaving her career (mostly) behind and returning to fiction.
When she's not editing engineering reports or teaching technical writing for forensic scientists in the crime labs, she is working on short stories, creative nonfiction, and a second novel. She lives with her husband and daughter a stone's throw from her childhood home (and her mom), and recently secured an agent for her first novel. She has found that the best way to live each day is by taking walks with her dog (and her mom) and by faith.
To connect with Cate, please find her here...
connect@catetouryan.com
Website: catetouryan.com
Facebook: facebook.com/catetouryan
Twitter: twitter.com/catetouryan
A Note in the Margin
She lives next door, in a house where words vanish, the wind slipping through cracks to steal, sweeping syllables from the cobwebbed corners, shooing phrases out from behind gauzy drapes, stripping thoughts bare. She does not recognize the theft at first. A stumble, a pause.
"What?" We are chatting over her azaleas on a warm summer evening.
She halts, midsentence, stammers, a word suspended on the tip of her mind. The lapse is brief. She is herself again.
"Age," she laughs, though she is not old, this mother of a ten-year-old boy, this long-distance runner, this writer of poetry. She tells me she has taken first prize in a poetry competition and will be the featured poet at the Friday reading.
The café is crowded with poets and romantics. She rises to read, a sinewy waif in her black dress.
Within these pages
falling loose
from unraveled spine
The lilt in her voice betrays a London childhood, washing the listeners in nostalgia for a thatched-roof town no one has been.
faded words
cl-cl for space,
She falters, repeats.
sp-space for cl-clamber
The lapse is long. A hundred ears wait.
Whisp-ed-er fading—
The words scramble, vanish into a sudden hush. She stares at the words, Demotic script from her own hand. She searches the room, looking for the thief, reads the stilled faces, finds no Rosetta stone. The wind is a whirling dervish, stealing her words away.
Primary progressive aphasia. She sits in a sterile room with too many echoes, stainless steel cabinets distorting her reflection, her husband beside her. Rain slashes at the window.
Primary. The first stages in which memory, thought, and recognition begin to fade.
Progressive. The gradual disappearing, seven years maybe.
Aphasia. The inability to articulate ideas or comprehend language.
Primary progressive aphasia, she tells me, raking fallen leaves, clawing at the dirt with the metal tines.
Who will I be, she wants to ask the doctor, when all of me is gone? She had the words, she tells me. But she could not find the voice.
I cannot find the voice either, but I think the title of her poem: A note in the margin.
A year passes. Another. Winter has thawed into an early spring. Her son is thirteen now, the same towheaded toddler framed on her desk, but sullen with early adolescence. He hoists his backpack on his shoulders as he climbs out of the car, looks at me warily. I cross the driveway, gaze at the newly planted pansies. She has returned from a run, her tanned legs lean, her face flushed, is on her knees, patting the soil. Her son stomps toward the front door. His father gathers groceries from the trunk, waves.
"How was yesterday's appointment?"
She rises stiffly, wipes her forehead with a dirt-streaked hand.
"I can run. When all the wo-words are gone, I can—. I will run." She speaks in terse syllables. On her office walls are photos of a jubilant finish at the Boston Marathon. She runs faster than the wind. "And I will still be his mom." She does not look up as he slams the door shut.
Another year passes. She greets me in snatches from the flower beds, agitated despite hard runs, tells me the latest before she can't anymore, her words in stumbles and lurches, each day a sentence, the seasons the stanzas. The clock rewinds, is ticking backward, taking her into childhood, into infancy, into the womb, when all was sensation, the earth without form and void, darkness upon the face of the deep, without thought, without words, without memory, only heartbeat, the wind at her back.
"Hello, Maggie," I call. She kneels among the irises. "Finish your run?"
She starts, rises, takes a stiff step backward, soil falling from her fingers. The front door opens.
"Bye, Mom," her son kisses her cheek, bounds into the car.
"She doesn't know us either." Her husband pauses on the porch.
She lives next door, in a house swept empty of words, wakes only to dig in her garden, to mold the pulsing earth, to plant the spring, leaves only to lace her shoes and run, mile after mile, the steady thud of feet on concrete.
Until one day when she does not return. Hit by a car, the newspaper says, twenty miles from home. A terrible accident.
The irises beyond my kitchen window sway. I pick up a pencil, strike out the words.
She ran faster, I write.
A note in the margin.
***
What Cate Won:
$250.00 Cash Prize
$25 Amazon Gift Card
Publication of winning story on WOW-WomenOnWriting.com website
Interview on WOW!'s blog The Muffin


3
rd
Place: Maja Malgorzata Zmyslowski
Tempe, Arizona
Congratulations, Maja!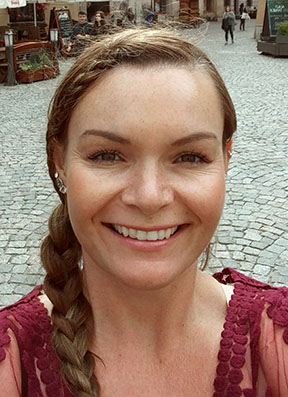 Maja's Bio:
Maja Malgorzata Zmyslowski is an award-winning Polish-American writer living in the Arizona desert. Her poems have recently appeared in Mid-American Review and the 150th edition of Reed Magazine. The League for Innovation in the Community College's 2017 national competition awarded her 1st place in fiction for her piece, "Flipping the Bird."
While she holds a B.A. in Humanities from California State Monterey Bay and a Masters in Education with a focus on Adult Training/Ed from the University of Phoenix, she credits her local community college with reigniting her writer's heart after a 10 year hiatus from creative writing. She is currently working on a poetry chapbook and challenging herself to write more fiction. When she's not longing for snow, she's flirting with the summer monsoons and wondering what kind of tea to make.
Coma, Comma
I am supposedly in a coma, but. That is the comma that should give anyone pause, and I'm afraid as I lie here listening to people in the room debating whether to unplug me and donate my healthy organs that they have bypassed the comma and gone straight to a period. I am in a coma, they say. But, I can hear! I can't move, obviously, or I would have by now, especially when I heard my prick cousin practically salivating at the idea that he might get my eyes. Poor shmuck was born with awful vision that degenerated into legal blindness by the time he was a teenager. Pity aside, even the handicapped can be assholes, and he was grade A. I don't want his jerk brain staring out of my corneas, perverting my baby blues. At any rate, no one gets my liver since that's shot to shit by now, and, in a way, the whole reason I'm here in this bed.
From what I can remember, I was driving home from a bar called "Rome" after being rebuffed by a barfly. When in Rome, bar flies are copious, aggressive and eagerly land on peanuts, so scoring was never hard for me. Except for that night—everyone, even the barkeep Cecil, seemed to look at me with a disdainful scowl, as though my very presence was somehow tainting their evening. I feed off people's energy and I was hungry. I decided nuked lasagna would give me a warmer reception than the Romans, so I paid my tab and slunk into my '79 Nova. I'd just started paying better attention to the car—she'd been screaming for a paint job to upgrade her primed shell. The body shop I took her to quoted me thousands, so I went to NAPA Auto Parts for some automotive spray. Turns out there's a hundred shades of green so I funneled them into on a contest between "absinthe" and "olive." Both are kind of pukey and probably more yellow in the sun, but the Nova isn't sophisticated enough for British Racing Green. The clerk suggested "celadon" but I didn't like the word, so I settled on olive. That would be a good name for her, too, I thought, turning the key. Ten minutes later, five miles from home, I saw the silver flash of a motorcycle passing me on the left and then cutting back in too close. Maybe he nicked me, or maybe I just corrected to make him miss me, but either way, seconds later I was front end crunched into a wash with my head through the windshield. And then I was here.
Being in a coma distorts your sense of time. I don't know how long I've been in one, nor can I tell by the growth of my beard or nails. I can hear my ex-wife bring our teenaged son into the room to see me, hear him ask her if he can touch my hand, hear her say a sniffled yes. Being an ex, I doubt she has any say in my medical treatment and I have no kind of will, so I wonder who is going to make decisions. I hope she at least knows what song I want played at my funeral (Bohemian Rhapsody), and that I don't want to be cremated. I want to be buried with coins on my eyes and in my sweat pants, not a stuffy suit. I never wore a suit in life, why would I want to be covered with dirt in one?
The doctor comes in, tapping a clipboard. He asks my ex and son to excuse themselves as he primes me for tests. I hear him shuffle up to the side of the bed and can sense him staring at me. A nurse walks in, whispers "Doctor, your wife called, your bike is ready to be picked up from the shop, so I can give you a lift at shift end."
"Thanks, Clara. Shame to have to fix up it up already, but some idiot side swiped me, scratched it up pretty good, left tacky avocado paint all over it." He pushes against the bed, too subtly to be noticed by anyone but me.
"Damn drunks," Clara snorts, and I feel my toes curl.
***
What Maja Won:
$150.00 Cash Prize
$25 Amazon Gift Card
Publication of winning story on WOW-WomenOnWriting.com website
Interview on WOW!'s blog The Muffin

RUNNERS UP (In no particular order):
Congratulations to the runners-up! It was very close, and these stories are excellent in every way.
Click on their entries to read:
On Slickrock by Julie Carrick Dalton, Winchester, Massachusetts
Her Daughters' Fire by Alison Thompson, Coolangatta, NSW, AUSTRALIA
Starter Marriage by Sharon Frame Gay, Sammamish, Washington
Chance by Candace M. Armstrong, Murphysboro, Illinois
No Chocolate for Gerald by K. Alan Leitch, Surfer's Paradise, Queensland, AUSTRALIA
Baptized in Blood by Julie Carrick Dalton, Winchester, Massachusetts
The Safety of Eve by Delaine Smith, Barrie, Ontario, CANADA
What the Runners Up Won:
$25 Amazon Gift Card
Publication of winning story on WOW-WomenOnWriting.com website
Interview on WOW!'s blog The Muffin

HONORABLE MENTIONS (In no particular order):
Congratulations to our Spring Contest Honorable Mentions! Your stories stood out and are excellent in every way.
Doing Time by Tia A. Plott, San Luis Obispo, California
Mazes by Tracy Maxwell, Edmonds, Washington
Dusty and Virginia by Deb Warmuskerken, Palm City, Florida
In the House with the Vines by Sagarika Rao, San Antonio, Texas
Ark of the Covenant by Susan Isaak Lolis, Macon, Georgia
Behind the Closed Door by Catharine Fitton, Toronto, Ontario, CANADA
Mission Femme by Sandra Morris, Portland, Oregon
Blessed Beyond Belief by Allen Stevenson, Easley, South Carolina
Flying, Baby by Shelley Stoehr, West Haven, Connecticut
California King Size by Israela Margalit, New York, New York
What the Honorable Mentions Won:

IN CLOSING:
This brings the Spring 2017 Flash Fiction Contest officially to a close. Although we're not able to send a special prize to every contestant, we will always give our heartfelt thanks for your participation and contribution, and for your part in making WOW! all that it can be. Each one of you has found the courage to enter, and that is a remarkable accomplishment in itself. We're looking forward to receiving your entries for our next contest. Best of luck, and write on!
Check out the latest Contest: