Note to Contestants:
We want to thank each and every one of you for sharing your wonderful stories with our guest judges this season. We know it takes a lot to hit the send button! While we'd love to give every contestant a prize, just for your writing efforts, that wouldn't be much of a competition. One of the hardest things we do after a contest ends is to confirm that someone didn't place in the winners' circle. But, believe it when we say that every one of you is a true winner.
Every writer has been a gracious participant through the whole process, from the beginning of one season to the next. We've written emails to authors, agents, and publicists who have donated books to our contest, and we've shared our delight regarding the true sportsmanship among our contestants. It doesn't matter if it's one writer who placed or another who tried but didn't; all writers are courteous, professional, and wonderful extensions of WOW! Women On Writing's team. Writers' stories and e-mails fill us with enthusiasm.
Kudos to all writers who entered, whether you won or not, you're still a winner for participating.
***
To recap our current process, we have a roundtable of 4-7 judges who blindly score equally formatted submissions based on: Subject, Content, Technical, and Overall Impression (Style). That's the first step of the process. If a contestant scores well on the first round, she (or he) receives an e-mail notification that she passed the initial judging phase. The second round judging averages out scores and narrows down the top 20 entries. From this point, our guest judge helps to determine the First, Second, and Third Place Winners, followed by the Runners Up.
As with any contest, judging so many talented writers is not a simple process. With blind judging, all contestants start from the same point, no matter the skill level, experience, or writing credentials. It's the writer's story and voice that shines through, along with the originality, powerful and clear writing, and the writer's heart.
***
We've enjoyed reading your stories, each and every one of them. The WOW! Women On Writing judges take time to read them all. We recognize names of previous contestants, writers familiar with our style. We enjoy getting to know you through your writing and e-mailing. Remember that each one of you is a champion in our book. We hope that you continue to enter so we can watch you grow as writers and storytellers, because each season is a rebirth of opportunity.
Now on to the winners!
Drum roll please....

1
st
Place: Carla Girtman
Kissimmee, Florida
Congratulations Carla!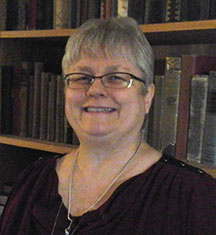 Carla's Bio:
Carla Girtman was born in California, raised in West Virginia, and lives Florida with her husband, her adult daughter, and three cats (Majick, Tygur, and Nibbles who all claim they are the real writers of the family!). She is dabbling in copywriting which challenges her writing skills, but she would love to write full time for money. But alas, there are bills to pay and she works full time at an international airport. Writing fiction captured her attention in sixth grade, but sometimes she just plays too much Bejeweled than is good for her. However, Carla has joined the craziness of National Novel Writing Month since 2005, where she claimed success four times, and this spurs her to write longer fiction.
Her favorite genre is speculative fiction, and flash fiction challenges have honed her writing skills. Her first published story, "Me? I'm No Writer" appeared in the community college magazine. Carla's flash stories have also appeared in Clockwise Cat, Flashshot, Demonic Tome, Flashes in the Dark, Short Humor Site, Blink Ink, and Luna Station Quarterly, as well as in three anthologies: The Zombie Cookbook, Vicious Verses and Reanimated Rhymes, and The Drabbler.
Carla is currently working on two books: Tarot at Midnight and Mermaids and Zombies, and Vampires – O My!. In addition to flash fiction, her poems, "When God Awakens" appeared in The Corner Club Press and the poem "The Ring" found a home in Dark and Dreary Magazine. Oh, yes. There's the church cookbook she is helping organize too. Due to come out in May!
When she's not writing, thinking about writing, reading at work or critiquing stories in her writing groups, she enjoys watching movies and collecting antique books (especially those relating to language).
Swamp Music
Evening was our favorite porch sitting time. Mama rocking in her chair, the same chair that rocked the croup out of me when I was three. The same chair when we cried our eyes out after we found out Daddy had gone to meet his Maker. The same chair when Mama told me she was going to be with Daddy soon.
At twilight, swamp fog creeps in weaving a gossamer blanket of smoke curling about the trees and the sturdy stilts of our house. Once when I was five and playing in the yard, the fog slid in. Mama shouted "Honeymay!" and scooped me up just as a tendril of fog curled around my ankle. I seen something behind Mama's eyes that gave me shivers.
"It's just fog, Mama," I said squirming out of her arms. "See? I'm fine." I waggled my foot.
I lied. That foggy strand said it wanted me back.
That was ten years ago.
We sat on the porch, Mama in her rocking chair and me on the top step, shelling peas for supper. I sang my special pea shelling song that always made Mama laugh.
Mama rocked in her chair with a smile on her face, her bowl full of peas and the empty pods piled on the ground. "You got the voice of an angel, Honeymay," she said, her voice all raspy and breathless.
"I'd give it up just to have you well, Mama," I said, twining my hand around hers. Blue spider veins mapped their way beneath her fragile, translucent skin.
"Now, Honeymay." She patted my hand and coughed. "Everyone's got to meet their Maker. Why don't you make us some tea?"
"I wish—"
"Honeymay."
"Right away, Mama."
Mama always said wishin' don't make it so, but I know better. There's some powerful magic out here in swamp country. I know she done went to the swamp and did some strong wishing. That's how she got me.
But the piper always gets paid. I didn't know what my price was, but I had an inklin'. Scared Daddy into the swamp and turning up dead. I wondered if he was the price, but with Mama being so sick I was thinking he was a down payment.
I scooped Mama's special tea into her favorite cup, added hot water, and swirled the tea leaves around. We sat on the back porch sipping our tea listening to the hum of life. I let my voice and mind wander on that sultry breeze wishing somehow I could help Mama.
I drifted on the lazy swamp music only I could hear adding harmony to the bees and cicadas. There was something else out there, in that swamp's heart. I felt its magic curl around me like that fog strand around my ankle all those years ago. A voice harmonized with mine matching me note for note. Twilight blended into dusk, and our song dissolved into the night's velvet.
Honeymay.
"You say something, Mama?" I asked, rousing from my inner journey.
"No, child," she said, setting her teacup down.
Well, something called my name. A chill settled in my spine thinking who, or what, it was.
"You need more tea, Mama?"
"Maybe later," she answered.
Just as I set the cups in the kitchen sink, a wind rattled the shutters and I heard a thump.
I ran out and saw Mama's rocking chair toppled over.
"You can't have her!" There, above the tree line was Mama slow spinning in a foggy whirlwind.
I stepped into the yard, power surging through me like floodwater rising. Then I sang. I sang matching the pitch of the wind. Sang like my life, like Mama's life, depended on it. I sang 'til I thought my voice would give out, but I kept the notes true.
I slipped into my mind's quiet place.
It's time to come back.
"No," I said, "not until Mama is well and stays safe."
Agreed. Until first song. The voice gave me the shivers.
Mama twirled down like the ballerina on my music box.
We don't talk much about that evening. Mama got better, even looked younger. Every once in a while, she looks out at the swamp like she's listening, then hugs me tight like she'd never let go. I never sing anymore.
But on those evenings when the breeze gets sultry and the critters sing sweet harmony, it's all I can do to not join in. 'Cause that's exactly what the swamp wants.
***
What Carla Won:
$350.00 Cash Prize
$25 Amazon Gift Card
Publication of winning story on WOW-WomenOnWriting.com website
Interview on WOW!'s blog The Muffin


2
nd
Place: Andrea Hunter
St. Charles, Illinois
Congratulations Andrea!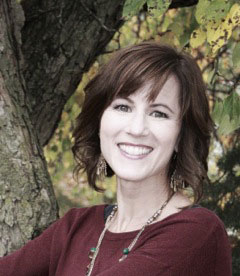 Andrea's Bio:
Andrea Hunter lives in St. Charles, Illinois with her husband and two of their three children. Andrea has always possessed a passion for writing and now that her oldest has left the nest (and the other two quickly approaching that blessed age) she has more time available to nurture that passion. Her poem, "Space Invaders of the Grandchild Kind" was published in Country Kid's Magazine, September 2001 edition. Andrea is currently in the process of revising and editing her first co-authored novel, "The Celestial Thread." Stop by www.thecelestialthread.squarespace.com to read an excerpt—just click on 'Sneak Peek' in the menu and enter the password: WOW.
Silent Partners
"Dar? Honey, can you hear me?"
Daria stared out the second-story window of her temporary office. Here we go again, she thought to herself. Yes, I can hear you, and for the last fucking time I am not your dead wife! She pressed her palms against her temples—the throbbing pain in her skull was getting worse by the minute. In recent weeks, research had taken priority over sleep. Coffee and the occasional spoonful of peanut butter were her primary sources of nourishment, and her so-called office was in shambles; yellow notepads and stacks of folders lay about lacking any semblance of order. Add to that a client who can't seem to keep his grip on reality, and you've got the final ingredient in a recipe for disaster. This case was taking its toll, but Daria wasn't about to let it get the best of her. No, this was her big chance, winning this one meant she could finally make partner. Findlay, Baxter, Michaels and Findlay...she repeated again and again in her head. The city lights flickered on the distant winter horizon; she paced her breathing with the rhythm of a single pulsing beam—a faint beacon of hope from the place she longed for. A sense of calm settled into her bones, and she was finally able to respond to her client.
"Mr. Wells." She looked at the man—tired, red-rimmed eyes brimming with tears, shoulders slumped in defeat, a truly pitiful sight. "You have experienced a very traumatic loss. And I cannot begin to know the profoundness of your grief, but the clock is ticking. It has been six months now, and the trial is going to happen whether we are ready or not." She escorted him back to the overstuffed chair positioned next to her makeshift desk. He sat, elbows on his knees, gaze fixed on the tattered rug. "I am doing my very best; but if you are going to be an asset to the proceedings, I must ask the same of you." Daria crouched down in front of him. "John, it is a cruel coincidence that I share the same name as your late wife, but that's all it is—a coincidence. If that is too much for you to bear, I will without malice hand the case over to someone else. But if you can get past it, I know I can win this case for you." She stood with an air of confidence and pulled the ends of the cotton belt around her waist a bit tighter. "We must be able to work together on this, do you—"
John had heard variations of this speech before. This time she was right about one thing; it had been six months. "I understand."
"Okay then." She smiled, checking off a small victory in her favor.
The chair legs stuttered to the edge of the carpet and slid onto bare tiles with a sharp scraping sound. He watched curiously as Daria sat behind the desk and hastily flipped open a file bursting with an assortment of legal-length pages, several of which floated silently to the floor. John bent to pick them up. Scrawled across the top, and bottom, and in every space between were the words: Findlay, Baxter, Michaels and Findlay. His heart sank.
"I was very sorry to hear the news about your father." John's tone was cautious as he held the papers out like a peace offering. "He was a brilliant attorney and a good man."
"Was?" She huffed snatching the documents from his hand. "My father is a brilliant attorney and without a doubt a better man than most." Daria traced the scar above her left temple, pressing a finger into the indentation with subconscious force. "A damn good man."
"Daria, please..." His voice quivered.
A soft knock at the door interrupted his plea. A woman, dressed head to toe in white polyester, skillfully balanced a tray laden with a plastic pitcher and several small cups as she pushed the door open with her hip. "It's getting late," she soothed just as the clock on the dresser began to chime. The woman placed the tray on the bedside table and poured a cup of water, "Mr. Wells can come back tomorrow, okay?"
"You deserve a raise for being such a wonderful assistant." Daria Findlay-Wells commended before dutifully swallowing a cupful of pills. She handed the nurse her robe, climbed into bed and yawned, "Until tomorrow, Mr. Wells."
***
What Andrea Won:
$250.00 Cash Prize
$25 Amazon Gift Card
Publication of winning story on WOW-WomenOnWriting.com website
Interview on WOW!'s blog The Muffin


3
rd
Place: Lin Wilder
Fort Collins, Colorado
Congratulations Lin!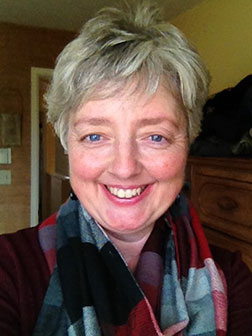 Lin 's Bio:
Lin has been writing since high school, but only recently began to dare to share her writing with others. This is her first placement in a writing contest and she is understandably thrilled. While her career in public health, her family (one husband, three teenagers, too many pets) and her love of outdoor adventure often preclude time for writing, the written word keeps demanding to be part of her life. She sometimes writes things in her head while commuting to work on her bike. Lin is also a certified Spellbinder oral storyteller and often tells children stories from her life. She is slowly working on writing a collection of stories about growing up poor in rural Maine, with a remarkable mother whose mental illness was both a daunting force and an inspiration. The story "Condiments" reflects Lin's penchant for chatting with absolute strangers (much to her children's embarrassment) and how she believes that even the simplest of interactions with others can have lasting impact. Lin can be reached at wilderwomn[at]gmail[dot]com.
Condiments
"Garden Burger with lettuce and tomato, please," I hollered over the din of the dining room.
People were scurrying back and forth gathering food on their trays, looking hungry. I leaned against the condiment cart to wait, reading the signs that announced "Ketchup...Mustard... Mayonnaise." I was tired and hungry and wishing I was anywhere but work at the moment. Next to me a young girl in an apron was squirting ketchup into a white paper cup.
"You don't have to check those things every five minutes, you know," I overheard her say.
"But it's my job." The answer was emphatic but slow. I turned to see who was talking. A young man was standing on his toes peering into one of the condiment tubs. A burger and a mountain of fries sat on a plate before him. I had seen him here before, working behind the grill, checking off orders with short pencils he held tightly in his chubby fist. He had the slanted, heavily lidded eyes that spoke of Down's Syndrome. His thin blond hair hung into his eyes, and he tossed his head now and then to clear his view. The effect was oddly sassy and defiant.
"Yeah, but it's your lunch hour now, so stop doing your job and eat," the girl said, managing to sound teasing and exasperated at the same time.
He was silent as he replaced the lid on the ketchup and carefully wiped a drip from the nozzle with his napkin. He took the lid off of the mustard container and grunted as he lifted himself to his toes to check inside. Satisfied with the mustard level, he replaced the cover and repeated the whole process again with the mayonnaise.
Finally, he picked up his sandwich and positioned it beneath the ketchup nozzle. One long slow push of the lever and his burger turned red, but he pushed again until ketchup dripped from the sides. He moved to the next container and added a long pump of mustard. A splash of yellow appeared in the red like a bumblebee climbing out of a rose.
"It's pretty," I blurted before I knew what I was saying. I was staring at his burger. I checked his face for a reaction—usually I would have kept such a thought to myself. He brought his sandwich closer to his eyes and peered intently at it, then he turned to me and a smile bloomed on his face.
"It is beautiful," he agreed emphatically, nodding his head for a long time. Then, still smiling, he moved to the mayonnaise and added a long flourish of white to his plate.
"I love mayonnaise," he announced. He placed the bun on top of his sandwich, causing a thick, red river with splashes of yellow and white to flood from between the buns. The puddle on his plate looked like paint being mixed on a palette.
"Oops," he said, his smile disappearing. "I guess I put too much. I'm sorry." He looked at me with worried eyes.
"I don't care," I shrugged. "You're the one who has to eat it." He thought that was funny and he began to giggle. I did too.
"I love mayonnaise," he said again, and turned to go.
"Hey!" I called. I just couldn't let him go yet. He stopped mid-step, holding his plate in both hands like a prize.
"You like your job here?" I asked.
The smile again. "Yeah, I love it."
"What do you like best about it?" I wanted to know.
He stared up at the wall for a moment while he pondered the question and then suddenly grinned with his answer.
"All the people come and see me," he said, looking truly pleased. "And free food," he added in a loud whisper, holding his plate up for me to see.
Again he turned to go, and was quickly lost in the lunch scuffle. My order was up. I retrieved my heavy tray, measured out a conservative squirt of ketchup onto my burger, and began to make my way through the crowd. I was almost through the checkout line when he appeared again beside me, tugging at my sleeve, looking urgent.
"I forgot to tell you. Know what else I like best about my job?" he asked.
"What else?" I replied as I balanced my tray on the counter. His face brightened with that smile again.
"Checking the ketchup and mustard and stuff."
***
What Lin Won:
$150.00 Cash Prize
$25 Amazon Gift Card
Publication of winning story on WOW-WomenOnWriting.com website
Interview on WOW!'s blog The Muffin

RUNNERS UP (In no particular order):
Congratulations to the runners-up! It was very close, and these stories are excellent in every way. Enjoy each one's story!
Click on their entries to read:
Casualties by Trudy Swenson, Roxbury, Connecticut
Choice On Kissing Bridge by Peggy Rosen, Campton, New Hampshire
Passage by Kay Butzin, Rockport, Texas
My Sister Is Prettier Than Me by Tamar Telian, Long Beach, California
The Little Girl by Jeanne Golden-Burke, Peoria, Arizona
Good Old Dog by Janice Fleming, Saint Peters, Missouri
Of Sound Mind by Siena Milia, SAUDI ARABIA
What the Runners Up Won:
$25 Amazon Gift Card
Publication of winning story on WOW-WomenOnWriting.com website
Interview on WOW!'s blog The Muffin

HONORABLE MENTIONS (In no particular order):
Congratulations to our Fall Contest Honorable Mentions! Your stories stood out and are excellent in every way.
The Forsaken Radio Flyer by Beth Steigerwalt, Denver, Colorado
Thursday's Child by Kerry Jade Aberman, Milwaukee, Wisconsin
Small Comforts by Coleen Goodson, Grayslake, Illinois
Midnight Oil by Michelle Dwyer, Round Rock, Texas
Necessary Cruelty by Pam Van Dyk, Raleigh, North Carolina
Modern Tragedies by Courtney A. E. Messenbaugh, Lafayette, Colorado
Sundays With My Son by Judy Beaston, Beaverton, Oregon
The Bucket List by Rosemary Jarrell, Clayton, North Carolina
Practice Terrible Acts of Cruelty and Senseless Acts of Loneliness by Isabella David McCaffrey, Ridgefield, Connecticut
Noble Outcast by Brittany Tomlin, Battle Creek, Michigan
What the Honorable Mentions Won:

IN CLOSING:
This brings our Fall 2014 Flash Fiction Contest officially to a close. Although we're not able to send a special prize to every contestant, we will always give our heartfelt thanks for your participation and contribution, and for your part in making WOW! all that it can be. Each one of you has found the courage to enter, and that is a remarkable accomplishment in itself. We're looking forward to receiving your entries for our next contest. Best of luck, and write on!
Check out the latest Contest: