Special Note to Contestants:
We want to thank each and every one of you for sharing your wonderful stories with our guest judges this season. We know it takes a lot to hit the send button! While we'd love to give every contestant a prize, just for your writing efforts, that wouldn't be much of a competition. One of the hardest things we do after a contest ends is to confirm that someone didn't place in the winners' circle. But, believe it when we say every one of you is a true winner.
Every writer has been a gracious participant through the whole process, from the beginning of one season to the next. We've written emails to authors, agents, and publicists who have donated books to our contest, and we've shared our delight regarding the true sportsmanship among our contestants. It doesn't matter if it's one writer who placed or another who tried but didn't; all writers are courteous, professional, and wonderful extensions of WOW! Women On Writing's team. Writers' stories and e-mails fill us with enthusiasm.
Kudos to all writers who entered, whether you won or not, you're still a winner for participating.
***
To recap our current process, we have a roundtable of 4-7 judges who blindly score equally formatted submissions based on: Subject, Content, Technical, and Overall Impression (Style). That's the first step of the process. If a contestant scores well on the first round, she (or he) receives an e-mail notification that she passed the initial judging phase. The second round judging averages out scores and narrows down the top 25 entries. From this point, our guest judge helps to determine the First, Second, and Third Place Winners, followed by the Runners Up.
As with any contest, judging so many talented writers is not a simple process. With blind judging, all contestants start from the same point, no matter the skill level, experience, or writing credentials. It's the writer's story and voice that shines through, along with the originality, powerful and clear writing, and the writer's heart.
***
We've enjoyed reading your stories, each and every one of them. The WOW! Women On Writing judges take time to read them all. We recognize names of previous contestants, writers familiar with our style. We enjoy getting to know you through your writing and e-mailing. Remember that each one of you is a champion in our book. We hope that you continue to enter so we can watch you grow as writers and storytellers, because each season is a rebirth of opportunity.
Now on to the winners!
Drum roll please....

1
st
Place: Sarah Warburton
Sugar Land, Texas
Congratulations Sarah!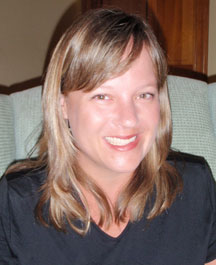 Sarah's Bio:
Sarah Warburton is a writer, wife, the mother of two, and a knitter (not necessarily in that order) living in Sugar Land, TX. After earning an M.A. in Classics from the University of Georgia and another from Brown University, she spent time working in independent bookstores, reading and writing. She's studied at the University of New Mexico with Sharon Oard Warner and Julie Shigekuni, at the Taos Writer's Workshop with Pam Houston, and in Houston with Justin Cronin. Since 2005 she's been a staff writer for the local monthly magazine, "UpClose" and member of the weekly critique group, Writers Ink. Her short story, "Margaret's Magnolia," appeared in the "Southern Arts Journal" and she has finished her first mystery novel, "The Language of the Dead."
Find out more about Sarah by visiting her website: https://sarahwarburtonwriter.wordpress.com/.
Life Script
He always wanted to be a writer. Late at night, he wrote fiction based on his favorite television shows. He didn't tell anyone.
She read on the school bus in the morning. She held books under the laminate surface of her desk at school. She read in bed by the thin light from the hallway.
In his first creative writing course at college, the instructor said, "All criticism must be constructive." His first story featured a man who kept alternative suits of skin in his walk-in closet. A classmate said, "I found this story's lack of relevance almost interesting."
Instead of creative writing courses, she took modern British literature and a seminar on Jane Austin. At the bottom of a paper on Persuasion, her professor wrote, "beautiful, lyrical writing!" Alone in her dorm room, she pulled the paper out, admiring the blaze of red. She wrote elliptically passionate poetry, character sketches, the first page of a thousand stories. She showed them to no one.
He excused himself from group television marathons and midnight soccer games. He preferred to write on his computer in the dark. He claimed he only wrote one draft, but he really revised as he went. When he did write longhand, he used a thick black pencil. His history professor called him into her office to read his smudged essay exam out loud. He lost points for penmanship.
He joined the staff of the literary magazine; she rushed a sorority. They passed each other in the halls of the English department. She thought he looked serious, he thought she looked popular.
Senior year they ended up in the same dorm. On move-in day, their resident advisor stated flatly, "If you lock yourselves out, don't knock on my door until morning." When he locked himself out, she brought out a pillow and blanket so he could sleep in the common room.
He dated a sophomore; she dated a fraternity boy. They stayed up late together, making popcorn and watching old sitcoms.
He said, "If you don't get into Iowa, there's no point in going to school for writing."
He didn't get in, so he moved to California. He applied for a job reading synopses of screenplays. A thin woman with cats-eye glasses conducted the interview. "Don't keep putting your synopses into the pile," she told him. "That's why we let the last one go." He told her he didn't have a screenplay, and she pursed her lips in disbelief.
She married the fraternity boy and got her teaching certificate. A neighboring marriage fell with a whimper, a nearby business lost its straw foundations, but their life remained untouched. She whispered into the fragrance of her son, "I love you more than all the other babies in all the other rooms in all the rest of the world."
Behind him on the California interstate he could feel the silent, hungry boy in thick-rimmed glasses pulling closer, and he pressed the accelerator steadily to stay ahead. He dated a performance artist who wore white tank tops with no bra. Nights, he worked on a novel about Los Angeles as a city powered by luminous ghosts. He got promoted to the development department. "If you have a screenplay, we'll take a look," they promised. He wasn't interested in writing screenplays. They optioned his novel.
She worried about mice; she worried about money; she worried she would wake up the same, but older. Her husband said, "William Carlos Williams wrote poems on his prescription pad." She put a notebook on the passenger seat of her car and scrawled fragments between the changing lights. She almost forgot the car seat and its sticky occupant behind her, as the taillights of her life pulled away from her in the darkness.
At their twentieth college reunion, they met again. He wrote screenplays; she had gone back to teaching. He saw her first, and the years unspooled, the story unwrote itself, spiraling off the page. They could have stepped back over the threshold of the past, but the moment shivered and burst.
The next week, he gave an interview to a scriptwriting magazine. "Did you know your whole life you would be a writer?"
He thought of her before he answered.
***
What Sarah Won:
$250.00 Cash Prize
$25 Amazon Gift Card
Publication of winning story on WOW-WomenOnWriting.com website
The Complete Guide to Hiring a Literary Agent: Everything You Need to Know to Become Successfully Published by Laura Cross
A Year's Subscription to Premium-Green Markets
Interview on WOW!'s blog The Muffin


2
nd
Place: Caleb Collier
Atlanta, Georgia
Congratulations Caleb!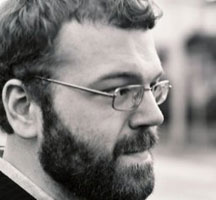 Caleb's Bio:
Caleb Collier grew up in Pound, VA, in a hollow of the Appalachian Mountains. He is a storyteller at heart, and puts words to his solitude from time to time. He works for a non-profit organization called Give Us Names, which seeks to use storytelling as a means to combat social injustice. Right now, he can be found in Columbia, working on a documentary about the tragedy of displacement.
Bedtime Story
There once lived a girl who was made out of paper.
Her feet were clippings of obituaries from various newspapers, so that she trampled on death no matter where she went. When she painted her cardboard toenails, she would read the headline right below her left ankle: "Elaine Blevins (1917-1991) passed away Saturday after suffering a stroke. She leaves behind eight children and nineteen grandchildren..." Or when she puts on her socks, she'll glimpse the sole of her right foot that reads: "Kalie Mullins (1980-1996) was killed on Friday night after her vehicle struck a tree during a rain storm. It happened to be her birthday..."
Her legs were rolled up maps, enabling her to travel the world in a single stride. It goes to say that she was gifted in geography, and could rattle off countries, capitals, latitudes, longitudes, rivers and mountain ranges at will. She once loved a boy and together they would lay in the meadow by the forest. His fingertips would circle through the European continent that ran the length of her left calf. He would then rest his palm on Denmark, which was on the inside of her leg right above the knee.
Her belly button was a National Geographic picture of a setting sun.
A mosaic of love letters composed her chest. Few people would read the words that sat so near her beating heart. Some mornings she would look in the mirror and see phrases like "This is the end of something but not of everything" and "When I'm with you I'm not afraid" and "I love you...and the way you look when the moon paints your eyes silver."
And maybe one day she'll give birth to a paper-mache baby. And nursing the child at her breast, these words would forever be etched into the babe's memory: "For you, my dear, I would give the world entire."
Her left arm was Poetry and her right was Politics. So, on one hand above her knuckles it read "She walks in beauty" and the other "We the people." A twist-tie ring flashed brilliant on her pale cigarette finger.
Her eyes were lottery tickets. When you gazed into them you felt lucky, but you knew deep down in your gut that the odds were against you.
Her mouth was a hymnbook and every word she spoke flitted through the air with cadence and melody.
Her cheeks were her favorite comic strips. You couldn't look at her face without smiling. And even when she cried her tears were stained with laughter.
She stayed inside when it rained, but loved the sound of thunder. She also couldn't venture out on windy days. But if she were granted one wish, it would be to stand on a hill with a breeze in her face and a kite in the air.
She fell apart piece by piece. Page after page she gave herself.
To the sick children at the hospital where she volunteered she became letters of encouragement.
Part of her was bound in leather and placed on a bookshelf in a local library.
She became a wedding album, a peace treaty, a last will and testament.
A love note on a pillow.
She crinkled and yellowed with age. After she had died, a match was lit. Her ashes were spread on a hill by the sea. And there she stayed, rain or shine, listening to thunder as it rolled across the water and watching children fly their kites.
***
What Caleb Won:
$150.00 Cash Prize
$25 Amazon Gift Card
Publication of winning story on WOW-WomenOnWriting.com website
The Complete Guide to Hiring a Literary Agent: Everything You Need to Know to Become Successfully Published by Laura Cross
A Year's Subscription to Premium-Green Markets
Interview on WOW!'s blog The Muffin


3
rd
Place: Angelica R. Jackson
Shingle Springs, California
Congratulations Angelica !
Angelica's Bio:
After a childhood spent moving around southern California, including nine schools by the time she graduated high school, Angelica R. Jackson gratefully settled in the Sacramento area in the early 1990s. Writing has been a constant presence in her life, supplemented by jobs as a storyteller, photographer, and bookstore clerk.
Angelica has published articles on such subjects as gardening, natural history, web design, travel, hiking, and local history. Other interests include pets, reading, green living, and cooking for food allergies (the latter not necessarily by choice, but she's come to terms with it). Ongoing projects include short fiction, poetry, a YA historical novel, art photography, and children's picture books.
She was awarded an A.A. in Languages and Literature from American River College in 1999 and would like to take some culinary classes sometime soon. She currently resides in a solar home in the Sierra foothills with her husband, Tim, and two corpulent cats. Fat Kitty City, a no-kill cat sanctuary, benefits from Angelica's photography and feral cat socialization skills.
Her blog can be found at https://angelicarjackson.blogspot.com and her photos are at www.AngelicaRJackson.com.
Ebb Tide
Dear Diary,


Dr. Zimmer says I have to keep this journal as part of my therapy; he promised no one would read it. He thinks I have trust issues along with my "fascinating emotional complex." Duh. I tried to tell him what happens when another person touches me, but he didn't believe me.
I'll try again here. Even the lightest brush of another person's skin opens me up to their deepest sadness. It hits me like a tidal wave before seeping into my every tissue. Then their heartbreak is a part of me as much as it is a part of them, and I can't get rid of it. It's like a sorrowful osmosis.
I used that word, osmosis, and Dr. Zimmer looked surprised. He'd probably read in my file about the low IQ I'd been saddled with early on, after all the tests ruled out a physical reason for my screaming and thrashing whenever anyone came near me. The autistic diagnosis came later, and I thrived under it, mostly because those therapists respected my physical boundaries as long as I made cognitive progress. And of course I made progress, there was nothing wrong with my brain, other than being cluttered with other people's regrets.
Although I couldn't really understand yet, by the time I was three I knew about my Gran's first child, the one she gave up and didn't tell her other children about. I saw that my mom had never gotten over her first love, even when he'd married another woman. And that my father knew about the whole thing, but he loved my mother so much he was willing to live with this shadow man lingering in her heart.
By fourteen, I learned to live with these backstories inside me—as long as nobody touched me and introduced new ones. I was doing so well that I got mainstreamed into high school, and that's when it hit the fan.
Last week, this boy Gerome cornered me and held me down, while his friends gleefully took turns poking me with a finger. It left me raging (I broke Gerome's nose and some of those poking fingers) and then catatonic, until I woke up in this facility.
Dr. Zimmer let my mom come see me today, and to take away the power of my "delusion," he encouraged my mom to give me a hug.
She offered me her hand instead. Under Dr. Zimmer's gaze, I knew I would have to touch her, and it wouldn't be so bad since I already knew about her lost love.
But that's not what rushed into me; instead it was her pain that she had this smart, beautiful, funny daughter, and she'd never been able to hold her. I gasped with the shock of it, and Mom let go, apologizing. But I was already stepping forward to put my arms around her, and after a moment's hesitation, she hugged me back and our shared sorrow flowed away. Out of both of us.
***
What Angelica Won:
$100.00 Cash Prize
$25 Amazon Gift Card
Publication of winning story on WOW-WomenOnWriting.com website
The Complete Guide to Hiring a Literary Agent: Everything You Need to Know to Become Successfully Published by Laura Cross
A Year's Subscription to Premium-Green Markets
Interview on WOW!'s blog The Muffin

RUNNERS UP (In no particular order):
Congratulations to the runners-up! It was very close, and these stories are excellent in every way. Enjoy each one's story!
Click on their entries to read:
Quality Time by Eileen Granfors, Santa Clarita, California
Natural Selection by Doris E. Wright, Homer, New York
Of Crepes and Constancy by Mary Elizabeth Summer, Portland, Oregon
Confirmation by Tara Cowie, New York, New York
Fly Girl by Karen Simmonds, Honeoye Falls, New York
Note by Nancy DeMarco, Mason, New Hampshire
Notes from a Rooftop in Andalucía by Patricia Sands-Anis, Toronto, Ontario, CANADA
What the Runners Up Won:
$25 Amazon Gift Card
Publication of winning story on WOW-WomenOnWriting.com website
The Complete Guide to Hiring a Literary Agent: Everything You Need to Know to Become Successfully Published by Laura Cross
A Year's Subscription to Premium-Green Markets
Interview on WOW!'s blog The Muffin

THANK YOU TO OUR CONTEST SPONSOR:
It is the sincere desire of our sponsor that each writer will keep her focus and never give up. Please show your appreciation by visiting her website!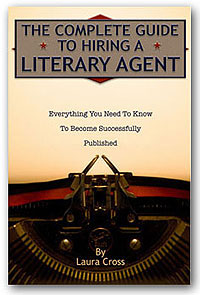 The Complete Guide to Hiring a Literary Agent: Everything You Need to Know to Become Successfully Published
There are thousands of literary agents currently working in the publishing industry, and yet potential authors with manuscripts still outnumber those agents by almost twenty to one. The truth is that there are millions of people out there who feel they have the next great best seller and for every fresh new novel, there are only a handful of possible people who will read, review, and pass along the novel to a publishing house on your behalf. Finding those select few individuals and convincing them that your work is worthy of their time is the hardest part of getting your book published but if you can find and hire the right literary agent, you will be well on your way to getting your name in print and achieving literary stardom.
This book will guide you through the process of contacting a literary agent and convincing them that you are in fact the next great bestseller. From formatting a query letter to ensuring your manuscript looks presentable, every step of the process from inception to execution will be laid out in vivid detail for you. You will start by learning exactly what is expected of you by the literary field. You will learn how to research literary agents and what to look for in the right agent. You will learn how to identify genre and subset and how to understand what sells and what doesn't. With this in mind, you will be able to start the process of writing query letters, a complete process that is outlined from the first step to the signature line. You will learn what you must include in every successful manuscript and how to avoid ending up in a slush pile where your manuscript will not be read.
Both published writers who have successfully found and acquired an agent and literary agents who are inundated with manuscripts and requests in the thousands every year, have been interviewed for this book and have provided their personal stories, tips, and tricks as to how you can get into the publishing industry through an agent. You will be given a list of the top agencies in the nation with their genres of choice and represented clients as well as submission guidelines and will learn how to successfully stagger submissions at the right time of the year, month, and even week to be seen first and foremost. Finally, once you have found your literary agent, you will learn how to read contracts, accept offers, and understand what details will be handled exclusively by your agent. This book is for every prospective author who has sought to have their manuscript transformed into a printed book.
Purchase The Complete Guide to Hiring a Literary Agent on Amazon.com, and visit the author's website: https://www.scenariowritingstudio.com/

HONORABLE MENTIONS (In no particular order):
Congratulations to our Spring Contest Honorable Mentions!
Your stories stood out and are excellent in every way.
Saturday Night by Marla Morrow, Ferndale, Washington
An Affair of a Thousand Stares by Tiffany K. Chartier, Mansfield, Texas
Mommy Soup by Kerry D. Lonsdale, Brentwood, California
Spanish Shawl by Linda M. Rhinehart Neas, South Deerfield, Massachusetts
That's What She Said by Heather Divver-Moss, Perkins, Oklahoma
Vertigo by Jacquelyn Speir, Haleiwa, Hawaii
Give and Take by Linda M. Pitts, Shreveport, Louisiana
The Costume Party by Karen Simmonds, Honeoye Falls, New York
Family Reunion by Mary Caffrey Knapke, Troy, Ohio
Holiday Hiccups by Jewel Allen, Grantsville, Utah
Patiently Waiting by Erin Dobler, Santa Cruz, California
Summer by Rebecca Pledger, San Diego, California
Curiosity and the Kat by Kat Mihalov, Moss Beach, California
Mary Mary by Jessica Cripps, Hagerstown, Maryland
If Only You Knew by Mia Zachary, Glen Burnie, Maryland
What the Honorable Mentions Won:
$20 Amazon Gift Card
The Complete Guide to Hiring a Literary Agent: Everything You Need to Know to Become Successfully Published by Laura Cross

IN CLOSING:
This brings our Spring 2010 Flash Fiction Contest officially to a close. Although we're not able to send a special prize to every contestant, we will always give our heartfelt thanks for your participation and contribution, and for your part in making WOW! all that it can be. Each one of you has found the courage to enter, and that is a remarkable accomplishment in itself. We're looking forward to receiving your entries for our next contest. Best of luck, and write on!
Check out the latest Contest: