Special Note to Contestants:
In an ideal writing world, we'd give everyone a prize just for their efforts. Of course, that's not a possibility, at least not yet. One of the hardest things I've had to do is confirm that someone didn't place in the winners' circle. But every one of our contestants is a true winner. You wouldn't believe how gracious every writer has been through the whole process, from the beginning of one season to the next. Recently, I wrote an email to one of the authors who donated books to our contest, and I told her how amazed I've been at the true sportsmanship no matter the result. It's so true. It matters not if it's one of you who placed or one of you who tried and didn't; all of you are gracious, professional, and a wonderful extension of WOW! Your stories and e-mails capture our hearts. We've read comments from, "Thank you, I'll try again!" to "I'm just glad to have entered," or "I'm looking forward to the next one." You don't know how long that stays with us long after we've read your e-mails.
***
The same as last season, we've tightened up our judging process. But we now have a roundtable of 4-6 judges who blindly score submissions based on: Style, Subject, Content, and Technical. That's the first step of the process. If a contestant scores well on the first round, we send you an e-mail letting you know you passed the initial judging phase. The second round judging averages out scores and finds the top 35 entries. From there, it's up to our guest judge to submit her 25 Honorable Mentions, her Top 10, and finally, First, Second, and Third Place Winners.
Judging a prompt-based contest is not as easy as it seems. With blind judging, all contestants start from the same point, no matter of skill level, experience, or credentials. It's the story and voice that shines through, the originality, powerful writing, and the writer's heart.
***
Some of you have entered one contest and not another because you didn't 'feel the prompt' -— that's common! Feeling the prompt is part of the process and we know that it has to spark your creativity. If you have a suggestion for a prompt that you think our writers/readers will enjoy, you can always submit it to: contestinfo@wow-womenonwriting.com and put "Contest Prompt" in the subject line. Please only submit original prompts. We do not want to copy another prompt. If your prompt is chosen, you will win a WOW! Goodie bag!
***
We enjoyed reading your stories, each and every one of them. The WOW! Women On Writing team takes time to read them all — we laugh, cry, and share our comments with each other. That's how much your stories touch us. We recognize names of previous contestants, now etched into our memory banks. We are getting to know you through your writing and e-mailing, and we all have our own personal favorites we hold dear. Each one of you is a winner in our book. We hope that you continue to enter so we can watch you grow as writers and storytellers, because each season is a rebirth of opportunity.
Thanks to our Guest Judge, Jennifer DeChiara:
WOW! honors our esteemed Guest Judge, Jennifer DeChiara, for her expedient and thorough job of choosing our summer season's winners. No wonder Jennifer is a highly respected literary agent. Her experience and professionalism helped make our contest soar to a higher level. Thank you, Jennifer, for your precious time and effort to make these contestants' dreams become a reality.
To share your thanks, please visit Jennifer DeChiara's website, and e-mail her personally.
Now on to the winners!
Drum roll please....

1st Place goes to: Alicia Stankay
Ambridge, Pennsylvania
Congratulations Alicia!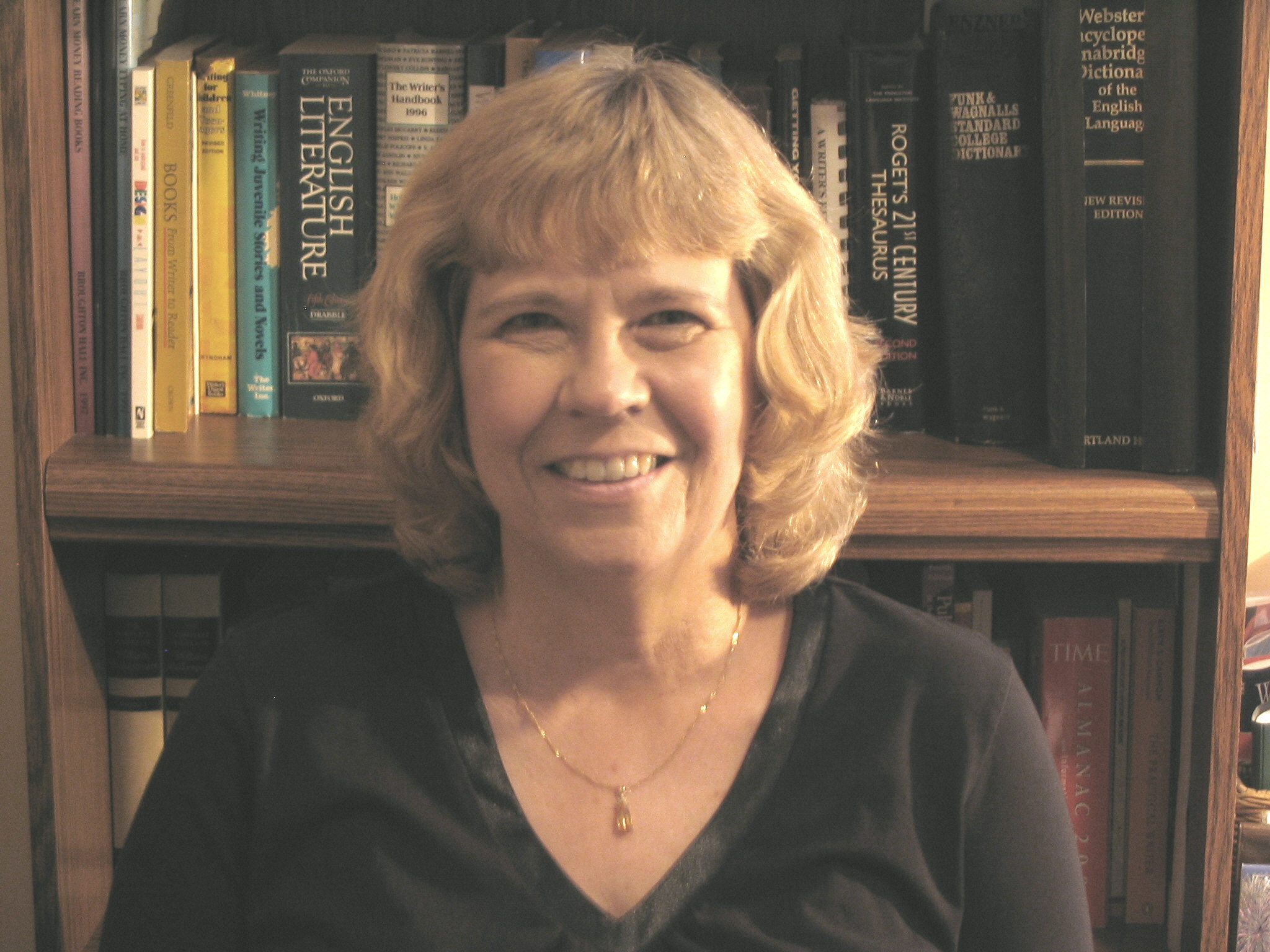 Alicia's Bio:

Alicia Stankay has a background in writing children's short stories. After winning the Grand Prize in a Children's Writer contest in 2006, she published her first adult short story in the Taproot Literary Review contest, placing third. Bit by the contest bug, she continues to enter and occasionally win, much to her delight. She has also written three young adult mystery books, which are in search of a publisher. Alicia lives in Ambridge, PA with her supportive husband, and with frequent visits from her adult children and young grandson.
Thanks for the Memories
Stopping the car, I pointed to the pontoon boat on Paradise Lake, crowing, "Ta-dum!" I peered over my shoulder at my puzzled-looking parents in the back seat.
"The lake's very pretty, Janice," Mom responded, nudging my father.
"Beautiful," Dad said obediently.
Disappointment flooded over me as I pointed again. "Don't you see the pontoon boat? Remember that wonderful day we spent chugging around on the water?"
Mom's face cleared and she nodded. "You must have been about ten. I barely remember coming here myself."
"More likely you tried to block it out." Dad frowned.
Confused about their reaction to a place that had given me so many happy hours of contemplation, I suggested stepping out of the car. The breeze caught my hair and I felt twenty-five years melt away.
"I remember gliding across the lake with the sun on my face, the fish jumping, and the birds flying overhead. It was heaven."
Mom patted my arm. "You certainly did have sun on your face. You wouldn't stay under the awning, and you turned beet red that night and couldn't even sleep."
"Sure the fish were jumping. But it was just a tease because I never caught one all day." Dad shook his head at the memory.
Now I was frowning.
"Then the thunderstorm hit," Dad continued.
"I don't remember a storm," Mom murmured.
"Probably blocked that out, too. We limped back to the dock just as the storm ended and the sun came out."
Dad wrapped his arm around my shoulders. "That's when our darling daughter convinced us to stay on the lake since our time wasn't up yet." He paused. "Then I let you drive the boat and you rammed us onto a sandbar."
"I remember how proud I was when you gave me the chance to drive, but..."
"My mistake," Dad continued. "When I got out to push the boat off the sandbar, you gunned it and I fell face first into the water. Just when I was finally getting dry, too."
"It was all right, though, since it was really hot and steamy after all that rain," Mom said, trying to make light of my blunder.
"Actually, it wasn't all right." Dad dropped his arm and moved away from me.
"Because that made us late getting back by five minutes. The rental guy wanted to charge us the extra hourly rate of ten dollars." Dad's face reddened at the memory.
"Oh, I remember that." Now Mom's face was getting red. "You argued with that man for so long that I thought he was going to call the police. I was so embarrassed."
I left them bickering about paying that stupid extra ten dollars and marched to the back of the car. Opening the trunk, I began unloading supplies.
"What are you doing?" Dad demanded.
Looking at their flushed faces, I said defiantly, "I rented that pontoon boat for the day so that we could relive our happy memories."
***
What Alicia Won:
$200.00 Cash Prize
Publication of winning story on WOW-WomenOnWriting.com website
A Prize Pack including an author signed book and a surprise gift bag of goodies totaling over $100.00
$50.00 certificate to spend at the WOW! Boutique


2nd Place goes to: Tiffany Chartier
Mansfield, Texas
Congratulations Tiffany!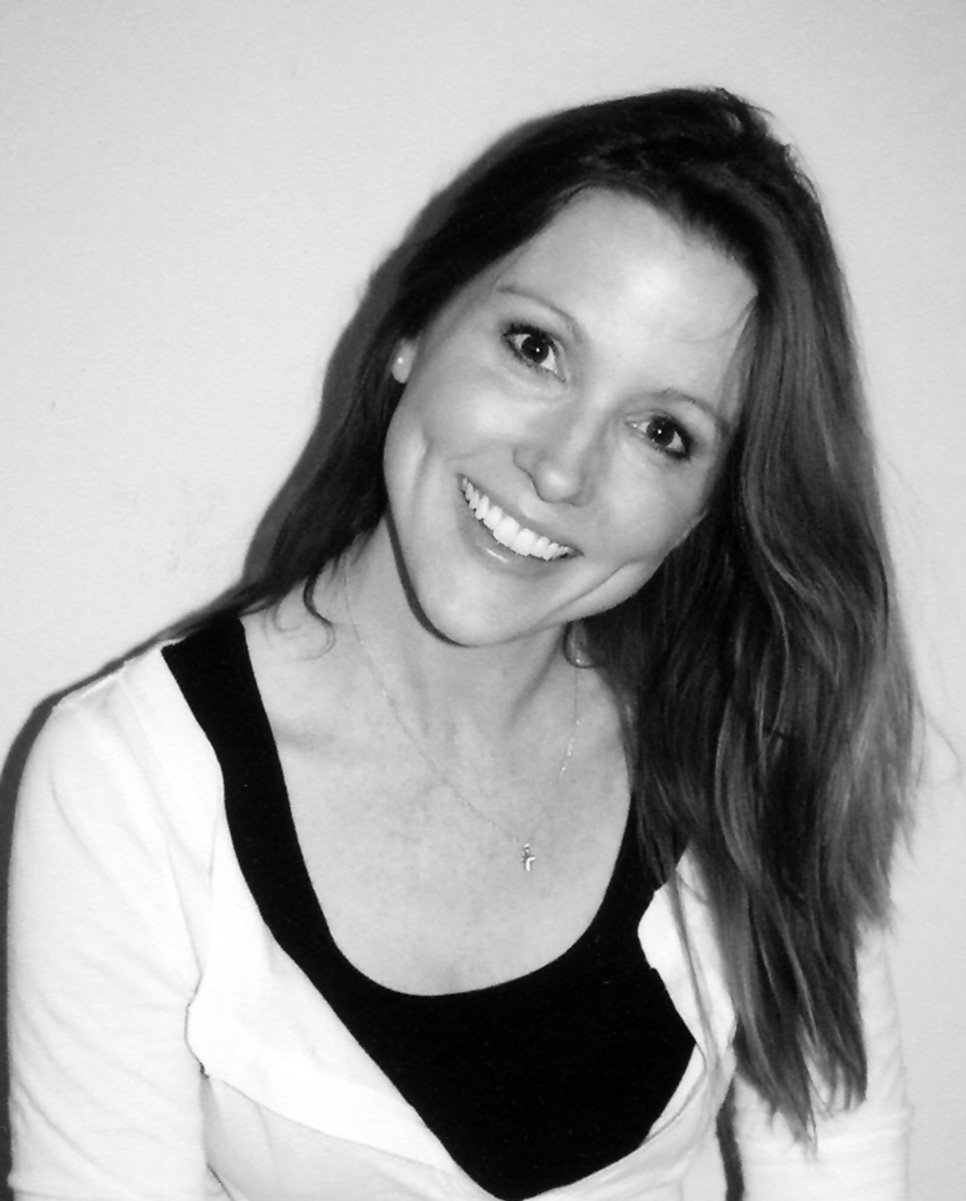 Tiffany's Bio:

Tiffany Chartier is a passionate and joyful soul that shares life with her amazing family. She has recently finished writing her first young adult novel, and has begun the process of searching for the right agent. Tiffany has already had several short stories selected for publication, and continues to write after her kiddos are in bed. In one word, Tiffany is thankful – thankful for all the blessings in her life. Her email address is whimfly@hotmail.com. She would love to hear from you!
The Pale Yellow Vase
The cardboard box filled with vases rattled as I drove down the gravel road. My ears have recognized this sound since diapers. Until I moved away for college, this road was the only path to the place I called home.
Once a year, the jumping rocks matched the beating of my heart as we pulled away for summer vacation. Our red ice chest and grocery bags filled the trunk with all the fixings for a week's worth of meals at one of the Texas State Parks. Each summer Dad would pick a different park for us to visit. He loved the outdoors, and enjoyed sharing this love my mom, brother, and me.
I have yet to find a man more in love with his wife than my dad is with Mom. I don't ever remember him walking past her without giving her a gentle touch, a kiss, or a loving look. That's why I am making this trip to see him. This is the first time since their courtship that Dad will experience a June without her. Five months ago, Mom passed from heart failure. It seems ironic that someone with a heart so full of joy would have it fail on her: Maybe it was just too much to expect a human heart to sustain an angel's love.
Mom was known for was having fresh flowers in the house. She always said fresh color on the table brightens the mood. During our camping trips, Mom made a point of going to town and choosing a vase as a souvenir for our trip. She would display flowers in the vase for us to enjoy all week. The rattling box beside me is filled with many of those special vases: One in particular stands out – a broken pale yellow vase.
Dad's eyes filled when he saw me coming inside with the box of vases. Each one represented a summer memory of hotdogs, stories, fishing, and card games. "Dad, do you remember this vase?" I asked as I pulled it from the box.
"That is the vase from Lake Mineral Wells. That was the last camping trip you went on with your mother and me before you left for college."
"Yes, that's right. Do you remember how it broke?"
Dad chuckled. "You accidentally hit the top of it on the spigot trying to fill it up. I thought your mom was going to wring your neck, but she didn't. She just took the vase from you and started arranging the flowers."
"She told me it was a part of life, and that we shouldn't be afraid to display it – it was still mostly beautiful. That was the most memorable trip and best advice I ever received. Dad, I want you to remember that life is still mostly beautiful. Mom would want you to pick up the broken pieces and keeping going."
A little while later, Dad and I went outside to pick wildflowers. We had a broken vase to fill.
***
What Tiffany Won:
$150.00 Cash Prize
Publication of winning story on WOW-WomenOnWriting.com website
A Prize Pack including an author signed book and a surprise gift bag of goodies totaling over $100.00
$50.00 certificate to spend at the WOW! Boutique


3rd Place goes to:
Linda Smith-McCormick
Fort Wayne, Indiana
Congratulations Linda!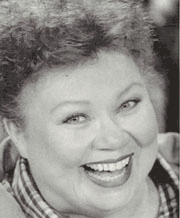 Linda's Bio:

I've performed as a stage actor, stand-up comedienne and in comedy improvisation troupes. Now, at 59 and almost grown-up, I'm pursuing my life-long love affair with writing. My other passion is celebrating and empowering plus-sized women (like me) to dance their creative dreams--body size doesn't matter, the size of mind and heart does.
Mostly my writing features fat heroines (yes, I said fat) including a feature-length screenplay, a collection of 13 short stories and a mystery/crime novel in progress.
Finally, to WOW! and all who entered, I congratulate YOU!
Email: picklehaha@aol.com.
My web site and blog are very new, so please be patient.
www.FatLadyFiction.com and https://FatLadyFiction.blogspot.com
Love is a Plastic Rose
This time will be different, I had decided--no tears, no longing, no melancholy. I'd pretend mom and dad were alive and well, sitting on our old front porch swing, grinning and waving as I pulled up. Easy to do—a scenario repeated so often years before.
I walked up to the familiar headstone—SMITH. "We have the place to ourselves, today," I said to their spirits in my cheeriest voice. "Stopped by for some lemonade and to say I love you."
I sat on the grass. "Also want to say something I wish I'd said when you were both still here." I plucked a few weeds creeping toward the engraved H.
"Remember, mom, dad, when you rented a cabin on Lake of the Woodsin Michigan? You'd saved every nickel because you promised us kids we could experience living on a lake, even if only for a week. Jimmy was twelve, I was nine and Betsy was two. Going to the moon couldn't have made us more excited with anticipation."
A weird noise startled me. Incredibly, I recognized the sound--the dull, metal clank of that old swing's rusty chain. I smiled. They were listening.
"And on the drive up, we stopped at a roadside picnic table. I remember our '56 Chevy wagon, stinky mosquito-spray and the taste of hotdogs cooked on that small, charcoal grill." I chuckled. "Bet if Norman Rockwell had wandered by, he surely would've painted us!"
Slowly, I slid my palm over their beloved names—Charles, Doris. "That week was so wonderful. But I came here to thank you, not for the swimming and boating, but for the most cherished memory of my life."
A nosy bee hovered then buzzed away. "Remember our first night in that dank, musty cabin? We'd all gone to bed, and you both complained how bad your bed's springs were? How with each little movement the whole bed swayed side to side and back and forth to the point of being ridiculous?"
I scooted closer. "Then, dad, you jokingly hollered Hey, where's the oars to this boat? And remember how we all howled and howled with laughter? And when we'd finally start to quiet down, someone would start up again and we'd all erupt simultaneously, laughing and guffawing 'til it hurt? Well, that memory is pure bliss for me."
Leaning over, I placed a long kiss on each of their names. "Thank you for your love, mom and dad—it was everything. It is everything."
Moments later, I put my car in gear. A single, artificial flower, wind-blown from someone's grave, somersaulted toward me. It rolled to a stop right by my door. I hesitated, wondering if it was a little gift from my parents. No, I thought, that's silly.
On impulse, I opened my door to grab the frayed, faded rose. There on the ground was my new, expensive cell phone. It had slipped out of my pocket.
I still have the rose.
***
What Linda Won:
$100.00 Cash Prize
Publication of winning story on WOW-WomenOnWriting.com website
A Prize Pack including an author signed book and a surprise gift bag of goodies totaling over $100.00
$50.00 certificate to spend at the WOW! Boutique

DONATIONS & PRIZES THANKS:
It is the sincere desire of the contributors, listed below, that each writer will keep his or her focus. Be wholesouled, never give up. Because here's your proof that there are many, many people who want to see you succeed.
As much as we all value words, the right ones, we acknowledge that actions speak louder than words. So, as each of you receives your gift, listen carefully to the encouragement and write, write, write.
We all thank the following contributors:
The Jennifer DeChiara Literary Agency
Deborah LeBlanc
Support an Author! Ladies, if you receive a book you enjoy reading, please post a review on Amazon.com to show your appreciation for their support. Also, if you write a review on the book you received, send it in to WOW! for our January Reader's issue. We'll be publishing 10-20 book reviews, and yours could be one of them! All reviews we select will receive payment. Stay tuned for details.

RUNNERS UP (In no particular order):
Congratulations to the runners-up! It was very close, and these stories are excellent in every way. Enjoy the read!
Click on their entries to read:
Stolen Summer Night by Laura Havens, Attleboro Falls, Massachusetts
Wilde Women by Shannon Schuren, Sheboygan Falls, Wisconsin
Magic by Beth Blake, Smithfield, Utah
Worst Vacation Ever by Deborah Sharp, Fort Lauderdale, Florida
Summer Sons by Judy A. Fancher, La Verne, California
Sea Breeze Revisited by Daniella Barsotti, Belleville, Ontario, Canada
Remembering Georgia by Amanda Frederickson, Hagerstown, Maryland
What the Runners Up Won:
Publication of winning story on WOW-WomenOnWriting.com website
A Prize Pack including an author signed book and a surprise gift bag of goodies totaling over $100.00

HONORABLE MENTIONS (In no particular order):
Congratulations to the Honorable Mentions! Your stories stood out and are excellent in every way.
Revenge of the Peeg by Diana Byrnes, Fort Wayne, Indiana
A Tribute to My Father by Cheryl Ann Chamberlain, Tumwater, Washington
The Amazing Crawdaddy by Cheryl Herndon, Vero Beach, Florida
Vacations of the Heart by Patricia Karwatowicz, Naperville, Illinois
Remember The Time…? by Elizabeth Margolis, Boise, Idaho
That Sparkle In Her Eye by Jillian Buckwald, Kitchener, Ontario, Canada
Oh, the Places We'll Go by Marie Powell, Regina, Saskatchewan, Canada
Stay Close by Danielle de Pass, Toronto, Ontario, Canada
Snowflakes in July by Janet Paszkowski, Alpharetta, Georgia
Camp Firefly by Kimberly Morrisette, Strafford, New Hampshire
Stinkbug by Jo Barney, Portland, Oregon
Summertime in Tornado Alley by Sarah Ulicny, New York, New York
I Need to Tell You Something About that Time in Colorado by Liz Boltz Ranfeld, Upland, Indiana
Pwatisimo – Cree meaning Pow-wow Dance by Charlotte Franson, Edmonton, Alberta, Canada
Dear Mom and Dad by Kathy Diekman, Wahpeton, North Dakota
Dancing with Fireflies by Wemme E. Walls, Yuma, Arizona
Excursion in Ice Cream by Laura Barbara Seltz, Windsor, New York
Sweet Tea Memories by Susan L. Eberling, Westminster, Colorado
A Matter of Death and Life by Susan Tornga, Oro Valley, Arizona
Jackalope Season by Melaine Ryther, Kennewick, Washington
A...B...C...D by Kelley A. Swan, Londonderry, New Hampshire
Summer of the Fairies by Tricia Ares, Miami, Florida
The Only Gift I Can Give by Jamie L. Ferris, Glenburn, Maine
Indians in Pursuit by Jyll L. Heiden, Louisville, Kentucky
Summer Encounters of the Love Kind by Joanna Smith, Jensen Beach, Florida
What the Honorable Mentions Won:
A Prize Pack including a book, and a surprise gift bag of goodies!

IN CLOSING:
This brings our Summer 2007 Flash Fiction Contest officially to a close. While we're not able to send something to every contestant, we will always give you our heartfelt thanks for your contribution and for your part in making WOW! all that it can be. Each one of you has found the courage to enter, and that is a remarkable accomplishment in itself. We're looking forward to receiving your entries for our/your Fall Contest. Thanks again.
Check out our new Fall Contest, sponsored by skirt! books: