Special Note to Contestants:
I was talking with one of the literary agents who donated books to contestants the other day, and telling her just how extremely nice our contestants are. It's true. I could rave and rave. No matter if it's one of you who have placed, or one of you who tried and didn't, all of you are gracious, professional, and are truly a blessing. Your stories and e-mails capture our hearts. We've heard things from, "Thank you, I'll try again!" to "I'm just glad to have entered." You don't know how much that sticks with us long after we've read your e-mails. Believe me, the hardest thing for us to do is to tell someone they didn't place. We wish we could give everyone something for trying, and perhaps as we grow we will be able to. We would love nothing more than to do that.
***
This season, we've tightened up our judging process. We now have a roundtable of 4-6 judges who blindly score submissions based on: Style, Subject, Content, and Technical. That's the first step of the process. If you've scored well on the first round, we send you an e-mail letting you know you passed the initial judging. The second round judging averages out scores and finds the top 35 entries. From there, it's up to our guest judge to submit her 25 Honorable Mentions, her Top 10, and finally, First, Second, and Third Place.
Judging a prompt-based contest is not as easy as it seems. With blind judging, all contestants start from the same point, no matter of skill level, experience, or credentials. It's the story and voice that shines through, the originality and the writer's heart.
***
Some of you have entered one contest and not another because you didn't 'feel the prompt' -— that's common! Feeling the prompt is part of the process and we know that it has to spark your creativity. If you have a suggestion for a prompt that you think our writers/readers will enjoy, you can always submit it to: contestinfo@wow-womenonwriting.com and put "Contest Prompt" in the subject line. Please only submit original prompts. We do not want to copy another prompt. If your prompt is chosen, you will win a WOW! Goodie bag!
***
We enjoyed reading your stories, each and every one of them. The WOW! Women On Writing team takes time to read them all — we laugh, cry, and share our comments with each other. That's how much your stories touch us. We recognize names of previous contestants, now etched into our memory banks. We are getting to know you through your writing and e-mailing, and we all have our own personal favorites we hold dear. Each one of you is a winner in our book. We hope that you continue to enter so we can watch you grow as writers and storytellers, because each season is a rebirth of opportunity.
Thanks to our Guest Judge, Mary Rosenblum:
WOW! thanks our esteemed Guest Judge, Mary Rosenblum, for her expedient and thorough job of choosing the winners. No wonder Mary is an award-winning author, and a celebrated teacher at The Long Ridge Writers Group. Her experience and professionalism helped make our contest top notch. Thank you Mary for your precious time and effort to make these contestant's dreams become a reality.
To share your thanks, please visit Mary Rosenblum's website and e-mail her personally.
Now on to the winners!
Drum roll please....

1st Place goes to: Lauri Griffin
Colorado Springs, Colorado
Congratulations Lauri!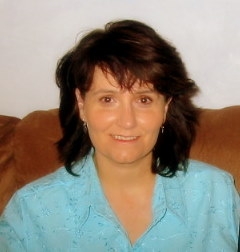 Lauri's Bio:

Lauri Griffin has three children, one husband, one dog, and a variable number of guppies. She works with gifted children and manages a literacy program for struggling readers. She also writes regularly on the subject of family fun at https://www.families.com/lauri/. Visit her blog, Lauri's Reflections https://www.laurireflections.blogspot.com for her thoughts on writing, creativity, motherhood, and fun websites that catch her attention. She is currently working on several writing projects.
It Would Mean a Lot
I hate weddings.
But Shelia called. And you can't tell your oldest friend 'no' to something like that.
We haven't talked much since she and Eric got divorced a couple of years ago. She didn't feel like I was supportive. And it wasn't that I didn't understand. I, of all people, know that things can go bad in relationships, or sour, or just slowly die. But this was Shelia and Eric. And I hated it.
She took all my pauses for not being on her side. When really, I was just remembering the way he always looked at her. How it made me thrilled for her, and a little jealous that no one looked at me that way. I was remembering how great they were when my fiance dumped me. How they kept me busy. How they wouldn't even say his name. He became "that idiot you were briefly engaged to." How we all three would stay up talking, or watching horrible old science-fiction movies on TV. How their relationship made me believe someone was out there for me.
And I wanted to say, remember the night we drove to the beach? Five hours away, and the only reason was because we could. Because we wanted to. Remember wading in the edge of the ocean in the moonlight? And remember how he used to call up our machine and tell horrible knock-knock jokes to make us laugh? Remember how we saved his messages?
As Shelia tried to explain her divorce, all I could picture was how she used to smooth her hair before she answered the phone. And if it was him, she'd sink against the wall, smiling a private smile into the receiver.
I wanted to tell her, but I danced at your wedding - I cried with happiness for you both.
Shelia's voice brings me back to the present. "It's a small wedding. It would mean a lot to us if you came."
I hate it when people in relationships say 'us' instead of 'me'. When they talk for each other.
"Of course, I'll come."
I hang up the phone wondering where Eric is, what he's doing. I sent him a holiday card a couple of times. And we emailed a few jokes back and forth. But I didn't know what to say to him either. Only that I was so sorry.
The church is tiny, more of a chapel. So small that I drove past it three times, making me late. I squeeze inside, and see Shelia standing at the altar, in a flowered dress. She turns as the door clanks shut behind me. I mouth "I'm so sorry," and rush to sit down. The man beside her turns, and suddenly I understand why she told me that she knew I'd love him. Why she said "it would mean a lot to us." Eric grins as he sends me a wink. I smile back, blinking tears, knowing I will indeed dance with joy at this wedding.
***
What Lauri Won:
$200.00 Cash Prize
Publication of winning story on WOW-WomenOnWriting.com website
A Prize Pack including an author signed book and a surprise gift bag of goodies totaling over $100.00
$50.00 certificate to spend at the WOW! Boutique


2nd Place goes to: C. J. Mouser
Wauchula, Florida
Congratulations C.J.!

C.J.'s Bio:

C.J. Mouser is a self-syndicated columnist and freelance writer. She writes about everyday life growing up in Texas, and raising kids and livestock in rural Florida. Visit her Web Site at https://www.cjmouser.com or e-mail her at cjmouserinfla@yahoo.com
A Short Wait
Lisa Banks grabbed her bag off the turnstile and cursed under her breath. Leave it to Beth to send a man Lisa had never met to pick her up from the airport. She eyed the crowd, but had seen no sign with her name on it, and no one Lisa would automatically regard as Beth's type.
In high school, Beth had always been attracted to stocky blonde-haired, blue-eyed types, and after scanning the crowd Lisa had seen only one likely suspect, and he was currently enveloped in the affectionate embrace of a willowy redhead.
"Where are you?" Lisa muttered under her breath as she dissected the crowd again. There were only three men; one who could immediately be disqualified as he was probably in his sixties. Or could he be dismissed so easily just based on his age? If Beth fell in love with a sixty-year-old man she would marry him with no qualms. But why had Beth been so secretive on the phone?
"I don't want you to form any opinions beforehand," she had said.
Lisa had no idea what to expect or who to look for. The crowd was thinning as passengers found their contacts and moved toward the exits. Beth had said "he," hadn't she? Was it possible that Beth was marrying a woman? Why would Beth assume that Lisa would have some preconceived notion about her intended unless there was something unusual about him or her?
Lisa gave the crowd another cursory glance, looking for a female that might be holding a sign with her name on it, but there was no one. Maybe the groom, whoever he or she may be, was tied up in traffic. Lisa dragged her suitcase to a table at the nearby coffee shop and ordered a latte. She could easily see the gate and when he or she finally arrived Lisa would know immediately. It had been three quarters of an hour since her plane had arrived and there was only one person left waiting aside from her; an older woman who stood nervously by the gate clutching her purse... another sad traveler with no ride.
Suddenly the woman's face broke into a smile, and Lisa turned automatically to see who the recipient of the smile was ... at least her ride had arrived. Lisa watched with fascination as a dwarf approached the woman and she stooped to embrace the man who couldn't have been more than three feet tall. Despite his small stature Lisa noted that he was an extremely attractive blonde with a nice smile.
"I'm sorry I took so long, I needed to find a good parking spot...you know." The man explained, as the woman stood and brushed her hair out of her eyes.
"That's all right son, but I think she might have missed her flight. I waited like you said, but there's no one left."
"Are you sure, Mom? Beth'll kill me if she had to take a cab!"
***
What C.J. Won:
$150.00 Cash Prize
Publication of winning story on WOW-WomenOnWriting.com website
A Prize Pack including an author signed book and a surprise gift bag of goodies totaling over $100.00
$50.00 certificate to spend at the WOW! Boutique


3rd Place goes to: Marci Mangham
Dallas, Texas
Congratulations Marci!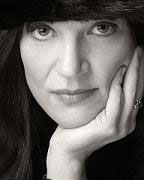 Marci's Bio:

Marci Mangham has enjoyed writing fiction since penning her first tome at age eleven (she hopes she has improved since that time.) Marci wrote an unpublished novel in 1994. She is publishing her first short story collection later this year, and is working on a novel based on one of her short stories. She lives in Dallas, Texas, with her dog Charlie, and will soon be taking on the terrifying task of going back to school after…many years out of the classroom.
The Wedding Zinger
For ten years, my childhood friend Trish had branded me with the designation "old married woman," as if being monogamous and in love was something to be ashamed of. But I was thrilled to find out that she was getting married. I knew her well enough to realize that her indoctrination into the old married broads' club could not have come soon enough. All she ever wanted was to love and be loved - that desire that makes us all inherently human.
"Jill," my husband Gary whined when we inevitably got lost after landing in Dallas. "You know how much I hate the big city. Why am I here again?"
"Just give me that map and stop complaining," I said, kissing him on the cheek. "I want to get to the rehearsal dinner early so I'll have time to talk to Denny. You know, size the guy up."
"Oh, and are you going to stand up and object if you don't like him?" Gary asked me. I just glared at him.
We arrived at the restaurant and said our hellos. I watched from behind as Denny's hand rested protectively on the small of Trish's tiny back. I thought I liked him already. They turned to greet us, and I enveloped Trish in a bear hug.
Denny, this is my dear friend, Jill. Jill, This is Denny."
I shook his hand and looked into his dark blue eyes. Why is it always men who end up with those long lashes? He looked very familiar, but I could not place him. It was as if the years that had passed between our last meeting had changed his face just enough for the memory to elude me. I wondered if perhaps I knew him from college, but that didn't sound right. All through dinner I tried not to stare too hard. Denny appeared uncomfortable and avoided my gaze. But I had to remember.
"Jill, I did tell you that Denny went to high school at West, just five miles away from us?" Trish asked, gazing lovingly up at her fiancée.
I tried to smile as the realization walloped me like a heavyweight left hook. I excused myself to the ladies room, my weak knees barely supporting my hurried gallop. Gary followed and caught me by the elbow, his face pinched with concern. I paced back and forth in front of the restroom, wringing my hands.
"Jill, what is it? You look like you've seen a ghost. Are you feeling okay?" Gary asked me.
"It's Denny. Oh my god, this…I can't believe it, he…." I stammered.
"What is it, what about Denny?" Gary asked.
"Remember my volleyball team, the one I played on that summer?"
"Well yeah," Gary said. "What does he have to do with your volleyball team?"
"He was on it," I wailed. "My friend's fiancée was on my team!"
"I thought that was an all girl's team?" Gary asked me, as I gripped his shoulders.
"It was, honey. It was."
***
What Marci Won:
$100.00 Cash Prize
Publication of winning story on WOW-WomenOnWriting.com website
A Prize Pack including an author signed book and a surprise gift bag of goodies totaling over $100.00
$50.00 certificate to spend at the WOW! Boutique

DONATIONS & PRIZES THANKS:
It is the sincere desire of the contributors, listed below, that each writer will keep his or her focus. Be wholesouled, never give up. Because here's your proof that there are many, many people who want to see you succeed.
As much as we all value words, the right ones, we acknowledge that actions speak louder than words. So, as each of you receives your gift, listen carefully to the encouragement and write, write, write.
We all thank the following:
Diana Abu-Jaber

W.W. Norton & Company

Carolyn Howard-Johnson

Kathryn Jordan

Christine Feller

The Jennifer DeChiara Literary Agency

The Sandra Dijkstra Literary Agency

Betsy Amster Literary Enterprises

Mary Rosenblum

Patricia Fry

RUNNERS UP (In no particular order):
Congratulations to the runners-up! It was very close, and these stories are excellent in every way. Enjoy the read!
Click on their entries to read:
Honker Brooks by Jillian Buckwald, Kitchener, Ontario, Canada

Save the Last Dance For Me by Irene Sullivan, Pinellas Park, Florida

Something Old, Something New by Amy Smith Linton, Tampa, Florida

Marriage of the Living Dead by Laura Barbara Seltz, Windsor, New York

Fresh Strawberries by Lorna Thomas, Amboy, Indiana

Thanks for Ruining My Dinner by Renise Walker, Aurora, Colorado

The Scrub Club by Gloria Nixon-John, Oxford, Michigan
What the Runners Up Won:
Publication of winning story on WOW-WomenOnWriting.com website
A Prize Pack including an author signed book and a surprise gift bag of goodies totaling over $100.00

HONORABLE MENTIONS (In no particular order):
Congratulations to the Honorable Mentions! Your stories stood out and are excellent in every way.
Castanet Fever by Pauline Gill, Ocala, Florida

Speechless by Elizabeth Esse Kahrs, Scituate, Massachusetts

The SRSS Factor: Shelly's Regrettable Spouse Selection by Debby Willett, Canyon, Texas

Caught By the Past by Donna Piazza, St. Clair Shores, Michigan

The More Things Change by Loredana Palivoda, Los Angeles, California

Heaven Sent by Kimberly Thompson, Athens, Texas

School Crush by Samantha Cartmel, Newquay, Cornwall, England

Achoo! by Erin Spradlin, Denver, Colorado

Without a Doubt by Melody M. Nuñez, Irvine, California

The Ultimate Upgrade by Irene Sullivan, Pinellas Park, Florida

Bitter Bouquet by Dana Mentink, San Ramon, California

Black by Laura McDonald, Denver, Colorado

Shadows in the Hall by Shawna Pham, Vancouver, Washington

An Affair to Forget by Stephanie Haefner, Depew, New York

The Wedding Secret by Colleen O'Brien, Villa Park, Illinois

Sacred Vows by Carol E. Ayer, San Leandro, California

You Can't Be Serious by Bonnie Lou Olander, Glendale, Arizona

Kourting Disaster by Evelyn Marentette, Hamilton, Ontario, Canada

Stiletto in Mouth by Rhett DeVane, Tallahassee, Florida

The Perfect Man by Sally Watts, Charleston, South Carolina

Double Luck by Jennifer H. Masson, Mandeville, Louisiana

You Have No Idea by Rebecca Josephsen, San Diego, California

A Psychic's Prediction by Jamie L. Ferris, Glenburn, Maine

Unavailable by Ann Keeling, Grass Valley, California

Here a Man, There a Man by Ellen Fink, Woodstock, Georgia


What the Honorable Mentions Won:
A Prize Pack including a book, and a surprise gift bag of goodies!

IN CLOSING:
This brings our Spring 2007 Flash Fiction Contest officially to a close. While we're not able to send something to every contestant, we will always give you our heartfelt thanks for your contribution and for your part in making WOW! all that it can be. Each one of you has found the courage to enter, and that is a remarkable accomplishment in itself. We're looking forward to receiving your entries for our/your Summer Contest. Thanks again.
Check out our new Contest Prompt: