For those looking to balance their day jobs with writing time, trade publications can offer an opportunity to learn more about their industry and make new connections while writing, often for extra cash on the side. Some industries, such as nursing and publishing, offer hundreds of online and print outlets seeking submissions. Others have a handful of focused publications geared to specific segments of the industry. Here are just a few examples of publications that pay and one that offers unpaid bloggers the opportunity to share their professional expertise with potential clients and contacts on a regular basis.
Happy submitting, ladies!
---------------------------------------------------------------------------------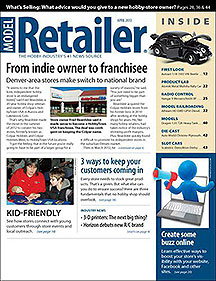 Model Retailer
Address: Model Retailer, 21027 Crossroads Circle, Waukesha, WI 53186
E-mail: jreich@kalmbach.com
Website: https://www.modelretailer.com
Twitter: @ModelRetailer
Facebook: http:/www.facebook.com/modretailer
Circulation: 2,200 (trade only)
Frequency: Monthly
Special Issues: iHobby Expo issue
About Model Retailer
Model Retailer is a trade magazine for the hobby industry. We cover business issues as well as a range of hobby fields: model railroading; games and gaming miniatures; radio-control cars, planes, and boats; model kits and die-cast models, as well as specialty items such as rockets, kites, slot cars, dollhouse miniatures, tools and accessories, and books and videos related to all these pastimes. The magazine also reports on merchandising, marketing, sales, and technology.
Writer's Guidelines: https://bit.ly/Z7VVJU
What to Pitch
Articles of value to hobby retailers: business how-tos, industry trends. Always include hobby-specific references.
Online Opportunities: Not at this time
Percentage of Freelance-Written Content: 30%
Percentage of freelance submissions accepted: 40%
How to Pitch
Editor: Send e-mail queries only with bio and links to Jeff Reich, editor: jreich@kalmbach.com
Lead Time: 5 months
Response Time: 2 weeks
Pay Rate: Flat fee based on published page count
Payment Schedule: On acceptance
Kill Fee: 25%
Rights Purchased: One-time print and electronic
Photos/Art Requirements: 300+ dpi
Payment Amount(s) for Photos/Art: Varies
---------------------------------------------------------------------------------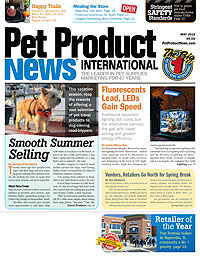 Pet Product News International
Address: I-5 Publishing, LLC, P.O. Box 6050, Mission Viejo, CA 92690
Phone: 949-855-8822
Fax: 949-855-3045
E-mail: PPNeditor@i5publishing.com
Website: https://www.petproductnews.com/
Twitter: @VetPetNews
Facebook: https://www.facebook.com/PetProductNews
Circulation: 26,000
Frequency: Monthly
About Pet Product News International
Pet Product News International is the top monthly business newsmagazine that informs, educates, and entertains the professional pet industry. For sixty-two years, the trade magazine has helped pet retailers to manage their businesses, has kept them informed of the latest news and trends, and has provided them with information about the newest products to offer their customers through its publication and corresponding website, www.petproductnews.com. Today, leaders in all areas of the pet industry look to Pet Product News International, "The Big 1," as their source of up-to-date information.
What to Pitch
Typical articles run 1,000 to 1,200 words in length (including, at minimum, one sidebar), unless otherwise indicated. Special section articles are shorter, around 900 words. Articles are pet-business oriented for an audience primarily comprised of pet-product and service retailers. In general, articles should help our retailing audience stay abreast of the latest trends within the marketplace. Think NEWS. Articles are not written in first- or second-person. Quotation attributes are past tense: said, reported, stated, etc. Do not use passive voice. (e.g, Not: "The product was released by the company." But: "The company released the product.")
If the article is "marketplace product driven," it must not only focus on what's new and/or in demand within the product or service category, but also the reasoning behind the product/service. (e.g., why did a manufacturer create/modify a product? Or why are customers asking for such products?) "New" can encompass products, product lines, branding, marketing techniques, consumer promotions, facility expansions, etc. Answers should include specific products, services and/or product lines, but must avoid overt touting by manufacturers.
If the article is "marketplace technique driven," it must focus on best practices used by retailers and/or recommended by manufacturers, distributors, and marketing experts to promote consumer marketing, relations, and sales.
If the article is "general business advice driven," it must offer fresh, innovative ideas to pet-store retailers, including new approaches to solving problems and ways to boost profits.
Numerous sources are required and must include a wide-ranging mix of retailers, distributors, and manufacturers; industry associations and consumer magazines/websites may be contacted as well for comments on consumer trends. Regarding your source list, please remember the magazine has an international audience, particularly Canada.
Interviews may be conducted by phone, e-mail, and/or fax. As this is a trade publication, we can neither condone nor condemn behavior or products. All assertions must be supported by direct quotes, attributions, or citations.
A source box listing contact info (company, name & title, phone number, web address, etc.) for all cited manufacturers, distributors, retailers, and groups/associations is required. Please request digital images from cited sources if applicable to the article. Images must be, at minimum, 300 dpi at 4x5 inches. Only digital images are accepted.
We also need you to adhere to the following:
1) Provide an interesting lede that reflects current circumstances affecting the product category, 2) incorporation of newsworthy quotes and necessary attribution, 3) smooth transitional statements, and 4) an appropriate conclusion.
Refrain from anthropomorphizing animals and avoid the first person. Refer to the Associated Press Stylebook and Webster's New World Dictionary. A PPNI Style Guide is also available.
What Not to Pitch
We do not publish general feature stories about pets, i.e., consumer-driven features about pets and pet care, etc. PPNI is a trade publication that focuses solely on the business aspects of the pet retail industry.
Online Opportunities: We publish online exclusive content as well as blogs.
Percentage Freelance-Written: 85%
Percentage of Freelance Pitches Accepted: 15%
How to Pitch
All articles must be submitted via e-mail in Word doc format. If you have art to provide, it must meet the above-mentioned photo standards. Images can be either e-mailed or uploaded to our FTP site (instructions available upon request). Photo delivery sites such as YouSendIt may also be used. The magazine is not responsible for unsolicited materials. Send submissions to: PPNeditor@i5publishing.com.
Lead Time: 3-4 months
Response Time: 2 weeks
Pay Rate: Payment depends on a number of criteria, including how copy is used in the magazine, the quality of the article, and the experience of the writer. Payment is received upon publication of the article, and you will also receive one complimentary issue.
Payment Schedule: On publication
Kill Fee: $50
Rights Purchased: We buy First North American serial rights on an exclusive basis; the nonexclusive right to use the article and photo(s), if any, in electronic media; and the nonexclusive right to use the article, as well as your name, image, and biographical data in advertising and promotion. We are entitled to make use of the article for the duration of copyright and throughout the world. All articles are subject to editing by the staff of Pet Product News International.
---------------------------------------------------------------------------------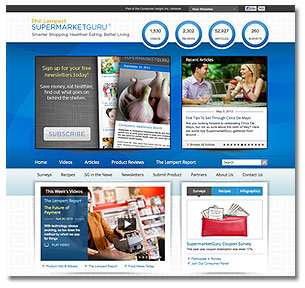 SupermarketGuru.com
Address: SupermarketGuru.com, 3015 Main Street, Suite 320, Santa Monica, CA 90405
Phone: 310-392-0448
Website: https://supermarketguru.com
Twitter: https://twitter.com/phillempert
Facebook: https://www.facebook.com/SupermarketGuru
About SupermarketGuru
SupermarketGuru, created by food and retail journalist Phil Lempert, is a daily consumer-friendly website offering news, shopping, and nutrition advice and food product reviews for the past fifteen years. SupermarketGuru also publishes B2B newsletters.
Writer's Guidelines: Writers may come from a variety of relevant backgrounds: nutritionists, health professionals, marketers, and designers.
What to Pitch
The editor looks for food trends, health trends, and consumer issues.
Columns include: Food Sense, Allergy Friendly, Coffee Chat News, Bartender's Buzz, Shopping Smart, Before You Bite, and Food Safety. The site includes recipes, news, product reviews, and more.
How to Pitch
Editor: Send a query via e-mail to Phil Lempert at plempert@supermarketguru.com
Lead Time: One to two days for daily publications, and one to two weeks for monthly publications.
Pay Rate: $50 - $250 per article
Length: 250-400 words
Payment Schedule: On publication
Rights: Electronic Rights
---------------------------------------------------------------------------------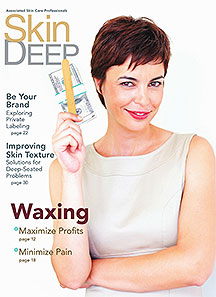 ASCP Skin Deep
Address: Associated Skin Care Professionals, 25188 Genesee Trail Road, Suite 200, Golden, CO 80401
Phone: 800-789-0411
Fax: 800-790-0299
E-mail: getconnected@ascpskincare.com
Website: https://www.ascpskincare.com
Circulation: 12,000+
Frequency: Bimonthly
About Skin Deep
Skin Deep is a membership magazine for licensed estheticians in the United States, published by Associated Skin Care Professionals, the largest professional association for this industry.
What to Pitch
The magazine includes four to five feature articles in each issue that are usually written by freelancers, each with a word count between 1,200 and 1,600 (around 1,400 is typical, and in rare cases, we go above 1,600 if the topic requires it). The topics tend to fall into two broad categories: small business/marketing topics relevant to estheticians and practical skin care topics—for example, in-depth articles on a particular aspect of skin physiology or a commonly used ingredient or how to do a particular technique.
What Not to Pitch
The absolute most common mistake freelancers make is not sending a real query writes editor Carrie Patrick. "The vast majority of inquiries I receive do not even include a proposed topic, but will say something like 'I can write on any topic for you.' Occasionally, if the writer has sent good clips, I will respond to them and ask them to send a query; and this usually just brings another e-mail repeating: 'Tell me what you want me to write about, and I will do it; I can write about any topic.' This is when the e-mail goes into the trash, and any subsequent e-mails from that person get deleted unopened. I am sorry, but no editor is going to sit down and think of a list of ideas for you. That seldom happens, even with established freelancers who have worked with the magazine for years. They propose an idea (or more often, five or ten ideas); we choose the ones we like and get them scheduled. Occasionally, we'll approach one of our regular contributors and ask if he/she can do a particular topic for us. But that is simply not going to happen for someone who writes in out of nowhere asking for an assignment, especially when they have no obvious area of expertise in the industry we cover. Part of the freelancer's job is to come up with the idea in the first place.
"I would say the second most common mistake is sending a query that is completely irrelevant to what the magazine covers. Our magazine is an industry publication for professional skin care specialists. It doesn't cover celebrity fashion tips, hairstyles, fitness, or weight loss. Yet, we still constantly get pitches from freelancers on those topics. Always research the publication first, and look through at least one issue of it to get a feel for what it's about."
How to Pitch
For more information about the magazine and how to submit ideas, visit the website at https://www.ascpskincare.com/membership/ascp_skin_deep.php.
Editor: For article queries, contact Carrie Patrick: cpatrick@ascpskincare.com or editor@ascpskincare.com
Lead Time: "The good news here is that if you have a great idea and good clips, we'll make room in a future issue—no matter when the query comes in. Generally at least two to three months ahead of the cover date is a good time, but there isn't really any way to be too early; and if you're too late for the upcoming issue, we'll jump on it for the one after that or even the one coming up months from now. If it's good and it's what we need, there will be a place for it."
Pay Rate: Varies for assigned articles
---------------------------------------------------------------------------------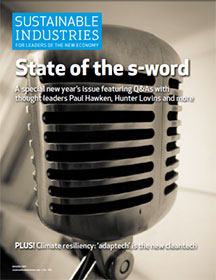 Sustainable Industries: For Leaders of the New Economy
Address: Sustainable Industries, P.O. Box 460324, San Francisco, CA 94146
Fax: 415-762-3945
E-mail: editor@sustainableindustries.com
Website: https://sustainableindustries.com/
Twitter: @sustainablemag
Facebook: https://www.facebook.com/SustainableIndustries
Frequency: Bimonthly digital magazine
About Sustainable Industries
Sustainable Industries is an independent media company producing this website, an award-winning bimonthly magazine, industry newsletters, webinar series, white papers, and the Sustainable Industries Economic Forums. Our mission is to create a new B2B media experience—informing, inspiring, and connecting sustainable business leaders.
The concept for Sustainable Industries was hatched in Portland in the summer of 2002 by business journalist Brian Back and Nik Blosser, president of Celilo Group Media. The first two years of monthly issues, which carried the masthead Sustainable Industries Journal Northwest (that's eleven syllables, mind you), were produced in a newsletter style, sixteen pages long, with both color and black-and-white pages.
Over the next several years, the team of stakeholders at Sustainable Industries worked exceptionally hard to create an innovative media company that today serves as the only one of its kind: a fiercely independent, advertorial-free, business-to-business media company that reaches far beyond "green" to provide news, tools, and analysis on the greatest economic development opportunities of our lifetime. Sustainable Industries has emerged as a highly trusted voice and vital catalyst for business on the West Coast and beyond.
While the entire spectrum of media have scrambled to seize the "green" opportunity, Sustainable Industries remains in a unique position to take the conversation further.
Writer's Guidelines
Expert Contributor Guidelines
1. Expectation is 1 post per month. We will set an individual date—your monthly deadline—and you can count on that being consistent.
2. No "infomercials" and/or promotional pieces. Promote your expertise. Write about current topics for which you have unique insights. Take a stance. Make a case. Relay some interesting news. Provide analysis of that news.
3. Know the audience: Two-thirds of Sustainable Industries audience is made up of senior-level decision makers, business owners, and entrepreneurs with an advanced understanding of sustainability. They are smart and savvy and generally do not need 101 explanations. Please see the Sustainable Industries Media Kit for more information about the audience.
4. Sustainability can go in many directions. Sustainable Industries is strictly B2B. Always maintain a business focus.
5. Please edit the piece to an advanced or complete condition. Spell check and review for accuracy, flow, and readability. We may make additional light edits.
6. Word count: 600 to 800 words. Keep it brief. Don't overdo it. Start the conversation and solicit comments. No need to write the end-all piece on the topic.
7. Please add as many relevant links in the copy as possible to increase SEO. Be sure to link to the most appropriate and authoritative sources.
8. E-mail us your headshot and a brief bio, so that we have that on file and run with your posts.
9. Also please send high-quality, stunning visuals—one to two accompanying photos and graphics that relate to the story. Adding photos will increase promotion of your post on the site. Images must be of medium resolution or higher (500x500 pixel minimum). We especially like images of people.
10. Be sure to promote your post link once published. Tweet it; post it on Facebook, LinkedIn, etc., and e-mail to your colleagues!
What to Pitch
Sustainable Industries is looking for analysis from industry experts.
What Not to Pitch
Ideas that aren't from a B2B perspective. Every post must be senior business-level oriented.
Percentage of Freelance-Written Content: 75%
Percentage of Freelance Submissions Accepted: 20%
How to Pitch
Send ideas and a bio to editor@sustainableindustries.com
Lead Time: 1-4 weeks
Pay Rate: N/A
Photos/Art Requirements: High-resolution, high-quality photos are a great addition.
Editorial Calendar:
2013 Editorial Calendar
Jan/Feb: Greenbuild 2012 Retrospective
Special Feature: "State of Sustainability" Q&As with Paul Hawken, Hunter Lovins, and more
Mar/Apr: Clean Energy
Special Feature: "Climate Resiliency"
May/Jun: Technology & Sustainability
Special Feature: "The Digital Divide"
Jul/Aug: Healthy Cities
Special Feature: "EPDs and Industry Transparency"
Sep/Oct: Travel & Tourism
Special Feature: "The Universal Sustainability Plan"
Nov/Dec: Green Building Innovations
Special Feature: "Greenbuild 2013"
Jan/Feb 2014: Trendwatch 2014
Special Feature: Trendwatch 2014
---------------------------------------------------------------------------------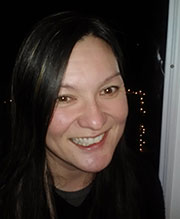 About Charlene Oldham:
Charlene Oldham is a Saint Louis-based communications professor and freelancer who has written for SUCCESS and Eating Well. She blogs about writing and life at www.charleneoldham.com.
More from Charlene on WOW!:
How to Promote with Pinterest
Freelancers: Shed Your Pajamas and Share Your Passions
-----
Previous Markets Columns:
Small Presses Seeking Children's and Young Adult Manuscripts
Online Markets: Websites and Blogs that Pay Writers