et's face it: Writing is one of the most frustrating, demanding, and depressing professions out there. You constantly have to prove your worth, face rejection, fight procrastination, and nail a variety of tasks. Eventually, it gets to you, whether you give in to the temptation of procrastination or end up in a depressed state, which can range from a milder case of blues to serious depression.
However, it is also one of the most satisfying, rewarding, and enjoyable things you can do with your life, as long as you know how to master your three worst enemies: rejection, depression, and procrastination. So how the hell do we snap out of them?
Rejection
We reject and get rejected all the time. It's a part of life. How many guys have you turned down because there weren't sparks flying between you two?
Writing rejection is pretty much the same thing. There are many reasons your query or article doesn't ignite a "spark" in your editor, but the most common factor is that you were just not right for one another. The amount of effort you put into your pitch might prolong the length of time it takes for you to get over it; but in the end, there are often other potential markets for your idea.
I'm not saying I never give a damn about rejection. But even though I used to dread the idea when I first started, I have built a thicker skin.
Reading true rejection stories from writers of all genres assured me that it was a part of this profession. All writers experience rejection in one form or the other, regardless of their expertise and skills.
Sure, there are things you can do to reduce the possibility. But after doing the best you can with your queries and proposals, you need to be ready for any outcome. It's OK to celebrate when you get a yes, and it's OK to feel blue or angry after a no. However, you can't let it bring you down for a long time.
Most writers develop their unique way of handling rejection. For instance, I like reading the Writer's Digest humorous "Reject a Hit" series, taking a jab at the unfortunate editors who might have turned down hits, like Harry Potter. Readers of the magazine take their turn rejecting bestselling and classic novels for all sorts of preposterous reasons and create rejection letters that are laugh-out-loud funny.
Carol Tice of Make a Living Writing has written for many national publications and Fortune 500 companies, but her ideas also get rejected from time to time. However, due to her background as a songwriter, she isn't a stranger to her ideas being turned down. Instead of getting worked up over it, she sees rejection as someone saying, "We're not a match right now . . . It's just a door that's not open right now. Others will be."
Sophie Lizard of Be a Freelance Blogger has built a huge following through guest blogging even before the launch of her site, so she has had her share of rejections. Her reaction might range from "calm acceptance" to yelling profanities at her laptop. And if all else fails, she thinks about things in proportion. After all, rejection is in no way the worst thing that could happen, right?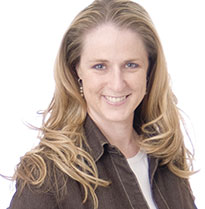 "Depression is never going to let you feel good, so you have to work anyway. That concept changed my life."
Depression
Speaking of worse things that could happen . . .
Even though we'd prefer life to be all peachy and depression-free, that's not the case. Depression, like rejection, can hit any writer, any time. However, unlike rejection, it can be much harder to cope with.
Sometimes fear of rejection, or disappointment and frustration due to rejection, can put writers in a dark state of mind.
At times, what brings you down is the nagging thought that you can't write. Add the fear that you're disappointing your family; and soon, you might find yourself cracking under pressure.
"Yeah, sometimes I get down and decide that I 'just can't write,' and I'm a gigantic failure," Sophie says. "I think that's because I put a lot of pressure on myself to succeed, and I feel that my family's relying on me to make everything work."
Even if a writer isn't prone to despair due to her career, she might still feel stuck about other areas in her life. For parents, it can be anything related to their kids' problems.
But what if depression is chronic? Freelance Writer Linda Formichelli of The Renegade Writer suffers from seasonal affective disorder (SAD) and anxiety herself. She has covered writing with depression in her e-book, A Renegade Writer Kick in the Ass, which features many helpful tips and interviews on managing a writing career. There's also a chapter on managing depression, where Linda has interviewed author Julie Fast. Fast is a recognized bipolar disorder expert and bipolar disorder sufferer herself.
Julie has had a successful career despite her condition. She has realized that she had to ignore the negative feelings to get things done. "Depression is never going to let you feel good, so you have to work anyway. That concept changed my life," Fast says. "I believe motivation comes after you have taken action and had some success. You cannot wait to feel good about something in order to get something done because it will never happen."
Because medication wasn't working sufficiently for her, she created her own treatment plan and published it as an e-book. She has since published other books on the matter.
I also deal with depression through writing. Depressive thoughts typically occur when I'm not physically healthy and can't give my full energy and concentration to writing.
The good news is as frustrating as a depressive state of mind can be, you can manage it with the right actions: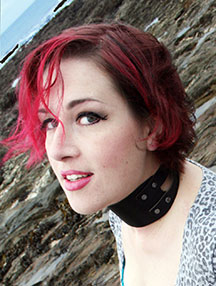 "Sometimes instead of avoiding it, just feel a bit down. Cry it out. Punch a few pillows. Sleep it in. Then head back to whatever it is that you need to be doing."
Get help from people who understand what you are going through: Whether it is a therapist, your best friends, or a group of people who are going through the same thing, empathy and feeling that you're not alone can help immensely. "I just joined a support group for parents, and getting support for your journey is incredibly important," says Carol, who is raising two special needs kids and a teenager.
Exercise: Exercise is a great way to find inspiration, get fit, and clear your mind. Carol also finds it to be the "best natural remedy for depression. I try to work out outside, get out of my home, and enjoy nature. It gives you a perspective on what's bothering you and makes me realize I should lighten up."
It is important to take the time to release all the stress and frustration. And the more you like the type of exercise, the better. After all, fun is one of depression's biggest enemies.
Give in to it for a bit: Sophie believes you can't always fight depression. "Sometimes instead of avoiding it, just feel a bit down. Cry it out. Punch a few pillows. Sleep it in. Then head back to whatever it is that you need to be doing," she says.
Do what works for you: You don't have to do what everybody else recommends. Experiment a bit, discard what doesn't work, and create your own methods, whether it is about organization or getting rid of your worries. Great humor and vitalizing songs help me a great deal, for instance.
"I also have ADHD, so I've had to come up with some really unique ways to get organized," Linda notes. "I am very organized; I have to be."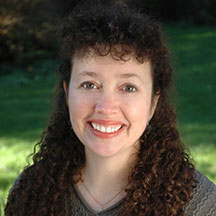 "If you've got time to procrastinate, you probably don't have enough assignments!"
Procrastination
Procrastination is an interesting career obstacle because we don't really have anyone but ourselves to blame. Depression can stem from a range of reasons beyond our control. We try to manage it, but it's not like we invite it in. As for rejection, we can write our best work; but we can't truly guarantee publication.
But when we procrastinate, it's on us. Fortunately, we are strong writers who can beat depression and manage rejection, so procrastination doesn't stand a chance against the right mindset.
To eliminate or minimize procrastination, you need to look into why you are doing it. Carol believes that one of the reasons we might procrastinate is having clients we don't enjoy working with. Another reason might be that we don't have sufficient work to begin with. "If you've got time to procrastinate, you probably don't have enough assignments! Writing gigs tend to expand to fill all the available time. Try to pick up more clients or cut your work hours until you have to work when you're at the computer."
Sophie believes in delegating. "The first thing I do is figure out whether I can just get rid of the task I'm putting off, find someone to do it for me, or determine that it doesn't need to be done after all."
I tend to procrastinate if I feel sick or worn-out. Sometimes you just need to take a break, and not see it as procrastination. If you plan ahead, you can benefit from being your own boss, like Carol does. "Sometimes, as a freelancer, I think we should just play hooky. I did that the other day and went for a one-hour walk in the middle of the day because it was sunny."
Another solution is to get tips from other writers and apply what will work for you. But you need to be careful with how much time you spend reading about time management and not let it become another excuse to procrastinate.
Getting some tough love might help, too, like a good old reminder that we all have twenty-four hours, and it is up to us to make the most of it.
***
There you go. Keeping this evil trio at bay is possible, and there are several methods we can use to do so. But why don't we first adopt the ones that seem to be good for multiple areas, like exercising? It is, after all, the most beneficial "procrastination" style: It helps us keep our minds and bodies healthier and inspires new ideas. All we have left to do, then, is inject the endorphins we gathered through our workout to our writing . . .
***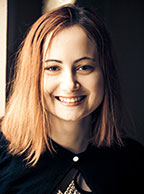 Pinar Tarhan is a freelance writer and blogger who is absolutely addicted to writing: fiction and nonfiction. She is also a firm believer in big dreams and realizing them. Her work has been published in Freelance Switch, Make a Living Writing, and Write Your Revolution among others. You can share her passion on her blog, Addicted to Writing, and catch her @zoeyclark on Twitter.
-----
Enjoyed this article? You may also like:
Freelancers: Shed Your Pajamas and Share Your Passions
Interview with Jillian Michaels: Fitting Exercise and Nutrition in Your Writing Plan
Writing Through Distractions: Mothering, Time Management, Social Networking, Procrastination
Show Me the Money! 20 Questions Answered By Carol Tice