Let's face it: Making a decent living writing only through projects that excite you is hard.
Ideally, most of our income would come from book sales. While some authors thrive in speaking and teaching circles, plenty of us find joy in putting the words on the page, building worlds, and coming up with compelling characters. This process takes time and energy.
Money worries don't exactly improve our performance. Although certain obstacles in life provide us with rich material, too many of them result in blank pages and anxiety-ridden nights.
Many writers have day jobs or dabble in part-time work. Some are freelancers. Quite a few have been successfully utilizing crowdfunding to bring their works to life, which enables them to finance their projects via the help of supporters, who in turn get exclusive rewards depending on the level of their support.
Fascinated by the concept, I talked to eight writers who have mastered Patreon, Kickstarter, and Chuffed. They touched on what drew them to each platform and shared their tips on how they create content and rewards for supporters of different financial levels and market their crowdfunding campaigns. They also shared tips on organization and productivity.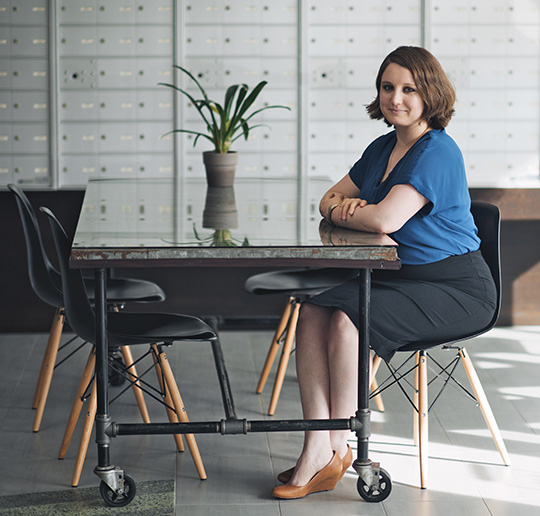 Melissa Frey is a writer, editor, and an AuthorTuber, where she gives other writers advice about the writing and editing process. She's currently working on the sequel to her debut novel, The Secret of the Codex, which was crowdfunded through Kickstarter.
Her novel, an archaeological supernatural thriller, had thirty-six backers, and reached $1401, surpassing her original goal of $1000.
She promoted her campaign by posting a lot on Facebook and Instagram and sending emails to her subscribers. She also did live videos on Facebook and Instagram and ran a Facebook ad.
To cultivate interest, she recommends reaching out to friends and family (and having them reach out to others) and showing how the rewards benefit them meaningfully and graciously.
When working on her tiers (which are specific dollar amounts that subscribers pledge and then the "gifts" they receive, such as free ebooks or thank yous on a donor page), she brainstormed several ideas in a notebook, then organized them until it felt right. She got a lot of feedback from her husband, who worked on it with her.
Although she included a $1-tier so that anyone could support, she didn't get any backers at that tier. Most of her backers opted for a signed paperback. Higher tiers, in addition to their own unique rewards, received all the goodies from the previous tiers. Her highest was set at $75.
Frey also suggests checking out helpful videos on YouTube on how to set up a successful Kickstarter campaign and using video yourself to promote yours:
"Kickstarter was my first foray into video. I just wrote a script, practiced a little, then we recorded; and my husband edited it for me. I got really good feedback on it! But we didn't spend a dime. We just filmed it with my phone and edited with iMovie."
She has tips on what to include in your campaign and how to format it:
"Include expenses, pictures, a book synopsis, what you've already done with it, your timeline (and if/when you plan to release it), and more in the description for your Kickstarter. The more information potential backers have about your book, the better. Format it well. Think several paragraph breaks, varying paragraph lengths."
She advises against overextending yourself; you need to keep shipping costs in mind. One free thing she created of value for backers was a Facebook group centered around the book. Another tool she took advantage of was Kickstarter's messaging feature.
"You need to send out regular updates to keep them [backers] informed. For example, I had an issue with some of my books; but I sent out an update to let everyone know and keep them posted, and I didn't have any angry backers."
Frey also advises including an email list sign-up for every backer to keep them posted on what comes next.
"The more information potential backers have about your book, the better."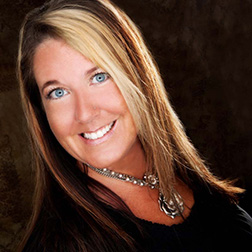 Amy Zellmer is an award-winning author, speaker, and traumatic brain injury (TBI) survivor. She contributes regularly to the Huffington Post, Thrive Global, and the Goodmen Project. She produces a podcast series for survivors and caregivers, as well as TBI TV on YouTube.
Zellmer funded her nonfiction book, Life With a Traumatic Brain Injury: Finding the Road Back to Normal, on Kickstarter because she couldn't cover the editing/formatting/production costs upfront. She also knew crowdfunding was a great way to "pre-sell" books.
Kickstarter appealed to her because it was the most widely known and trusted platform.
She formed a $2000 level "book party for you and twenty of your friends," and someone chose to back her at this level. She added it because she knew there were people out there willing to support her cause.
Her most popular level was $25 for an autographed copy of the book, but she sold a lot at the $100 level as well—which gave backers an acknowledgment in the "meet the donors" section.
Zellmer successfully funded two more books through Kickstarter: Embracing the Journey: Moving Forward After Brain Injury and Surviving Brain Injury: Stories of Strength & Inspiration.
She emphasizes that authors intending to crowdfund their books shouldn't just rely on posting social media or the help of family and friends.
"You have to look at it as a structured marketing plan. You have to be aggressive with it and build excitement. With my second book (anthology), I posted EVERY SINGLE DAY an update with a contributor's highlight/bio.
Also, remember to build postage into your costs. On my second book, I had a lot more international backers than I expected, and shipping costs were a lot more than I had budgeted for. Fortunately, I made higher than my goal, which offset the costs."
"You have to look at it as a structured marketing plan. You have to be aggressive with it and build excitement."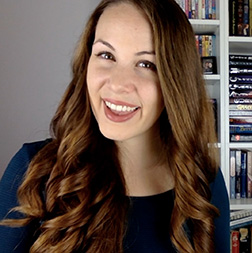 Bethany Atazadeh is a Minnesota-based bestselling author of YA novels, children's books, and nonfiction. With her degree in English with a writing emphasis, she coaches other writers on both YouTube and Patreon, helping them publish their books. Her website has a separate page for Patreon, listing patron (which are what Patreon supporters are called) rewards and patron testimonials. (If you aren't familiar with Patreon, it's "a creator-founded company, helping creators build membership businesses that empower them to create on their own terms.")
Atazadeh used Kickstarter to launch her book, spreading the word almost 100 percent on social media (mostly Facebook and a little bit on Instagram). She talked about it periodically the first few weeks, then quite a bit more during the last week, and especially the last day of her campaign to raise funds.
To run a successful Kickstarter campaign, she did a ton of research, checking out what other writers had done, as well as other creators. Also, she drew from her previous experiences. She'd done a Kickstarter campaign for her music to get help with recording her songs and creating a CD, which she then gave to every supporter.
To authors wanting to use Kickstarter, she recommends taking a look at what's already on their plate and pulling reward ideas from that as much as possible (i.e., sharing snippets they've already written versus writing a brand-new story) to save time and energy. She also underlines the importance of checking out the many helpful tips Kickstarter offers.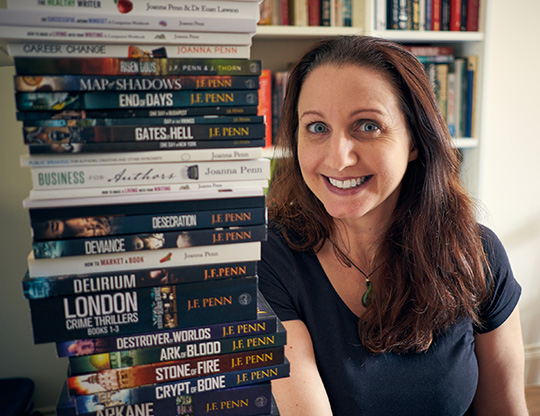 Joanna Penn is an award-nominated, New York Times and USA Today bestselling author of thrillers under J.F.Penn and writes nonfiction for authors. She's also a podcaster, an award-winning creative entrepreneur, and runs the popular site, TheCreativePenn.com.
She uses Patreon to promote her podcast, The Creative Penn. She's backed by over 650 patrons and funded $500/month. Her goal was $250 per episode, and it took her just over a year to reach that.
She promotes her Patreon from her podcast every Monday.
Her secret is keeping it simple. She has three tiers, and all patrons get an extra monthly audio, and top level gets access to her books.
For authors who are considering Patreon, she recommends giving it a lot of value. It helps if they already have a community.
"I've been podcasting since 2009 and only started monetizing it in 2014, so I had a community ready to support."
"I thought a lot about what I could give my patrons that they would want/value, and that wouldn't be a huge time burden on me since the whole idea of Patreon is to be supported in making your art."
Maxima Kahn is an award-winning writer, poet, dancer, composer, musician, and creative life coach. She has taught privately since 2004 at her website and formerly at the University of California, Davis extension. Her poetry's appeared in numerous literary journals, including the Tule Review, Meridian, and Anthology of Contemporary Poetry, among others.
Although she once utilized Kickstarter to raise funds to hire an editor for her manuscript, currently she's only using Patreon. She got on the platform after a good friend who was on the site recommended it.
She has only been doing Patreon for about a year and a half. Her thirty-one patrons pledge $210/month.
Here, she's able to share her work-in-progress and her working methods—the ups and downs of her creative journey and process. She's also able to share her writing immediately and not wait years for publication. And because her work on Patreon is behind a paywall limited to patrons, it's not considered previously published.
To find patrons, she shared her page with her e-newsletter list for her teaching work. She also shared it via email with a handful of close friends and family at the start, getting some early supporters that way. She posts it periodically on Facebook with a link to the latest post and teaser text. Once she shared a long post on Facebook about why poets, in particular, need supporters/patrons.
Occasionally, she has invited specific friends and gotten new supporters. Moreover, she studied other artists' Patreon pages, as well as the site's recommendations about benefits and tiers.
"I thought a lot about what I could give my patrons that they would want/value, and that wouldn't be a huge time burden on me since the whole idea of Patreon is to be supported in making your art."
"Your satisfied patron is a better salesperson than you are."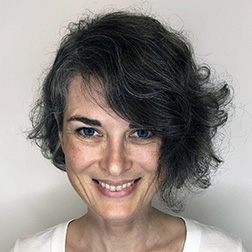 Ksenia Anske is a dark fantasy writer and a writing coach. She is currently editing her eighth book, a Soviet ghost story and writing her ninth, which is a Soviet thriller.
Anske has just under one hundred patrons on Patreon, which is the only crowdfunding platform she uses. She believes in their monthly subscription model since she continuously writes and coaches.
Patreon has provided Anske one place for all of her blogging and social media activity. This simplified her workload and gave her readers and students an opportunity to pledge at any level they were able to.
Anske doesn't like promoting, so she shares her news with everyone on social media. She posts a picture on Instagram or in a tweet or includes it in her newsletter.
Her tiers start $150 for two hours/month coaching sessions. To get patrons in bigger tiers, she recommends getting better clients.
"Look for people who have the time and the money to work with you at the level you want—the level of income you want, the level of involvement you want, and so on. My best strategy for this is to talk to people, face-to-face, or via video online. Once you have at least one satisfied patron, talk to him/her, ask who of his/her friends would love to pledge to you, to get the same benefits. Your satisfied patron is a better salesperson than you are."
Her tiers and rewards took about three years of trial and error. She asks her patrons what they want and gives it to them.
When it comes to creativity and time management, she's fond of batching.
"My day is broken into three batched time slots. In the morning, I write (that's all I do, without any distractions). In the afternoon, after lunch, I coach (which is what I do on my Patreon)."
She supports others on Patreon herself. What attracts her is their work and honesty.
"Everyone I support stands for something. I admire that, and I strive to stand for my own purpose: to heal people with my writing. When I support someone who does what they stand for, it inspires me to keep going."
"Patreon is really invested in the success of the creators who use their site and regularly offer workshops on best practices. Check out these workshops. Check out—and support—other writers on Patreon."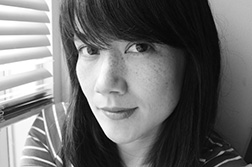 Katie Li is an essayist, novelist, and editor. She has a background in arts and has taught creative writing. As she began her writing career, she pursued both indie and traditional publishing paths. Her bylines include the Huffington Post, Bitch Flicks, Write From Wrong, and Xenith. She's currently the editor of The Beautiful Worst.
After publishing her first book, she wanted to build a deeper relationship with her readers and include them in her process.
She chose Patreon because it supports membership-based models, rather than one-time funding for individual projects. Patreon was a great platform for her to take all her experiences and share them in one place. After some experimentation, she found the best way for her to combine all those ideas was with a story membership program for her readers, where she shares an original short story or essay with them once per month.
According to Li, to promote a Patreon page, you have to tell your audience about what you are creating, and also introduce them to the platform.
"Promoting a Patreon page is a balance between talking about your work and talking about how to access your work. I hop on Instagram once a day to talk about my work-in-progress, and I tell people about my Patreon when they ask about my work at in-person events. I also count on my patrons to help get the word out. My goal is to let the work speak for itself and to create a community experience for my readers."
She reached her goals on Patreon within a few months.
"I set a series of goals when I first started my page—a thank you video when I reached $10, an exclusive short story or essay when I reached $25, a special poster for my book when I reached $50. It was a fun way to thank my patrons and complete some projects that I'd wanted to pursue."
She knows that the key to have invested patrons is to be invested in them.
She recommends engaging with your audience and considering how you can best serve them.
When she first launched on Patreon, she was writing a novel, and her tiers were designed as a supplement to her work. After a while, she got burnt out. So, she took a step back, studied Patreon's best practices for writers, and determined her new tiers by asking herself how she could best utilize Patreon as a tool to create new work and serve her audience. She re-launched her page at the start of 2019 as "a story of the month" club. Each month she shares a new short story or essay, with her lowest tier being the story. She included additional tiers that either show the behind the scenes process or showcases the work in a compilation.
She recommends taking the time to learn the platform before launching your page.
"Patreon is really invested in the success of the creators who use their site and regularly offer workshops on best practices. Check out these workshops. Check out—and support—other writers on Patreon. Then develop a strategy that makes sense for your audience and will help you create your work. Ask yourself: How does regular distribution on Patreon fit with the content I'm creating? What are my long-term goals? What kind of funding does my work require? Build a sustainable plan that will support your goals and serve your audience; then ask them: This is what I'm thinking—how does this sound to you?"
"I had always wondered if people would think poorly of me for crowdfunding a portion of the money to help with costs; but in all honesty, there were so many people ready and waiting to back my project. They wanted to see it come to life."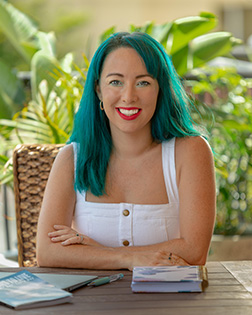 Jas Rawlinson is an Australian mental health speaker, book writing coach, and the author of Reasons to Live: One More Day, Every Day. She is passionate about empowering trauma survivors to transform their adversities into inspiring memoirs and committed to changing communities through the power of words. She is also the co-founder of Brisbane's first domestic violence memorial.
Rawlinson decided to use crowdfunding to help with the printing costs of her first book, Reasons to Live: One More Day, Every Day, a collection of inspiring stories from people who have overcome severe adversities or mental health challenges. At the time, she had just gone on maternity leave, and her funds were low; so she put the project out there to see if others in the community were keen to help.
"As the project was based around mental health and supporting our community through the power of inspiring and hopeful stories, I figured it was worth a shot—and I ended up being right! I was able to raise the additional funds needed to print an initial run of a thousand books."
She chose Chuffed because she got to keep all the money raised; they charge zero fees to the campaigner; and they have fantastic online support.
When it came to deciding on what to give each level of supporter, she brainstormed with her self-publisher and came up with a few different options, ranging from special pre-sale pricing to signed copies, including the donor's name in the "thank you" section of her book and promoting company logos through social media.
For authors debating whether to crowdfund, she reminds them they have nothing to lose.
"I had always wondered if people would think poorly of me for crowdfunding a portion of the money to help with costs; but in all honesty, there were so many people ready and waiting to back my project. They wanted to see it come to life; they knew how important it was for people to read these messages of hope, and they were only too happy to help. Give it a shot—you've got nothing to lose!"

If you are considering crowdfunding, do your market research before deciding which platform is best for you, as each option comes with pros and cons. Keep your end goals in mind. Study successful campaigns and users. Calculate your costs and leave room for some error. If you aren't a natural planner, ask a friend who is a better strategist.
Good news is: it doesn't have to be an either/or situation. For instance, you can use Patreon as an author and benefit from a crowdfunding site, like Kickstarter, for one-off projects.
Ultimately, no one approach works for everyone; you'll need to find what works for you and your audience. However, the results will be worth it.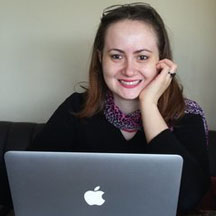 Pinar Tarhan is a freelance writer, screenwriter, novelist and blogger. Her bylines include The Washington Post, Popsugar, The Billfold, Horkey Handbook, and WOW! Women on Writing among others. She's recently released Making a Difference (M.A.D.), her first novel—a fun, contemporary romantic comedy set in New York.
-----
Enjoyed this article? Check out this related article on WOW!:
How I Built a Platform of 100 Crowdfunding Supporters in 45 Days