ybrid publishing is another popular way, besides self-publishing, to take control of your work, while also having the guidance of professionals who work for the same company to help you create the best book possible. It's currently being defined as a mix between traditional publishing and self-publishing. On Jane Friedman's popular blog, she writes, "Beyond that [definition], however, it is challenging to define what such [hybrid publishing] companies have in common. They have extremely varied business models, methods of working with writers, and approaches to marketing and distribution."
Most of the time, hybrid publishers offer a variety of packages to authors that can range in price from a few hundred dollars to thousands of dollars. These packages contain services that "true" self-published authors pay for individually when securing their own professionals for services such as editing, cover design, book formatting, marketing ideas, distribution, websites, and more. Self-published authors will find an editor and pay her a fee. Then move on to hire a book cover artist, and so on, while also often creating their own publishing company or brand.
Hybrid publishers have become a good option for authors who have a fairly decent budget and want to self-publish, but they don't want to seek out each service individually. Also, some hybrid publishing companies offer support for authors beyond manufacturing the book, such as selling books in their online stores, creating events and groups for their authors to network and sell books, and tracking sales and royalties. Some authors love these services and would pay someone to do them anyway, since business is not their strong suit. Hybrid publishers can offer authors with money the ease of being a one-stop shop.
"Each book in the series is a standalone book and falls into a different genre. I see this as a big advantage, as it offers a more diverse readership."
Michelle Dim-St. Pierre, who has completed two blog tours with WOW, works with the hybrid publisher, Booklogix, which refers to itself as a "nontraditional publisher" on its website. Her first two books, Pinnacle Lust and Bloody Coffee, are part of The Pinnacle Series.
Michelle allowed us to pick her brain about her books, Booklogix, and her writing in general. Here's how she introduces her books to readers:
"The Pinnacle Series is actually a trilogy that starts with Pinnacle Lust, falling into the genre of romance. The second book in the trilogy, Bloody Coffee, left the romance behind and was infused with suspense—thus being classified in the suspense genre. Each book in the series is a standalone book and falls into a different genre. I see this as a big advantage, as it offers a more diverse readership. Needless to say, it makes writing more of a joy and does not tie me to one genre."
She stated that when she first wrote her books, she tried for a large traditional publisher like Random House; but she realized with her creative vision and her books, this was an unrealistic path. So, she explored other options and discovered that Booklogix would be a perfect fit.
"The route I chose worked best for me. It allowed me to retain the most control over the product, yet still gave me some support through the publishing process," Michelle said. "I hire professionals [at Booklogix] for editing, book cover design, proofreading, formatting, printing, and marketing. However, I do my own marketing, in addition to the paid service."
This very idea is what Booklogix promotes on their website, stating, "We're not interested in locking you in or making you sign away the rights to your work. There are two different ways we work with authors, but in both scenarios you own all the rights to your work, get 100% royalties, and fund the process."
The two different ways Booklogix works with authors are by offering a publishing or a self-publishing route (where the company helps to self-publish a book under the author's own name). In the self-publishing plan, the authors also own the ISBN number and are listed as the publisher, while funding their book's production and marketing, too.
The other way, known as "publishing," is when the company works with authors, which is the path Michelle chose, and Booklogix is listed as the publisher. The ISBN is registered to the company, and they help with distribution. Funding still comes from the author. The website also states, "Your book will be published under one of BookLogix's four imprints. The imprint that is the best fit for your book will be selected based on genre and other factors."
"I feel that retaining control of my book is a big advantage."
Michelle's series is published under two different imprints of Booklogix. Pinnacle Lust is published under the Booklogix imprint, and Bloody Coffee is under the Mountain Arbor Press imprint.
Michelle went on to say this about working with Booklogix:
"I feel that retaining control of my book is a big advantage. I have the final say about cover design and marketing as well as the contents of the story. It's all on me to succeed or fail. I have found some great resources of professionals to help me with the details, but I get to be in control of the big picture. I do enjoy the variety of tasks necessary to self-publish and market my books. It would be helpful to add several hours to the day, so that I can accomplish everything."
We all know this to be so true (It's all about balance! Who hasn't heard that lately?); and this desire to have some help with all the publishing tasks, since there are not enough hours in the day, is a reason that many authors, like Michelle, choose to work with hybrid publishing companies.
Michelle looks at her work with Booklogix as a partnership, where the professionals that are employed at the company support her in the areas where she needs help or where she doesn't have the time to dedicate to those tasks. "I learned quickly that it's best to do what you know and leave some of the other things, like book covers, to the professionals. I can spend more time writing now that I know where my time holds most value."
The message that continues to ring out from Michelle is that she can focus on what she does best, and she has control over the other parts. She is in control of her own creative work, and that's important to her. It's a crucial point for many writers who self-publish or sign with a hybrid publisher.
"I learned quickly that it's best to do what you know and leave some of the other things, like book covers, to the professionals. "
Michelle did have some comments on the expense of these publishers. As we all know, this is why traditional publishers still exist in the industry and probably always will. Not every author can afford to fund their own books until their writing career takes off. Self-publishing and hybrid publishing cost money, and doing it cheap does not pay off.
"The most difficult thing about self-publishing is the expense...between editing, proofreading, book cover design, formatting, and this list goes on," Michelle said. "And all of this before the book has been printed. If you want to do it right, this is a huge expense. Then comes the decisions, based on your budget, is it only e-book, paperback, or hardcover? Will you make the ever popular audio book?"
She also added this valuable piece of advice: "My philosophy is that you do it right or don't do it at all. Marketing is significant in the success of a book, and it's also the most expensive part. Investigate the entire process before you begin, and add up the expenses."
If you're like Michelle and countless other authors, you'll probably be exploring different options and making choices based on your book's content and your feelings of control over the publication process, as well as your budget. Booklogix is just one of many companies out there that are currently offering authors different avenues for publication. It's important to take your time and research what works best for you and your work, as well as talk to other authors, as we were lucky enough to discuss this process with Michelle.
Finally, it's really about the authors and readers connecting to create the best experience for both. "There are many, many successful self-published books these days. However, it takes a lot of time and money to bring your book to the right audience," Michelle said.
***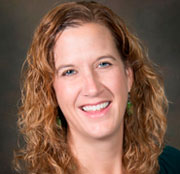 Margo L. Dill is the managing editor of WOW! Women On Writing, where she also teaches classes, blogs, and takes care of the social media accounts. She is the author of three children's and YA books and owns her own editing business, Editor 911. She also works for an ag economic media company as a managing editor in St. Louis, MO. Currently, she is working on picture books and teacher manuals, revising a women's fiction novel, and continuing to blog on her author site about anything she thinks is helpful to parents and women! She lives in St. Louis with her eight-year-old daughter and lab mix rescue puppy, Sudsi.