difficulty for authors is knowing what programs are best to use, especially when investing money. The six programs below are ones that I have used and would recommend to you to help you with your marketing goals and to gain more readers and book sales.
Before I discovered the helpfulness of these programs, I struggled to keep track of sales, increase sales by using ads, and manage my time appropriately. As a self-published author, I was doing the majority of my marketing and individual interactions with bloggers, readers, and influencers; and it took up a lot of my time—time that I should've spent writing my next bestseller. I currently have fourteen published novels in various genres, and I'm most known for my paranormal romance series, Token Huntress; contemporary romance series, My Escort; and recently released dark fantasy, The Shadow Minds Journal. To date, I have six series published, and I cannot stress how much the following programs have saved me time, effort, and money. I want to keep writing books and adding to my list, of course, so bookkeeping and marketing need to be easy and streamlined for me.
*
Please note: Prices and packages are subject to change. As of the writing of this article in the summer of 2019, these were the details for each program and were provided to give writers approximate values for their budgets.
*

Book Report is an easy app to track your personal royalties, best sellers, and latest reviews data.
Book Report is a free program to download, and in my opinion, invaluable. You can find it in your app store or online at the link below.
Not understanding your statistics or how much you are making through KDP? Book Report focuses and connects to Amazon's KDP program. If you aren't familiar with the term KDP, it stands for Amazon's Kindle Direct Publishing, and is one of the leading distributors for ebooks. Because of that, many authors publish through the program, but it can quickly become confusing as to how much royalties are being earned daily. Especially if a book has been signed into the KDP Select program, which offers Amazon exclusive rights to distribute the ebook. (Amazon has a huge help section for more details about KDP here.)
It can get confusing when you consider how much you might be getting paid per "read page" while your products are enrolled in KindleUnlimited; or how much you will receive after Amazon takes their share of royalties. Maybe you want to know which book is your best seller and the best rank it's ever reached? Book Report does all these tasks, and it's easy to set up. All you have to do is connect with your KDP account.
Price: FREE unless earning over $1,000. Then it's $19 per month.
*

Publisher Rocket (formerly KDP Rocket) is an invaluable tool for many reasons, but I want to highlight its efficiency if you are starting off or currently looking into using Amazon Marketing Services (AMS) ads.
Using Amazon's ads services is very daunting. I tried for months on my own and realized very quickly that I was pouring money down the drain because I had no idea what I was doing! I wanted continuous ebook sales with the end goal of keeping a decent ranking on Amazon lists and increasing readership and reviews. I did a lot of research, reading, and listening to tips and advice from experienced authors. I read books specifically on marketing for Amazon ads and how to create practical campaigns. There are numerous platforms that you can invest in for "ad budgeting." I chose to focus on Amazon because it made sense to me that readers were already on Amazon looking for books; I just had to make sure my book was right there in front of them, and that they were my "ideal reader."
That's when I came across this program called Publisher Rocket, which was designed by KindlePreneur, a pretty resourceful online site that offers great tips and advice on writing and marketing. It took me a few months to decide to invest and purchase the program because initially I tried to do it all myself and was being frugal with my money. Looking back on all the time I could've saved instead of doing it manually, I wish I had purchased Publisher Rocket sooner.
Publisher Rocket, in my opinion, is one of the most resourceful tools for anyone that is starting to dabble in ads through Amazon. It has four major features:
Keyword Search: Identifies what keywords shoppers are typing into an Amazon search, how many competitors are using that keyword, and what earnings other authors are making from that specified keyword.
Competition Analyzer: You can also target books and authors to gauge how much they are earning daily and monthly.
Category Search: The tool is able to identify what is the least competitive niche categories and how many sales you would require to become a #1 bestseller or to be listed in the top 20.
AMS Keyword Search: By entering a keyword, specific title, or author, Publisher Rocket will generate a large list of keywords that are relevant to your search and what customers might also be typing in to find the same product.
I use Publisher Rocket weekly to update my AMS ads, and I would highly recommend it. I know many authors who use this invaluable tool. It saves you hours of research. Kindlepreneur also offers great tips on its site as well as case studies and free courses, which I would recommend having a look at.
Price: One-time payment of $97, and they offer a 30-day money back guarantee.
Or if you would like to find out more about starting off with AMS, you can check out this free online course, which I would also highly recommend: www.courses.kindlepreneur.com/courses/AMS
*

Book Brush is a user-friendly program for authors who want to create their own ads and graphics.
First, I want to express how unconfident I am in making ads, and I've attempted to do it myself in the past with little luck. I've had to budget and rely on services and freelancers for my graphics and ads. With that said, I came across Book Brush and signed up for the free registration with very little expectations because of my skill set. I now take that back!
Book Brush is an easy way to create your own graphics and ads within minutes. They have over one million free images to use, such as 3D covers already designed (all you have to do is select your book cover) and "click buttons" (Buy Now! KindleUnlimited! etc.). You can add numerous texts, layers, and graphics. And they already have social media ad-sized templates; so it's basically ready for you to go, you just have to fill in the blanks.
The free registration is limited in some respects, so I "practiced" first to see if it was something that even I could use. I decided to register for their Plus Plan, and I'm now enjoying access to all their features.
Price: $8 month (paid yearly $96); Also, they offer a 30-day money back guarantee.
If you are interested in the Plus Plan and having access to all features, I have spoken to Book Brush who have offered a 10% discount. Simply use the code: WOW10
*

BookFunnel is a safe and secure landing page, where readers can gain ARC copies and free ebook gifts through the link that you provide. It also features and enables readers to receive that copy by signing up with their email addresses. You can export those emails for your email subscription.
I love BookFunnel because it's an easy and safe-to-use platform that crafts a landing page for readers. It's easy to offer ARC copies before your book releases or gift them, instead of directly emailing your book, which can at times be risky. All you need to set up a landing page for your book download is to have a book cover, tagline, and description. BookFunnel will create a direct link to your landing page which you can then offer to your chosen readers.
One of my favorite features of this program is that you can be a part of or host promotions with fellow authors. There are different categories and themes to ensure that your readership is very similar. When the event goes live, you are prompted to share with your email list and social media.
BookFunnel offers other features, such as creating print codes, private selling pages for your books, and data relevant to your BookFunnel books and landing pages. It can also watermark books if you want to be extra cautious about piracy, and you can place a download limit on each book, in case you don't want to give too many away for free.
Price: Annual plans vary depending on which plan: $20, $100, and $250; monthly plans start at $10.
*

Book Marketing Tools is a quick and affordable tool to share your upcoming sale with twenty-five plus promotional sites.
Book Marketing Tools is very easy and straightforward to use. It helps you avoid wasting hours searching for free or discounted book promotion websites and individually emailing them. Every time I have a "free" sale, I use this tool because I know that it's reaching a wider audience, across various websites and book communities. It takes about five to ten minutes to submit to all of them. As of this article writing, I believe there are twenty-six on their list.
Price: $29 per credit promotion.
www.bookmarketingtools.com/submission-tool-features
*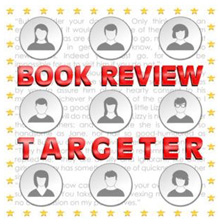 Book Review Targeter is an alternative way to acquire interested reviewers.
What a lot of authors don't know is that some reviewers publicly display their email or website on Amazon, which could be potential reviewers who might enjoy your book if it is similar to the ones they've already read and reviewed.
It's rather easy to use. All you have to do is search for a specific comparison book title and/ or author and "search" for reviewers. Book Review Targeter will search that data for displayed emails and supply a list of the reviewers that have publicly displayed their email addresses.
The use of this program is great if you are wanting to find potential reviewers who have enjoyed similar books to your own. After obtaining this list, I send an email to them, saying that I noticed they enjoyed and reviewed X book and that they might enjoy my own, as it's similarly themed. If interested, I would offer them a free copy for an honest review. Do be wary of this approach, though, and don't spam them. Time does have to go into this approach and not all reviewers will be interested, and that is okay. It is a good, hands-on technique for actively finding reviewers and contacting them yourself, opposed to purchasing review packages through other sites.
Price: $197, 7-day money back guarantee.
*
Those are my top six recommended programs, which I personally use, and I hope that they assist you in reaching your goals to gain a wider audience and readership.
*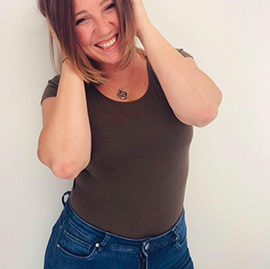 "Kia is a Token, no, she is the Token of vampire & paranormal books." ~ 5-start reviewer
Kia Carrington-Russell grew up in the Darling Downs Region in Queensland, Australia. Graduating high school, she pursued a career in freelance journalism. Realizing it wasn't her preferred style of writing, she pursued her career in transport and logistics management. In 2014, having always had a passion for writing fiction, she decided to follow her dream of becoming an accomplished author.
Now living in Edinburgh, Scotland, Kia has a can-do attitude, a strong will, and the touch of kindness that makes it hard not to fall in love with her. Announced "The Best New Author of 2015" by AusRomToday and receiving numerous awards, she has no intentions of stopping. Kia Carrington-Russell is definitely the new author to be looking out for. Learn more about Kia at www.kiacarrington-russell.com and follow @kia_crystal on Instagram.
Check out Kia's long list of published work on Amazon.