riting and publishing a book in today's ever-changing publishing landscape is a challenging endeavor. How an author decides to bring one's work into the world is now a complicated publishing and business decision. Given there are so many ways to get published, I decided to ask Viki Winterton, founder of Expert Insights Publishing, questions about self-publishing and promotion to help authors understand the issues in terms of what is the best chance of success for your book.

WOW: Welcome to WOW, Viki! Self-publishing is challenging in today's marketplace. What are some of the ways authors can use this challenge to their advantage? What about leveraging their platform?
Viki: When writers self-publish, they have total control of their book. I think this is one of the most important considerations. Your book is simply an introduction to the reader. It can be the foundation to develop classes, group and individual coaching and mentoring, speaking engagements, and live events. It may become a movie. Your entire platform can be developed from your book. Do you really want to give away some of the rights of your book or even future books to a publisher? It is an important consideration. As I mentioned before, what is the upside of trading your freedom and future? Ask those who would like the rights to your work: what is the return for you.
WOW: Giving up creative control is a very important point not to underestimate. With the traditional publishing model, an author doesn't have that same kind of creative control. What kind of mindset is needed to help a self-published author be on an equal playing field with other traditionally published authors?
Viki: If you have passion for your subject and have created a good book with your readers' experience in mind, there is no need to compare. I believe that sharing your story, what's inside of you just wanting to get out to the world, is not only your right, but your responsibility. There are people across the globe who need to hear what you have to say, as only you can say it. They may not hear the message the way they need to—in order to change their lives—from anyone else. When your story goes untold, it leaves a hole in the world that no one else can fill. Don't be the missing piece. Get your story out there to the world.
WOW: Another reason for validating the need for creative control. And yet, I can easily see a self-published author clinging to a traditional publisher for authority and validation. So, on that note, what elements do self-publishers miss that a traditional publisher has, and what can an author do to compensate?
Viki: We have found that most traditional publishers expect the author to be responsible for the marketing of her book. They often expect authors to have a sizable list/following, a professional marketing plan, and the ability to move thousands of books on their own steam. We have worked with the largest publishing houses, medium, and smaller. They often refer their authors to us for bestseller programs, as most do not offer the service. We also work with many agents and publicists, and they are important; but they are expensive [fees and percentage of royalties] to the author who wants to go the traditional route. The author is going to be responsible for most of the activity around her book once published; so if an author feels passionate about going the traditional route, I always suggest she asks what the publisher is going to bring to the party for her that makes it worth giving up her royalties.
If the author goes in asking this question, not just focusing on if she can get accepted by the publisher, she will be better prepared to make an objective decision about the direction she wants to go. What is the return for giving up control of your book and its revenue?
WOW: Very important questions. Creative control isn't about creative decisions but also has implications for revenue. For the self-published author, what is the best way to set and reach one's publishing goals?
Viki: I have a very strong background in advertising and promotion, and a book is the most powerful tool I have ever discovered. A book sets you up as an immediate expert in your subject. A book opens doors for you beyond your wildest dreams. A bestseller gives you an extraordinary title for life.
A business plan is critical for any project, especially for a book. In the plan, it is important to outline your goals for your book and also the goals that you have for your business and personal life that your book can bring. Your book can be the foundation upon which you build the life of your dreams. Set S.M.A.R.T. goals with timelines. Sample project plans can be found on the web, and you can expand them for your personal needs and direction. You can find virtually anything you need to know on the web. There was a time when research was costly—now, it is free. You can discover everything from how to design your book and cover to selecting your target audience and finding where they live. You can also hire a book coach who has project planning experience to assist you through the process.
"We have found, after taking over 1,500 authors to a bestseller status, that being stigmatized is more about what is in your head, not necessarily what others are thinking about you and your accomplishments."
WOW: These are good points, which set your book up for success. In a world where self-publishing is still stigmatized, what can one do to ensure that one's work is still valued?
Viki: We have found, after taking over 1,500 authors to a bestseller status, that being stigmatized is more about what is in your head, not necessarily what others are thinking about you and your accomplishments. Your book must be built on your passion and be written with your reader in mind. What you don't know how to do well, you can learn free (again, the web is a great resource) or hire someone to coach you or do it for you. All of the solutions can be found or provided to you. The one thing you can't replace—if it is missing—is passion. Passion for what you do is essential for success, and only you can bring passion to your project, business, and your life.
Our self-published authors have been in demand for top media and speaking engagements, have worldwide travel engagements financially supported, and have grown their businesses far beyond their goals and expectations.
WOW: Given your response, getting a return on an author's investment is possible providing s/he has a focused mindset, timeline, and goals. This brings me to a major point—distribution. Please tell me how distribution works for self-published authors? How? Who? How much? What do you really get?
Viki: We recommend distribution through Amazon as first priority since they are the largest book distributor in the world. They will produce Kindle version and print-on-demand paperback through their kdp.amazon.com division. They provide everything an author needs to get up and running, including a free account. You can buy as few as one to as many paperbacks as you like at an author discount rate. A 150-page book will run about $3.00 with black and white interior. They have distribution centers in thirteen countries for Kindle and in seven countries for paperback. Royalties run thirty-five to seventy percent depending on the pricing of the book, and they come directly to you from Amazon. Royalty payments can take up to ninety days.
Ingram Spark is excellent for additional distribution to other retailers. They will also produce hardcover books. As with almost everything in life, the more you put into anything, the more you receive in return. Our BestsellerLaunchpad.com programs include social media engagement, media attraction, web interaction with powerful video book trailers, and press releases. We include radio and magazine interviews, and our EIPPY Book Awards provide stage and red carpet showcases. We have an international book advisory board that buys, reviews, and helps promote our authors' books. We think it is important to build/enhance a platform for your business and personal goals while launching and promoting your book from which you can build, expand, grow.
WOW: Speaking about promotion, what do self-published authors need to do for a successful book launch?
Viki: Once again, planning is critical. Knowing your target audience is so important. Get your following and potential readers involved early in the process. Through social media, you can get them invested in your progress and help you in making decisions. They will be waiting on the edge of their chairs for your book release if they feel involved in the process. There are so many tools you can use to make your book launch successful, but it is a lot of work. We started providing "done-4-you" book launches, so authors could enjoy the launch and not wear themselves out in the process. I actually wrote a book on the many opportunities available to incorporate into your launch, so authors can choose the activities that most appeal to them. You can email me at viki[at]getei[dot]com, and I will personally send you a copy of my bestseller, Beyond Your Book: Discover the Many Ways You Can Use Your Book to Skyrocket Your Success as a gift.
"Always remember PR is free, where ads can be costly."
WOW: What a generous gift to the WOW audience! Thank you so much! This will greatly help many writers. What options are there besides Facebook to use for promotion that don't cost or have a minimum cost?
Viki: Social media is fabulous for promotion. I think Facebook, YouTube, LinkedIn, and Twitter are musts at a minimum. Once you have defined your target audience, you can look for specialized groups who attract your audience and join or start one for free. There are a number of book promotion vehicles you can search on the web that are free or low cost. Always remember PR is free, where ads can be costly.
Many of our authors manage their own PR. Once again, you can access great information on the web to do everything you need to get free press coverage. You can hire a press agent for $5,000-plus a month with no guarantee of results, or roll up your sleeves and get free press. You will need to create a compelling press release, press kit, and media contacts and follow up with those media contacts to build relationships. This can be fun, and all it takes is your time. The web is loaded with information to fill any of your knowledge gaps.
Social media can engage your tribe and future readers in wonderful ways. We have mentioned a good number of examples earlier to gain great marketing and attraction results. If you would like more, as I mentioned, you can email me for a free copy of my bestseller, Beyond Your Book at viki[at]getei[dot]com or get some great ideas at our website: www.mybookmybiz.com
Do radio interviews; speak in front of groups—community groups for free are a great start. Churches and organizations may welcome you. There are no limits to where your creativity and imagination can take you. Always remember, the web is a great and free resource.
WOW: Paying for an editor is not one of those free items, but its value is not negotiable either, which brings me to the next question. Is having your polished work reviewed by your critique group sufficient, or should you still hire developmental and proofing editors?
Viki: I believe a proofing editor is an absolute must to ensure the reader a fabulous experience. More extensive editing, or ghostwriting, will depend on the writing ability. It is so important that the book is edited consistently. For that reason, getting group feedback can be very valuable, but professional proofing is so important for a polished finished work.
WOW: You make a good case as to why self-publishing typically gets a bad rap—inconsistent editing. Here's a bonus question for you and how we'll wrap up this insightful and inspirational interview: how does search engine optimization (SEO) fit into an author's marketing plan?
Viki: SEO is how people find you. Be sure you have the keywords/key phrases working for you that will attract your following. If they are looking for what you offer and can't find you, you both lose. If this is not your strong talent, there are people and programs who can help you with your website, copy, blogs, video, and sales materials. Find great resources for free on the web.

Viki Winterton is the founder of Expert Insights Publishing, home of bestselling and award-winning books and magazines, where visionaries and those on the rise come together to create immediate impact. Viki is also an award-winning author; founder of Write Now! Broadcast; and Write Away, Write Now!, the global community where writers find everything they need at each stage of their journey.
*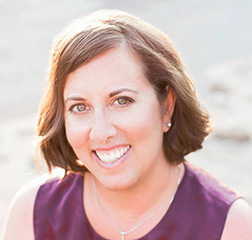 Dorit Sasson is an award-winning author of the memoir Accidental Soldier and the upcoming Sand and Steel: A Memoir of Longing and Finding Home. As a book marketing and writing coach specializing in nonfiction, she helps authors use SEO more effectively to get the word out about their books and build their platforms effectively. She hails from Pittsburgh. Email her at sassondorit[at]gmail[dot]com.