he joke in media outlets is that most journalists will eventually migrate to the "dark side" of novel writing. It's not a far stretch. Journalists and novelists share many traits: an inherent curiosity about the world, the ability to see connections where others might see unrelated bits of information, and a willingness to ask questions when some might shy away.
Above all, both possess a need to tell a compelling story and to do it well. For decades, journalists have relied on a basic formula to build the foundations of their stories: the five Ws and an H, or Who, What, Where, When, Why, and How. Novelists can use these same building-block questions to construct three-dimensional characters who live and breathe in readers' minds.
Here's how to ask—and answer—these questions.
1. Who.
When thinking of your characters, particularly your protagonist, it's important to consider who you choose to tell the story. Who will be the most transformed by the end? Who has the biggest story goal to achieve? Who stands to gain—or lose—the most by the time all of the conflicts have been resolved?
In an interview with Bookstr.com, J.K. Rowling said when she got the idea for the Harry Potter series on a train in London, the flood of ideas began with Harry himself. Harry became the emotional anchor of the books, someone who needed a family and craved love and a strong support system. He found all of that in Hogwarts, the place that transformed him from a small, scared boy into the Chosen One equipped to fight Voldemort.
To a certain degree, we can all identify with Harry's loneliness and his longing to be part of a larger group. Rowling built Harry with universal feelings and then made them bigger and bolder. Once we see Harry is, essentially, like any one of us, it's easy to suspend all disbelief and buy into the entire wizarding world.
Another example is Lucy in The Lion, the Witch, and the Wardrobe. Author C.S. Lewis could have chosen any of the four Pevensie siblings as his main character, but he chose Lucy, the youngest. A child. In the beginning, she's the only one who believes the wardrobe can and did take her to a magical land.
Lucy isn't cynical or jaded like adults, and she's not too "grown up" like her sister and brothers to believe in magic. She steps inside the wardrobe and just keeps walking. It's why she gets into Narnia first, why she has the most special relationship to it and Aslan, and why she's the perfect choice for the book's protagonist.
When you're choosing your main characters, always ask yourself: Who's going to tell the story? Then take some time to think about why that person is the best choice.
"Stories don't have to offer earth-shattering, life-altering truths."
2. What.
The next question is: What is your story about? Decide on the surface-level conflict and then dig to the deeper conflict. What does your character want more than anything that s/he can't have?
At first glance, the movie Frozen is about a pair of sisters who have a fight. Anna wants to get engaged to a man she just met, and Elsa forbids her to do so. That fight sets the main plot into motion.
In her heart of hearts, though, Elsa wants the freedom to be her true self. Her younger sister, Anna, wants a close relationship with Elsa, like they had when they were kids (and she really wants to build that snowman already). These desires form the deeper level "What is this story about?" part of the plot.
The fight forces the sisters apart and brings out their deeper desires, which create additional conflicts. Those conflicts force both characters to various decision points. Every choice Elsa and Anna make has an affect on the surface-level and deeper conflicts; their decisions eventually help them resolve both.
Another example of "What is this story about?" is the brilliant novel, A Man Called Ove by Fredrik Backman. Main character Ove wants to commit suicide. Ever since his wife died, he can't go on without her, and now he just needs to get on with killing himself.
Except people and events keep interrupting him: like the stray cat who shows up at his house and refuses to leave or the young family that moves in across the street. After they back their trailer into his mailbox, he very well can't commit suicide until he's showed them how to back the trailer the right way, now, can he?
Deeper down, it's about a universal want: to be loved. After his wife dies, Ove thinks there's no one left who can love him. He finds out that's not true, even if it means he has to bury the hatchet of a decades-long grudge or get bullied by a very pregnant woman.
Stories don't have to offer earth-shattering, life-altering truths. Writers just have to know what they want to accomplish and keep their eyes on that. You have to know what the story is about on the surface and deeper inside.
"Where you set your story will affect the people who inhabit it."
3. Where.
Where your story is going to take place will determine a lot about your character because it will change how s/he reacts in a variety of challenges. It may even set the course for your main plot pieces.
A good example is The Hunger Games and the fictional land of Panem. In a New York Times article, author Suzanne Collins said she wanted to create a land where the districts were defined by their resources. Katniss Everdeen's home, District 12, is impoverished, which drives the story forward. If Katniss were one of the Capital tributes, someone well-fed with a comfortable home and plenty of disposable income, she wouldn't have fought as hard as she did.
Also, the arena with gladiator-style games where children murder one another says a lot about what kind of person Katniss is going to be. She comes off as cynical and snarky, even a loner. The "where" of her story—where she lives and where she has to go to fight—shapes who she is.
Natasha Boyd's novel, The Indigo Girl, offers a great example of how the where of a story affects its protagonist. This historical fiction book based on a true story is set in pre-Revolutionary Charles Town, South Carolina. Protagonist Eliza Lucas is the daughter of a plantation owner. At sixteen, she becomes the overseer of her father's plantations and slaves. She doesn't let her age or her gender stop her.
Had she lived in England, she would have been expected to follow the social dictums stating a woman should be subservient. In the New World, however, Eliza has to make choices for the betterment of her family, including one of the riskiest of all. She decides to grow indigo to tap into the high profits from indigo dye...except everyone knows it's almost impossible to grow indigo in South Carolina.
Eliza doesn't care. She's in charge, and she's going to do what she thinks is best. At a deeper level, growing the indigo becomes a metaphor for all of her challenges in running the plantations. She's determined to succeed. History shows she did, and her bold decision made South Carolina a prolific, leading producer of indigo dye for that time.
Where you set your story will affect the people who inhabit it. Spend time considering the location, whether that's a room, a building, a city, or a country. The result might be nuanced, but it will also be powerful in shaping your character.
"Without character change, a story isn't a story."
4. When.
Knowing when your story is set will give your characters depth. In many cases, a specific time period will determine the most important facets of your characters.
Take The Book Thief by Markus Zusak. In any setting or time, making Death your protagonist and narrator who breaks the fourth wall is intriguing enough. When we meet Death in the middle of World War II, it elevates the story to a whole new plane. Suddenly, what Death has to do means much more.
Death is an entity that was around long before the Holocaust and has outlasted it; but if you've read The Book Thief, you'll know the Holocaust has made a deep impression even on him. The time period he's in makes that difference. For that reason, Zusak picked the perfect narrator for the book.
Another "when" question to consider: When does your character start to change? Readers come to stories and novels for a variety of reasons, but one thing that keeps them reading is the way a character's life and personality transform.
Co-authors Greer Hendricks and Sarah Pekkanen did a fantastic job of this in their book, You Are Not Alone. Protagonist Shay Miller is a data analyst in New York City who's been let go from her permanent job. The "when" moment for the point of change happens when she witnesses a woman jumping in front of the subway. This makes Shay alter everything about her entire routine; it affects the way she thinks, her sleep, even her morals.
Without that big moment, Shay would have been stuck in the apartment with her ex-boyfriend who she still loves but can't have. She would have still spent her days collecting interesting but useless bits of trivia about the world in her private notebook. When she sees someone make a drastic decision with her life, it alters her own worldview forever.
So, when does your character start to change? It's part of what readers want to experience. Without that change, a story isn't a story.
5. Why.
Why have you chosen your particular protagonist? Why is s/he best suited to the events you've got in mind?
Jodi Picoult's phenomenal novel, Small Great Things introduces readers to Ruth Jefferson, an African American woman who is a labor and delivery nurse. For twenty years, she's helped women deliver babies. Patients ask for her by name. Then, one day, a new family specifically asks for her not to interact with them. When she tries to do her job, the husband demands she put his newborn son down.
The kicker: the husband is a white supremacist. Shortly after birth, when the baby goes into cardiac arrest and Ruth is the only one in the room, the situation gets complicated. Her actions bring about a lawsuit, and she ends up with a white female public defender. By giving Ruth the main voice in the book, Picoult makes readers confront the issues of race and prejudice over and over again.
Another part of the why is: Why are you telling this story right now? Is there a current event that compels you to pick this story?
Mary Higgins Clark's book, Kiss the Girls and Make Them Cry, released in late 2019 and is essentially a #MeToo story. A woman is harassed at work, and she comes forward to complain. The main character of the book, though, is a journalist named Gina who gets word of the harassment and decides to report on it.
After publication, Mary Higgins Clark told USA Today, "As a writer, I want to create a story about a topic people are interested in and talking about at the time the work is being published. I also wanted to add an additional element to the MeToo stories that have received so much publicity."
Clark also chose to give Gina a romantic relationship on its last legs. She said, "I wanted Gina to increasingly have a feeling of being alone as she set about investigating what had happened."
Gina feels isolated, like the harassment victim feels. Because of her journalism training, she can pursue the story about the sexual harassment with a single-mindedness and determination to help the victim get justice. By making Gina her protagonist, Mary Higgins Clark keeps the larger narrative of the movement and its effects going.
Consider, carefully, why the character you have in mind is the best person for the story you want to write.
6. How.
Finally, the How. How will this story impact your characters? How are they better or worse? How will their personal journeys transform them?
It's only after answering these questions, that you can get to know your characters better. When you know your characters better, even if you don't spell out every single answer in your stories, the information comes out at a subconscious level. It adds depth and weight to your piece, making it nuanced and memorable.
(A special request for pantsers: Even if you have no other idea about the story when you sit down to write, you should, at the very least, decide how your character will change. Because, really, the best stories are about changes in your characters.)
Harry Potter learns that family isn't just his parents and that he isn't some anomaly for being a wizard.
Elsa in Frozen doesn't have to hide her powers, which she equates with her identity, anymore.
Ove from A Man Called Ove discovers companionship with the neighbors he tried to ignore.
The How of your stories goes straight to the heart of Who you've chosen to tell them. It connects to Why you're trying to write the piece in question and What it's about. By considering Where your characters live and When, you'll create characters with depth who live in the hearts and minds of your readers long after they've read the last line.
Starting with fundamental questions about people is how journalists tell stories every single day, and by using the same process, you'll be able to write captivating stories, too.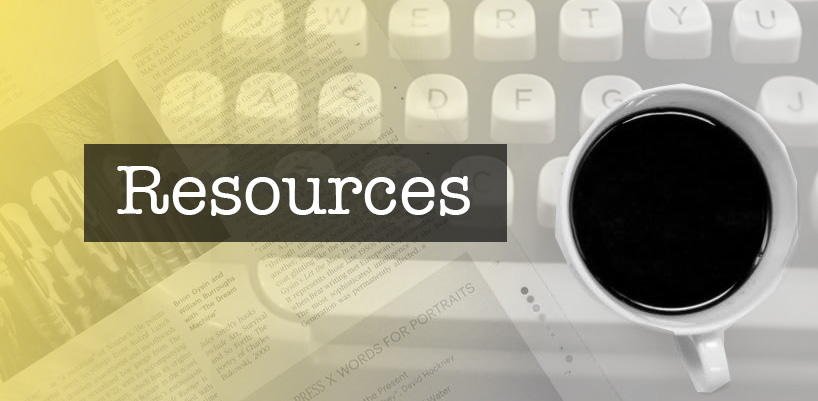 Books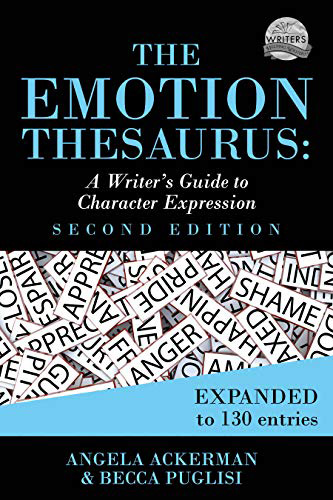 The Emotion Thesaurus: A Writer's Guide to Character Expression, 2nd edition by Angela Ackerman and Becca Puglisi. This wonderful book works like a standard thesaurus. When you open to the page of an emotion, you'll find its definition, common physical signals, and behaviors. Still describing characters in shock by saying their eyes went wide? The Emotion Thesaurus provides alternatives.
It also gives internal sensations of emotions, perfect when you're locked in a particular point of view. There are mental responses, long-term responses, signs of emotion suppression, even cross-references for other emotions.
When I'm working on the draft for a story or a novel, The Emotion Thesaurus doesn't leave my desk. If you don't use any other resource, I'd urge you to invest in this one. It's just that good.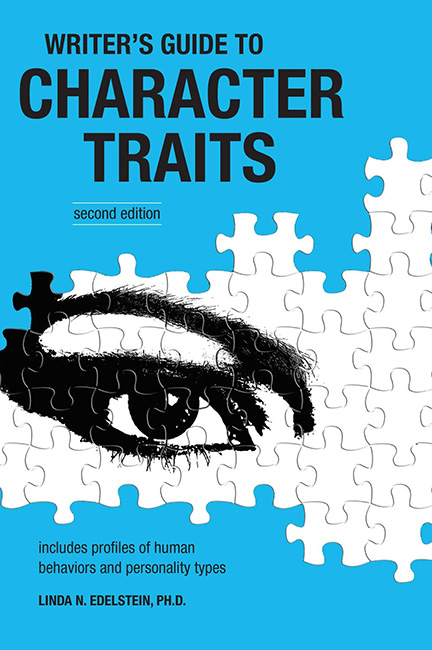 The Writer's Guide to Character Traits by Dr. Linda Edelstein. This book is written by a psychologist specifically for writers. It's a quick primer in understanding people to build three-dimensional characters.
Edelstein offers profiles of personality types, examines the characteristics of children and adults in a variety of situations, provides traits associated with specific careers, and more. She includes case studies to illustrate how people think, feel, and react in various circumstances. She also goes into the effects of romantic and familial relationships on people.
Writers can read about early childhood influences and how one major event can steer a possible antagonist's personality toward negative activities and thoughts. Combining the information in this book with your own imagination, you can build grounded, realistic characters.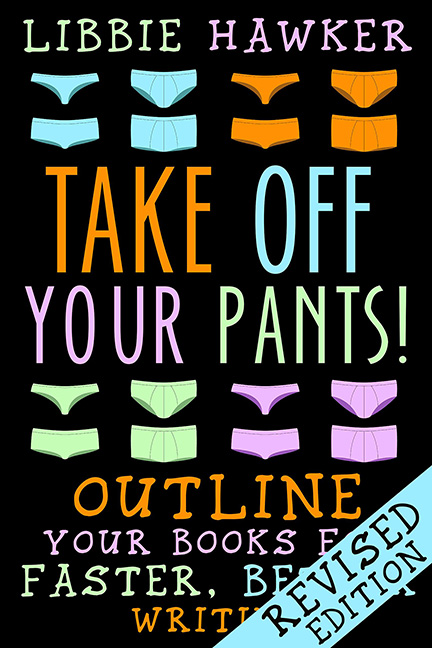 Take Off Your Pants!: Outline Your Books for Faster, Better Writing by Libbie Hawker. The character-building techniques in this book can help you lay the foundational work for the important people in your story. Hawker takes writers through a simple process of deciding who will lead your stories and what makes them who they are. Used in conjunction with the other books listed here, this book can offer writers a jump-start on deciding what's important to highlight in their characters. Even if you don't outline anything else, the character section in this book is worth the investment.
Online resources
Many experts on publishing offer information to enrich the writing community. I follow the people below regularly. Their newsletters have increased my own understanding not only of the craft, but of the business, of writing:
Jane Friedman: www.janefriedman.com
Nathan Bransford: blog.nathanbransford.com
C.S. Lakin: www.livewritethrive.com
Kristen Lamb: authorkristenlamb.com

Finally, if you want to elevate your prose, I've discovered the gold mine that is Word Hippo. This free online thesaurus provides synonyms, yes, but it also gives definitions and sentence examples of words, among other benefits. I leave the internet running, so I can consult Word Hippo to make my writing stand out (like when I work on craft articles to help others).
*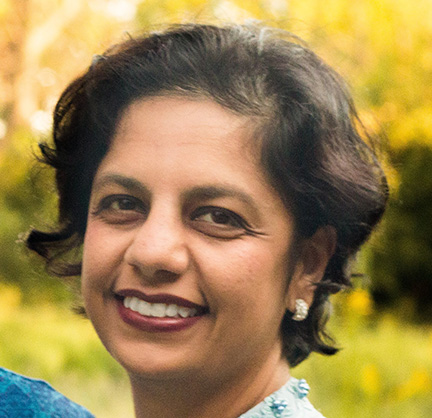 Since 2005, Ekta has written and edited about everything from healthcare to home improvement to Hindi films, and in 2011, she joined the "dark side" as a fiction writer and editor (although she does still help out the nonfiction writers.) She manages The Write Edge and its three extension blogs of her weekly short fiction, book reviews, and parenting adventures; when she's not editing for others or working on her own writing, she moderates two online writing groups and sits as a judge in several short story contests. Outside of writing and editing, Ekta spends time with friends (the ones other people can see) and counts her many blessings, which include a husband who loves her and two beautiful daughters who astound her on a regular basis. Visit her website at ektargarg.com.