anica Davidson, the author of eighteen books for kids and teens, has an amazing story to tell about her new children's book, I Will Protect You: A True Story of Twins Who Survived Auschwitz, and she is sharing it with WOW! readers this month. This children's book tackles tough subjects since it is the "true story of twin sisters who survived Nazi experimentation, against all odds, during the Holocaust." However, both Danica and Eva, who is one of the twins, believes it's important to educate youth about the Holocaust and stop children from allowing these kinds of horrific events to happen again in their lifetime.
Besides telling us about the book, Danica also shares below how she got connected with Eva and how she saw the book through to publication after so many rejections; her agent was ready to put it on the shelf. Because Danica believed in this story and partnered with Eva, she did not want that to happen. I Will Protect You is a story of the Holocaust, family, and survival; and this interview will show you how Danica was the perfect person to write the book.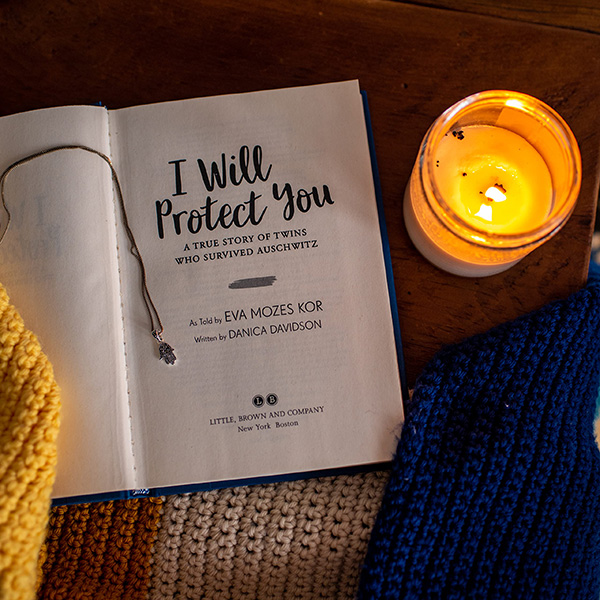 WOW: We are delighted to talk to you about your new book for kids, I Will Protect You: A True Story of Twins Who Survived Auschwitz. What is this book about?
Danica: This is the true story of Eva Mozes Kor, surviving Auschwitz when she was in elementary school, and how afterward she found healing and purpose in life, becoming a Holocaust educator.
WOW: I bet we can all learn a lot from Eva, no matter what our age is. Who is the main audience? Should teachers check out this book?
Danica: The main audience consists of kids, ages 8-12 years old. Eva wanted to reach younger kids because Holocaust education in America usually starts at 12 or older (or not at all). She said if you wait until 12, it's too late because the prejudices are already set in. You can read I Will Protect You if you're older than that (some adults have told me how much they've learned from it), but we're trying to reach that younger age range.
Yes, teachers should definitely check out I Will Protect You! This book is meant to fill a gap in Holocaust education. Most kids' books on the Holocaust are either personal stories of hiding or escaping, or they're textbooks. This is a child's point-of-view on Auschwitz, which is extremely rare.
WOW: Thank you for explaining that to us and the reason why this book stands out! The cover lists, "Eva Mozes Kor with Danica Davidson." What does this mean? Is Eva one of the twins?
Danica: Eva was one of the twins who was infamously experimented upon by a Nazi doctor named Josef Mengele. I did all the writing, but we worked on this book together. It's her official story, and I would send chapters to her after I wrote them to get her approval and see if she wanted any changes. She only ever wanted tweaks made.
WOW: I bet this was an amazing experience as an author. What an honor to work with Eva! So, how did you come to write this book?
Danica: I'd experienced increased antisemitism in my life and wanted to do something constructive about it, but didn't know what. First, I thought I needed to educate myself more, so I read a lot of Jewish-themed books and saw Jewish speakers. Eva was one of those speakers.
I introduced myself after her talk, hoping I could interview her for a magazine. But when she learned I'd published sixteen kids' books, she lit up and said she wanted to do a kid's book on her life. Since she was a kid when she survived the Holocaust, I Will Protect You is like one child talking to another child, the reader. It's on a child's level.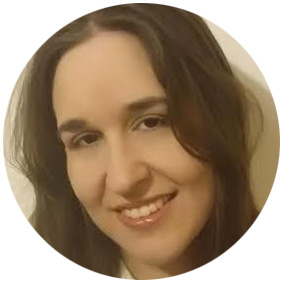 "I went to my local library and pulled out all the middle grade and YA books that had anything to do with World War II or the Holocaust. I checked their acknowledgements for editor names and gave those to my agent. One of those editors ... made an offer."
WOW: I love that you wanted to learn more about a topic, and it led to a book. I also think we can all learn from how you introduced yourself to Eva after hearing her speak, and the connection turned into a book. It goes to show that we don't only have to write what we know. But we can also write what we are passionate about. What is special about this book for kids? How did it become a published book?
Danica: There is nothing else like it on the market for this age range. Not only does it explain the Holocaust in an accessible way, but it also weaves in history. I thought it was important for kids to have a basic understanding of the long history of antisemitism to understand how the Holocaust could have even happened. I wanted kids to know more of the context of what the world was like when World War II occurred. These things don't manifest out of nowhere. I hope it can help readers recognize things when they see it, like extremism, conspiracy theories, propaganda, and rights being taken away.
After I wrote the first draft, I sent it to rabbis, educators, and Michael Berenbaum, who's considered the world's premiere scholar on the Holocaust. After some more edits and Eva's approval, I gave the completed manuscript to my agent to pitch.
The manuscript kept getting rejected by publishers. The main reason publishers gave was, "We already have a book on the Holocaust," which I thought was ridiculous because one book can't capture something as huge as the Holocaust.
My agent said he was going to give it one last try, and then shelve the book and move onto something else. I didn't want that to happen. I didn't want Eva to lose this opportunity. So I went to my local library and pulled out all the middle grade and YA books that had anything to do with World War II or the Holocaust. I checked their acknowledgements for editor names and gave those to my agent. One of those editors, Lisa Yoskowitz, made an offer. Eva and I were thrilled.
Then Eva passed away unexpectedly only fifteen days later while on an education trip to Auschwitz. I wish so much she was here to see this book get published.
WOW: I am so sorry to hear about Eva passing away, but I am glad she found out that the book would be published. I think this story also shows us that your passion and hard work helped you to get a book contract. So often, we don't know the work and perseverance that goes into projects—we just see the finished project. What are some of the themes in your book?
Danica: Some of the themes include strength in the face of adversity; the importance of standing up for ourselves; how when other people abuse us, it's not our fault; and that healing after trauma is possible.
WOW: Those are all universal themes that kids definitely need to be aware of in today's society, as well as learning about an important piece of history. What advice do you have for children's writers who have a nonfiction story to tell?
Danica: If it's from the point of view of a child, use a child's voice. What did you think and sound like at this age?
Don't shy away from reality. Sometimes nonfiction stories are hard to tell because sometimes life is hard. But it's important these stories aren't shoved away just because they might make someone uncomfortable. Being uncomfortable sometimes can help us grow. Censorship is up, and I've dealt with multiple attacks on this book, like people saying children shouldn't learn about the Holocaust, so they can remain innocent. But I don't believe in censorship, and I don't believe in other people telling me what I can and can't write. True stories like Eva's need to get out there.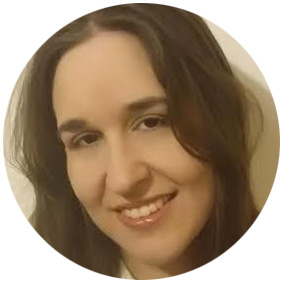 "I don't believe in censorship, and I don't believe in other people telling me what I can and can't write. True stories like Eva's need to get out there."
WOW: Thank you for having the courage, skill, and passion to tell Eva's story. What are some trends in children's publishing right now?
Danica: We're seeing more serious stories get told. On the other end, we're seeing more kids' graphic novels and comics selling very well, and these tend to be more on the lighter end of entertainment (though not always). I think both serious books and lighthearted books are a healthy blend to read. This is how I tend to read. Because it's important to learn more, but sometimes books are just great for escapism and can calm you down after a hard day.
WOW: That is so true, and I think many people consume both serious and lighthearted stories with all forms of media. What's next for you in your writing?
Danica: I just published two more books after I Will Protect You, both related to manga, which are Japanese comics. The first is Chalk Art Manga, the first-ever book on how to draw in the manga style using chalk. The art ranges from simple to more complex. Then there is Manga Art for Everyone, the sequel to my bestselling book, Manga Art for Beginners. With both of these new books, I worked with Japanese manga creator Rena Saiya.
I like to write in different styles, and I like to write both serious books and lighter books. I guess it's like how I also enjoy reading both.
WOW: Best of luck with all of these! It sounds like you have been keeping very busy. Is there anything else you would like to add about your book or your writing?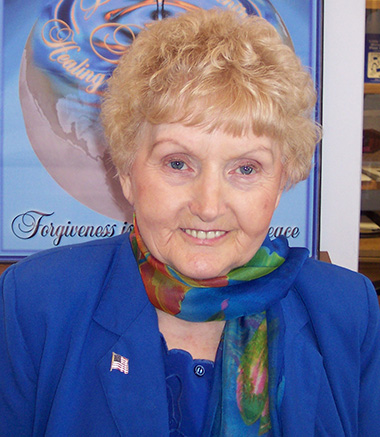 Danica: Eva was in love with this book. She told me I had a lot of choices in how to write it, and I made all the right ones. She hoped every child would be able to read this book and learn from it to not repeat the same mistakes of the past. Without her here, it's fallen to me to continue her legacy with this book.
I'm an author of eighteen books, including serious nonfiction, science fiction Minecrafter adventure stories, manga how-to-draw books, and comics. I love writing in different areas because it stretches my imagination. I'd be honored if you'd check out my website at www.danicadavidson.com to see more of what I've written.
WOW: I hope readers everywhere (and every age) check out Eva's story in your book and learn about strength and history while they are reading. Thank you so much for chatting with us today! The story of how this book found a publisher and how you worked with Eva is also truly inspiring and a great example for all of us.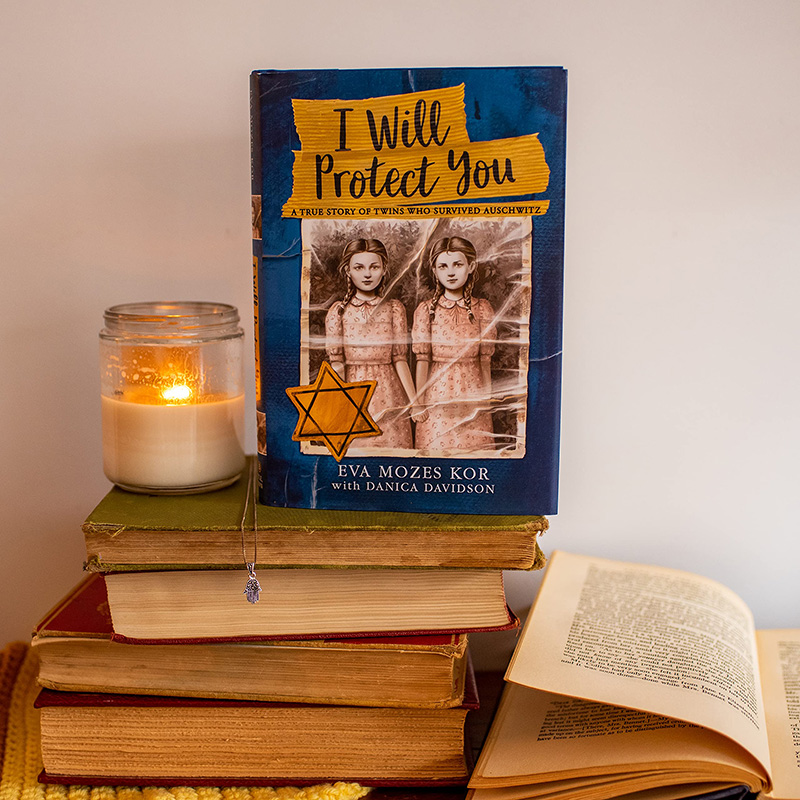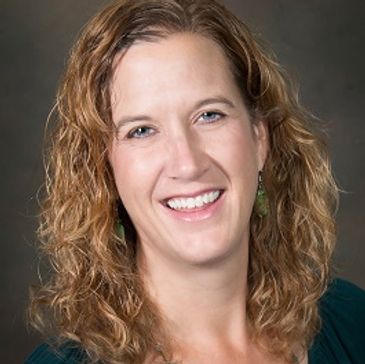 Margo L. Dill is an author, editor and publisher living in St. Louis, MO. She also teaches writing courses for WOW! Women On Writing. You can find out more about her at www.margoldill.com or www.editor-911.com.