learned about Under the Sun literary magazine the way a lot of writers do—from a writing partner. She'd shared feedback she received after her essay didn't place in the journal's Summer Writing Contest. Readers critiqued her essay's theme, its strengths and weaknesses, and the detailed comments blew me away. I thought, THIS is a rejection letter? Right then, I knew I'd enter Under the Sun's next contest, if only for the feedback.
When their Fall Emerging Writers Contest opened, I jumped on it, submitting a lyric essay. After the judging period ended, I was disheartened to find out my essay didn't win, but then I read the feedback. Four readers, plus editor-in-chief Martha Highers, shared a detailed critique, and each reader voted a "yes" or "maybe" on my essay. I realized my essay was leaning towards a "maybe" because I hadn't nailed the ending. One reader said it felt a bit rushed. Another thought it seemed to end where it might begin. But there was a note from Martha saying that she really liked the essay and its imagery, and wanted to circulate it with their staff readers to discuss possible publication in their next journal issue. What a rare and welcome surprise!
A month later, associate editor Cindy Bradley contacted me with an acceptance to Under the Sun's annual issue, which again included feedback, this time from four different readers (that's nine pieces of feedback total!). They examined themes, looked at metaphors, shared their favorite imagery that resonated, and spoke about the ending. Then they invited me to make revisions or leave it as is. You know when feedback rings true—you feel it in your gut, and mine told me the edits would strengthen the piece. After revising and resubmitting, their copyeditor edited my first draft, and then polished my revision. His edits and the new ending brought unity to my piece.
"Super Bloom" published last month in Under the Sun's tenth online edition, and I'm so proud to be included in their annual issue. I also received a $50 honorarium, another pleasant surprise, but the real value came from their amazing editorial process. I felt like I had an expert team on my side working towards the goal of my essay's publication. Writers, this is extremely rare. It's why I had to share my experience with you and interview Under the Sun to find out even more about this phenomenal nonprofit journal.
I sat down with associate editor Cindy Bradley, who is actually a long-time WOW subscriber, and a talented writer. We chatted about Under the Sun's editorial process, the creative nonfiction genre, what their editors look for in submissions, why their essays win notables in Best American Essays every year, and their Summer Writing Contest, which opens July 1st!

WOW: Welcome, Cindy! It's a pleasure to chat with you for WOW's markets newsletter. To start off with, please tell our readers about Under the Sun's history and what makes it unique.
Cindy: Hi, Angela! I'm so happy and humbled to be here chatting with you and WOW's readers. Under the Sun began in 1996 as an annual, print-only creative nonfiction literary journal, associated with Tennessee Tech University. Under the Sun's first online issue debuted in 2013, with fourteen essays, and our current issue, featuring twenty-six essays, is our largest online issue to date. Martha Highers, our editor extraordinaire, turned Under the Sun into a nonprofit in 2018, the year she became editor, and we became incorporated in February 2019. One of the things that makes us unique is we are one of the few literary magazines that focuses solely on creative nonfiction. We also welcome and embrace writers at every stage of their writing journeys: new, emerging, established, eighteen to eighty and beyond. Oh, and we still accept free submissions via email during our regular reading period, which has become a rare practice these days.
WOW: I love that you focus solely on creative nonfiction. Indeed, free submissions are rare and much appreciated! How long have you been in your role as associate editor at Under the Sun, and how did you find the opportunity?
Cindy: I've been an associate editor at Under the Sun since 2021. My trajectory into the role started as a repeat contributor in 2020. As you know, part of the contributor experience with Under the Sun consists of email conversations with one or more editors. While Martha and I communicated regarding my essay, it came up in conversation that I had been involved with two literary magazines: The Normal School during my MFA program, and following graduation, Pithead Chapel. We love talking all things literary at Under the Sun, and as I shared my experiences working with two superb publications, Martha discovered how much I enjoy participating in the editorial process and invited me to read for the fall reading period. It was also during these conversations that the Summer Writing Contest came to be. Martha mentioned wanting to run a contest, and I mentioned reading for different contests, and within weeks, the Summer Writing Contest was born. We have a really great team of readers, and one of our particularly perceptive readers at the time, Nomi Isenberg, and I took on more editorial roles during the fall 2020 reading period and became assistant editors. We took on even more responsibilities the following year which is when Martha generously named us associate editors. Nomi and I co-run the Summer Writing Contest.
WOW: Those are both fantastic literary magazines, and I'm not surprised Martha snatched you up! The Summer Writing Contest is such a great idea. And besides being a great editor, you're also a talented writer. I read your powerful, haunting essay published in the Summer 2016 issue of Under the Sun, "Death, Driveways, and Dreams," which was a Best American Essays 2017 Notable. I loved the braided structure, and your vulnerability and honesty brought me to tears.
Since Under the Sun's first issue in 1996, contributors' essays have received recognition in Best American Essays. It appears that every single year your contributors have received notables out of thousands of submissions. Why do you think Under the Sun's essays have had so much success in placing?
Cindy: Thank you so much Angela, I appreciate your words. "Death, Driveways, and Dreams" is a very special essay to me, and I'm so honored it was a Best American Essays Notable. It's interesting you mention this, because I decided to submit my essay to Under the Sun in large part due to their strong presence in Best American Notables. At the time I had been perusing a recent issue and noticed five Notables from Under the Sun and thought, "That's where I want to submit my essay!" As a writer, I think it's important to know that your work is going to receive as much attention and exposure as possible, and recognition in the Best American Series is a fantastic way of doing just that. To answer why Under the Sun's essays have had so much success in placing in the series, I think it comes down to the quality of writing that's found in our issues. I like to think that the Best American Series seeks the same thing we do in choosing essays: pieces that move us, pieces that resonate, and as we state on our submissions page, pieces that demonstrate "excellence."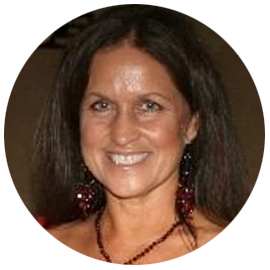 "I like to think that the Best American Series seeks the same thing we do in choosing essays: pieces that move us, pieces that resonate, and as we state on our submissions page, pieces that demonstrate 'excellence.'"
WOW: I have no doubt that each essay's excellence is a product of your amazing editorial process. From a submitter's standpoint, I was impressed by the organization of your contest, the invaluable feedback I received from your readers, and your editing and revision process. Can you share the invisible, behind-the-scenes dynamic of the journal? I imagine you having spirited debates!
Cindy: Thank you! I think of Under the Sun as a boutique experience. Just like with a boutique hotel, you have a smaller product than the larger chains, and can offer guests/submitters a more personal, one-on-one experience. Oh yes, we definitely have our share of spirited debates!
Our editorial process is different in many ways from other journals. Our readers read every submission blind. Our contests are of course read blind, but our readers also read blind during the regular submission period. Our readers are encouraged to "leave the feedback you would want to receive." We're a little different from other journals also in that we have three distinct categories: Accept, Maybe, Decline. There are the essays we accept right away, and then there's the essays we accept with editorial suggestions. The Maybes are the essays the readers either like but feel need work, or the essays that the readers are divided on and need work. We tend to spend the most time on our Maybes. All submissions receive our readers' feedback, and this feedback often offers suggestions for revision. Martha, Nomi, and I will also provide our feedback in the response letters. The responses are anonymous, so the submitter won't know who said what, but we make sure the feedback is positive and constructive, something the writer can take with them and apply, should they choose. We do end up accepting a large percentage of the Maybes that are sent back with revisions. Once an essay is accepted, revisions, if any, complete, the essay goes to Jere for copyediting. Jere is a long-time reader with Under the Sun, and an outstanding copyeditor.
Martha believes that every reader has a voice in choosing pieces for publication, so if there is an essay that a reader wants to champion, they are encouraged to do so. Last reading period the editorial team met monthly via Zoom, and we went through each piece one by one, going over the feedback they've received, as well as our own thoughts. Many of our readers take on more of an editorial role during this process, as they have wonderful ideas on what can make an essay stronger, and they're encouraged to work with the writer of a piece they admire. Many of the larger publications receive close to 5x the submissions that we do, and don't have the time or the staff to work as closely with their contributors as we do and will decline a piece if it's not completely polished. If we like and see promise in a piece, we'll work with you to make it shine.
WOW: I admire the loving care and attention you put into writers' work. My essay is a testament to the power of your editing and revision process. So, what are your reading periods, how often do you publish, and what is your acceptance rate?
Cindy: Our regular reading period runs from September 1st to January 2nd. Our Summer Writing Contest is in its third year and submissions are open during the month of July. We've also offered a contest in the fall that runs for one month—last year the contest ran in October and was for emerging writers only. We publish once a year, in the spring, usually May. Roughly 10-12% of the essays we receive are accepted, which is high in this competitive literary landscape. We also accept quite a few pieces from our contests for publication—last year we accepted five total essays from the Summer Writing Contest, and three essays from the Fall Emerging Writers Contest.
WOW: That's a great acceptance rate! Speaking of your contests, in a few days you'll be opening submissions for your Summer Writing Contest, which offers a first prize of $500! The deadline is July 31st, so that means submissions are only open for one month. How many submissions do you typically receive in your contests, and what are the judges looking for?
Cindy: Yes, and we're so excited to open submissions and start reading! Our contests are still new and growing, and the number of submissions we received in summer 2021 grew from the number of submissions we received during the summer 2020: 41 in 2021, up from around 28 in 2020. We are big believers in giving back to this literary community we belong to, and one of the ways we do that is by inviting the previous year's Summer Writing Contest winner to judge the current Summer Writing Contest. So each contest has a different judge who might be looking for something slightly different as well. This summer we're proud to have Sue William Silverman, whose brilliant, prize-winning, "The Refusenik" is featured in our current issue, judge the contest. When I asked Sue what she is looking for, she responded, "What I most look for is an urgent and engaging voice, a voice that draws me into the essay, that propels me, as reader, from beginning to end."
WOW: Sue is great, and one of our favorite memoirists here at WOW. She wrote a helpful article for us on using voice in memoir and we've organized several blog tours for her books! It seems like not too long ago that memoir and personal essay were the main forms writers used to craft their personal stories. Since then, the creative nonfiction genre has exploded with unique forms—everything from braided and hermit crab to extended metaphor, collage, lyric and more! What forms does Under the Sun prefer to publish, and do you have a favorite you like to read? What is your favorite you like to write, and why?
Cindy: Don't you just love the flexibility and fluidity of creative nonfiction? In the years I've been involved with Under the Sun I've seen personal essays, memoir, more traditional, straightforward essays, but that's shifting. With the growth of the journal, and changing readers, we're seeing more flash, lyric essays, experimental pieces, as well as braided and collage. We welcome submissions in all forms. I love and appreciate attention to craft and am drawn to those pieces that take risks with not only what is being written about, but how it's being written. Some of my favorite essays I like to read are lyric essays, and I love essays with a strong landscape, both literal and figurative, through its language. A strong sense of place, to where the setting becomes a character, is so appealing to me. You accomplished this with the landscape in "Super Bloom," the desert as setting, character, and metaphor. I think a lot of us tend to write what we like to read, and I like to write lyric essays, fragment, "sensory" essays that engage the senses, and since many of my pieces feature different places in California, pieces with a sense of place. Lyrical and fragmented essays can be so much fun to write, and my mind works that way. Fragments of memories, fragments of thoughts. It's like putting all these snapshots on paper, then playing around with the order, and see what you've got!
WOW: That's a great description—putting snapshots on paper then playing with the order. It almost makes it sound easy! Thank you for your comments about "Super Bloom," and I'm also a fan of work with a strong sense of place, and your essays vividly capture California. Your bio mentions you're working on a collection. How long have you been working on it, and what are the connecting themes?
Cindy: I started working on my essay collection during my MFA years, and I graduated from Fresno State in 2016, so it's been quite a while! I'm almost there, revising a couple of pieces and writing a couple of new ones. The connecting themes are desire, discontent, longing, and nostalgia, set against the California landscape in the 1960s, 1970s, 1980s, and beyond.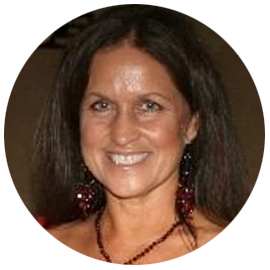 "Some of my favorite essays I like to read are lyric essays, and I love essays with a strong landscape, both literal and figurative, through its language. A strong sense of place, to where the setting becomes a character, is so appealing to me."
WOW: Well, I'll be first in line for a copy! Speaking of themes, Under the Sun is one of the rare journals that offers personal feedback on a rejection, which includes examining theme. I spoke with editor Martha Highers, and she said your journal calls them "Response Letters." I love that! I know how much time goes into responding, but receiving feedback on a rejected piece is gold to a writer. As an editor, what are some common elements that make you decline a piece?
Cindy: For the pieces that we decline, either from the Maybe pile or from the start, there's usually something missing, something tangible or intangible that as readers we just aren't connecting with. We might receive ten pieces that deal with the same subject, say the death of a parent, and are forced to choose just one. Sometimes it's subject matter or voice that's offensive. Sometimes the writing just doesn't shine as strong as other submissions, and sometimes we really like a piece, but with limited space, we reluctantly decline.
WOW: You recently published your tenth online edition, your 26th edition overall, and I loved Martha's editorial letter, which didn't shy away from talking about the war in Ukraine, as well as the war within our own hearts and minds, and the importance of reproductive stories. What were some of your favorite essays from the issue (besides mine!) or what do you think our readers would enjoy?
Cindy: That's tough to answer, as this issue is filled with extraordinary essays, and might just be our strongest issue yet. That said, in addition to yours, there are a few essays that immediately come to mind. Sarah Fawn Montgomery's "Giving Up" is an incredibly exquisite flash dealing with the middle school female experience, and the ways in which girls are taught to shrink. In another female narrative, Sydney Allison Hinton details her experience with body dysmorphia in her haunting, sensory "The Immaculate Illusion." Andrew Bertaina's "My Daughter, My Octopus" beautifully, lovingly depicts parenting, storytelling, and octopuses. Terri Sutton's "Safe at Home is an exceptional, powerful exploration of what it means to be Black in America.
WOW: Oh, those are all great ones! Sarah Fawn Montgomery's use of the collective "we" is so very powerful; Sydney Allison Hinton's piece is an immersive visceral experience, and I loved her last line; Andrew Bertaina's essay spoke to me because My Octopus Teacher is one of my favorite documentaries and I love it when writers use movies to tell their own personal stories; and Terri Sutton's unforgettable essay is a great example of using a fragmented form to tackle the theme of home and what that means to her.
What else is on the horizon for Under the Sun? I read that Best American Essays is now limiting their submissions to seven per online journal, but print journals can submit in their entirety; and I heard talk about a possible print edition?
Cindy: Yes, that's disappointing, as in the past Martha and our previous editors would print out the issue in its entirety to send to Best American Essays. Martha is interested in starting a print edition in addition to our online publication so we can still provide our contributors the opportunity for their essays to be considered. We also nominate for Pushcart Prize and Best of the Net. Martha, Nomi, and I are constantly brainstorming with ideas for the future. We've talked about a website redesign/update, the possibility of a contest to come up with a new logo, podcasts, a Young Writers contest, workshops (both online and in person). Martha would also love for Under the Sun to start a press in addition to the literary journal. We believe the literary community is interactive, and with that in mind, Martha believes "We're just a field of dreams and the directions we grow in will be largely determined by the ideas those who work with us bring to us, so this can morph and change. I do hope to keep us open and free to the world, to partner with English teachers in this country and elsewhere, and to continue to try to connect readers to our writers and to each other."
WOW: Those are wonderful goals, and the field of dreams sounds flexible and fluid, like creative nonfiction! What do you think is important when telling your own stories?
Cindy: I think it's important to follow your emotional truth. That's going to translate off the page and will connect the reader to your writing. It can be hard, but it's okay to be vulnerable on the page. The reader will sense if you're holding anything back, if you need to explore and excavate a little deeper. In workshop we talked a lot about the "what's at stake" question. The answer will elevate a piece of writing from the rest. The reader needs to care, the writer needs to give the reader a reason to care. Writer/Editor Lilly Dancyger advises to ask yourself: "Why am I telling this story, and why am I the best person to tell it?" Once you figure out the why, you can have fun with the how you tell your stories.
WOW: Excellent advice! We interviewed Lilly for this very column, so it's great that you shared a tip from her. Okay, fun final question: What are you obsessed with right now?
Cindy: I love this question! Maybe it's being a southern California native, but every summer I embark on a quest to find the quintessential beach read. I'll start Googling "top beach/summer reads" of the current year in April to start compiling my library requests. And 2022 has been a great year so far for beach reads! Just like I love reading works that have a strong sense of place, I also love watching shows with a strong sense of place and I'm obsessed with beachy TV series like Big Little Lies (Monterey) and The Affair (Montauk), and rewatch them every summer. I became obsessed with Montauk after watching The Affair last year which led to an obsession with New England and Maine, places I've never been. I'll read or watch anything that takes place there, especially if it's drenched in salty air and lobster rolls. Oh! Coke has rebranded Vanilla Coke, and it's fair to say I'm more than a little obsessed. An ideal, obsession-worthy day would consist of sipping on a Vanilla Coke by the pool or on a beach, reading submissions for the Summer Writing Contest, which includes lots of essays from readers of WOW!

There you have it, writers! Let's make Cindy's dream come true. Under the Sun's Summer Writing Contest opens July 1st. Polish your best work and submit by July 31st. And hey, if you don't happen to win, in the spirit of continuous improvement and growth, I guarantee you'll receive feedback on how to make your work better. Many thanks to Cindy Bradley, associate editor with Under the Sun, for stepping away from the beachy breeze to share her wisdom with our readers, and for her dedication to creating excellence in creative nonfiction.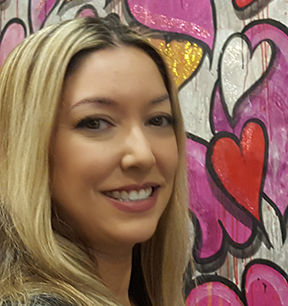 Angela Miyuki Mackintosh is a writer, editor, and illustrator currently living in the Los Padres National Forest, California. A 2020 Pushcart Prize and Best of Net nominee, her literary work has been published in The Nervous Breakdown, X-R-A-Y Literary Magazine, Eastern Iowa Review, Exposition Review, and Under the Sun, among others. She has work forthcoming in Harpur Palate and Permafrost. When she's not writing or editing, she enjoys spending time in the water, whether at the beach, river, or poolside.