his month's journal spotlight has a rotating masthead (an idea I love!) where talented writers take turns sharing editorial responsibilities for each issue of Exposition Review. When I reached out to suggest interviewing two editors who currently share the Editor-in-Chief title, the opportunity arose to bring in a third voice for our interview—and with that, our circle happily added one more chair. Please give a warm welcome to Co-Editors-in-Chief Mellinda Hensley and Annlee Ellingson, along with Lauren Gorski, Comics and Film Editor with Exposition Review. Let's start by taking a look at the journal's mission statement:
Exposition Review is an independent, multi-genre literary journal that publishes narratives by new, emerging, and established writers in fiction, nonfiction, poetry, stage & screen, experimental, visual art, and comics. We like writing that's razor sharp, immediately transporting us with a strong voice and sense of place. We like work that is thoughtful and cathartic, that embraces conflict, and isn't afraid to take risks. We love pieces that blur the boundaries of genre.
Exposition Review publishes one themed issue annually, with submissions open from September 15 to December 31 each year. Great news! They pay $50 for accepted work. Find out what they're looking for from their submissions page. The journal also has calls for submission four times yearly for multi-genre flash competitions. Their "Flash 405" competition awards prizes for fiction, creative nonfiction, poetry, stage & screen, and experimental pieces. More details here.

WOW: Hi Mellinda, Annlee, and Lauren! It's great to chat with not one, not two, but three of you this month, especially because you each bring backgrounds in stage & screen—something that up to this point, this particular column has not discussed.
We normally ask our featured guests about their personal writing pursuits toward the end of our interviews, but I think our readers would love to hear about each of your experiences to kick things off. For instance, is writing for stage & screen as fun as it sounds? Take us with you "on set" and let's get an insider's view on the bright lights of Hollywood or the theater stage!
Mellinda, you wrote in Hollywood for a well-known TV show and are now pursuing a directorial move. Very cool! Tell us more.
Mellinda: Thanks so much! I really loved getting to write for daytime—I made lifelong friends at The Young and the Restless (and met my current writing partner there!). The feature we're both actively working to make is the first one we wrote together and it's truly special to us (fingers crossed!). I've also directed two comedy short films that have done pretty well on the festival circuit, so I'm extremely excited to see Expo putting some more focus on film this year, with Lauren heading up the section.
WOW: And Annlee, you write movie reviews and you're a treasurer for the Los Angeles Film Critics Association. How does your focus on entertainment writing translate to your editorial role with Exposition Review?
Annlee: I have a few irons in the fire: In addition to my work at Expo, I'm a business journalist at my day job. I write a review column that focuses on films by women. I volunteer for WriteGirl and manage that organization's book projects. What all of these activities have in common, I've realized, is a passion for amplifying stories—whether that entails reporting an entrepreneur's activities and aspirations, evaluating a filmmaker's vision (as well as the tale she's put up on the screen), or publishing a writer's words and worlds.
WOW: Lauren, you've had several plays featured on stage. Tell us more about the requirements and magic of compelling playwriting? How did it feel to hear your words delivered by actors?
Lauren: Playwriting is one of the few mediums where you get immediate feedback from an audience; the good, the bad, the laughter, the awkward silences—and as a writer, you get tuned into the emotional journey of your story from the perspective of the audience's imagination. What is most satisfying about working with actors and directors on a show is not only having the words come to life, but also seeing how they can be interpreted in new ways. Using a long pause for humor or the placement of the body in a scene can all change the moment. Similar to poetry, the black space can hold a lot of weight on the page.
WOW: I love this idea of rotating editors for each issue. How did you land on that, and what are the benefits? Can you also talk a bit about how Exposition Review came into being when Southern California Review closed in 2016?
Annlee: Southern California Review (SCR) was published by the Master of Professional Writing (MPW) program at the University of Southern California. When that program ended, the student editors at the time—including Lauren and Mellinda—wanted to keep the journal going and decided to take it independent and online. We maintained SCR's commitment to multiple genres, inspired by the multidisciplinary nature of MPW, and renamed the publication with a writerly nod to Exposition Boulevard, which marks the southern boundary of the USC campus.
The original members of our editorial board, however, recognized the demand of starting and running a literary magazine, especially on volunteer grad students who've since gone on to develop dynamic careers. We therefore designed a system that would ensure sustainability as our circumstances and capacities changed. By rotating Co-Editors-in-Chief every couple of years—including this year, when I will be teaming up with Mellinda while Lauren takes on a new role—we've had five EICs across seven issues. We also open applications for section editor positions for every issue, so there are fresh eyes and voices there.
WOW: I, too, know the demands of volunteer editorial positions through my role with Barren Magazine, so I think your point about sustainability as circumstances change makes sense. External demands on a volunteer editor's time can change quite a bit from issue to issue. I also think it's a great idea to bring in fresh eyes, as you say. OK, let's talk about the comics section. What are you hoping to see in comics that will find a home in your journal?
Lauren: Our previous issues have featured comics with humor and heart, and my favorites use the form to show the reader the world the way the artist sees it or wants it to be. Another thing I love about comics, and this leans into how comics overlap with film, is that the panel of a comic is similar to a camera shot. Everything within that panel is controlled by the artist, and through the order of images and choices of color, the artist creates a cinematic experience in the imagination of the reader. If anything, that's why comics and graphic novels can be the easiest material to adapt for film. Melanie Cook's Lorikeet Lodge from our "Orbit" issue does an excellent job of showing movement through the pacing of the images from panel to panel, and I also love Belle (Bom) Kim's Found and the meta quality of the artist revealing themselves within the piece.
WOW: I see what you mean about the panels being similar to a wide-angle shot or a close-up in film. In Melanie Cook's comic, I love how we see a hand reaching for a handle, before it zooms out to show the full garbage bin and a street scene, as Forrester wheels it to the curb. I also enjoy how she uses a white box to share her internal observations. If it were a film, I imagine her looking into the camera to address the audience, a la Ferris Bueller.
Moving on, one aspect that jumps out to me is your journal's breadth, with not only fiction, CNF, and poetry sections, but also the aforementioned comics section, another section for "experimental narratives," and of course stage & screen which we'll soon get to. Let's discuss experimental narratives first. What is meant by that, and what are you looking for? Should experimental narratives be shorter? Does a recorded submission count? What do you most see in these submissions, and how might a writer differentiate themselves?
Mellinda: For us, our experimental section is truly that--something that transcends genres and explores the digital format that we offer. Any length (within submission guidelines, of course!) and any form—we want it all. Over the years, we've gotten some really spectacular work, from an interactive quiz in our last issue to a choose-your-own-adventure style html piece in our "Act/Break" issue! Every year, we're floored by the creativity of our submitters, and we love to celebrate and embrace the works that don't fit into any established genre.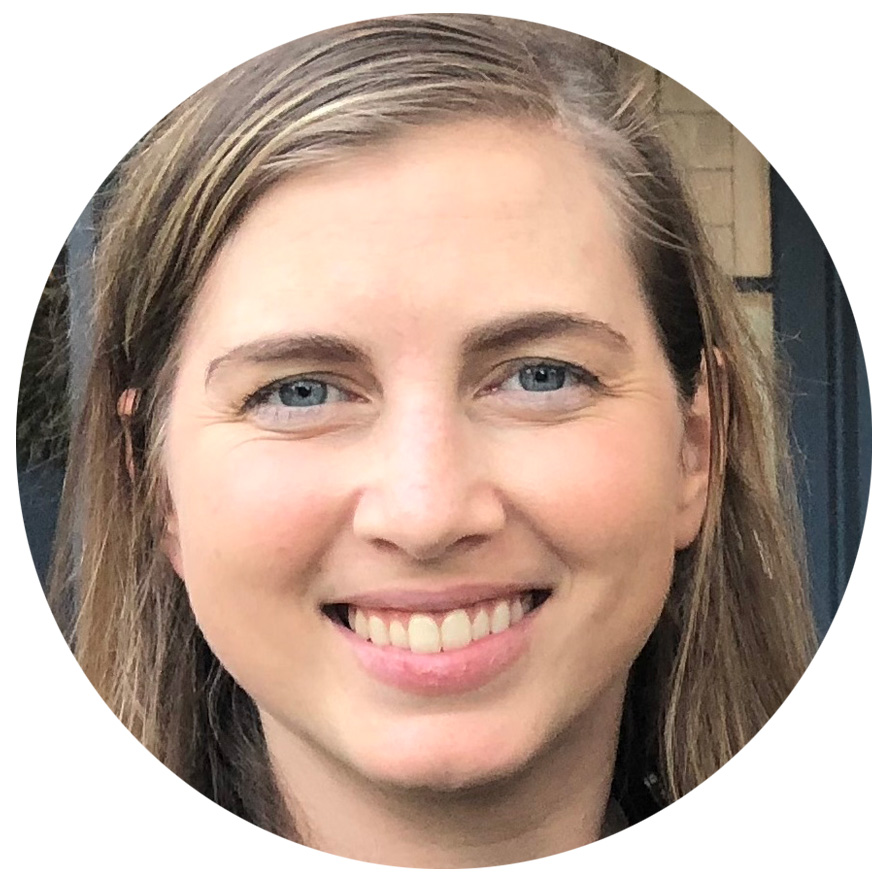 "Playwriting is one of the few mediums where you get immediate feedback from an audience; the good, the bad, the laughter, the awkward silences. What is most satisfying about working with actors and directors is not only having the words come to life, but also seeing how they can be interpreted in new ways." ~ Lauren Gorski
WOW: I love both pieces! So clever and unexpected! Now, compared to your fiction, CNF, or poetry submissions, do you find that you receive more or fewer submissions for stage & screen? Is your review process different for those and if so, how? Having never written a play or film script myself, what do these submissions need in order to be in the running?
Lauren: Our stage & screen submissions have grown year over year, with about the same number of submissions as we have in creative nonfiction. A highlight for a screenwriter or playwright to be published in one of our issues is that we have produced staged readings after publication, and just this summer we collaborated with Our Digital Stories, an artist ensemble producing work created in the digital world, to create completed "Zoom films."
Mellinda: Stage & screen submissions go through the same selection process to make it into the journal. To us, a good screenplay or stage play has characters with clear motivations, frequently ones that are at odds; a tight, quick pace; and a clearly established voice.
WOW: What's Exposition Review's acceptance rate?
Mellinda: This is a real double-edged sword—our acceptance rate is about six percent. On the one hand, this means competition is fierce, but on the other we don't want that rate to discourage others from sending in their stuff. We get a lot of good work, but we also pride ourselves on publishing new and emerging writers—some of whom we've offered edits to before publication. So take a chance, aim for an interpretation of our theme that feels fresh, and submit fearlessly!
WOW: What about your turnaround? How long can submitters expect to wait?
Mellinda: So, anyone who submits before November 1 will receive free, personalized feedback (something not a lot of journals offer). When it comes to notification time, we attempt to get to those who are rejected as soon as possible to encourage resubmission to us or to another journal (we want you to find a home for your piece, even if it's not us!). And those who make it to our later, in-consideration rounds will be notified around February. Though that sounds like a long time, consider that last year we received more than 450 pieces, all of which had to go through our reading process.
Lauren: I would also add, we have a large team of readers and often a piece gets read by three or four people before a decision is made to make it a finalist in consideration. If a submitter gets news that their piece has been accepted elsewhere, let us know as soon as you can. It helps us prioritize, but also lets us celebrate with you as well.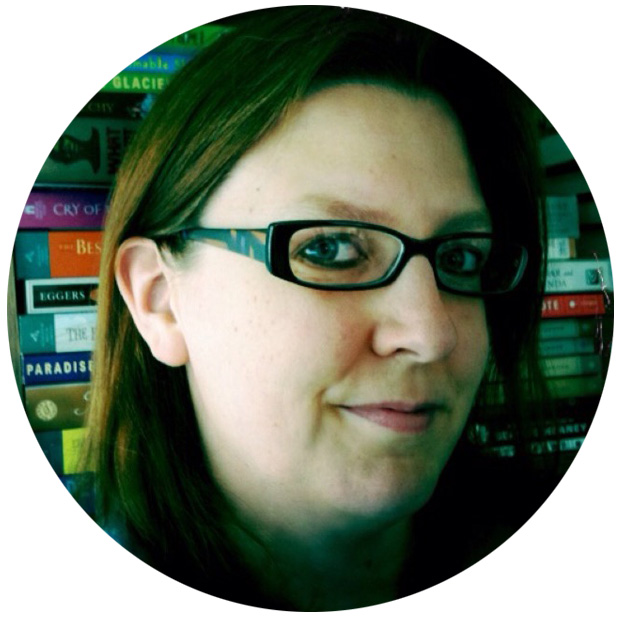 "We've developed several metaphors for Expo over the years, but my current favorite is a garden: The main crop is our annual issue, but there are several additional plots—the Flash 405 contest, the podcast, our events and workshops—where our editors can plant seeds, nurture them, and reap the harvest." ~ Annlee Ellingson
WOW: Let's talk about your Flash 405 contests. Readers, you can see past award themes and winners from Exposition Review's blog.
You put out calls for submission four times in a year, during the journal's off season from January through August. I'm sure it varies, but on average how many contest submissions do you receive for each period? What do the odds look like for writers? And, are you strict on word count—405 words, and not a letter more? Wowza, that's tight writing!
Mellinda: It definitely varies with the time of the year and the theme, but we always encourage people to submit—since the submission fees are used to award our winners, the more submissions a contest gets, the higher the prize amount gets. The odds are just as varied—it depends on our judges (some of whom are guest judges from other journals we love) and the number of submitters. And yup, 405 words for fiction and nonfiction, five lines for poetry, and four pages for stage & screen—not a letter more!
Lauren: Don't list a poem as experimental just to bump up your word count! We'll catch that. For Flash 405, you can also submit multiple submissions, so that helps the odds. On average, we receive about 100 submissions per contest, with variance if the theme resonates with writers. Submitters had a lot of ideas for Expo Editor Brianna J.L. Smyk's "Flash 405 contests" contest, for example.
Annlee: At the end of our Flash 405 season, we also pull all of our winners and honorable mentions into an annual issue that gets its own beautiful cover. You can check out our 2020 issue here. And earlier this year, we published our first print product, a collection of past Flash 405 poetry and nonfiction works curated by our intern Leo Smith called Rearview. Check it out—it was a really special project that launched a whole new "Composition" division at Expo!
WOW: I love that cover from your 2020 issue! And how cool that your intern Leo curated the "Rearview" chapbook. I bet that was a wonderful experience for them! You've already shared some great examples so far, but are there any other pieces that stand out for you that you'd like to share?
Mellinda: I will always love Starling from our "Act/Break" issue. It pushed the boundaries in ways we'd never seen before. The author, Kevin M. Flanagan, actually messaged us directly, wondering how to submit his piece because Submittable wouldn't accept the file. I'm so glad we ended up finding a way to take it, put it on our site, and make it accessible to readers. Another I return to again and again is DIANE VS. DIANE VS. DIANE from our "Wonder" issue. I love some good humor, and this delightful absurd romp from Matt DeNoto was exactly what I wanted from a stage & screen piece.
Annlee: My all-time favorite Expo piece is referred to, affectionately, as "the shit story." Merda di Scrittrice—or "Writer's Shit"—was published in Vol. II: "Surface" and served as a benchmark when I became nonfiction editor on Vol. III. Melanie Kachadoorian's memoir about her father is cut through with an examination of shit—via etymology, science, economics, archeology, culture, even art. Why Kachadoorian juxtaposes intimate reflections about her dad with shit—well, I'll let you read the piece and come to your own conclusions.
Lauren: Après le Blob by Mark Stein from Vol. III: "Orbit." When new readers ask what's a good piece to understand how Exposition Review is a home for hybrid genres, I always point to that piece.
WOW: Those are all wonderful examples! I'm biased of course, but one of my favorites is from WOW's founder and executive editor, Angela. One-sentence pieces are hard to pull off but she does it beautifully, moving readers through an unlucky spring night in Hollywood with breathless urgency. And I love her spin on the reading, so I can see why Angela's Girls Like Us made the cut for your experimental section. Readers, be sure to listen to Angela read her piece for the journal's podcast from the link at the bottom of her essay!
Lauren: Angela also created the images for that piece! Definitely one of my favorites.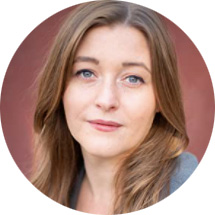 "Anyone who submits before November 1 will receive free, personalized feedback (something not a lot of journals offer). We also pride ourselves on publishing new and emerging writers. So take a chance, aim for an interpretation of our theme that feels fresh, and submit fearlessly!" ~ Mellinda Hensley
WOW: Speaking of your podcast, Transposition, how do you choose which written pieces are featured?
Mellinda: We started the podcast when our "Act/Break" launch got bumped online (like much of everything did in 2020). Fellow board member, editor, and rockstar Laura Rensing took the reins and recorded some of our authors reading their pieces. She started adding a brief conversation about the pieces, then invited editors into the conversation. Months later, Transposition has snowballed into something truly wonderful, thanks to Laura, our contributors, and our intern-turned-associate-producer Mitchell Evenson.
Lauren: Laura and Mitchell lead the charge in selecting pieces, but generally we try to represent different genres with each episode in a season. We aren't afraid to go through the backlog to rediscover pieces we loved and published years ago.
WOW: Can each of you tell our readers about your first publication? The thrill of it. Where was it published? We'd love to read it, so please include a link if you have it!
Mellinda: Before I got into screenwriting, I was a fiction writer through and through. My first publication was when I won a short story contest at my alma mater, The University of Evansville. It was a piece called "Ribbon" about an old woman's struggle for independence and meaning when her daughter takes away the keys to her car. Unfortunately, it only exists in print—but I still have an electronic copy buried in my laptop somewhere!
Annlee: I'm a journalist and film critic first, a fiction writer second, and yet ironically my very first publication was a poem in South Dakota Magazine. It was called "Spring Playtime" and described our horses frolicking in the pasture. I was ten. This was pre-internet, but here's a picture of the hard copy.
Lauren: I had a short story published in my high school's literary journal called "Grave," about a man who attends the funeral of someone he killed with his car. The journal was called The Pantheon, and it was only in print passed out in the hallways over one or two days. My first, and more official, publication was a similarly dark story called Larzipan that you can find in Underground Voices. They had an artist create an illustration for it, which was cool!
WOW: I loved seeing ten-year-old Annlee's poem! Talk about getting an early start on the writing life! OK, we'll end with a fun question. If Exposition Review had a mascot, what would it be and why?
Annlee: We've developed several metaphors for Expo over the years, but my current favorite is a garden: The main crop is our annual issue, but there are several additional plots—the Flash 405 contest, the podcast, our events and workshops—where our editors can plant seeds, nurture them, and reap the harvest. So if Expo had a mascot, it'd be a gardener, I suppose—but like a hip, tech-savvy, community-minded one.
Mellinda: To add to Annlee's list of metaphors, we also like to compare Expo to a plate. We're not here to be fancy or draw attention to ourselves, but rather the food on it. The pieces, the voices, in our issues—that's the good stuff. In light of that, I think a chef would be a pretty good mascot. Someone who curates the menu, looks for the best ingredients, and then just lets them shine.
Lauren: Probably a dog. A lot of us like dogs.

My thanks to Mellinda Hensley and Annlee Ellingson, Co-Editors-in-Chief for Exposition Review, along with Lauren Gorski, Comics and Film Editor, for chatting with me. Submissions just opened on September 15 for Exposition Review's annual themed issue and will be open through December 31, so don't delay in sending them your work! The journal's final Flash 405 contest ended in early September, but will reopen in February. Dust off your best flash and make a New Year's resolution to submit it to their contest!
Until next time.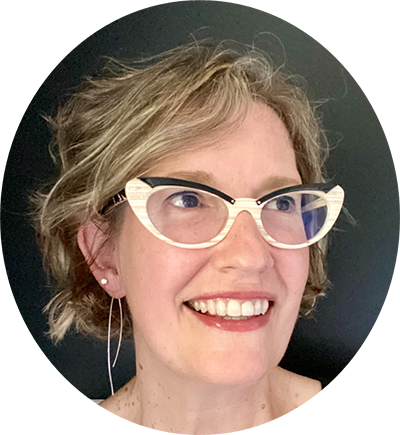 Ann Kathryn Kelly writes from New Hampshire's Seacoast region. She's an editor with Barren Magazine, a columnist with WOW! Women on Writing, and she works in the technology sector. Ann leads writing workshops for a nonprofit that offers therapeutic arts programming to people living with brain injury. Her essays have appeared in a number of literary journals. https://annkkelly.com/.