his month we're delighted to interview my friend and editor Elinor Hills at Healthline Media, the #1 health information property in the U.S. (according to Comscore U.S. Media Metrix/Multi-platform, Key Measures 2020). Elinor works on the Bezzy Brand, Healthline's new multimedia site dedicated to people living with a chronic condition. Not only is this new site a wonderful way to build your platform and meet terrific editors like Elinor, it's a paying market!
Elinor grew up in Brooklyn, NY and now lives just over the bridge in Tribeca. In college, she studied art and anthropology and then went on to do a Master of Science in medical anthropology. Her research focused on the intersection of emotional well-being and physical health and she feels so lucky to be able to apply that research every day at work. Outside of work, she enjoys running, checking out new restaurants in the city, and playing guitar. One fun fact about Elinor is that when she was in 5th grade, she memorized over 500 digits of pi for a contest at school. And she even won a pie!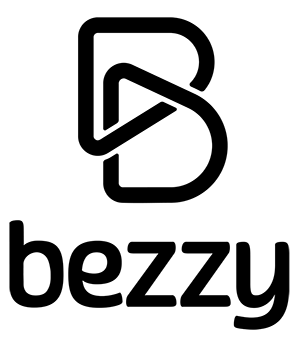 WOW: Elinor, thank you so much for taking the time to be with us today. I'm curious about something. When did you first know that you wanted to make a career in the wonderful world of words? Many editors start out as writers. Was this the case for you?
Elinor: Not exactly! My background is more in the health research side, so my path to this role was a bit different. I was drawn to Healthline, and particularly to working on Bezzy, because I am passionate about the social and emotional impacts of living with a chronic health condition. My research in graduate school focused on how individuals living with chronic conditions turn to social media platforms as a place to share their stories.
That being said, I did grow up surrounded by books and storytelling. My mom is a children's book publisher, and my dad writes and illustrates children's books. I had an appreciation for writing and storytelling from a young age. I think that personal stories have such an essential role in conversations about health, well-being, and medicine.
WOW: Right on. As someone who's lived with multiple sclerosis for more than twenty years now, I love the dynamic new space on Healthline's Bezzy MS for people who share my disease. I've not only found a new community, I've learned valuable information that's helped me. Tell us a little bit about the history of Bezzy and your audience(s).
Elinor: I am so glad to hear you have found value in Bezzy MS!
For those who don't know, Bezzy is a new chronic condition brand focused on cultivating safe and supportive communities for people navigating chronic health conditions.
Bezzy started as a set of apps to help people navigate living with chronic health conditions. The first community we launched was actually "MS Buddy" which provided 1:1 messaging for people living with multiple sclerosis.
MS Buddy expanded to include discussion groups and a feed of helpful articles. Soon, we launched several other Healthline communities.
As we listened to our members' needs, we realized we had the opportunity to do so much more. We decided to create a new, multiplatform experience that would better serve the needs of our users. We launched Bezzy in January 2022 and now we have 9 Bezzy communities: Bezzy MS, Bezzy Migraine, Bezzy PsA, Bezzy RA, Bezzy IBD, Bezzy T2D, Bezzy Breast Cancer, Bezzy Psoriasis, and Bezzy Depression.
WOW: That's incredible. Bezzy is exploding! Who is the ideal writer for Heathline and Bezzy?
Elinor: One great thing about Bezzy is we get to work with a whole new population of writers! Healthline generally works with people who have experience in health and medical writing. At Bezzy we mostly work with people who are living with chronic health conditions. Currently we look for writers who have experience with one of the 8 conditions we have communities for: multiple sclerosis, migraine, psoriatic arthritis, rheumatoid arthritis, inflammatory bowel disease, type 2 diabetes, breast cancer, psoriasis, and depression.
While many of our writers have professional writing experience, one thing I love about Bezzy is that we also work with people who don't have any writing experience at all. We aim to highlight a wide range of personal stories and sometimes this means I get to work closely helping guide new writers to publish their first articles.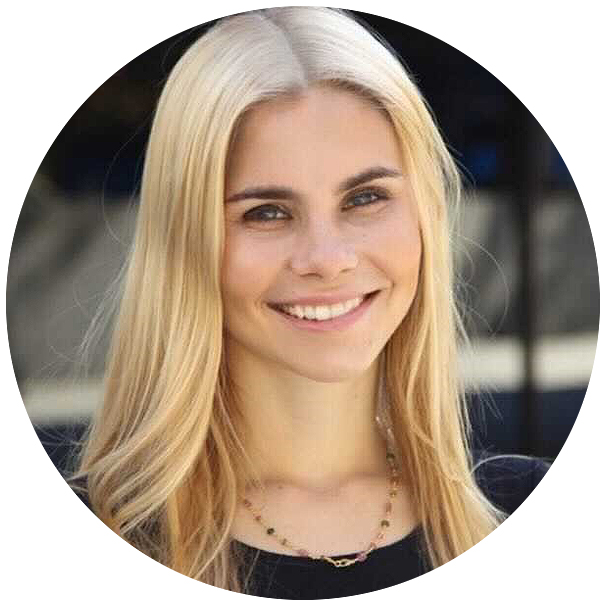 "We aim to highlight a wide range of personal stories and sometimes this means I get to work closely helping guide new writers to publish their first articles."
WOW: That is so exciting! I know you must get hundreds of pitches each week! Can you tell us the difference between a good pitch and one that you would pass on?
Elinor: This is a great question. For Bezzy, most of our articles are written by and for people living with the chronic conditions. We highlight personal narratives and firsthand advice. One thing I look for in pitches is specificity. Sometimes I get pitches from writers who are clearly so versatile and could write about any health topic. While this is awesome, I am always excited to receive a pitch that truly highlights the writer's unique perspective and is a story only they could tell. The first article you pitched to me was a great example of this. Your story was about how moving to the country and growing your own food has impacted your experience living with MS. Right away, your pitch caught my attention and I wanted to read more!
WOW: And I am so grateful that you picked out from my query from the bunch. Each piece that I wrote for you has been substantially improved through your wise and thoughtful editing.
In terms of the pitch, I've found that many editors appreciate when writers propose a tentative headline for their piece, even when the article is still in the early stages. Is this the case for you?
Elinor:
Yes! I love when writers pitch a headline for their piece. Titles are HARD and it can be so helpful to get a writer's insight.
WOW: Many of the writers in the WOW community enjoy writing personal essays. It's terrific that this style of writing has a home on Bezzy. What else do you publish on Healthline, and are writers' guidelines available?
Elinor: Healthline features a wide range of other types of writing including health news, tip-based listicles, medication overviews, and so much more. Healthline's editorial guidelines can be found here. Internally, we also have a comprehensive style guide that we sometimes share with writers depending on their assignment.
WOW: Can you give us a few examples of favorite pieces that you've edited?
Elinor: It is so hard to pick. I'm lucky to work on so many pieces I genuinely love. Here are a couple that I've worked on recently that come to mind. This piece, about gluten and psoriasis is written by Laura Krebs-Holm, a dietitian who lives with psoriasis and psoriatic arthritis. She has written quite a few pieces in the past that really resonated with our readers, so we decided to launch an ongoing column where she can answer our community members' questions. I also loved working on this piece about seven things writer, Amy Mowbry, wishes other people would stop saying about migraine. Not only does this piece break down common misconceptions about migraine it also offers suggestions for what people can say instead if they have questions about migraine.
WOW: Both of these sound wonderful. I will definitely check them out. Now let's turn to something else that I always like to know. Is there a better time of day to pitch you? And are weekends typically a no-no?
Elinor: I'm generally agnostic about the time of day and am not opposed to pitches on weekends – I likely won't respond until Monday though! We generally plan our content on a month-to-month basis. Because of that, I'm often actively seeking out pitches in the last week or so each month. I do make sure to look at each and every pitch, regardless of when it comes in.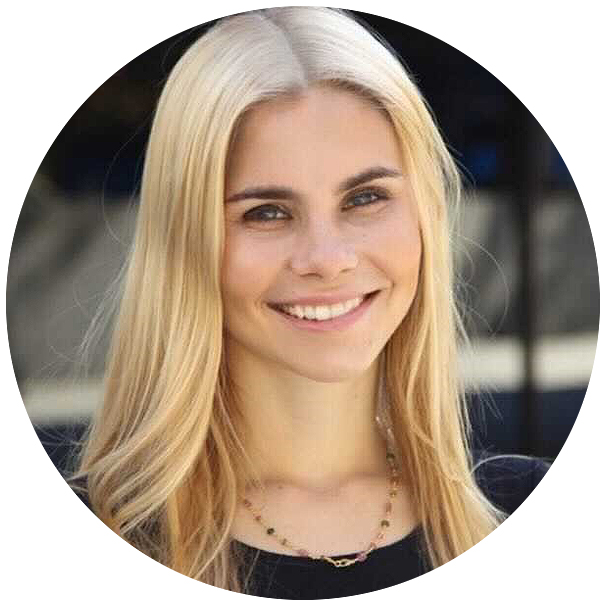 "One thing I look for in pitches is specificity. ... I am always excited to receive a pitch that truly highlights the writer's unique perspective and is a story only they could tell."
WOW: I'm fascinated by the creative ways that editors and writers start their day—whether through meditation or lots of coffee! For me, it's cranberry-pomegranate juice. What gets you going in the morning?
Elinor: I'm very much not a morning person so I am probably not the one to give advice here, unfortunately! Coffee is a must-have though. I'm trying to get better at drinking a big glass of water first thing in the morning too.
WOW: You're so right. I need to drink more water too! What's new for Healthline Media? Are there changes coming up in the future that we should look for?
Elinor: There are always so many exciting projects in the works for both Healthline and Bezzy. The best way to stay up-to-date is following us on social @healthline and @bezzycommunity. On the Bezzy side we also just launched two new communities, Bezzy Psoriasis and Bezzy Depression.
WOW: And what's new for you? Are you working on any interesting personal projects you can tell us about?
Elinor: Not exactly a "project," but I'm just about to kick off training for the NYC Marathon in November! Other than that, I am always working on photography projects, you can check out my work at www.elinorhills.com.
WOW: Elinor, again, thank you so much for being with us today. We at WOW are so appreciative and we wish you all the best in training for the marathon and your photography as well.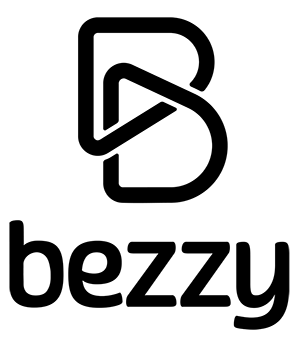 HOW TO PITCH HEALTHLINE: Interested in writing for Healthline or Bezzy? First and foremost, be sure to check out any of the essays and articles mentioned in this interview to get a sense of the style Elinor is seeking. When you're ready, you can pitch her directly through email at ehills@healthline.com.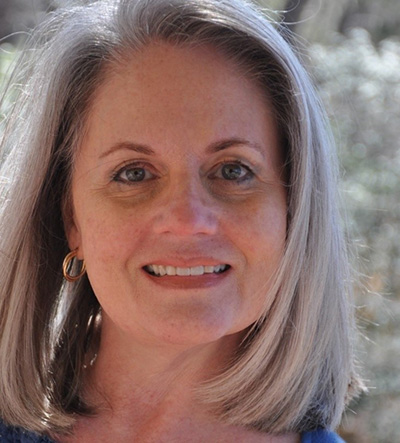 Ashley Memory lives in southwestern Randolph County, North Carolina, surrounded by the mystical Uwharrie Mountains. She's written five essays for Bezzy, and her most recent, M.S. Can't Stop Me from Gardening, was just published. Her essay, My 'Haunted' Lamp, debuts shortly on PenDust Radio, a project of Rivercliff Books & Media. She has also written for Poets & Writers, NBC THINK, Wired, and Carve, and her first poetry collection, Waiting for the Wood Thrush, was published by Finishing Line Press in 2019. She is currently working on a memoir about finding love and happiness while living with a chronic illness.