his month we're bringing you an exciting angle that looks at how one journal handles contests and ... wait for it! ... reprints! Reprints in the literary journal world are as almost as rare as unicorns, so you'll want to hear what our next guest has to say. Please give a warm welcome to Marissa Glover, senior editor with The Lascaux Review, a wonderful journal with an interesting name. The journal is kind enough to help us get our tongues around it, with the following phonetical rhyme on their website clearing things up.
How to pronounce Lascaux:
Escargot
In a row
Moving slow
And away we go ... into our interview!

WOW: Hi, Marissa! Thanks for joining us. The Lascaux Review includes lovely photos of oil paintings and watercolors with selections of fiction, poetry, and creative nonfiction. I appreciate the old-world feeling this brings to the reading experience. Readers, you can find more about their submissions guidelines here. So, Marissa, how long have you been a senior editor?
Marissa: Thank you so much for your interest in The Lascaux Review and for taking the time to interview me. I'm delighted.
I discovered TLR when it was the featured magazine on Duotrope (my favorite writer's tool) and fell in love with the journal. The art, the writing, the aesthetic—all of it. I met the editor-in-chief, Stephen Parrish (a writer himself), at an AWP conference when I went to their booth to thank the team for publishing my work. TLR published my poem, Some Things Are Decided Before You Are Born, in 2018 and later nominated it for a Pushcart Prize. Awhile after that Steve asked me to join the team as a reader, and I jumped at the chance. I served in that capacity for a while and was eventually asked to be a senior editor. I still don't think I deserve the title, but I'm very grateful to be on such a generous team of folks who do good work and truly care about writers. My experiences with TLR and the masthead have made me a better writer and a better person.
WOW: Oh, your poem is lovely and bittersweet. I especially love this line: "The thing that kills a man is watching his star slowly drop from the sky." There's a world of truth and pain in that sentence. Tell us, what do you most love about your role with TLR?
Marissa: Thank you for your kind words! I love getting to read such fine pieces and discover new writers, even if they are just new to me. I love being able to publish folks and reward them for their hard work and excellent writing. I often feel both nervous and honored that people trust their creations and artistry to me. I read general submissions, I judge for contests, I consult on items and ideas, and I offer edits for publications. I don't take any of these responsibilities lightly. But what I love most is probably the encouragement I've received from Steve, as well as the kindness the other editors (especially Wendy Russ and Camille Griep) have shown to me. I wouldn't be where I am without them. In fact, I'm indebted to Steve for this very interview—he taught me everything I know about TLR.
WOW: OK, turning to reprints. Writers and poets put so much effort into their work, and reprints are a wonderful way to breathe new life into these pieces and introduce the work to audiences who may not have seen something the first time around. One of the first questions we're eager to discuss is, in your opinion why do you think so many journals are adamantly not open to reprints?
Marissa: Most journals want to be first to publish. I'm not sure where this originates, but it appears to be industry zeitgeist; almost all submission guidelines insist the work not have appeared anywhere before, and some go so far as to exclude personal blogs as well. I guess I can understand wanting to be first, especially in a culture based on competition, but does it really matter? Maybe ... when it comes to contests or awards, or when magazines are trying to go viral with unique content. It probably helps the financial bottom line. But there's not much reader overlap from journal to journal, and even if you run into the same piece twice, we think that's awesome. Awesome for you as a reader, to revisit the work, to go deeper with it—and awesome for the writer to have their work read again. We believe a great story, essay, or poem deserves as much visibility as it can get.
WOW: I love this paranoid FAQ your journal shares. It's funny, but there's also an uncomfortable truth to it on the angst writers and poets feel around the whole waiting game, as well as the sensitivity around reprints. I wish more journals were this laid-back, to be honest! Because TLR stands apart in this way, can you tell us more about why the journal made this decision?
Marissa: Most of our staff are writers who have the same ambitions and endure the same frustrations as those submitting work to us. So, we try to follow the Golden Rule and provide the experience we'd like to have when we're submitting. No submission fee. Payment upon acceptance. Simultaneous submissions okay. Reprints welcome. Prompt response. Feedback, on request. Respectful treatment. Author has final say over content. Author retains all rights to her work, at all times.
Writers endure enough stress as it is; everyone does. It's a stressful world! We figured a laid-back approach would be a nice change in the literary world. Besides, journals don't really compete with one another, any more than writers do. They compete with movies, video games, and the myriad distractions of the internet. Journals can get lost among books, and are read mainly by writers seeking places to publish their work. At TLR, we often recommend other markets and selectively alert contributors to open contests, calls for submission, and other opportunities. We're all in this together.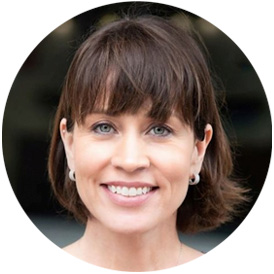 [Regarding reprints]: "I guess I can understand wanting to be first, especially in a culture based on competition, but does it really matter? We believe a great story, essay, or poem deserves as much visibility as it can get."
WOW: That's a refreshing and welcomed point of view. So, what should writers and poets keep in mind, if they're considering submitting a reprint to TLR? Is there a suggested time period that is considered good taste? Is six months too soon, and two years too late? Does a particular type of writing or word count stand a better chance at being accepted?
Marissa: It's funny you should ask, because we get reprint requests from writers whose submissions haven't yet appeared in another journal. On the other hand, we've waited as long as a year for such first appearances to occur. But no, we don't evaluate previously published submissions any differently than unpublished or even exclusive submissions, and there's no statute of limitations. If we love it, we buy it.
WOW: OK, now to the topic of contests! Some people love 'em (me), some people ignore 'em. The contests page for TLR mentions four: poetry, flash fiction, short fiction, and creative nonfiction, with a fee of $15 for each. Approximately how many writers or poets enter these, on average? How often is each offered? I know it's hard to pin down response times, especially when the number of entrants fluctuates, but how long (ballpark) does it take for the staff and judges to get through entries for any given contest?
Marissa: We run each contest once a year, during each of the four seasons. We currently receive 600 or more submissions per contest, although that number continues to rise, year to year. Incidentally, it's easier to get published as a contest finalist than via general submissions, where we receive over 5,000 submissions annually. Our goal is to finish judging a contest within three months of its closing date. As for regular submissions, we aim to respond within 30 days. In both cases, we usually make our goal.
WOW: The cash prizes—$1,000 to a winner in each of the four contests, along with a bronze medallion—is very nice! Do you rotate in new guest judges for each cycle?
Marissa: There's no rule. A typical group of judges will consist of the journal leadership, along with at least one additional staff member and sometimes an outsider not on the masthead. We've had as many as seven people arm wrestling (not literally) over their favorites. The final decisions are made during group Skype calls and are democratic, so even the editor-in-chief doesn't always get what he wants. The result is diversity of content and style. And by the way, those bronze medallions are even more impressive in person. Trust me, you want one.
WOW: I sure do! I've already tried your CNF contest once, and I'll be back! OK, what types of writing techniques or approach stands out for you in a fiction or nonfiction contest and makes a submission a clear contender? How about for poetry? Do you read and judge across all four contests?
Marissa: I don't read for every contest and I don't read every general submission. In addition to my role at TLR, I also volunteer with Orange Blossom Review, so I have to carefully balance my responsibilities. For TLR, I read and judge as necessary, happily completing every assignment I'm given. But regardless of the assignment or genre of writing, "clear contenders" all have the same thing in common: they make me want to keep reading. They grab me early and don't let go. They say something new, even if the topic is familiar or as old as dirt. They stay with me after I've read them. Days after. Weeks.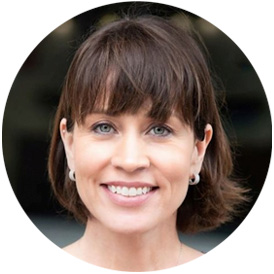 "We currently receive 600 or more submissions per contest, although that number continues to rise, year to year. Incidentally, it's easier to get published as a contest finalist than via general submissions, where we receive over 5,000 submissions annually."
WOW: I saw where contest winners and runners-up are published both online and in print, which leads to my next question. With so many journals having an online-only footprint these days, what do you think of print journals, personally? Is there still a certain prestige to them, in your opinion, or do you agree with many people that online is more accessible both as a writer or poet, and as a reader?
Marissa: Online content is clearly more accessible: potentially, everyone on the planet with internet access can read it. But writers still tend to favor seeing their work in print, probably because the digital era is still in its infancy. It also feels nice to have a book in your hands. So, in keeping with our already mentioned Golden Rule philosophy, we do both. The print editions are reincarnations of previous prize anthologies. We don't do print editions to make money. In fact, we give most of them away, both print and digital editions. We provide downloads of our publications to contest entrants and to submitters who make a tip jar donation. It's great to hold a print edition in your hand, but it's also great to share a link to your publication with your family and friends—so, why not do both?
WOW: Outside of contests, I saw where TLR accepts regular submissions year round through Submittable, and there's no fee. Do you have a maximum word count for fiction and CNF? Does the journal pay for accepted pieces?
Marissa: No fee, and we pay a minimum of $100 for everything we publish. There's no word count limit—we'll even serialize a novel, if the right one comes along—but here's a dose of reality: a few short decades ago a story was long if it exceeded 8,000 words. That number is closer to 3,000 today. Remember the zeitgeist I mentioned earlier? Attention spans are decreasing, Twitter rules social media, and a piece over 5,000 words is going to have to grab us from the first word to the last. Likewise, for "epic" poetry. But, it happens. In TLR Issue 7, which published in December 2020, we included an 8,400-word story.
WOW: What's the journal's acceptance rate (approximate is fine), and how often do you publish? What's the turnaround for regular subs?
Marissa: If you don't get a response to a regular sub within 30 days, it's because someone has COVID. I'm not kidding; it happened. Work is published in the online edition on a rolling basis. We've published pieces two days in a row, and we've waited as long as three months between publications. It all depends on the submissions. The print edition appears once a year, and it includes everything that appeared online during the previous year. The acceptance rate is about a half of a percent for contest submissions and about a quarter of a percent for regular submissions. That sounds scarier than it is because submitting is free, simultaneous submissions are welcome, you'll hear back relatively quickly, and we love you even if we don't publish you.
WOW: I know our readers will appreciate TLR's relatively quick response, and we all love free subs! Can you share with us some of your favorite pieces published in TLR?
Marissa: There are many. I'll start with two that were recent reprints, since reprints are a focus of this interview: Nevermore, a poem by Katie Manning, and Elegy for a Living Mother, a poem by Renee Agatep.
Other staff favorites include Heaven, a CNF piece by Mike O'Mary. We love Sunday, a CNF piece by Lee Martin, as well as Give Me Your Wife, a poem by Tony Hoagland. Then there's This Isn't Silverlake Anymore, a poem by Neil McCarthy, and The Spoken World, a CNF piece by Brett Garcia Rose. Finally, we really enjoyed The Burning Girl, a story by Davin Malasarn, and Günther's Tree, a poem by Lois P. Jones—the first poem we ever accepted.
WOW: Oh, those first two poems! Katie Manning packs a punch in so few words! And Renee Agatep's third stanza—ooof, right in the gut. Her final stanza: heartbreaking. OK, turning the tables from the journal to you personally. Describe a day in the life at Marissa's writing desk. Put us in scene. What's your routine, and what are you currently working on?
Marissa: Well, nothing feels routine right now. Like most people at this time, I struggle to identify or define "normal." When it comes to the stuff I'm required to do, I do it the best or only way I know how based on whatever is happening at the moment. Currently, I'm working my full-time paying job, as teaching faculty at Saint Leo University, and my full-time non-paying job as partner, parent, and manager of the home. When these demands are complete enough to turn my attention elsewhere, I'm busy writing, editing, sending, reading, publishing. Before entering academia, I worked as a professional editor and writer for 15 years. Even now, I continue doing freelance work for clients. Interested folks can learn more about what I do at my website.
WOW: Tell us about your first publication. The thrill of it. Where was it published? We'd love to read it, so share a link if you have it!
Marissa: My first poetry publication, The Happy Hour of Assault, was in a journal called Rat's Ass Review. At the time, I didn't know much about literary journals or the publishing process, but the name of the magazine cracked me up so I decided to give it a go. Editor-in-chief Roderick Bates was very kind to me and my work, patiently answering several of my novice questions. I don't have an MFA, and most of what I know now has been through self-directed research or trial and (embarrassing) error, as well as through generous education from folks like Steve Parrish and other editors and writers. I remain thankful to RAR and Mr. Bates for publishing me and making me feel like this was something I could do.
WOW: LOL, I love the irreverence in that journal's name! And so, besides your editorial duties with TLR, what are some other creative projects you're pursuing? What does downtime look like for you?
Marissa: Downtime—what's that? Do women and mothers and workers and writers and ... have downtime? Seriously, though, my full-length poetry collection, Let Go of the Hands You Hold, published by Mercer University Press on April 1, 2021. I'm so grateful to my publisher, Marc Jolley, and his incredible team. You can find more about the collection here.
Also, I very recently completed my next poetry manuscript and hope to have details on its publication soon. Oh, wait! We just adopted a puppy. That's my creative project right now. Wish me luck!
WOW: A final question: Longhand or typing?
Marissa: Typing, always. Unless I'm in the car driving, in which case I use my voice recorder on my phone. Or I'm sleeping, in which case I wake up and furiously scribble in the journal on the nightstand. Or I'm in the shower, in which case I lose most of the thoughts that came to me—and they're always my best ones!
Thank you again for this opportunity. I wish you and your readers well.

My thanks to Marissa Glover, Senior Editor with The Lascaux Review, for chatting with me. Is 2021 the year you try a contest? Do you have a treasured reprint in your computer's folder that you think might like to take another stroll in the world? Consider submitting it to them!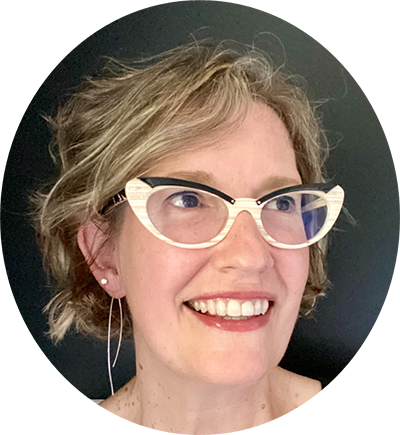 Ann Kathryn Kelly writes from New Hampshire's Seacoast region. She's an editor with Barren Magazine, a columnist with WOW! Women on Writing, and she works in the technology sector. Ann leads writing workshops for a nonprofit that offers therapeutic arts programming to people living with brain injury. Her essays have appeared in a number of literary journals. https://annkkelly.com/.