mily Everett is a writer and the managing editor of The Common, so she knows a thing or two about craft. Founded in 2011, The Common is an award-winning print and digital literary journal published biannually, in the fall and spring. Emily's short story "Solitária" appeared in the Jan/Feb 2020 issue of The Kenyon Review, where it was selected as a runner-up for the 2019 Short Fiction Contest. Other short fiction appears in Electric Literature, Tin House, Mississippi Review, and other publications. Her work has been selected for Best Small Fictions 2020 and supported by the Vermont Studio Center. She recently completed a novel set on a family farm in Iowa during World War II, when German POWs were brought in to work alongside farmers to mitigate wartime labor shortages. Find her online at emily-everett.com or on Twitter at @public_emily. The Common can be found at thecommononline.org, or followed on Twitter at @commonmag.
WOW: Emily, it's a pleasure having you join us for our markets newsletter. With your experience as both a writer and managing editor, you have a wealth of experience and insight to share. First, what does a managing editor of a literary journal do?
Emily: Managing editor is a role that differs from magazine to magazine. At The Common, it means I have a hand in most things we do. Twice a year, we put out our print magazine, which is a months-long process that I shepherd from copyeditor to designer to printer. On the editorial side, I'm proofing, working with authors and editors to make sure the final is beautiful and error-free. For the logistical side, I'm arranging author payments, compiling the mailing list, adding the issue to our web store, and working with our interns to arrange marketing.
Beyond the print magazine, we publish three to four new pieces a week on our website, and I facilitate those with authors and section editors and with our interns who publish them, and promote via social media and our weekly newsletters. And I do a million other things—reading fiction submissions, revising pieces with authors, managing Submittable, our volunteer reading team, and running meetings. We have a team of five to six paid interns, and keeping track of assignments and workloads is its own job!
WOW: It sounds like there's never a dull moment, but that you also love what you do. Tell us about The Common and what makes it unique.
Emily: The Common publishes stories, essays, poems, and art with a modern sense of place. The magazine was founded by our editor-in-chief, Jennifer Acker, and inspired by the traditional role of the town common, a public gathering place for the display and exchange of ideas. We love work that transports the reader to a real or imagined place, where setting factors into every facet of the piece. We publish global work, so a story about a small, claustrophobic hometown might sit right next to an essay about the Thai-Burmese border. We accept prose up to 10,000 words and up to five poems in one submission, and we love works in translation.
Our print magazines often include a portfolio of work from a specific part of the world. Recent issues included stories from Morocco and Syria, work from Puerto Rican writers a year after Hurricane Maria, and poetry from South Africa and China. Last fall's issue featured writing from the Lusosphere—Portugal and its colonial and linguistic diaspora—and this fall's issue includes work from the Arabian Gulf countries. These portfolios connect diverse, emerging writers with readers who might not otherwise find their work.
WOW: A sense of place inspired by the town common. You can just see everyone out on the green, speaking with each other. With two print publications a year and a weekly digital platform, how does it come together?
Emily: All the work we do relies on our incredible interns. We're based at Amherst College, so our student employees are Amherst undergrads. They have a hand in everything—reading submissions, proofing final versions, publishing work online, marketing, designing promotional materials, updating databases, and compiling data for grant applications. They also research new projects for the magazine and write their own pieces for publication. Working with our students is really a highlight of the job.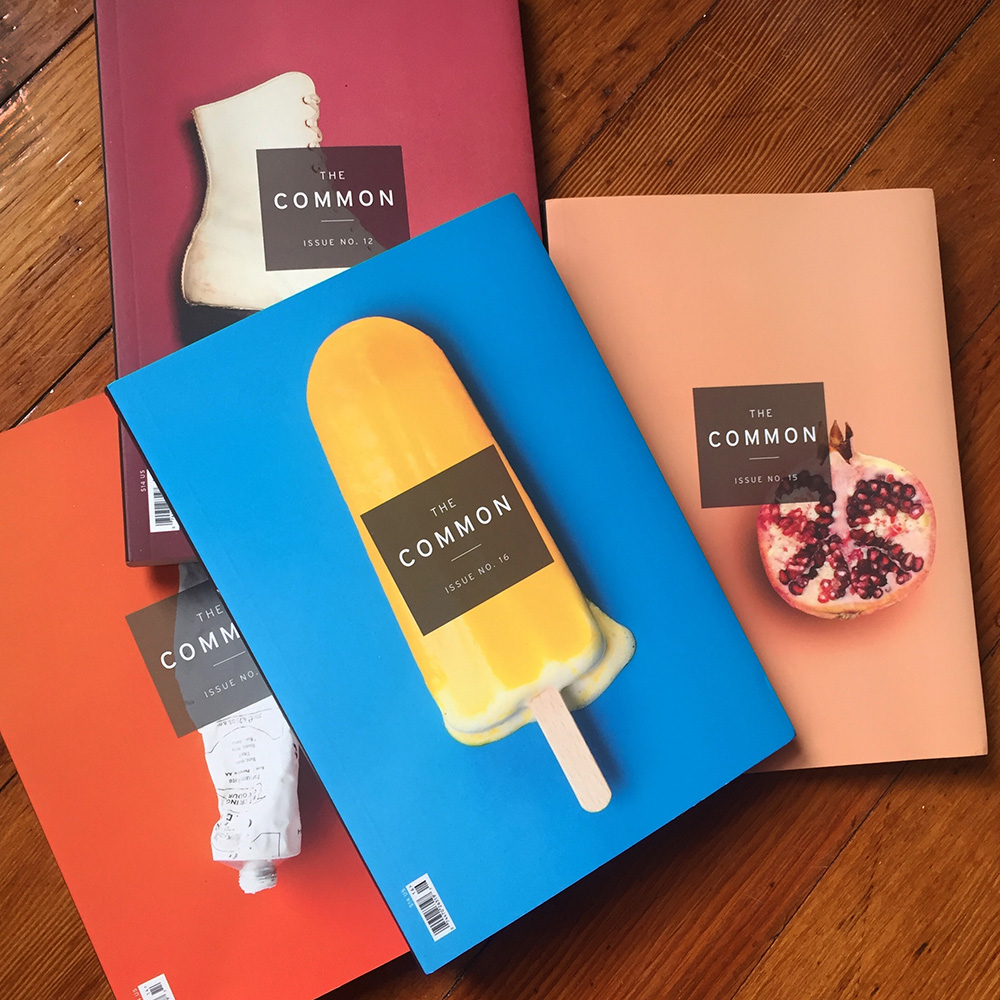 "The lit mag world in general has lately come to accept stories outside the mode of realism, and I couldn't be happier about it."
WOW: The Common sounds like a true team effort to bring together. The audio section of the website is interesting. Why is that important to a literary magazine, and how are the recordings made?
Emily: We love our audio recordings! Originally these were only our published poems, but recently, we've asked our prose writers as well. The author or poet records at home, which is simple with smartphones. We host the audio on our website via SoundCloud. I think the recordings give the piece a second life—once a recording goes up, we share that on social media and in our newsletter, and brand-new readers and listeners discover it. And as a writer, I think it can be valuable to hear how an author intended a line or a sentence to sound. One example is "Wetland," a poem by Moriel Rothman-Zecher. It comes alive in Moriel's recording. I love hearing the asides and chants and Yiddish words performed exactly as the poet intended. I recently recorded a short story for the Kenyon Review and was excited to know people would hear the musicality I worked so hard to put into the sentences. It also meant that my wonderful grandmother, who lost her vision, could hear my story read aloud.
WOW: You're right. Listening to an author read her work does allow for a new level of understanding. What a great use of technology to add depth to the experience! Are you seeing any trends in the submissions you're receiving?
Emily: There are always strange winds that blow through fiction submissions. Over time, we've seen stories and essays about the big moments: death of a parent, breakup of a marriage, estrangement, professional or personal failure, etc. Those run the risk of being too commonplace. But we've published several about these topics, if they're handled with nuance and specificity, or viewed through a certain lens that gives them new power. Danielle Batalion Ola's essay, "The Idle Talk of Mothers and Daughters," is a great example.
The lit mag world in general has lately come to accept stories outside the mode of realism, and I couldn't be happier about it. Some of my favorite stories in The Common are a little out there. Kenan Orhan's story, "Into Air," is set in an otherworldly Siberia. Our fall issue has a great ghost story set in artist Donald Judd's museum in Marfa, Texas, "Ana Mendieta Haunts The Block" by Gabrielle Lucille Fuentes. I also love reading good flash fiction, and I see that more and more in mainstream literary magazines.
WOW: Certain experiences do seem to be universal, but putting a fresh spin or wording can make it feel new. The website mentions the mentorship and education programs. Could you tell us more about those?
Emily: For teachers and students, The Common runs a program called The Common in the Classroom, which offers discounted classroom subscriptions, free resources and lesson plans, and editor or author visits in-person or via Skype. We updated the page with new ideas and free resources to help with remote learning. Introducing students in high school and college to literary magazines is a great way to show them what's happening in contemporary writing (not just the traditional literary canon), and a great introduction to the literary world beyond book publishing, which many students aren't aware of at all.
For writers, we offer a ten-week writing program twice a year. Weekly Writes is for beginners and advanced writers—it's weekly structured writing prompts, along with advice from editors and contributors on process, revision, publishing, etc. It's all online, so we have participants from around the world. Eight hundred writers have done it with us so far! The prompts are for the kind of work we like to publish in The Common, narratives and poetry specific to certain places—real, remembered, imagined—and each participant submits one piece at the end of the program. We've published quite a few pieces from them already! Writers can register via this form to hear when we open registration.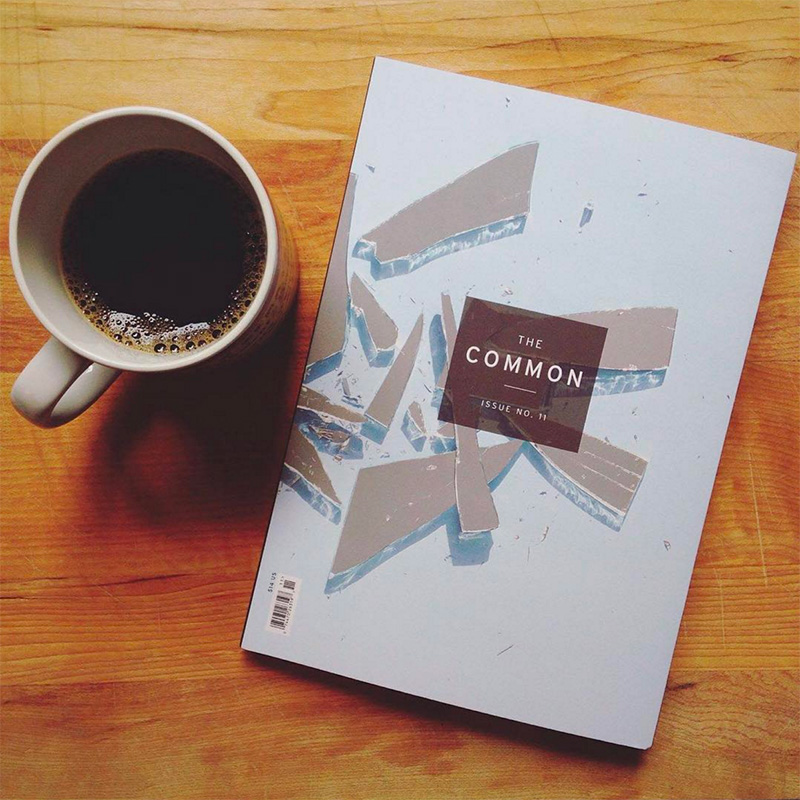 "No matter the story, the criticism came to the same point: clarity. Explain to the reader what's happening right away, so they can hit the ground running with you."
WOW: With everything going on, writers and teachers can all use the support and resources they can get. What is the biggest piece of advice you have for writers wanting to improve their craft and increase their chances of being published in a literary journal, such as The Common?
Emily: In 2019, I was in a fiction workshop led by Justin Torres. We had an incredibly diverse group of writers and stories: historical fiction, future sci-fi, farm life, city life, lyric prose, spare prose, absurdist, and realist—everything. But no matter the story, the criticism came to the same point: clarity. Explain to the reader what's happening right away, so they can hit the ground running with you, not wander around until they figure it out or give up. There is so much pressure on writers to "show not tell," and there is wisdom in that advice. When the other editors and myself at The Common edit accepted work for publication, we almost always request edits that clarify and ground the piece.
WOW: Clarity and "show, don't tell" are simple, but important. What are some automatic nos or pet peeves when it comes to submitted work?
Emily: I think the most important thing about submitting to a literary magazine, beyond the work itself, of course, is being professional. Lit mag editors take their work seriously, and many of them do it for free. Your cover letter, formatting, and attention to detail—all show an editor you take your writing seriously. I know we're sometimes shy to claim, "I'm a writer." It feels safer to act like writing is a hobby. But when you submit your work, keep your cover letter short and professional. Just the basics, past publications if you have any, and that's it. Don't summarize the piece you're submitting, or pitch it, or joke around about your day job or your cat who edits everything you write. A piece will always be accepted or rejected based on its merits (not based on the cover letter), but it's smart to make a good first impression.
Another thing which I wish didn't have to be said—don't reply rudely to rejections. Form rejections are a necessary evil that make it possible for editors to read hundreds of submissions. For all you know, that editor admired your story, but it was too similar to something they published last month, so it was a no. And a rude reply is a good way to burn bridges you might need.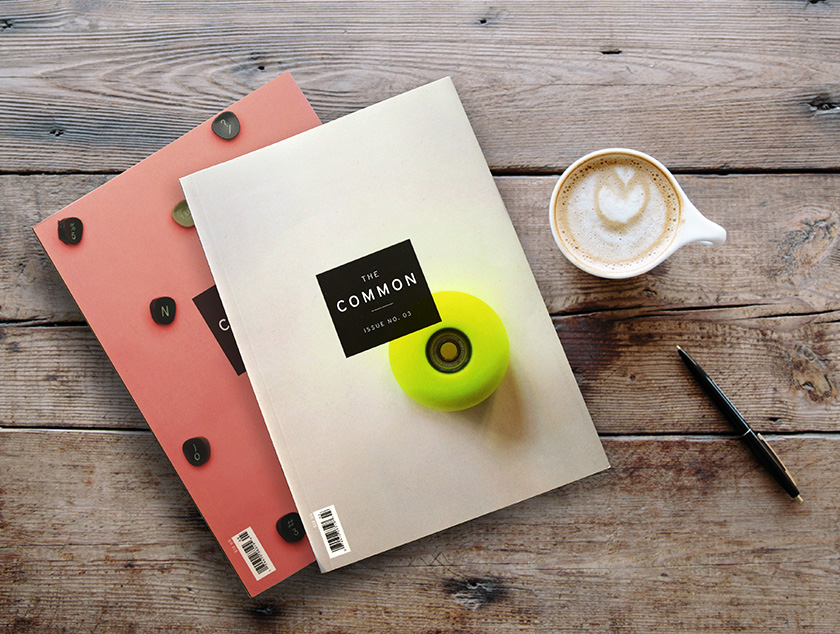 "The most common (and crucial) advice is to not send work before its ready."
WOW: When writing isn't your full-time income, it can be easy to forget to be professional with each interaction. What else would you like to share with writers who might not have submitted to a literary journal or anywhere yet?
Emily: For new writers, the most common (and crucial) advice is to not send work before its ready. Sit on something for weeks, months; give it time to rest; come to it with new eyes. I'm terrible at this, so I rely on my sisters and friends to give me fresh reads and notes. So much of the writing life is assembling a team to support you. It took me a long time to get that. I've heard from a lot of writers without MFA cohorts that this can be a struggle—but I promise, it'll be worth it!
Rejection is a huge part of the experience of writing. Once or twice a week, a form rejection arrives in your inbox, and it communicates that what you've created is not good. Then when you're writing, that inner critic chimes in. You must surround yourself (online or in-person) with people who can offset that negativity and rejection with positivity. Not just people who'll pretend they like everything you do, but people who have real enthusiasm and interest for your work.
WOW: Great advice. Sit back and look with new eyes, and don't let the rejections hold you down. Find a support system who can guide you to your best work. Thank you, Emily, for sharing your insight as a writer and a managing editor, and congratulations on The Common's ten-year anniversary! That's a huge milestone, and we're all celebrating with you.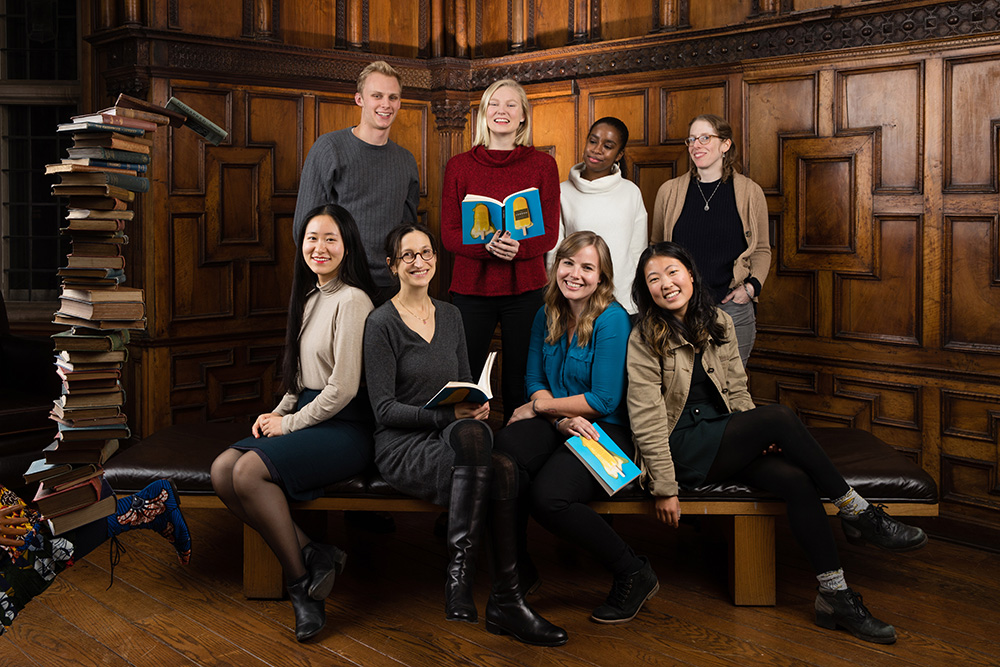 Writers, now that you have some great tips from Emily Everett's interview, why not submit your creative work to The Common? Check out the latest issues of The Common here and submit your best work: www.thecommononline.org/submit
Fiction, nonfiction, and poetry will be considered for print and online publication. For fiction, essays, and translations, the word limit is 10,000 words. Poetry: up to 5 poems. The Common offers a $100 honorarium per story, and $20 per poem.
Dispatches are notes, news, and impressions from around the world. Both prose and verse accepted, but must be nonfiction. Length: up to 800 words. They are accepted year-round and are published online only. $50 honorarium per dispatch.
Read more at www.thecommononline.org.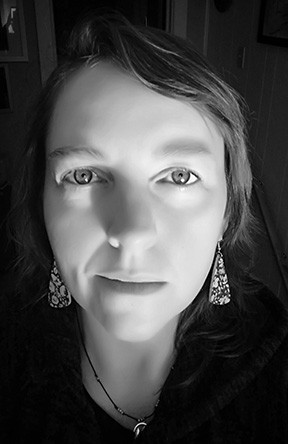 Christy O'Callaghan lives in Amsterdam, NY. She started writing a few years ago after a prolonged illness. Her pastimes include hiking, gardening, swimming, snowshoeing, and collecting sea glass—anything in the fresh air. You can find her nature photos at @christyflutterby on Instagram and Christy O'Callaghan on Facebook. For her weekly blog about her adventures as a writer, book reviews, and other such musings, and to find more of her writing, go to christyflutterby.com.