lease give a warm welcome to Taylor Byas, Poetry Editor for Flypaper Lit! Before diving into our Q&A, let's take a look at the journal's mission statement:
Flypaper Lit offers the best in contemporary poetry, prose, and reviews. Calls Ohio home. We want the griefs no one talks about, the yellow grace named joy, the momentous, the electric, and the eclectic.
Flypaper Lit accepts poetry, prose, and reviews through Submittable. And great news, writers! They pay! Can I get an AMEN? More details here. Since our column last month showed the love to CNF, this time it's all about poetry. Here we go!

WOW: Hi, Taylor! People like you make my heart happy, and here's why. Most writers are familiar with the occasional (OK, let's be honest, the more than occasional!) feelings of doubt. We labor for weeks, more often months, sometimes years, on our poems, our essays, our short stories, our manuscripts. When these pieces finally take a stroll in the world, it's nice to feel like someone sees our work. Actually takes the time to read it. I think you're a jewel for showcasing so many hardworking poets and writers in your own Twitter feed ... so, before we get started, I just want to say thank you.
Taylor: No need to thank me! It's such rewarding work to champion other writers and to celebrate people. I think that's such an important part of being a literary citizen, and I'm always treating the work of others the way I would want my work to be treated. I think you're absolutely right when you say that it's nice to feel seen, and if I can take time out of my day to spend time with someone's words and to see the world the way they see it for a moment, that is always time well spent.
WOW: OK, let's get to the good stuff! How long have you been Poetry Editor for Flypaper Lit? Tell us about your journey to this journal.
Taylor: I was brought on in July of this year. The previous Poetry Editor was stepping down, and the editor-in-chief (EIC) reached out to see if I'd be interested. I'd recently had a poem published in Flypaper and had also been accepted to Flight School, a two-week workshop they put together, so at that point they were familiar with my work. I'm a huge fan of the journal, and love the diversity of voices they publish. That's really important to me because I felt like a lot of journals were reaching out to Black writers and creatives as a sort of shallow response to the racial and political climate. I feel like Flypaper genuinely values diversity and inclusivity, and that the Masthead reflects this. I've had an incredible experience so far!
WOW: What do you most love about your role there?
Taylor: I've been soliciting work since I came on as Poetry Editor, and the best thing about this position are the responses I've gotten from writers when I express interest in their work. I might reach out to a pretty well-known writer and expect that person to be busy, so it's heartwarming when people respond with genuine surprise and joy that someone is interested in their writing. To let someone know I admire their work has honestly been one of the most rewarding parts of this position.
WOW: Oh, this resonates with me. Keep spreading that positivity, Taylor! Now, we always like to share with our readers how journals differentiate themselves. What do you think sets Flypaper Lit apart?
Taylor: One thing I love about Flypaper is the publication schedule. We release work weekly, and I think people are more likely to read and engage when it's a manageable amount. That's not to say that there's anything wrong with monthly, quarterly, or annual publication models. But, I'm often swamped and don't have the bandwidth to read an entire issue all the time, so I think smaller releases can be valuable! Additionally, in the last three years Flypaper has published a little over 70 percent of work from BIPOC or queer writers, and I'm so proud of their dedication to amplifying these voices. As a Black writer, that means so much to me.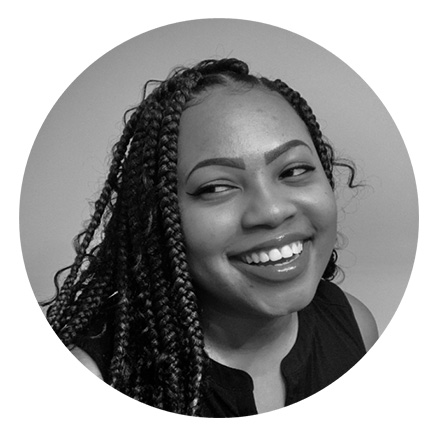 "In the last three years Flypaper has published a little over 70 percent of work from BIPOC or queer writers, and I'm so proud of their dedication to amplifying these voices."
WOW: Confession time. The only poetry I've attempted is that one time, years ago, when I penned a haiku collection about a failing software startup I worked for that went belly-up in the dot-com bust of the 2000s. My coworkers thought me brilliant, but that's only because my poems lampooned the crazy-ass management team who drove us like mules and left us with worthless stock options that we framed and hung over our toilets.
But, I digress. In your view, what makes poetry poetry? Is it mood? Musicality? Message? What makes a poem unforgettable for you?
Taylor: One of the great things about poetry is that I don't feel like it can really be confined to a box. Are mood, musicality, and message important? Well, it depends on that poem. And I love that about poetry, how poems are always doing different things and using different tools to accomplish the aim. But, what makes a poem unforgettable to me is surprise. I cannot talk enough about how important surprise is to me. I want to go into a poem and be blown away by a line break, to read a metaphor that is fresh and startlingly accurate, to feel goosebumps when multiple senses are engaged, one that successfully conjures sound, smell, and feel. If you can surprise me, I'm going to remember that poem.
WOW: Care to share some you published in Flypaper Lit that back up your viewpoint?
Taylor: One really fantastic example of this is JinJin Xu's poem, Days of Motherless Hours. I remember reading through her packet and encountering the first two lines:
Herbal, thick,
my mother's insomnia wets my nose,
I was struck by the surprise of insomnia wetting the nose, how that also conjures up the feeling of being licked. When I saw that it was a pantoum, I was SO excited.
Another really fantastic poem beginning happens in Marianne Chan's Ars Poetica:
Say what you mean already, the man snarls
with a string of floss hanging from his teeth.
You imagine that if you pull at the string, his whole
mouth would click on, incandescent.
Like, my God, that image of pulling the floss and the mouth clicking on like a light is absolutely incredible. I had to take it!
WOW: I came across this recorded review you provide, and I think it's a wonderful way for our readers to hear you explain what stays with you personally. It's also fun to put a voice to the name, so I'm just going to drop the link right here and recommend to our readers that they have a listen.
Now, I also read somewhere that prose is "words in their best order," while poetry is "the best words in their best order." What do you think is meant by that?
Taylor: To me, it highlights how poets work within a different space on the page. I believe there are certain expectations of poetry, how it should be more fragmented, more succinct. Essentially, poets must communicate the same emotional heft in a poem that a prose writer may have an entire story, essay, or multiple pages to create. So with poetry, there's a different attention to words, how they're interacting with what's around them, how they quite literally take up space on the page. There's more chiseling that has to be done when writing a poem, I would say.
WOW: All writing benefits from a steady and fearless hand when it comes to editing. It pains us, sometimes literally, when we kill our darlings—I often end up with a guilt headache. Yet, I imagine this is even more important with poetry, when so many poets work in a shorter form. What do you recommend, when it comes to editing our work down to its heart?
Taylor: It's been a long and difficult road getting used to editing my own work, because it's hard when you've gotten attached to this thing you've created. One way I've tricked myself is by editing a piece extensively as I write. I don't get emotionally attached until a draft is finished. So, if I write four stanzas and it isn't done, I can easily scrap three of those four stanzas and rewrite 75 percent. I think editing during the process allows me to "listen to the poem" because I feel like I'm in conversation with it. I write a little bit, I read it, I realize "Hmm, I don't think that's where the poem wants to go." Then I back up and try another turn. Of course, editing while writing may not work for everyone, but I think it does open up a process of discovery that I've found has helped my writing evolve and change.
WOW: When reading for Flypaper Lit, does a "yes" jump out at you right away?
Taylor: I think JinJin's and Marianne's pieces are examples of how a "yes" can jump out. If a poem wows me like that right away and the rest of it follows suit, it's often a yes. That said, a fantastic beginning doesn't automatically mean a poem will be accepted, but it's often a strong indicator!
WOW: On the flip side, what's a deal breaker for you?
Taylor: I strive to come to every poem with an open mind. Really, the only dealbreakers are the use of problematic or harmful language and ideas. Racism, sexism, homophobia, transphobia, xenophobia, those things are always a no. Other than that, I give every poem a fair chance.
WOW: Have you ever regretted passing on a poem? Ever missed out on a sub you loved because another journal accepted it ahead of you? Do you think about "the ones that got away?"
Taylor: I haven't yet missed out, but I think that's only because of how new I am to the Flypaper team. I imagine it will happen in the future, and I will fall to my knees and scream at the sky (kidding ... partially). But when it comes to "the ones that got away," I think it's thrilling when a piece you pass on gets picked up somewhere else. That's what we want for our writers! If we have to pass, I think all of us are excited when we see that piece find its home. In that sense, I don't think there are ones that got away, only ones that landed where they were supposed to land!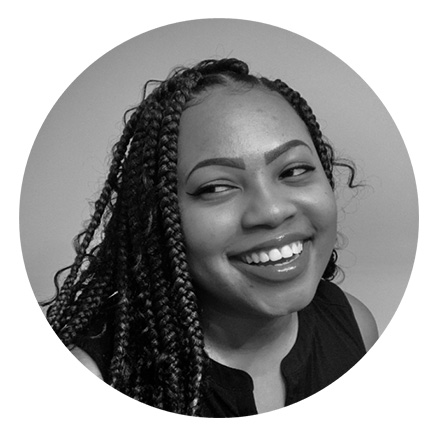 "Any experience on the page is valid and important and worthy of an audience."
WOW: Our current global situation is framed by an abundance of issues that bring out passionate responses from all sides. How does Flypaper Lit interact with the current times? Do you want to see more work that is "of the moment," or does unrelated work stand just as much a chance of being published? How do you balance this?
Taylor: Part of Flypaper's mission is to publish work that is timely, however I don't think that timely work gets an advantage over unrelated work. Everyone is experiencing life and the pandemic differently, and everyone is writing about different aspects of their lives. Some people find it necessary to write about this current moment and others may find it overwhelming to do so, so they instead center other things in their work. Any experience on the page is valid and important and worthy of an audience.
WOW: Turning the tables now, from the journal to you personally. Describe a day in the life at Taylor's writing desk. Put us in scene. What's your routine, and what are you currently working on?
Taylor: I will often put on music. I like to read a few poems or pages of something to get the words tumbling around in my head. Then I'll open a fresh Word document and maybe pull some images or phrases from my Notes app on my phone, where I keep poetic tidbits. I'll throw a few of these on the page and start building around them to see what happens. That's usually how a Taylor Byas poem is born. Currently, I'm working with my agent on book edits for my first full-length manuscript. I'm also working on a chapbook of solely ekphrastic poems, which has been so much fun. And, I'm writing prose poems lately—I secretly love it!
WOW: Tell us about your first publication. The thrill of it. Where was it published? We'd love to read it, so share a link if you have it!
Taylor: My first publication was with High Shelf Press, for an ekphrastic contest. I wrote Tattle in response to the image for that month, a watercolor by Janet Biehl. I was stunned when they picked my poem! I feel very tender toward it, as it was also my first Submittable acceptance, and I remain proud of it even though I know I've grown significantly since then.
WOW: I can see why you're proud of this! To reuse your word, it's tender. Bittersweet. I just love this part: When I say that water gives us away, this is what I mean—that like pain, it dries and becomes wet again, leaves one mark, and then another. You captured the spirit of the watercolor beautifully!
OK, let's end with a biggie. The world endured lifechanging events that would have seemed unimaginable twelve months ago. What gives you hope, as 2021 dawns? What's your personal New Year's Resolution ... and, your wish for the world?
Taylor: What gives me hope is the way the writing community has found ways to uplift one another during this time. It's restored my hope to see people be so selfless with their time and energy, to see people boosting books from fellow authors. Also, a really wonderful person has come into my life romantically, and he has been a constant reminder of everything that is good in this world. My personal New Year's Resolution is to keep writing and to continue to be a positive force. My wish for the world? That we love one another better.

My thanks to Taylor Byas, Poetry Editor with Flypaper Lit, for chatting with me. Remember, they open again for subs in January, so sharpen your pencils, make a New Year's Resolution to sub more often, and send Taylor your best! I'll definitely be rustling something up. Until next time!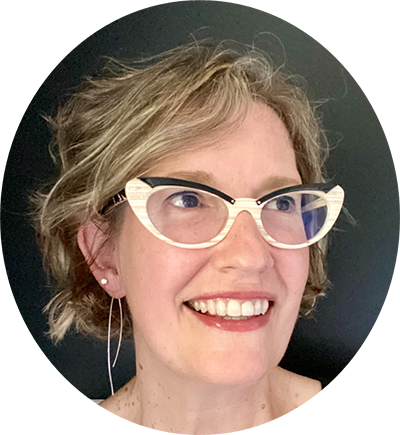 Ann Kathryn Kelly writes from New Hampshire's Seacoast region. She's an editor with Barren Magazine, a columnist with WOW! Women on Writing, and she works in the technology sector. Ann leads writing workshops for a nonprofit that offers therapeutic arts programming to people living with brain injury. Her essays have appeared in a number of literary journals. https://annkkelly.com/.