ver wonder what the future holds for writers? Buckle your seatbelt! Today we're thrilled to interview groundbreaking entrepreneur, publisher, and editor Lisa Duff, who started her career in the exciting field of film and television production. After graduating from NYU film school, she first worked as a film and video editor. When Lisa got the first iPod and discovered the power of audiobooks, she eventually transitioned to audio; and in 2006, this pioneer established Wetware Media, a non-fiction audiobook publishing company (at a time when there may have been less than 5,000 audiobooks in publication!). Since then, Wetware Media has published over 150 audiobooks, several of which have become best-sellers on Audible and other audiobook platforms.
But she didn't stop there. In 2019, Lisa started Rivercliff Books & Media, a literary imprint of Wetware Media. With Rivercliff, she merged her passion for film and TV with her love of publishing, as the Rivercliff titles are selected because they translate especially well to film and television.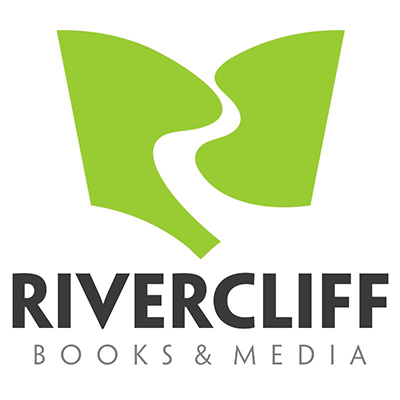 WOW: Lisa, thank you so much for agreeing to be interviewed for WOW! I've been so looking forward to learning more about Rivercliff Books & Media. I love the tagline on your website that says "Lose yourself in wondrous stories." May we interpret this as a mission statement of sorts?
Lisa: Thank you for your interest, Ashley. I appreciate the opportunity to share information about Rivercliff Books & Media with your readers! Yes, it's absolutely a mission statement! Story is the oldest form of entertainment. The entire world is made of stories. Who doesn't love a story so fabulous that you completely lose yourself in it?
WOW: Indeed! Can you tell us a little bit more about how Rivercliff Books &ammp; Media began?
Lisa: Rivercliff Books & Media began somewhat unexpectedly after I was introduced to Anne Merino by a mutual friend and read her fabulous novel, Hawkesmoor: A Novel of Vampire and Faerie. Her book was so captivating and visually evocative that I knew I had to publish it. But my publishing company, Wetware Media, published nonfiction and mostly audio format (though we had published a few print and eBooks). A sexy, mysterious vampire novel didn't fit in that catalog, so I started a new imprint for fiction and more literary titles.
WOW: What does it mean to you to be an independent press? Are there advantages to publishers, writers, and readers?
Lisa: I've been an entrepreneur all of my life. I prefer not to work for a business owned by a multinational corporation, subject to the dictates of investors and stockholders. As an Indie publisher, I can rely on my instincts and taste. I think the advantage to writers is they will get personalized attention. Publishing a book is a long journey; our authors become like family. As for the benefit to readers, they'll get terrific books that bigger publishing houses might not necessarily notice, let alone consider for publication.
WOW: Your website states that you welcome submissions from writers "all over the authorial map" which means the genres of fiction, nonfiction, and essay, which is great news for WOW subscribers. I also appreciate how you embrace both the spoken and written word through the PenDust Radio podcast, audiobooks, as well as traditional print media such as books. Do you see this multi-platform approach as the future of publishing?
Lisa: I would say that the multi-platform approach to publishing is the present state of publishing as well as the future. For example, audiobook sales have increased exponentially in the last ten years. An audio version can account for a significant portion of a book's sales, so of course publishers are paying attention to platforms other than print.
A few years ago, as an experiment, I published a multimedia ebook, Dimensions Within: Physics and the Structure of Consciousness, by Samuel Avery. It contains text, video, and audio segments, as well as more than a dozen creatively animated videos to illustrate some of the enigmas of modern physics. The multimedia format was a bit ahead of its time, but I do think multimedia books will become much more widely available in nonfiction genres in the future.
And who knows what new platforms will emerge? At some point, virtual reality is likely to create exciting new publishing opportunities. It's certainly an exciting time to be a publisher!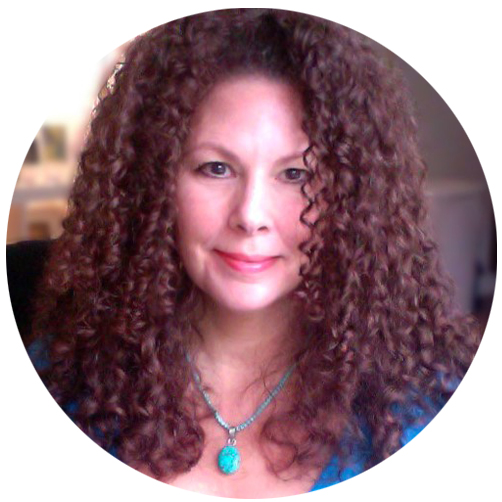 "The multi-platform approach to publishing is the present state of publishing as well as the future. Audiobook sales have increased exponentially in the last ten years. An audio version can account for a significant portion of a book's sales, so publishers are paying attention to platforms other than print."
WOW: You've really stirred my imagination! I can only imagine our favorite stories told through virtual reality—The Raven by Edgar Allan Poe, for example, or The Haunting of Hill House by Shirley Jackson!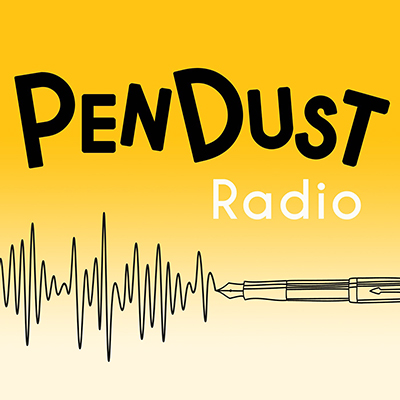 I first became aware of the PenDust Radio podcast through a market listing on this very newsletter back in March, when I submitted my nonfiction essay about a spooky lamp. And I was so happy you accepted it, and so proud that it will debut on October 6 as "My 'Haunted' Lamp: Murder, Mystery, and Remodeling." For all future contributors, will you address what sort of work you're seeking for PenDust Radio? Any advice?
Lisa: We really enjoyed your story, Ashley! It starts on a mysterious note, and we loved going along for the ride as you investigated the lamp's eerie history. And your story had an element that we love—it wrapped up with an unexpected insight. Great job!
We generally look for compelling stories (fiction or nonfiction), especially those with plot twists or unexpected endings. Unfortunately, we aren't accepting submissions for PenDust Radio at the moment, but anyone interested in sharing their stories on the podcast can keep an eye on the submissions page for updates next year.
WOW: Thank you Lisa! I adored every one I've heard so far, especially pieces by Annilee Newton, Virginia Evans and Roberto Loiederman, but my favorite has to be " Lightning Flowers" by Sarah K. Lenz about the bizarre death of her great uncles in a lightning strike in 1914. So evocative and poignant. Will you share a few of your favorites?
Lisa: Haha! That's like asking a mother to name her favorite child! I love all of the short stories we publish on the PenDust Radio podcast. In addition to myself, two other editors must also sign off on each story, so if it appeals to all three of us, it's got a lot going for it.
That said, I'm especially partial to Roberto Loiderman's short memoirs. His story about a night he spent with Hunter Thompson was fascinating. And Playing Air Guitar in Paris, about his experience of being robbed while on vacation in Paris, was beautifully written and ended with a surprising twist. Roberto was a television writer, so he's got a great storytelling instinct. Next year we'll be publishing a book-length memoir of his about his incredible exploits as a merchant seaman on ammo ships during the Vietnam war.
WOW: Wow! I look forward to reading that! I have to say that I just love the PenDust website because it's so engaging and fun to scroll through! You offer a story for every mood. And I was really impressed by the depth of voice talent you hire for the podcasts. Do you mind taking us through the steps it takes to produce these?
Lisa: I've been publishing audiobooks for 16 years, so I've assembled a great group of talented narrators, many of whom are also actors. When we have a short story, novel, or memoir that we want to publish in audio format, I think about who would have the best voice for that story and would bring the words alive most powerfully. Sometimes I know exactly who should narrate, but other times I get a short audition from a few narrators. Then I prepare the manuscript for the narrator. In addition to the story's text, it will also include notes on how to read specific passages, pronunciations, etc. If it's a longer work, like a novel, we hold a pre-production meeting with the narrator, audio engineer, and myself to ensure the story's essence shines through. After it's recorded, we edit it, master the audio, and often add music. One of the short stories we published on the PenDust Radio podcast, Adrian's Affinity, lent itself well to being a full audio production. So that story included many complex layers of audio—fabulous sound effects, atmospheric backgrounds, different narrators for each character, and music written specifically for that project. It was lots of fun to work on!
WOW: I love that you'll consider previously published work for the PenDust Radio podcast! I see that you also publish book-length material, through Rivercliff Books & Media. What are some of the book titles you've recently published?
Lisa: As I mentioned earlier, there's Hawkesmoor: A Novel of Vampire and Faerie, Anne Merino's eerie and mysterious page-turner about the sexy and charismatic vampire Robin Dashwood, who moves between his carefully constructed identity as an NYU professor and his ancestral castle on the wild moors of England. It's a passionate love story set in both the past and the present that includes an 18th-century murder mystery.
WOW: How cool! A juicy love story entwined with a mystery, and with a vampire professor no less!
Lisa: Other highlights include two memoirs: Jerry Vis' I'm not Here: Strange Relatives, a Stranger Boarding School, and the Saving Grace of Art and Love and Randy Spencer's Written on Water: Characters and Mysteries from Maine's Back of Beyond. Jerry Vis had an unusual childhood—he attended (against his wishes) a very peculiar, religious boarding school. He's a masterful storyteller, and I loved (and also cringed at) the world he draws us into.
It's an interesting coincidence how Written on Water came to be published. When I started the Rivercliff imprint, I emailed the narrators I'd worked with over the years to tell them about the new projects that would be coming up. In addition to being a master Maine fishing guide, Randy Spencer is also an audiobook narrator. When he got that email, he asked if I'd be interested in reading a memoir he'd recently completed called Written on Water. I thought, "Oh, no... not a book about fishing..." But I have tremendous respect for Randy—he's a talented narrator and a brilliant writer — so I read it. First of all, while some of the stories take place as he guides tourists on fishing excursions, it's not a book about fishing! Instead, it's an extraordinary collection of stories about Grand Lake Stream (pop. 132), a part of Maine that hasn't changed since the 1800s, and some of the eccentric and lovable folks who live there. It reminded me of the TV show Northern Exposure and completely blew me away.
WOW: I loved Northern Exposure, so I will have to check out Written on Water, too! In addition to the other works by Merino and Vis. By the way, how long does it take to hear back from submissions?
Lisa: Since we're a small press with a small staff, it does take us a while to review submissions. Generally 90 – 120 days.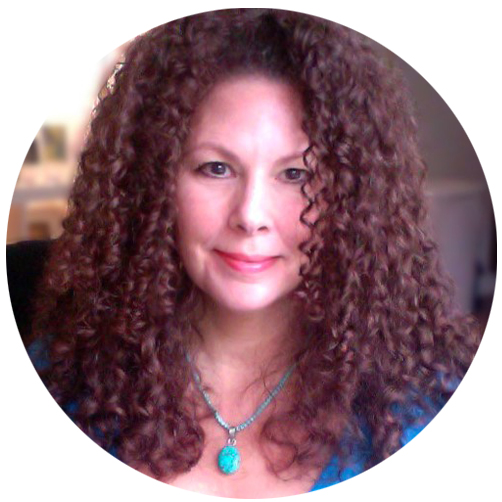 "I specifically remember watching Hitchcock's The Birds with [my grandfather] when it aired on TV. I was pretty young, but he asked me, 'What do you think the birds represent?' He taught me to think about stories beyond what's on the surface, and I absorbed his love of visual media."
WOW: Now let's turn to you. Many editors I interview started out as writers themselves. Is this the case for you?
Lisa: I came to publishing not as a writer but as someone with a great love of compelling stories. My parents were both fantastic storytellers, and my grandfather, Gordon Duff, was a well-known TV producer during the 1950s—the "golden age" of television. He produced classic drama shows like The Philco Television Playhouse and Playhouse 90. I have many fond memories of cuddling on the couch, watching movies and TV shows with my grandfather. I specifically remember watching Hitchcock's The Birds with him when it aired on TV. I was pretty young, but he asked me, "What do you think the birds represent?" He taught me to think about stories beyond what's on the surface, and I absorbed his love of visual media.
WOW: And his influence shows. You have a true passion for bringing stories to life in new ways. You're running two publishing companies, as well as producing podcasts. That would seem to take more time and energy than one person has. Do you have a staff?
Lisa: Yes, thankfully! We're a small staff, but we each have specific talents. For example, our Senior Editor, Carol Stanley, is absolutely fantastic at working with authors. She's an experienced editor and is passionate about helping writers shine with their best work. She's also worked in media and entertainment throughout her career. She started in PR in New York for film, television, and theater, then went on to Los Angeles to work in film production and development, as a publicist for television shows, and as a script doctor. Since we're focused right now on acquiring titles well-suited for Film and TV, Carol brings a great deal of relevant experience to the table.
WOW: Here's another question I always like to ask. When I wake up in the morning, I like to get the creative juices flowing with either a cup of tea or cranberry-pomegranate juice. What gets you going in the morning?
Lisa: I usually start each day with a belt of scotch. Haha — just kidding! No, I typically begin my day with exercise of some kind. I recently got a bicycle and love early morning rides along the beaches in my town. If the weather isn't great for cycling, I'll work out on the treadmill or elliptical in my home gym. Follow that with a cup of coffee, and I'm up and running!
WOW: Literally running! Tell us about a typical day in the life of a busy editor and publisher.
Lisa: As is the case with any publisher, my day often starts with reading. There are submissions to read and drafts of in-progress manuscripts. Sometimes I combine the reading with an indoor workout on the treadmill or the elliptical (which helps to keep my mind off the exercise!). After that, there's no typical daily routine, as I respond to things as they arise. Emails, of course, and working with authors and editors on manuscript revisions or book publicity. In addition to Rivercliff, Wetware Media is still actively publishing new audiobooks and a podcast, so there is often lots of communication with narrators and my audio engineer.
WOW: That's quite a full plate. What do you do when you're not working?
Lisa: I love traveling and photography—especially when combined. One of my favorite recent trips was to Iceland. Witnessing and photographing the auroras was an unforgettable experience!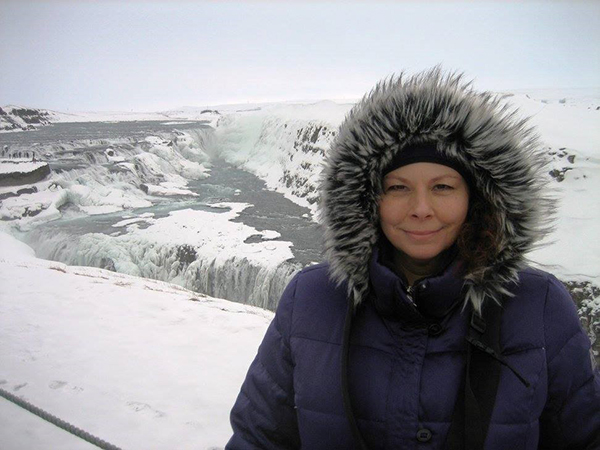 WOW: I bet! I'm more than a little envious! You have so many irons in the fire. What else is on the horizon for you and Rivercliff?
Lisa: Right now, we're very focused on seeing that our terrific titles have the opportunity to be translated into film, TV, or streaming projects. That requires that we find agents or production companies who see the same value in our material that we do. In their own way, all of our titles are well-suited to a visual adaptation.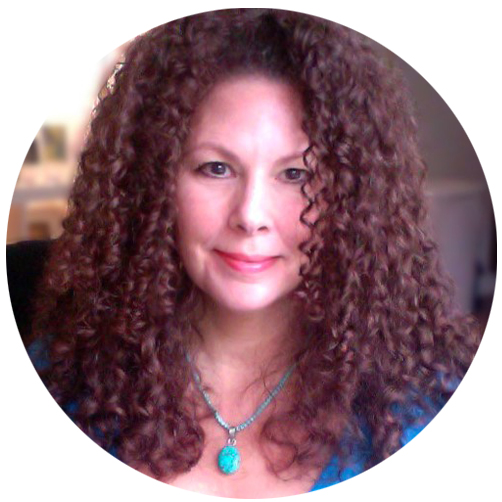 "Right now, we're very focused on seeing that our terrific titles have the opportunity to be translated into film, TV, or streaming projects."
WOW: You are truly committed to the success of your authors. That is so wonderful to hear. We at WOW wish you all the best, in both your personal and professional pursuits. Thank you so much for spending time with us today!
Lisa: Thank YOU, Ashley. I appreciate your interest and your terrific questions!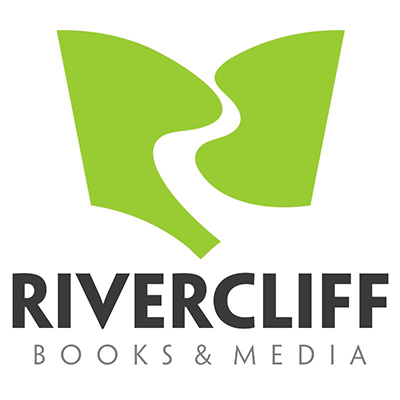 HOW TO SUBMIT: Visit the Rivercliff Media & Books submissions page. At this time, Lisa is seeking titles that can be successfully adapted for film and television. While the PenDust Radio podcast is not currently accepting submissions, check for updates on their submission page next year.
To learn more and check out even more great stories, Lisa encourages you to stop by RivercliffBooks.com, PenDustRadio.com or follow them on Twitter: @RivercliffBooks and @PenDustRadio.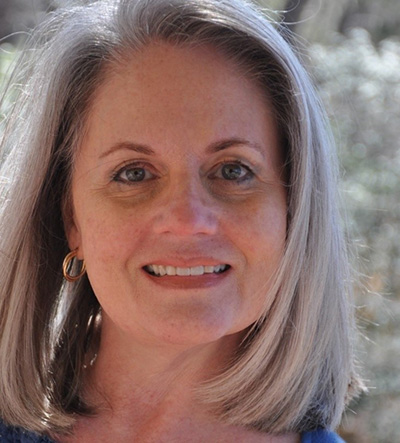 Ashley Memory is a columnist and critique editor for WOW and a regular contributor to Healthline Media. Her essay on seven years as a cherry grower, "The Year of the North Star," will appear in an upcoming issue of GreenPrints magazine and "My 'Haunted' Lamp" will debut on PenDust radio October 6, just in time for Halloween. Another spooky essay, "Confessions of an Amateur Ghost Hunter" (begun in a WOW class taught by Chelsey Clammer), was named a finalist in the Under the Sun Summer 2022 Writing Contest. She has also written for Poets & Writers, NBC THINK, Wired, and Carve. Ashley lives in southwestern Randolph County, North Carolina, where she and her husband J.P. recently welcomed Max, a stray Siberian Husky, into their family. For more, see ashley-memory.com.