Want to start the New Year on a high note by landing a paid byline at a prestigious women's magazine? Find out how by reading our interview with the creative and talented Sarah Elaine Hawkinson, the editor of Sasee Magazine.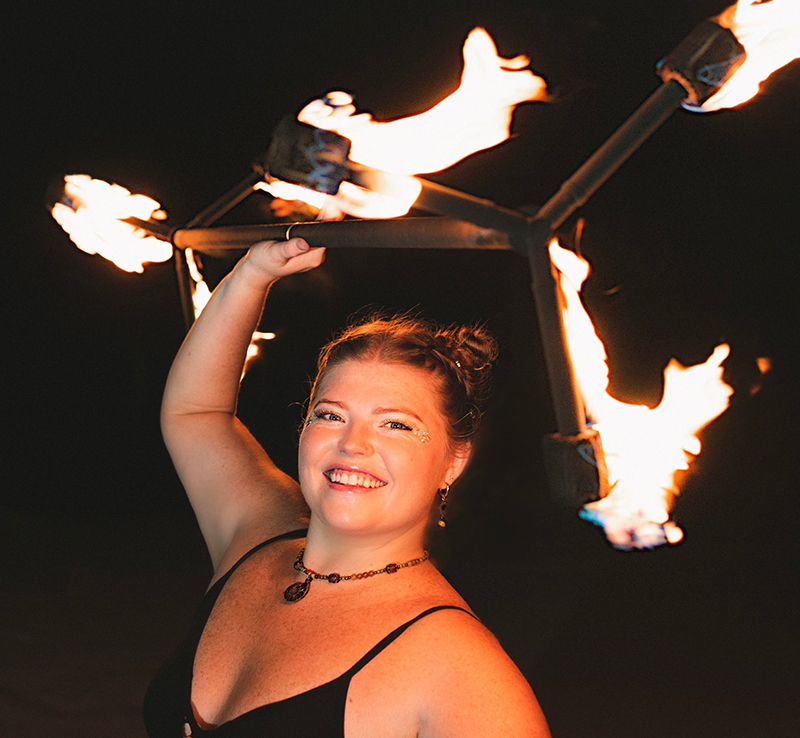 Raised barefooted and at the beach, Sarah Elaine grew up in Pawleys Island, South Carolina. When it came time for college, she had no idea what she wanted as far as a career, but her first dream was always to attend Clemson University and become a "Tiger Twirler." She started twirling when she was 6 years old and 20 years later, she is still twirling on the side as a professional fire performer. She graduated from Clemson with a degree in Business & Entrepreneurship, so when she moved back to the beach, she kept busy with accounting work while trying to figure out her next move.
Sarah Elaine's main interests and passions have always been related to music, community, and anything creative. She decided to volunteer for a local nonprofit music festival and that is actually what led her to her current position at Strand Media Group. After attending a few volunteer meetings, the marketing director informed her that the person in the position was retiring and she thought Sarah would be a good fit. Sarah read through the list of dynamic duties and completely agreed. They interviewed her and she was hired in October 2020.
Strand Media Group has managed a nonprofit music festival for the last 13 years, but they have always been a for-profit publishing company. Although they produce multiple publications throughout the year, they're most known for Sasee Magazine. Every staff member wears several hats, and Sarah Elaine is not only editor of Sasee and other works, she also serves as the grant writer and outreach coordinator for the Pawleys Island Festival of Music & Art. She loves how this position has allowed her to learn and grow in such a unique way.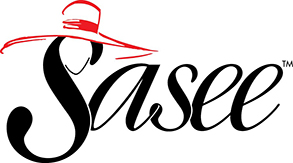 WOW: Sarah Elaine, thank you so much for agreeing to be interviewed for WOW! First, I'm wondering where the name Sasee came from. Can you elaborate?
Sarah Elaine: After many years of producing numerous publications, the idea of a women's magazine came along in 2002. The publisher, Delores, and her sister, Susan, the director of marketing and sales, always loved reading the women's magazines they came across while visiting other places during their travels. The publications were inspiring, and they agreed that the Grand Strand (the greater Myrtle Beach, S.C. area) needed a magazine that was for women and produced by women.
After months of surveying potential readers, writers, and advertisers, they came up with a list of strong female names to choose from. Once they decided on the name "Sassy," they just tweaked the spelling to make her unique. The marketing department played around with the fonts and illustrations and once they tried the hat above the "S" they knew it was the perfect aesthetic to fit Sasee's personality.
The mission of Sasee has forever been to entertain, inform, and inspire her readers as well as share dynamic experiences. She is meant to be an inviting platform to reach other women by showcasing sophisticated, well-written editorial focusing on personal interviews, lifestyle perspectives, fashion, home décor, food, art, and culture.
WOW: What a terrific story and mission! I do love the logo, and how every cover features a woman in a chic hat or hairstyle. Many of our WOW readers are nonfiction writers, and we appreciate the fact that Sasee specifically seeks first-person stories for or about women. You also make it easy for writers by setting an editorial calendar in advance, with a call for work with timely and intriguing themes such as December's "In the Spirit" or, coming up for March and April 2023, "A Passion for Fashion" and "Making A House Your Home." (Hint, hint, WOW readers, the respective deadlines are January and February 15th!) So tell us, what kind of submission gets a "yes" from you?
Sarah Elaine: In my personal opinion, anything that makes me laugh or pulls at my heartstrings are the ones that are my favorites. When it comes to choosing essays, my job is to read through all of the monthly submissions (there are usually 50-75 each month) and narrow it down to 10-15 to pass along to my publisher who makes the final decisions. We all wish we were able to include more essays each month (right now it's anywhere from 2-5) because we receive so many well-written stories that deserve to be published. I love getting to reply with a "yes" but having to send out so many replies that say "no" is by far the hardest part of my job. For Sasee specifically, I think the most important goal to keep in mind is that on top of writing an entertaining story, the work must also coincide with the monthly theme, even if it's a fun spin or a play on words. We are all about being inspirational, entertaining, and of course, supporting women.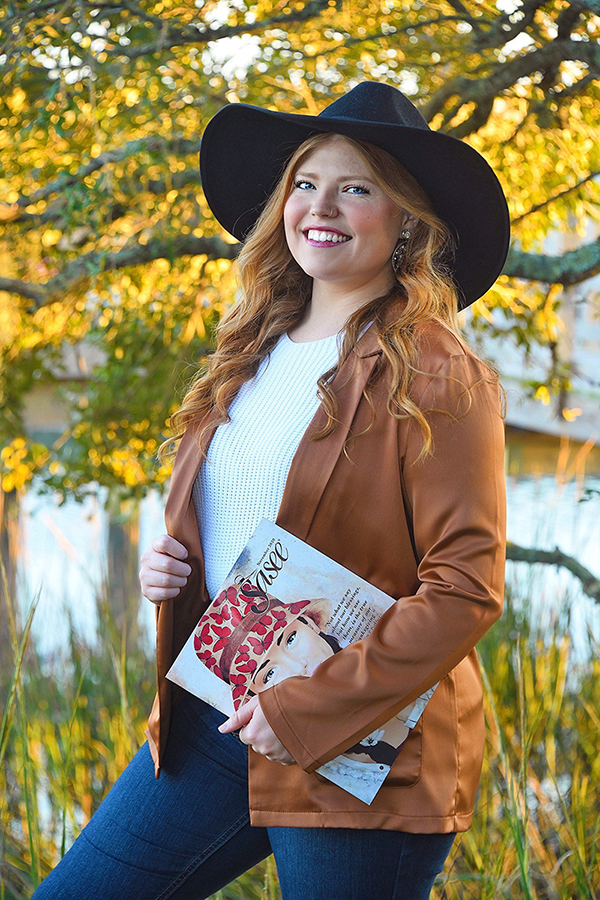 "For Sasee specifically, the most important goal to keep in mind is that on top of writing an entertaining story, the work must also coincide with the monthly theme, even if it's a fun spin or a play on words. We are all about being inspirational, entertaining, and of course, supporting women."
WOW: Many of the essays in Sasee have a fair share of humor. "Gravy Can Save Anything" by Leslee W. Kahler (November) and "Brow Repair" by Patti Wade (September) are some of the funniest pieces I've ever read! As writers, do you think being able to laugh at ourselves helps our work?
Sarah Elaine: Oh, I am a firm believer in humor being a helping hand. Whether it has to do with our work or with many other situations that arise during our lifetime, it's humor and the ability to laugh at myself that allows me to actually forgive, gain perspective, and move on along with the natural ebb and flow of life.
WOW: The idea of humor as a salve for our wounds is a lovely one. What are some of your favorite Sasee essays?
Sarah Elaine: The first Sasee I worked on was the November 2020 "Pies & Parades" issue. The first essay I read was "Razzle Dazzle & Hope" by Terri Elders which just so happened to be about a baton twirler in a parade. That was one I'll never forget because it was such a special coincidence, but there are so many more that I have adored as well. Every single essay that is published (and even many that haven't) have had a strong effect on me. I love that words can hold that kind of power.
WOW: Words can indeed stir the soul. We writers especially appreciate the fact that Sasee pays its writers competitively. How important is it to you as an editor that contributors get paid?
Sarah Elaine: Writing is an incredible art form. Every artist who contributes a piece (to any platform) deserves to be compensated for their time, energy, and creative work.
WOW: I couldn't agree more. Sasee is a regional magazine targeted toward readers living on the coast of South Carolina, but as one of your recent contributors, I was so happy to learn that you do accept submissions from writers outside this area. Does sifting through so many submissions make it challenging as an editor?
Sarah Elaine: Luckily, we have a very specific way of keeping organized. Part of our writer's guidelines is that every submission needs to have the month(s) of consideration listed as the subject line. This benefits me as well as the writer because I am able to classify the submission into its correct monthly folder. This makes it easy to keep track of and they are ready to be read when the time comes. I do appreciate that we accept writers from all over the country because it allows us to publish diverse stories and perspectives which I believe is important.
WOW: Many of the editors I interview start out as writers. Was this the case for you?
Sarah Elaine: Surprisingly, no. Although I have always enjoyed writing and the creative aspect of it, I would not consider myself a writer before this job. Writing songs and journaling as a kid is about as close as I ever got to being a writer. Proper grammar has always been important to me as well as expressing myself through words and music. As my family and friends would say, I have always had a way with words—especially when being witty or punny. I just never gave myself the opportunity to write my words down as often as I get the chance to now with this position.
WOW: I've enjoyed getting to know you a little bit through your monthly "From the Editor" messages, and I especially appreciated what you wrote in November, which encouraged readers to consider setting a new holiday tradition by volunteering. Such wise words! Writing these messages and other articles monthly must offer tremendous discipline. Do you have any hints for writers on building a regular writing routine?
Sarah Elaine: If I am being completely transparent, I do not know if I have a regular writing routine. Sometimes, putting demanding pressure on myself to come up with something is actually what hinders my creative thought process. Some months, the ideas for my "Letter From the Editor" just flow, and sometimes, I stare at the blank page for a while. When I do not know where to begin, I often think about the monthly theme and past experiences in my mind when I am not at work, like when I am driving or before I fall asleep. I do surprise myself when I come up with one small idea and then when I actually sit down to write, before I know it, I am wondering how I can make it shorter because I have written too much. Part of my job is to create the Sasee editorial calendar, so I always find it interesting when I discover my own surprising take on the theme.
WOW: Isn't it funny how much "writing" actually happens when we're doing other things? Speaking of doing other things, in another "From the Editor," you write about your baton twirling coach, Laura Card, and how she inspired you to not only excel at your craft but to be a better human being. Do you have a writing or editing mentor as well? What have you learned from them?
Sarah Elaine: While I'm not sure if any of them would consider themselves "editing mentors," I have definitely learned quite a bit from my coworkers at Sasee over the last two years. The publisher, the director of marketing and sales, and even the graphic designer have all taught me so much about proper writing, grammar, and publishing as well as plenty about adulthood and life in general.
WOW: With such a demanding job, I know it must be hard to squeeze in time for leisure reading. Do you read for fun, and if so, do you mind telling us what's on your bookshelf right now?
Sarah Elaine: Due to how much I read at work, I do not make as much time for leisure reading as I would like. I also have a hard time staying focused on one book throughout a long period of time, but I have grown even more fond of poetry—a writing form I have always found mesmerizing. Some of my favorite poets are April Green, Eleanor Russell, Pierre Jeanty, and Tiana Hart.
WOW: I love poetry, too, and the reading as well as the writing of it, can definitely become addictive. Here's another question I always like to ask everyone I interview. When I wake up in the morning, I like to get the creative juices flowing with either a cup of tea or cranberry-pomegranate juice. What gets you going in the morning?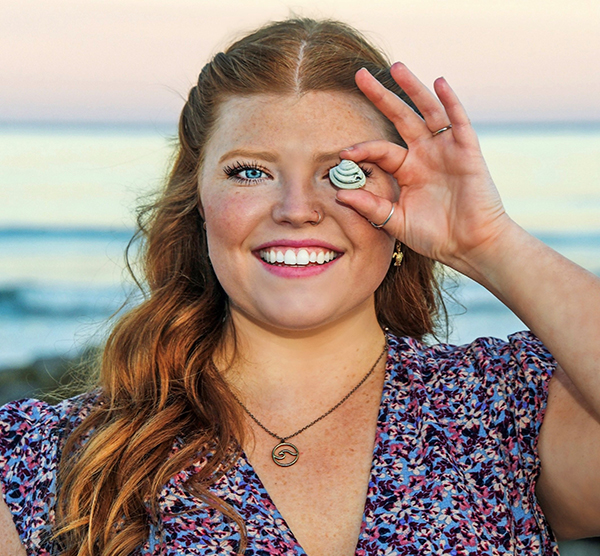 Sarah Elaine: My morning sip of inspiration is usually tea as well. Matcha and Chai are my favorites, but I also have alternative ways to get my juices flowing that involve music and movement. Oh, and my day is ALWAYS better when I start it with watching the sunrise over the water.
WOW: Wow, what a divine way to start the day! Okay, now that the sun's up, how do you like to end the day? In other words, you know you've had a good day when....
Sarah Elaine: I've had a good day when I have checked off many to-dos on a list, whether it be work-related or personal. Knowing I had a day full of motivation and intention makes me feel fulfilled. It's not necessarily just about doing my laundry or getting a writing piece finished, it's also about taking time for myself to rest as well as rejuvenate. A few to-dos that help me accomplish this feeling are things like learning a new baton trick, spending time outside with nature, or putting up / rearranging décor in my home. As far as ending my day, I like to care for my body through a deep stretch and a solid skincare routine before I hit my silk lavender pillow.
WOW: Ahh! I'm relaxed just reading about your routine. Self-care should be a priority for all writers and editors. Is there anything else you want to share? What's coming up in the future for you or Sasee?
Sarah Elaine: A specific part of my job that was added to this position when I was hired was to grow our social media presence. As with many features of artwork, it feels like magazines and print in general do not have the same following or support they once did due to the digital world we live in today. My advice to anyone who loves and appreciates these creative outlets is to find ways to support them so they can continue to prosper. We offer subscriptions ($30/year) so Sasee can be mailed to your home. Those interested can email me (shawkinson[at]strandmedia[dot]com) as well as follow us on Instagram (@saseemag) and Facebook (Sasee Magazine). For the latest, please visit the website for Sasee. To follow me personally, my Instagram handle is @SarahElaineHawk.
I know I do not have the background of a typical editor, but I admire WOW so much for this opportunity to be interviewed. Everyone's story is unique, and I respect WOW for providing a platform where we can rejoice in the aspect of diversity as well as connect, learn, and grow with other creatives. Thank you!
WOW: And we are so grateful to you. Thank you so much, Sarah Elaine, for spending time with us today! We wish you all the best, in both your personal and professional pursuits.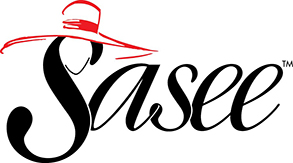 Want to Submit to SASEE?
Sasee welcomes editorial submissions from freelance writers. They're seeking new, unpublished, first-person, non-fiction material that is for or about women. Essays, humor, satire, personal experience, and features on topics relating to women are their primary editorial focus. Diversity of subjects that reflect all age groups and variety of writing styles are invited. Payment for articles varies. Note: Sasee does not publish fiction or poetry and will not be able to respond to such submissions.
Requirements: 500 to 1,000 words in length. Sasee reserves the right to edit articles for length and content. Your submission should also include your contact information (name, address, phone, e-mail, fax), a short bio (25-30 words), and a photo/headshot. All material must be emailed two months in advance (by the 15th) as specified on the editorial calendar.
How to submit: E-mail your submission to shawkinson[at]strandmedia[dot]com. Please include the month(s) of consideration in the subject line. Sasee asks that you please send the text of your article in plain text in the body of your e-mail, rather than as an attached file. For more, please see their Writer's Guidelines.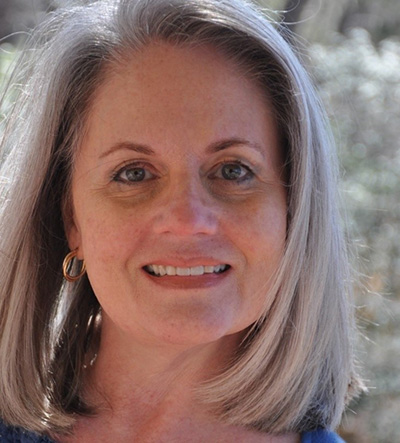 Ashley Memory is a columnist and critique editor for WOW and a regular contributor to Healthline Media. Her essay, "A New Shade of Me," appeared in the October issue of Sasee for their Renew & Revamp theme and "Modern Conveniences," a tale about her new appreciation for her grandmother's old-fashioned gadgets, debuted in the December issue of Pinestraw. She has also written for Poets & Writers, NBC THINK, Wired, and Carve. Ashley's French is barely passable but thanks to her new puppy Max, she is fluent in Huskinese. For more, see ashley-memory.com.