his month, we dive into writing the dark, mysterious, and weird with Suzanne Craig-Whytock. Suzanne is an award-winning Canadian writer. Her first three novels, Smile, The Dome, and The Seventh Devil are published by Bookland Press. Her first collection of short stories, Feasting Upon The Bones was published by Potter's Grove Press in 2021, and her new collection of short stories, At The End Of It All published in February 2023. Suzanne is also founder and editor of DarkWinter Literary Magazine, an independent publication from Ontario, Canada that focuses on short fiction and poetry. Take a look at their mission statement:
"We want your weird, your traditional with a twist, your humour, your dark thoughts, or your elation. We're open to anything—just make it interesting."
I submitted a rather dark story about the death of two young dinosaurs, and Suzanne chose my story, "New River Gorge" for DarkWinter's January issue. In this interview, we talk about what draws us to dark stories, her new collection of short stories, and advice for authors waiting to hit "submit."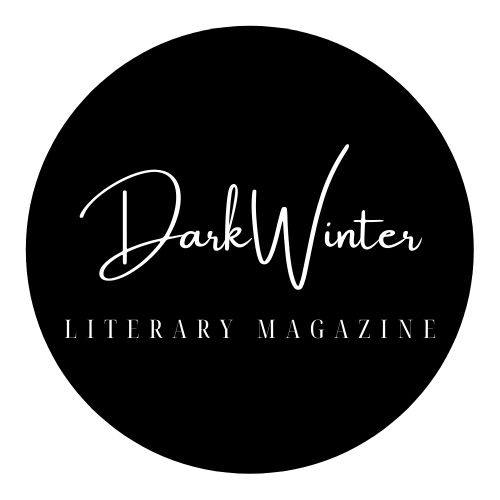 WOW: Suzanne, welcome to "On Submission"! I am so excited to talk with you. You published my fiction story, "New River Gorge" in DarkWinter's January issue. That was my first fiction submission, and my heart leapt when I got your acceptance email! What does it feel like to make a writer's dream come true?
Suzanne: It's an incredible feeling. I was a 'first reader' for another magazine and was responsible for the initial screening of submissions. On numerous occasions, I sent a submission to the next stage, something that I would have published myself, only to see it rejected. So I thought, why not start my own literary magazine where I can publish the things I like, the things that make me say, "Wow!" and even the things that maybe need some polish but have potential, and work with writers both emerging and established to get their ideas publication-ready? It's been amazing, really—we had so many outstanding submissions that we had to take a hiatus from mid-October to January 1st because we were booking writers so far ahead. Whenever I accept a submission and the writer says, "You've made my day!" I know I'm making a positive contribution to the writing world.
WOW: That must be so rewarding. Clearly, from the tremendous number of submissions to DarkWinter, your sense was correct. As a reader, I was drawn to DarkWinter because the pieces don't shy away from the hard subjects. What draws you to stories that can be difficult to read? What do you think we can learn from the dark?
Suzanne: I think we need the dark—we can live vicariously through it without becoming dark ourselves. There's a certain catharsis in reading about things that make us feel emotions, particularly the painful ones, without having to experience the pain firsthand. Or maybe you HAVE experienced the pain first-hand but reading about someone else's experience makes you feel less alone. I always go back to one of my favourite writers, Stephen King, in his essay "Why We Crave Horror Movies," where he says that it's "lifting a trap door in the civilized forebrain and throwing a basket of raw meat to the hungry alligators swimming around in that subterranean river beneath."
WOW: Leave it to Stephen King for the perfect metaphor of how our brains crave fear! Your preface reminds me of Tina Fey's comments about her family: "They say that funny people often come from a difficult childhood or a troubled family. So, to my family, I say, they're giving me the Mark Twain Prize for American Humor! What did you animals do to me???"
Suzanne: I'm extremely fortunate to have come from a very loving and supportive family, which makes things interesting when I do readings. Many of my stories are written in first-person so I often preface a reading with "for the record, my own family is lovely and nothing at all like the parents in this piece" or something to that effect. A lot of my writing stems from childhood incidents, but they're usually things that I've twisted to make strange or happened to someone else. My favourite part of writing is the 'what if?'—taking something completely ordinary and then imagining 'what if there was a regular painting of a guy but then it came to life, and he killed people?' or something like that.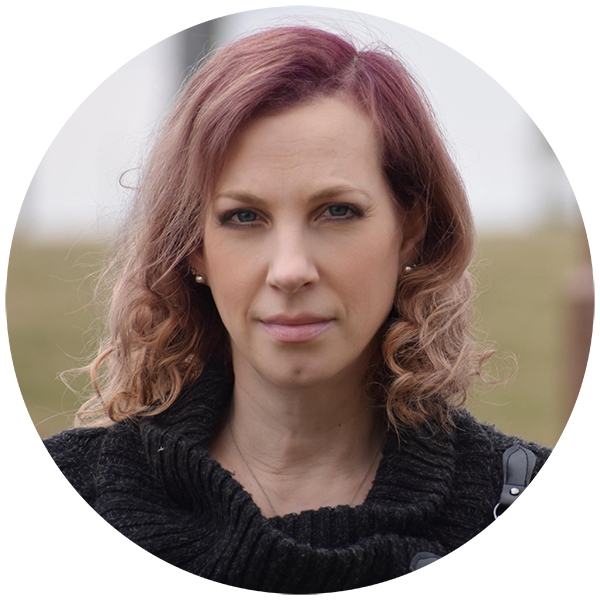 "I think we need the dark—we can live vicariously through it without becoming dark ourselves."
WOW: What a great writing prompt idea. Look around you and ask, "What if?" I wonder what the cow in the painting across from my desk would say if he could talk. I love it!
Your novel, The Dome is a story about teenagers surviving together in a post-apocalyptic hellscape; and yet your blog, aptly titled "mydangblog" is filled with humor. How do you balance humor and horror?
Suzanne: I love writing both, to be honest. I have a very twisted sense of humour as well as a strange imagination, and I think that lends itself to both comedy and drama. And while The Dome certainly has its dark moments, there's a lot in there about love, the importance of family, and even a touch of humour. My third novel, The Seventh Devil, would be considered a supernatural thriller, but even within that, there's humour, friendship, and love; even more so in the sequel The Devil You Know, which will be out late this spring. As for the humour blog, I try to find something funny each week to focus on, and that really helps keep my head above water.
WOW: One of the sections in your first collection of short stories, Feasting Among the Bones, is entitled "Be Careful What You Wish For." As a reader, I love dark twists. When you are crafting a story, how do you balance keeping the reader in suspense and yet engaged? Do you start from the ending and work backward or follow an outline?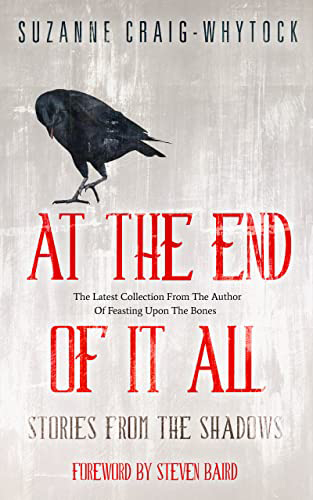 Suzanne: It really depends on the story. I sometimes start with an idea, let it germinate, then just sit down and write until I feel the story is done. But I also like to have endings that are powerful and twisty or wrap things up in just the right way; so often, the idea might simply be the last line, and then I build the story around it. In my new short story collection, At The End Of It All (that just published on February 7), the anchor stories are called "Nomads of the Modern Wasteland"—there are three stories, one at the end of each section. The idea for all of them came from a single image—I was driving down a street and saw three people walking single file across a parking lot. Immediately, I wanted to know who they were and where they were going and started filling in their backgrounds until I had the three pieces that anchor the collection.
WOW: How did you put this collection together? Did you write the other stories alongside "Nomads of the Modern Wasteland" or did you have previously written stories around that found a home in this collection?
Suzanne: I had four stories that I'd previously written, but I mostly started this collection from scratch in the summer of 2021 and finished it in spring 2022. You'll find a couple of characters who've "crossed over" into the new collection, as well as one that was prominent in both Feasting Upon The Bones and The Devil You Know—Mr. Death, also known as Mort Sterven. He's a favourite, and I'm already working on a third book in the Seventh Devil trilogy that features him as more of a main character.
WOW: I love cross-over characters! I've been binging Jasmine Guillory's romance novels and she does this so well. So, how do you know a story is complete? When do you put your pen down?
Suzanne: Oh, I'm the worst for this as both my publishers will tell you, asking for revisions right until the 11th hour! Even now, I look back at some of my books and say, "Why didn't I add that?" or "Ooh, I used the same word twice in two paragraphs" (I'm a little fanatical about varying my diction). I suppose for me, it's done when I'm completely happy with the ending. The Seventh Devil, for example, originally ended with Chapter 20, but I had so many ideas swirling around in my head that it didn't seem like it was done yet. So, I added a last chapter, more of an epilogue, that leads into the next book.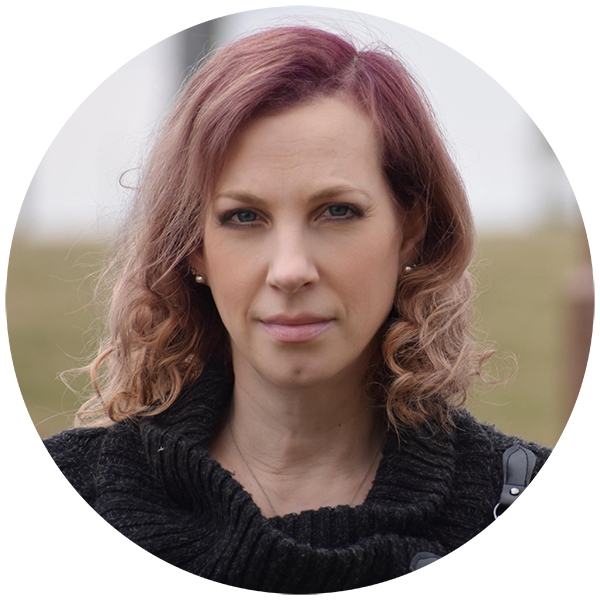 "Just hit 'submit.' What's the worst that can happen? You might get rejected? Everyone does at some point, but eventually you'll find the right place for your work."
WOW: You recently celebrated The Dome being translated into Arabic. Tell me about the behind the scenes of that opportunity. How did you negotiate foreign rights?
Suzanne: My Canadian publisher, Bookland Press, negotiated the foreign rights with Arab Scientific Publishers, a very large publishing company out of Lebanon—they actually publish translations of some big-name authors like Stephen King and John Grisham and it was a thrill to see my book cover on a splash page alongside theirs! Unfortunately, I don't speak Arabic, but I'm so proud to share the book with an Arabic audience and hope anyone who reads the Arabic version of The Dome enjoys it.
WOW: From an editor's perspective, what advice do you have for writers who are waiting for the right publication for their work or the right time to submit?
Suzanne: First, read content that the publisher or journal has accepted and their submission guidelines, so you know what they're looking for. Get a couple of beta readers to give you feedback. Then edit for grammar, spelling, usage and so on. At DarkWinter, we work with authors when a story has potential but needs help with structure, formatting, or style, but other publications want a completely polished piece. Then, just hit 'submit.' What's the worst that can happen? You might get rejected? Everyone does at some point, but eventually you'll find the right place for your work. Remember that many publishers get thousands of submissions, and it just depends on who's reading on any given day. Last year, I found a rejection letter for a poem that I'd written when I was about 21 (back in the days when you had to send your work by mail and received a handwritten response). I reread the poem and still thought it was pretty good, so I sent it to an online journal, and it was accepted—three and a half decades later.
WOW: "On Submission" always ends with something fun. If you're up for it, I'd like to do a lightning round of what keeps you warm during the long Canadian winter. Are you ready?
Tea or coffee
Beer or wine
Poutine or split pea soup
Fireplace or space heater
Old quilts or heated blanket
Dogs or cats
Suzanne: I'll take sitting in front of a fireplace wrapped in one of the quilts my husband's grandmother made, with a cat on my lap, a glass of white wine in my hand, and a plate full of poutine on the side table next to me that my dog is staring at and hoping I'll share. Idyllic.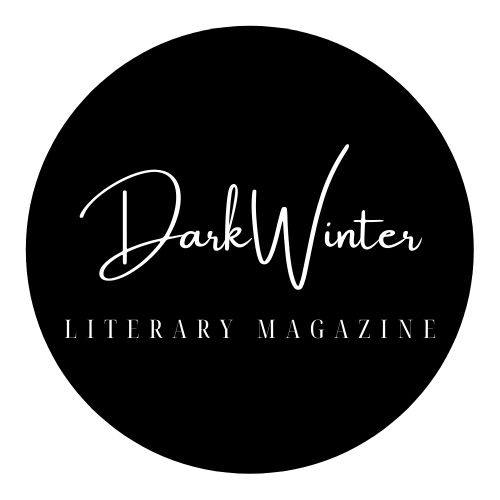 That sounds perfect! Thank you Suzanne Craig-Whytock for spending this time with me for your wonderful stories and for DarkWinter Literary Magazine. If your favorite reading chair and fireplace are beckoning, try something scary and feed those alligators. You can pick up Suzanne's short story collection here. Or if you have a dark piece that hasn't found a home, consider submitting it to DarkWinter. Check this page for their next round of open submissions.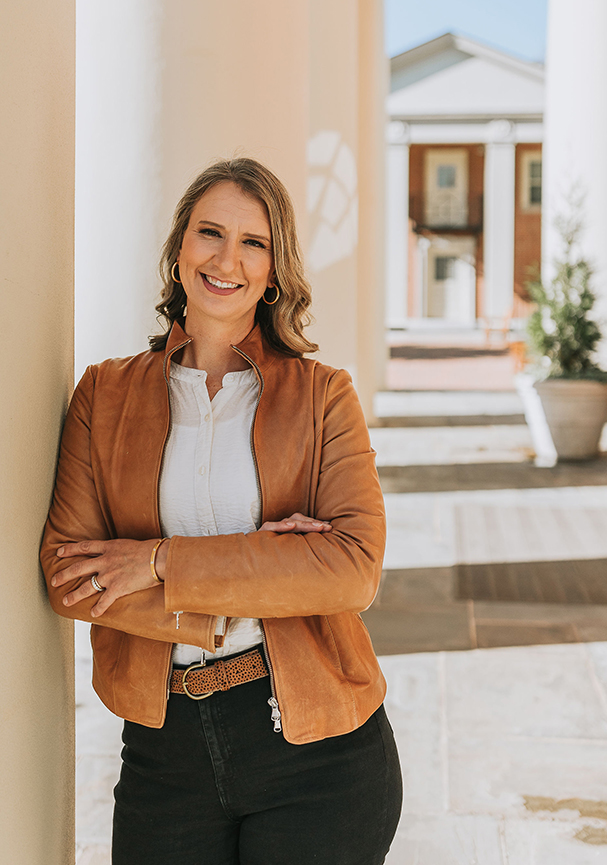 Stacy Wentworth is a board-certified radiation oncologist and medical director of Cancer Survivorship at Atrium Wake Forest Baptist Health Comprehensive Cancer Center. Her research has been selected for presentation at national conferences and she has numerous publications in peer-reviewed journals. She also is a regular contributor to Psychology Today, addressing common concerns in cancer patients. Her non-scientific work has been featured in Evocations and DarkWinter Literary Magazine. Dr. Wentworth lives with her husband on a farm in North Carolina with a menagerie of animals including 3 fat horses, 2 fainting goats, 7 loud chickens, four rescue dogs and one opinionated cat. When not seeing patients or mucking stalls, she is working on her first book.