Lori Holmes is an international bestselling author of metaphysical fantasy books. She is also a self-published author. When she made the choice to become an indie author, her husband, Matthew (Matt), decided he would help her with her advertising while he also took care of their twins. Fast forward a few years, and now Matt Holmes is not only running successful ad campaigns on both Amazon and Facebook for his wife's books, but he is also teaching other authors his system in his courses.
Before I had the chance to ask Matt all my burning questions, I was able to audit the paid Facebook video ads course, Jumpstart Facebook Ads for Authors, that he references in this interview. He is a great teacher, and I could easily detect his passion to help other authors in every video. Although at this writing, I haven't had the chance to put everything he taught me into practice for my own Facebook ad campaigns, I am anxiously awaiting the day I am able to. I'm so happy to bring this interview to you because I believe that Matt can help you understand Facebook and Amazon ads, and why it's important to put some time and money into learning how to do them the right way and a method that does not take hours away from your writing each week.
Matt shares how he got started with his wife's ads, some of his tips and tricks, and mistakes he sees other authors make, as well as fill us in about his courses—including the 7-day free course, so you can see what Matt is all about and whether or not you can learn from his videos.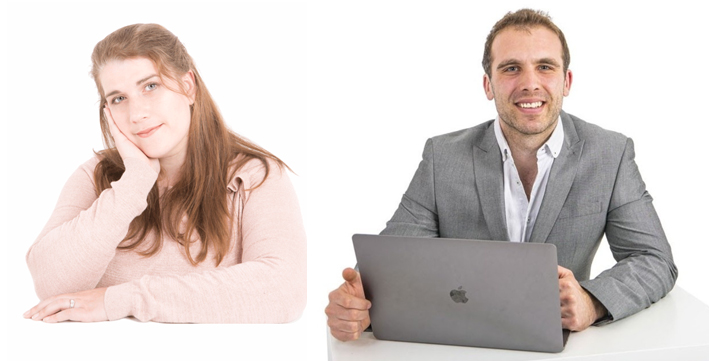 (Lori and Matthew Holmes)
WOW: Matt, thank you for joining us today. Can you tell us a bit more about how you got started with Facebook and Amazon ads? I know in your family that your wife is the main writer, correct?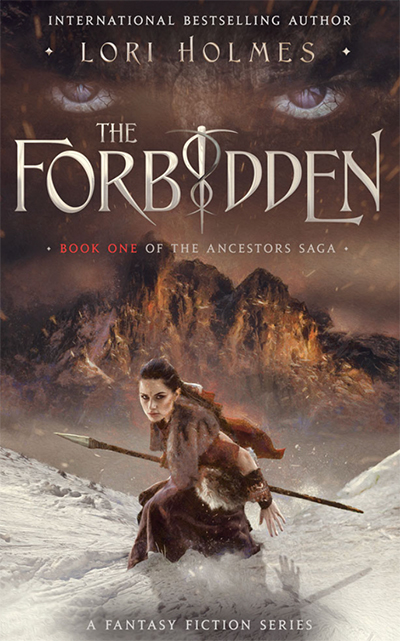 Matt: Yes, my wife, Lori, is the author of a fantasy fiction series, The Ancestors Saga.
It all started back in 2016, when we self-published Lori's first book in her series. In short, it didn't go too well! We tried (and failed) to market that book ourselves, so we went down the traditionally published route instead. We found a publisher who loved Lori's first book and her plans for the rest of the series. We had multiple back and forth emails, calls, etc., and signed the contract.
Six months went by of consistent communication, editing, proofreading, branding, when, out of the blue, the publisher pulled out of the contract. So, we were left with no publisher and had a decision to make...
Option #1: Find another publisher.
Option #2: Self-publish Lori's books.
After a lot of conversations and research, we landed on option #2 and haven't looked back since.
In 2020, Lori completely rewrote (and expanded) that first book, we re-grouped and re-launched on April 19, 2020, with a new book cover, a slightly different pen name, and a new website. Lori has now completed her first four book series (plus one companion novel as well as a side story that will be published in Summer 2023).
Together, we've taken Lori's books from earning $133 in her first month (April 2020) to over $17,000 per month with four books and two to three times return on investment. We've achieved this through, predominantly, Facebook ads and Amazon ads as well as using promo sites when we launched a new book in the series or run a seven-day Kindle Countdown Deal.
On top of this though, we are also building Lori's email list, as it's so important to build your own audience (e.g., off of Amazon, Facebook, Twitter) these days. We can then nurture the relationship with each subscriber through an automated sequence of emails and let them know when a new book is released, ask for reviews, and so on.
"Together, we've taken Lori's books from earning $133 in her first month (April 2020) to over $17,000 per month with four books and two to three times return on investment."
WOW: Thank you for sharing the entire story with us and a summary of the marketing methods you are using! Can you share a couple of specific examples with us of your wife's books—how sales increased when you started doing Amazon and Facebook ads successfully and about how much you had to spend on ads to get there?
Matt: We started off spending about $10 per day on Facebook ads and were fortunate that we were profitable each day at that ad spend. Over time, as I got to grips with Facebook ads, discovered what worked and what didn't work in terms of audiences and ad creative, and as we began earning royalties from Amazon, we reinvested that money back into the ads to drive more readers to the books.
Once I had the Facebook ads ticking along, about three months after launching, I started tinkering with Amazon ads. These were a little trickier than Facebook ads, and a lot slower to get moving. Funnily enough, the Amazon ads sold a lot of paperback copies of Lori's books, whereas the Facebook ads were definitely the driving force behind the Kindle sales and page reads.
Even with Amazon ads, we were only spending around $5-$10 per day. Today, we're spending anywhere from $200-$300 per day on advertising (depending on the time of year, what promotions we are running, if we're testing some new ideas), and even at that level, we are generating, on average, two to three times return on investment.
WOW: This gives authors a better understanding when they can see specific results. We appreciate your transparency! For our readers who are starting out with marketing their own books, a lot of them ask: why do I have to run ads on Amazon or Facebook? What would your answer be to them?
Matt: Great question! It would be wonderful if we didn't have to spend money on ads, and Amazon just sold our books for us. And it was this way once, back in the golden era of Kindle (around 2010-2012). You could publish your book on Amazon, and Amazon would essentially sell it for you!
But there were a lot fewer books on Amazon at that time. Today, there are tens of millions of books with hundreds, even thousands, of new books being published every single day. In short, if you're not advertising, your books are going to become lost in a sea of other books.
The other thing to keep in mind is the Amazon algorithm. If you can prove to Amazon that your books are enjoyed by readers and they sell a good number of copies, you'll improve what's called your Amazon Bestseller Rank. The better your Bestseller Rank, the more Amazon is going to sell your book for you.
It's going to show your books on its website to readers who may enjoy it based on their previous purchase history of other books. It's going to email readers who have looked at your book but didn't buy, as well as email them about your book if they've looked at a book similar to yours.
To put some numbers to this with Lori's books, only around 25-30 percent of our overall sales and page reads come from ads. The remaining 70-75 percent are what we call organic. Essentially, that's Amazon selling them for us because of the Bestseller Rank we've achieved. I know authors who only sell around 10 percent of their books through ads, and the remaining 90 percent are organic.
However, without the ads, you're just not going to generate the visibility, sales, and page reads your books need to achieve a high Bestseller Rank, and therefore, you won't benefit from organic sales and page reads.
For every sale and borrow (someone who borrows your book as part of their Kindle Unlimited subscription, and you, as the author, get paid for every page they read), your Bestseller Rank improves. It doesn't matter whether the sales and borrows come from ads, email, organic, or so on. They all improve your Bestseller Rank. So it's like a beautiful flywheel effect when you start getting the organic sales and borrows.
Ads are more a necessity in today's publishing landscape than a luxury, especially if you want to make a living from your books.
"Today, there are tens of millions of books with hundreds, even thousands, of new books being published every single day. In short, if you're not advertising, your books are going to become lost in a sea of other books."
WOW: Okay, now that we know the why and examples of success, let's talk about your courses. I'm lucky enough to have gotten to try out the Jumpstart Facebook Ads course, as I mentioned in my intro, and I can't wait to have the chance to implement all the advice and tips you give in it. Please give us a brief rundown of what authors will learn in that course.
Matt: Absolutely! Thank you. So, inside the Jumpstart Facebook Ads course, I share the system I use to run Facebook ads for my wife's books; but I've also used this exact system when running Facebook ads for other authors, so I know it works across multiple genres.
The biggest challenge most authors I speak to have is running ads; they are authors, after all, not marketers! But to earn a living from your books, you need to put on your business hat. Harsh as it sounds, if you're not making money from your books, it's not a business, it's a hobby.
Marketing and ads are just something that needs to be done to position your books in front of readers. One of the lessons I've learned running Facebook ads for my wife's books is "less is more."
In the beginning, I'd spend two to four-plus hours per day "messing" with Facebook ads. No author has time for that! And nor did I when our twin boys were born in June 2020! So, I knew I had to drastically cut down the time I was spending on ads if I was going to make things work not only for Lori's books but also for our family life.
I love simplicity and the 80/20 Rule (also known as Pareto's Principle). And this is exactly what I apply to Facebook ads. I focus on the 20% of ads that are generating 80% of the sales and page reads. And within the Jumpstart Facebook Ads course, I walk you through my system which takes less than sixty minutes per week to manage, allowing you to get back to your writing. And funnily enough, despite spending a lot less time managing our Facebook ads, the results have improved tenfold.
I'll also walk you through how to optimize your Facebook ads, and when you're ready, how to scale things up, spend more money (profitably), and reach more readers.
WOW: That all sounds fantastic, and as I said, I think you are very easy to learn from! Okay, then what about the Jumpstart Amazon Ads course?
Matt: Again, the premise of the Jumpstart Amazon Ads course is simplicity and applying the 80/20 Rule. I walk you through the fundamentals of Amazon ads, all the way through to target research, tracking, implementing my system, optimization, and scaling.
Another critical part of Amazon ads is brand protection. Many authors feel it's a waste of time and money to run Amazon ads that target their own pen name, book titles, and so on. But I would argue it's one of the most important things you should be doing with Amazon ads. We sell a lot of Lori's books through the Brand Protection Campaigns I run, and in the course, I'll show you how to set these up for yourself.
Just like the Jumpstart Facebook Ads course, the Jumpstart Amazon Ads course is a step-by-step system to follow. You watch over my shoulder as I build out campaigns and optimize and scale them—all whilst I explain what I'm doing and why.
WOW: I think a lot of authors will wonder about the Brand Protection Campaigns, and I don't think it's talked about enough. So kudos to you! Authors will want to know: Do I have to advertise on both sites? When will I have time to write?
Matt: This is a great question and exactly why I've built the systems I have for running Facebook ads and Amazon ads. Authors need time to write! Without getting too technical, Amazon ads are difficult and slow to get moving if your books are ranked above 50,000 in the Kindle store. The reason being that the algorithm looks at sales history, and if your books aren't selling much, then your Amazon ads aren't going to get much in the way of visibility (also known as impressions).
Amazon would rather give those impressions to books that have a proven track record of selling, as it makes money for not only the author, but Amazon as well. Even if your books are ranked below 50,000, I would still recommend most authors start with Facebook ads because they just get going much quicker than Amazon ads.
Facebook ads can send a lot of traffic to your books very quickly and can convert well, once you have all the pieces in place (i.e., good ad creative, relevant targeting—things I cover in the Jumpstart Facebook Ads course).
So, I would recommend authors start with Facebook ads and stick with just that one platform for three to six months before trying to learn Amazon ads. You're just going to overwhelm yourself by trying to learn two ad platforms at the same time, and your results will suffer because of it. Better to get great results from one platform, than mediocre results from two platforms.
"I love simplicity and the 80/20 Rule (also known as Pareto's Principle). And this is exactly what I apply to Facebook ads. I focus on the 20% of ads that are generating 80% of the sales and page reads."
WOW: That's great advice, and it makes sense to learn one instead of trying to learn both at the same time. For authors who have been working with ads for a while, what are a couple of common mistakes you see that they could easily correct?
Matt: With Facebook ads, the biggest "mistake" I see is authors stacking a bunch of unproven audiences together into a single ad set. With this approach, if that ad set works or doesn't work, you have no idea which audiences were doing all the leg work or pulling down the performance of the entire ad set.
This is why I always test one audience per ad set. I can see how that specific audience performs, and once I have the data, I can decide whether to scale it up or cut my losses with it.
On the Amazon ads front, the biggest "mistake" I see authors making is "spaghetti on the wall targeting." By this, I mean they're targeting hundreds of keywords or ASINs, in a single campaign, hoping that some of them will stick.
Pair that with a $10 per day campaign budget, and there's just nowhere near enough budget for each keyword or ASIN to get a fair shot at "proving" itself. Just a handful of those hundreds of targets will get any meaningful budget; the rest will just get the dregs of the budget—or, more than likely, none at all.
A much more effective and accurate way of finding keywords and ASINs that actually work is to test a smaller sample. Personally, I like to test ten to fifteen keywords/ASINs per campaign. This way, budget isn't spread too thin, and each target has the opportunity to prove itself and for me to figure out whether it's worth scaling up. I call these mistakes, but we don't know what we don't know, right? I made these exact two mistakes when I was first starting but soon figured out a more effective strategy that delivered better results.
WOW: Testing Facebook and Amazon ads and keywords definitely makes sense. It all sounds a bit like gathering data for a science experiment, except in this case, it's really marketing research. What if someone is reading this interview now and they're thinking: This sounds interesting, but I'm not sure yet about taking a whole course. Do you have any trial periods or a sample class?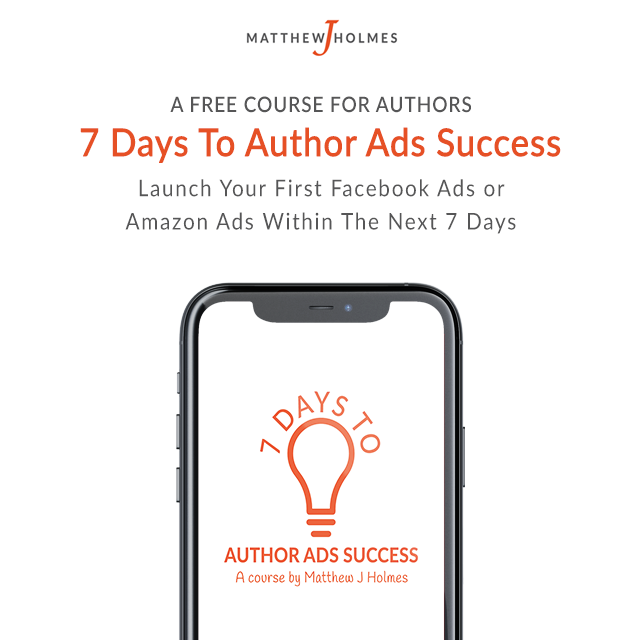 Matt: Yes, absolutely! There's a 14-day money back guarantee on both courses. But on top of that, I also have a FREE 7-day email course, that will help you get your first Facebook ads and/or Amazon ads up and running within the next week.
I've had hundreds of authors go through this [free] course, and the feedback I get is fantastic. It's highly actionable, and you'll walk away from it with ads that are out there in front of your ideal readers, driving traffic to your books. I'll also introduce you to optimization, scaling, and my weekly workflow for managing ads.
You can find out more about this free course here: 7 Days To Author Ads Success.
WOW: That's great that you offer a free course that is actionable and gets people started. Any closing words of wisdom about ads?
Matt: Always look at the big picture. Don't look at your ads inside of a vacuum. With Amazon particularly, the power of organic sales and borrows is huge. As I mentioned earlier, with my wife's books, only around 25-30 percent of our total sales and page reads come from the ads we are running. The remaining 70-75 percent of sales and borrows are organic.
But those organic sales and borrows wouldn't be possible without ads.
If I were focused purely on the ads and not looking at the impact the ads were having on organic sales and borrows, I'd have stopped running ads months ago! You also need to consider read-through. For every reader who buys or borrows book one of a series, a percentage of them will go on to buy or borrow books two, three, and so on. This is why I'm always looking at the big picture and not looking at the ads in isolation.
And finally...
Ads are not a magic bullet. Ads are purely there to drive relevant traffic to your books and to enhance the visibility of your books by positioning them in front of your ideal readers. Your book sells your book.
WOW: Thank you, Matt, for being here with us today and sharing your knowledge. We really appreciate it!
We know that you are offering a great deal to our WOW! community of authors. What is the deal you're offering, and how do WOW! readers take advantage of it?
Matt: Thank you, yes, I've put together a special deal for WOW! readers, offering 25 percent off one or both courses (Jumpstart Facebook Ads and Jumpstart Amazon Ads).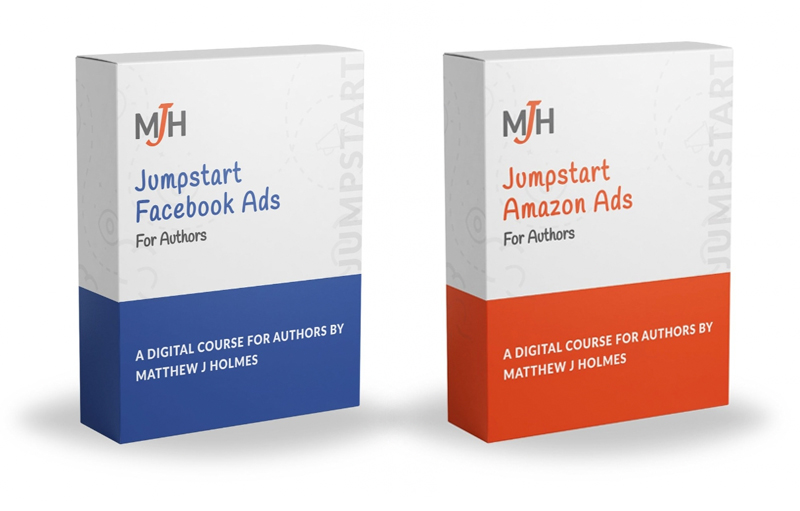 You can check out the details for each course here:
Jumpstart Facebook Ads for Authors
Jumpstart Facebook Ads for Authors
And if one or both courses are a good fit, at the checkout, enter the code WOW25, and your 25 percent discount will be applied. There's also a payment plan option to spread payments out over five months. (The 25 percent discount applies to the payment plan if that's a better option for you).
***
Authors, we encourage you to take action today by either signing up for the free course or get 25 percent off the paid video courses with the code WOW25 and learn how to get your ads in front of your right readers!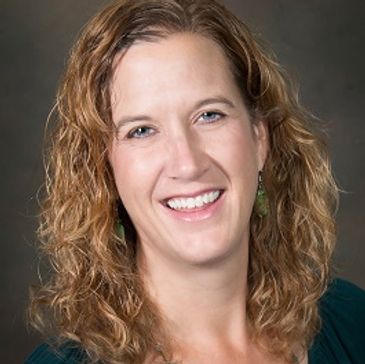 Margo L. Dill is a published author, editor, and publisher in St. Louis, MO. She is also the managing editor at WOW! Women On Writing. To find out more about Editor-911 Books and all they have to offer to readers, check out Editor-911.com or to find out more about Margo and her writing work, you can visit, Margoldill.com. When she is not busy writing and editing, she loves reading, taking walks, eating out, and hanging out with her daughter and dog.