As an author, promotional products can be an invaluable way of spreading awareness about your book. It can be a gift for reviewers who are considering promoting your book. It can be items to include in a giveaway. It can provide an opportunity for people to support you in addition to purchasing and reviewing your book. From custom pins to keychains to stickers to handmade items, you can create all types of promotional items that will capture a potential reader or resonate with a long-time fan. We reached out to the writing community to find out how authors have used promotional products when marketing their books.
*
Kathryn Starke, author and founder of Creative Minds Publications: "I have written and published children's books, educational resources, and contemporary romance novels. I have found that stickers, bookmarks, and postcards (that all have the cover of the book on them) are most effective in promotion and marketing of the book."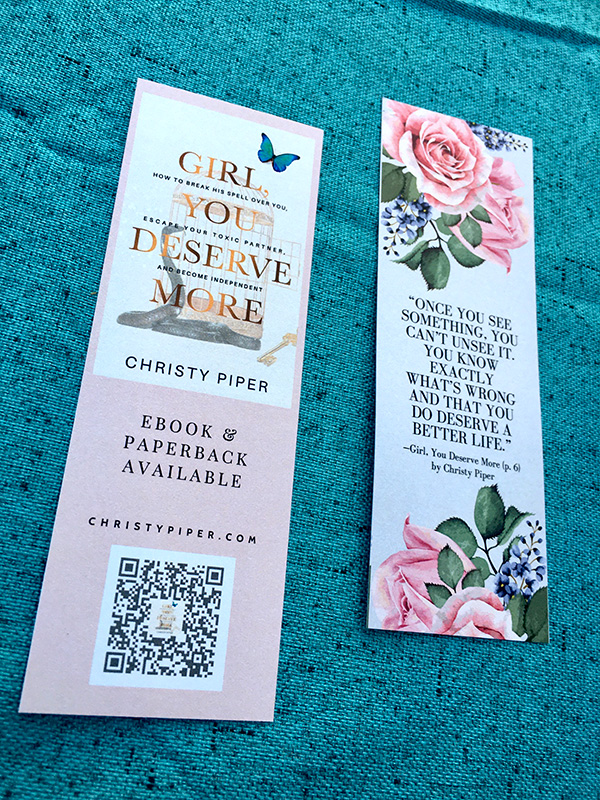 Christy Piper, author of Girl, You Deserve More, and relationship coach: "I made fun bookmarks to promote my book. There is a QR code and the book cover on one side, and an inspiring quote on the other side. My book's target audience is women. It's designed with beautiful flowers and colors that would attract women to want to pick it up. I primarily handed them out at events where I had a table selling my book. I also posted them on some cork boards at a local community college. It's hard to know the direct results from these actions, but I continue to sell books every day on Amazon. A friend hung my bookmark up at the retreat center he owns. I think I've gotten quite a few sales because of the way he displays it, and the type of people who visit the retreat center."
Victoria Noe, who wrote Fag Hags, Divas and Moms: The Legacy of Straight Women in the AIDS Community: "At the book launch last for my last book...I gave away buttons. Each little button either said 'Fag Hag,' 'Diva,' or 'Mom.' Different colors, different fonts. They were very popular! I also had a book cover cake: rectangular cake with book cover icing. Also very popular! The bakery, which has done a lot of these (I got the idea when Sara Paretsky had a book cover cake done by them a few years ago), and the button maker were both recommended by the bookstore where I held the launch."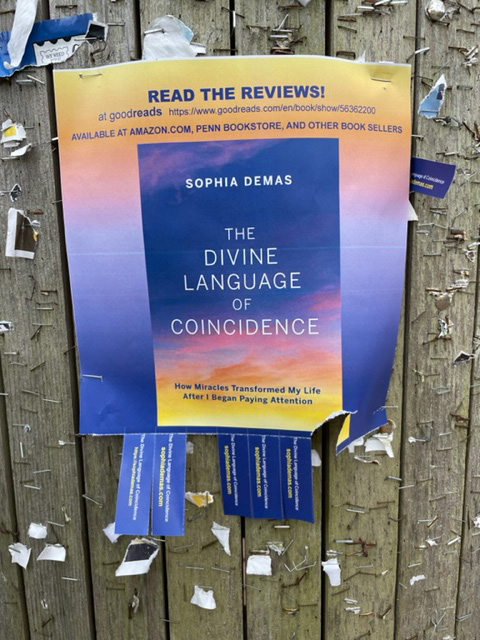 Sophia Demas, M.Ed., author of The Divine Language of Coincidence: "Even though I consider both items to be non-tech, Stone Age marketing, they work! One is a flyer I designed with tear out tabs, which I place on kiosks at Upenn's campus and supermarket bulletin boards (people tear the tabs and I keep replacing them), and the other is a t-shirt my husband designed with the front cover on the front and the back cover on the back (my human billboard). When someone comments on it, he whips out and gives them my card with the book cover on it."
H.R. Bellicosa, author of The Punishings: "For the launch of my book, The Punishings, I had a local printer make custom business cards and bookmarks. They both contain my website, cover art, and a blurb from the cover. The bookmarks also contain a request to leave a review [on shopping sites like Amazon or book review platforms like GoodReads]. I also have large hardback posters with an easel back portraying the cover of my book which works really nicely for book signings."
CK Sorens, author of Trimarked: "For promotional products, I've used character art bookmarks and handmade jewelry that represented pieces from my books. I found the DIY videos I created for the jewelry with 'about the book' text floating over it did really well. The conversation generated around these promotion items was engaging, especially by people who appreciated the art of it. The images led to more sales than the giveaways containing these items, in fact."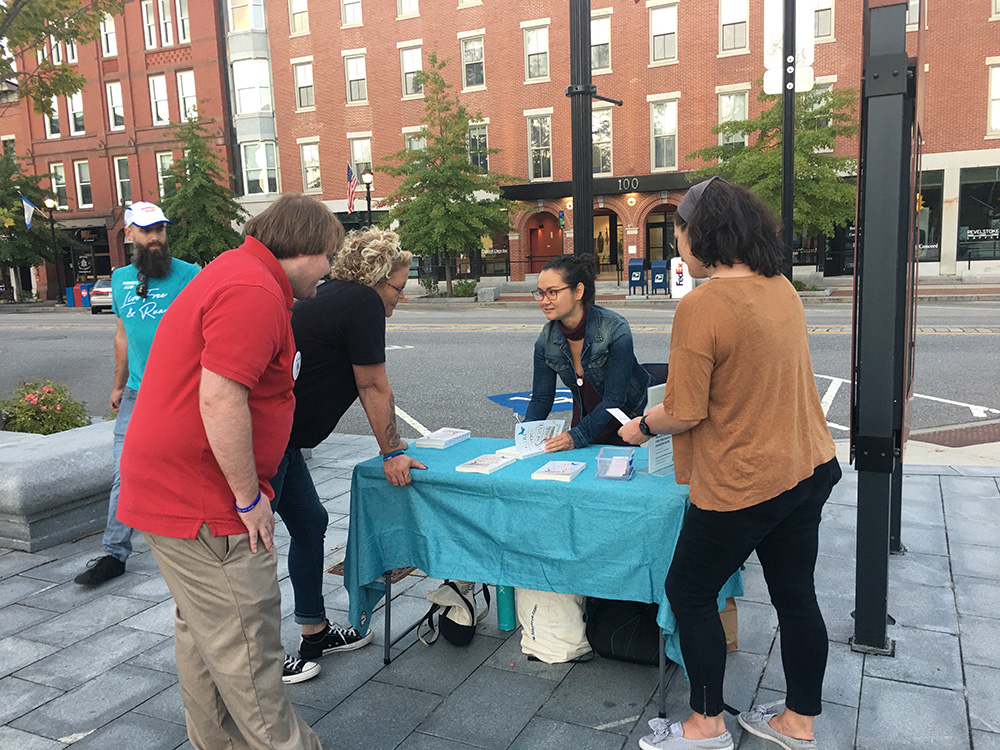 (Author Christy Piper)
As you consider your book marketing budget, promotional products can make it easy to attract attention. Here are several tips on using these products in your marketing:
Include them with the book when sent to the reviewer
Giveaway the products on social media or your blog for a boost in following & awareness
Bring them to any events to give them to interested readers
Place posters & bookmarks sporadically on community boards to catch readers' eyes
Ask an indie bookstore to place your bookmarks at the register
Of course, make sure you don't spend all of your budget on this method. Timing is also essential too. It may be best suited for a newly launched or soon-to-be-released book rather than one that's been out for a few years. However, with the right approach and the right swag, promotional products can be an excellent way of capturing your reader.
***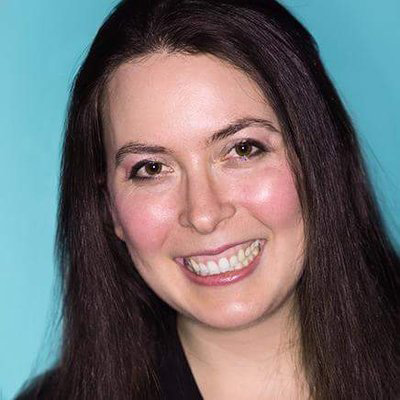 Nicole Pyles is a writer living in Portland, Oregon. She has her Bachelor's Degree in Communication from Portland State. She has contributed her writing to BestColleges.com, WOW! Women on Writing, Ripley's Believe it or Not, Sky Island Journal, and The Voices Project. When she isn't hunting down just the right word, she loves writing short stories, reviewing books, and watching movies.