n the darkened classroom, my instructor began his slideshow, presenting us with an actual crime scene photo of a decomposing body hanging from a tree in the middle of the woods. Because a few weeks had passed, we couldn't tell the ethnicity of the deceased or notice much of anything besides a thick layer of maggots crawling across what was left of the body. A different crowd may have let out a collective gasp or had members abruptly leave the classroom to get air. But not the audience at MurderCon. Instead, we flipped open our notepads, turned on our tablets, and asked questions.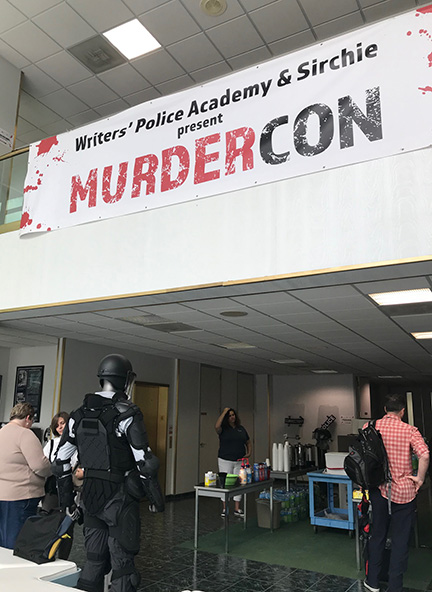 At the beginning of August, I made the three-hour drive from my home in Charlotte to Raleigh, North Carolina, excited to attend a writing conference unlike anything I'd ever participated in before. After years of reading true crime novels, binging every true crime-related podcast I could gain access to, and watching more episodes of Forensic Files than I care to admit, I had the opportunity to learn how to write about murder and crime from the experts themselves—thanks to the four-day conference put on by the Writers' Police Academy (WPA), appropriately titled MurderCon.
Picking up my conference schedule at the registration desk let me know I was in store for an eye-opening experience, with classes that had titles, such as "Buried Bodies," "Murder-Mayhem," "Truth or Lies: The Art of Interrogation," "Shoes, Glorious Shoes: Footwear Evidence," and much more. It didn't take long to realize other attendees had traveled across the country, and even from other countries, to attend this immersive writing conference.
First on the order of events was an eye-opening panel discussion presented by members of the North Carolina Office of the Medical Examiner. The next day, we continued our education into the world of murder investigations. Half of our class sessions would take place on the campus of Sirchie, about forty minutes away from the hotel. Sirchie produces crime scene investigation equipment and is the global leader in crime scene investigation and forensic science solutions, providing products, vehicles, and training seminars to law enforcement and forensic science communities. We had best-selling authors, like Heather Graham and Tami Hoag, sitting alongside us in the classrooms, studiously taking notes and asking questions.
As an added bonus to the conference, Graham Hetrick, a Pennsylvania coroner who also stars in the Investigation Discovery Channel's show The Coroner: I Speak for the Dead, presented a special keynote speech on the Friday of the conference as did Heather Graham at the Saturday banquet.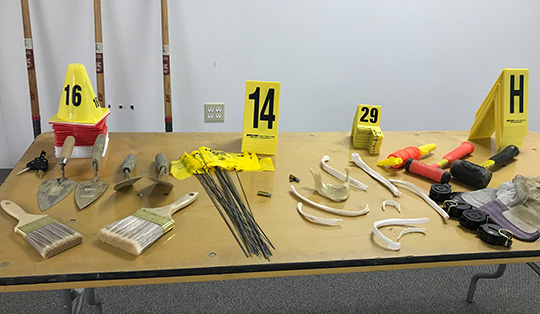 A Conference Designed to Show, Not Tell
Conference founder Lee Lofland, a former law enforcement officer and author of Police Procedure and Investigation: A Guide for Writers, first got the idea to create a writing conference where writers could "experience exactly what it's like to work in the world of law enforcement and forensics" after noticing that writers tended to mentally check out when attending session after session in hotel conference rooms. He had put in years of presenting at such conferences but began to envision a more interactive experience to arm the writers with the knowledge they needed to write about crime and police procedure and investigation authentically.
"They needed the experiences that activate the senses and emotions in order to transfer those feelings and sensations to the page," Lee said. "They needed to attend a police academy, an actual police academy where they could participate in an authentic police training. A hands-on event especially for writers. A writers' police academy. They needed it, and their fans deserve it."
Putting together such a conference wasn't easy, Lee admitted. When he first discussed the idea with another conference presenter and former special agent for the ATF (Bureau of Alcohol, Tobacco, Firearms, and Explosives), he was told he was crazy because no police academy would ever be willing to let a bunch of writers inside to train and use their equipment.
But Lee was persistent. And he was tired of reading books (and watching TV shows!) with factual errors about the way crimes were investigated and suspects were interrogated.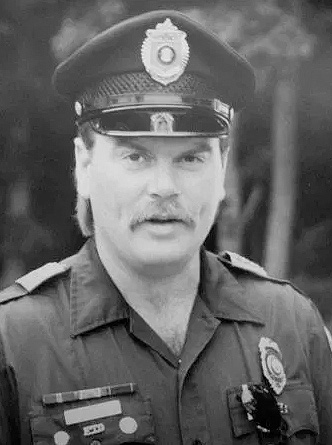 "[Writers] needed the experiences that activate the senses and emotions in order to transfer those feelings and sensations to the page. They needed to attend a police academy."
(Photo: Lee Lofland)
The Making of a Conference
"So, I made some calls and met with law enforcement officials in various parts of the country, explaining my concept," he said. "Then, I must admit, I resorted to a bit of begging. Finally, I connected with a police chief in Hamilton, Ohio, who agreed to help me out, but on a small scale. And in 2008, the Writers' Police Academy became a reality, and writers were able to tour a county morgue and a police department; see and touch and use police equipment; experience a police pursuit; and to get up close and personal with cops, a coroner, investigators, K-9 handlers, prosecutors, defense attorneys, and firefighters. Writers asked questions about their current works-in-progress, and they received responses that were genuine. Some of those connections and friendships between experts and writers made that first weekend are ongoing."
I personally can attest to that last statement. Remember the ATF agent who told Lee a writers' police academy would never happen? That was Rick McMahan, and he came to happily eat his words. He has since presented at every single WPA event that Lee has put on, and I had the opportunity to chat with him about true crime podcasts as we rode the bus on our way to the Sirchie campus.
"We're now approaching our twelfth annual event," said Lee. "We started with approximately 80 people attending in Hamilton, and we now see between 240 to 275 attendees. Registration is typically in mid-February, and we often sell out within hours after registration opens."
Besides the initial event in Hamilton, Ohio, the Writers' Police Academy has taken place in Greensboro, North Carolina; Appleton, Wisconsin; and Green Bay, Wisconsin. This year, Lee decided to change the format a bit to focus strictly on the crime of murder.
"It was the combination of two things that initiated the format change," Lee said. "One, most of our attendees write about the crime of murder, as the focus of their books, TV shows, and film. Two, our good friends at Sirchie offered to host the event at their manufacturing and training compound in Youngsville, North Carolina, just outside of Raleigh."
As a first-time attendee of a WPA conference, I found the experience to be invaluable. What impressed me the most was the caliber of the instructors. Almost every single instructor was a retired FBI, ATF, or other law enforcement agent, and most of them had been involved in high profile cases I was familiar with. They also provided their contact information in case any of us had any follow-up questions, as we returned to our various novels, podcasts, scripts, etc.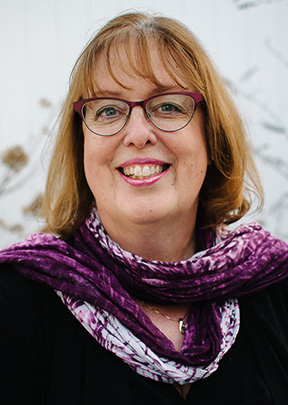 "Another bonus is meeting other authors, and the instructors are so willing to answer your questions and be a source long after the event ends."
(Photo: Sherry Harris)
Getting Our Hands Dirty . . . Literally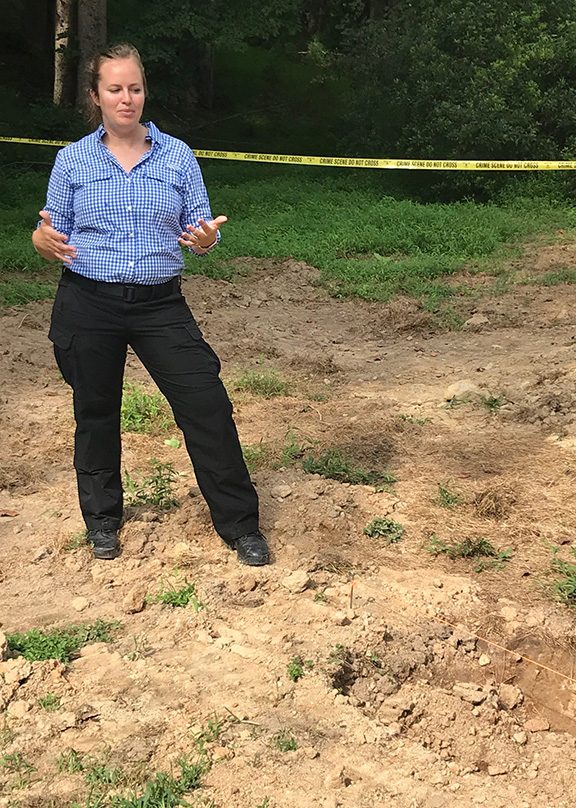 We had the chance to test items for blood evidence (FYI, this was sheep's blood, not human blood), stand in a mock grave and ask how long it would take a perpetrator to dig such a grave, and see crime-scene photos from real cases the instructors had worked on. One of my favorite sessions was the "Buried Bodies" class presented by forensic anthropologist Dr. Meredith Tise because she had worked on a case I had followed extensively—the Arthur G. Dozier School for Boys in Florida, where an unknown number of boys died under suspicious circumstances and were buried on the grounds of the schools, some in unmarked graves that were later excavated. In that class, Dr. Tise walked us through various techniques for search and recovery of remains from clandestine graves.
Sherry Harris, president of Sisters in Crime—an organization devoted to promoting the ongoing advancement, recognition, and development of female crime writers—traveled to MurderCon after also attending the Writers' Police Academy last year in Wisconsin.
"I had such a great time last year that my husband and daughter went with me and loved it," she said. "I've learned so much from these types of events. Another bonus is meeting other authors, and the instructors are so willing to answer your questions and be a source long after the event ends."
Sherry, who is also an Agatha Award-nominated author of the Sarah Winston Garage Sale series, says the benefits of attending a conference such as the WPA are plentiful. "You learn so many little details that can add authenticity to your stories," she said. "Attending goes beyond the actual classroom work to the people you meet. I'm not sure if I would have ever been published if not through the people I'd met as a member of Sisters in Crime. One friend literally pushed me in front of her agent. He's now my agent, too."
Lee Lofland described this year's WPA as "Disneyland for Writers," and he wasn't too far off the mark. There were sessions I didn't have time to attend and people I wanted to network with but didn't have the chance. At the end of the four days, I was exhausted, mentally tired but invigorated, and full of story ideas. I may have become a lifer for the Writers' Police Academy.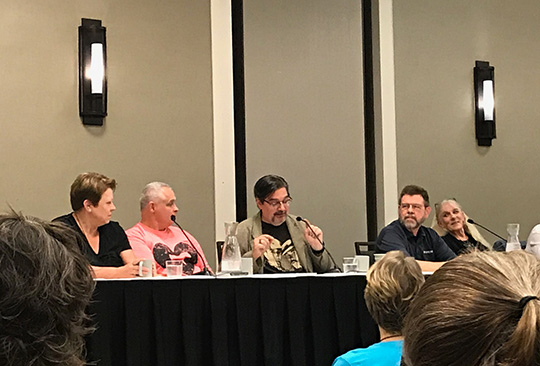 Learn More
Sisters in Crime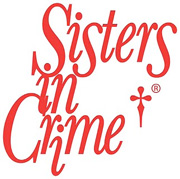 Sisters in Crime (SIC) was started by Sara Paretsky and a group of women thirty-two years ago when they realized that men were getting more awards and reviews than women crime fiction writers. The organization has grown into an international organization with more than four thousand members. This year, the group also started a series of webinars to help with everything from writing to marketing. SIC also gives out $150 education grants that can be used for writing events (such as the Writers' Police Academy). To learn more about how to get involved, volunteer opportunities, or to join this organization, visit sistersincrime.org.
Writers' Police Academy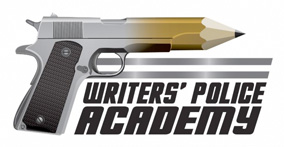 The Writers' Police Academy is held every year and offers an exciting and heart-pounding interactive and educational hands-on experience for writers to enhance their understanding of all aspects of law enforcement, firefighting, EMS, and forensics. Learn more about the event by visiting writerspoliceacademy.com.
*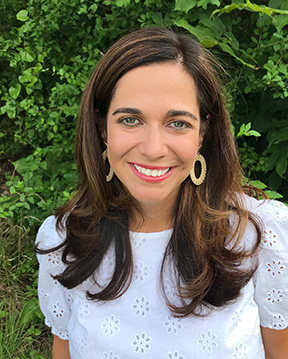 Renee Roberson is an award-winning freelance writer and magazine editor who lives in Davidson, North Carolina. She regularly blogs for WOW! Women on Writing. You can often find her exercising outdoors while listening to any number of true crime podcasts. In 2017, her short story, "The Polaroid," inspired by a real-life missing person's case, won first place in the Suspense/Thriller category of the Writer's Digest Popular Fiction Awards. Her stories are often inspired by the darker side of human nature. Learn more at FinishedPages.com.