n this conversation, Cathleen Miller and Kate Evans, longtime friends and former colleagues at San José State University, talk about how they supported each other in writing their most recent books while living thousands of miles apart.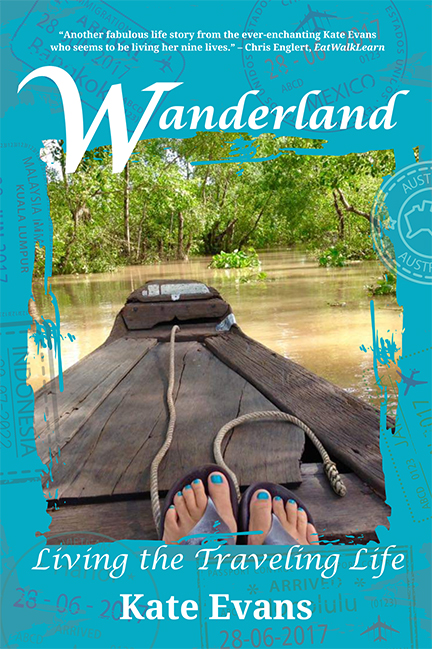 Kate Evans is the author of eight books, including Wanderland: Living the Traveling Life and Call It Wonder: An Odyssey of Love, Sex, Spirit & Travel, winner of the Bisexual Book Award. She's Emeritus Faculty at San José State University and lives in Baja California Sur, Mexico, where she is co-hosting a women's writing retreat in April 2024.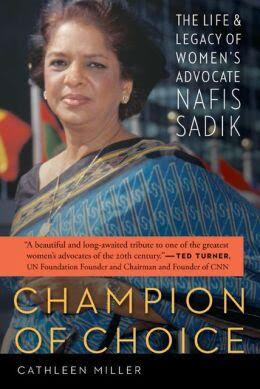 Cathleen Miller, also Emeritus Faculty at San José State, lives in England. She's the bestselling author of the nonfiction works Desert Flower, Champion of Choice, and The Birdhouse Chronicles. She's at work on a trilogy of biographical novels based on the love triangle surrounding photographer Eadweard Muybridge.
***
Cathy: When you approached me about swapping our writing each week with a deadline of delivering five to ten pages each Friday, my initial thought was "Oh my god, no!" I'd recently retired from college teaching, which not only included grading thousands of papers, but running a literary journal and directing our speakers' series. I never wanted to hear the word "deadline" again.
Kate: Right, retirement is supposed to mean you never have to hear an alarm clock again—and in our cases, that you don't have to spend all day Sunday frantically grading papers. I was just reminded of that time you came over to my apartment to respond to final papers so we'd support each other in getting grades done at the end of the semester. Maybe working together on our books was an offshoot of that?
Cathy: I like that. What led you to want to work with me in this way?
Kate: As you know, I'd already written six books when another friend and I devised a plan to co-author a novel. The experience electrified me. I couldn't wait to receive her pages to see where the story and characters were heading—and I had a great time writing my parts in hopes of exciting and entertaining my co-author. We liberally edited each other's pages to the point that now when I open the book, I often can't recall who initially wrote which scenes. After that book came out and I started on my next project, I liked the feeling of being at the helm and not having to consider anyone else in terms of the direction the book would take—but I missed the momentum and excitement of writing with a friend. I knew you were working on a novel. I thought sending each other pages each week could be the best of both worlds: we're each in charge of our own projects, but we have a deadline and offer support.
Cathy: I definitely needed a kickstart to get me going. I'd been slogging along on this Eadweard Muybridge project for twenty years. It started out as a biography, then had morphed into my first-ever attempt at fiction, a biographical novel.
Kate: What drew you to Muybridge's story?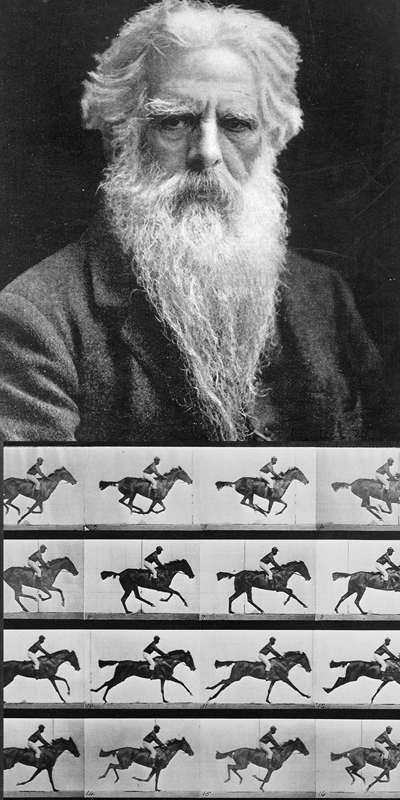 Cathy: I knew about Muybridge because I was an art student, but only as the photographer who discovered how to freeze motion. And then when I was living in Napa I accidentally discovered that he was also a murderer, who had killed his wife's lover, because the trial had been in Napa. I thought, whoa, nobody knows about this dark side of Muybridge; this crime story has been lost to history. I started poking around, visited the Napa County Historical Society, and came home with a copy of the original court transcripts in this beautiful hand-written script. I felt like I'd entered a secret world and wanted to keep going. Unfortunately, life interceded—a job teaching creative writing at SJSU with a back-breaking workload, then a contract to write the biography Champion of Choice. By the time I came back to Muybridge several books had been written on him, but they all barely skimmed over the murder and his tumultuous personal life that included a love triangle with his wife and the drama critic for the San Francisco Evening Post. The Bay Area setting was also a huge draw since I love that region.
Kate: I thought you made mid-19th century Barbary Coast come alive. As well as England—two key settings in the book. Since Wanderland takes place in many locations, I found depicting place to be crucial. I mostly evoked place through the senses. I once took a workshop with Janet Fitch who says each page should induce at least two senses in a fresh way. She bans clichés, which she defines as anything you've ever heard before! Quite a high bar. But her advice rang in my mind as I revised my manuscript, and I think my settings are richer as a result. How do you handle writing about place?
Cathy: My first love was travel writing, so that's familiar territory for me. Just as you described, I look at bringing in the five senses, but since Muybridge was a photographer—and one of the first to document San Francisco—describing his photos of what the city looked like in 1850 was a natural way to begin. I'm happy to hear this setting came alive for you and enjoyed getting your reactions. So helpful!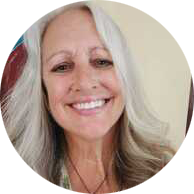 "I once took a workshop with Janet Fitch who says each page should induce at least two senses in a fresh way. She bans clichés, which she defines as anything you've ever heard before! Quite a high bar."
Kate: It was. I sensed there would be something great about doing this together.
Cathy: There was the added attraction that you are an experienced fiction writer who I knew could provide editorial advice that would be invaluable to me, a novice novelist. As it happened, my genre was nonfiction and you were writing a memoir, so I felt confident that I could help you, as well. In reality, we were both experienced editors and neither of us would have been able to afford to pay someone for this level of attention.
Kate: Great point. I hadn't thought about the financial aspect. We saved each other a mountain of money! What, for you, has been the biggest difference between writing nonfiction and fiction?
Cathy: The thrill of getting to make shit up! In Champion of Choice I defame both President George W. Bush and Pope John Paul II. I was convinced I had my facts right, but still I lay awake nights worrying about being challenged, sued, and attacked by fanatics. All that stress was gone when I dipped my toe in the cool water of fiction.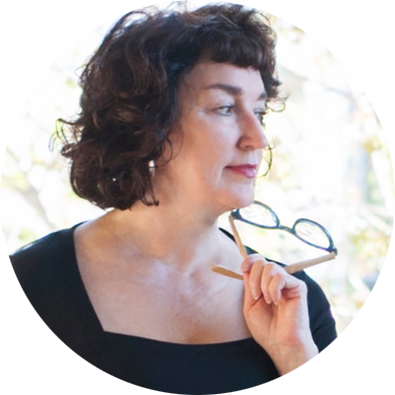 "In reality, we were both experienced editors and neither of us would have been able to afford to pay someone for this level of attention."
Kate: Oh, I feel you. On the other hand, I'll take the criticism if it means people have read my book with such attention! And not to raise your blood pressure, but readers could always get on you about details they think are wrong in a historical novel. But as I read your manuscript, I was so captivated by the world you'd created and the authoritative voice that I never thought to doubt a single detail. I was always thrilled to get your pages on Friday and to watch your novel unfold. Did you feel the same?
Cathy: I did. We developed into a highly successful, 21st-century editorial duo, one that could only take place in the digital age, with me in England, and you in—well, as your memoir Wanderland describes your nomadic existence—any number of spots around the globe.
Kate: I remember being on housesits in Hawaii, Panama, and Lake Chapala, Mexico, working on your pages and writing mine. And also, all over the U.S. on an 18,000-mile trek in a Subaru. But remember we also saw each other in person during this time: I was housesitting in Carmel, and you had come to California to visit friends and do some research, and you stayed with us in that beautiful location in that weird house that had three couches facing a mammoth TV.
Cathy: That was indeed a weird house—a flatscreen the size of a movie theater's but not one book in sight. As far as writing from afar, while you were scrounging to unpack and log on in a new nation, my biggest challenge was that I was still researching my protagonist's life as I wrote. Muybridge had lived in the 19th-century, a groundbreaking photographer who'd crisscrossed the oceans from his native England to New York then San Francisco, and scored assignments in regions so unexplored that he might fall off the edge of the earth. As someone who came to the party as the nonfiction gal, I had to get my facts straight to write. So I scrambled each week to get the research done then weave it into an engaging narrative.
Kate: It was fun and instructive to watch this all develop.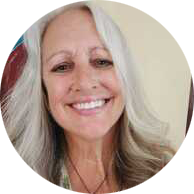 "I realize now that there are three things that fuel my writing momentum: writing regularly, which is helped by having a weekly deadline; writing with a specific reader in mind; and getting ongoing feedback."
Cathy: Knowing you were tapping your foot in Hawaii or Panama while you waited for this week's installment to sing down the wire kept me highly motivated. Neither of us wanted to be labeled a loser because we couldn't get our pages in that week. Peer pressure has its benefits.
Kate: I realize now that there are three things that fuel my writing momentum: writing regularly, which is helped by having a weekly deadline; writing with a specific reader in mind, in this case you; and getting ongoing feedback. You indicated what tickled you, moved you, and confused you. You also asked great questions that prompted me, at times, to take a new direction or go deeper. That inspired me to keep going. What was it like for you to write your other books? Did you get ongoing feedback from people?
Cathy: My first book was actually written in a very similar process to the one we created. My MFA thesis turned into my memoir, The Birdhouse Chronicles. Because I was on a deadline to graduate, each week I wrote a new chapter and sent it to my thesis advisor, Charlotte Holmes. She gave me feedback immediately and on I'd go until it was completed that semester. The other books were written in seclusion. Champion of Choice took me around the globe and ten years to write.
Kate: Wow, ten years. And twenty on Muybridge. I think to be deeply involved for so long with a project must be rewarding and also taxing. Could you say more about that? And what it felt like to finally finish?
Cathy: I was holed up in a log cabin in the woods to finish Champion of Choice, and typed the last words just after midnight. Then I emailed a friend who's also a writer that I'd finally finished the damned book. He'd watch me slog through this thing for years and how it had dominated my every waking moment—even landing me on a therapist's couch for PTSD. He happened to be on email and saw the message come through. He called and said, "I'm on my way" and showed up with a bottle of champagne to celebrate!
Kate: I love that. Sometimes I forget to celebrate my successes and just press on to the next thing. Next time: champagne. I remember when you finished that book. What a feat. I wish back then, when I saw you struggling to complete it, that I had suggested you send me five pages a week. My first book, like yours, evolved from my dissertation. However, when it came time to write a novel, I flailed. Then I started bringing pages every week to Ellen Bass's writing group in Santa Cruz—and I was off and running. Before that, I'd written many short stories and poems in my MFA program, always excited, and sometimes unnerved, by printing out my pages and bringing them to class. I'd been a journalist; talk about deadlines! Working with an editor to shape my stories offered that flush of immediate advice—and when the newspaper came out smelling of new ink, I liked imagining who was reading what I'd written. Do you have memories of writing early in your career and getting feedback?
Cathy: This is how my travel writing group, the Wild Writing Women, was born in San Francisco. I took a travel writing course from editor Don George. Why, I still don't know, because I'd never written anything—I was an art major in college—and had never really traveled. But I realized I needed help, so when the course came to a close, I begged the other women in the class to form a writing group with me. At first they demurred, but then I offered to cook at my house each week if they'd come, so they surrendered. We met for the next 17 years, but at some point we mercifully began to rotate the cooking. We started out asking each other questions like "Do you know how to write a query letter?" then later it was "Where's a good place to host a book launch party?" So the support of these women definitely helped.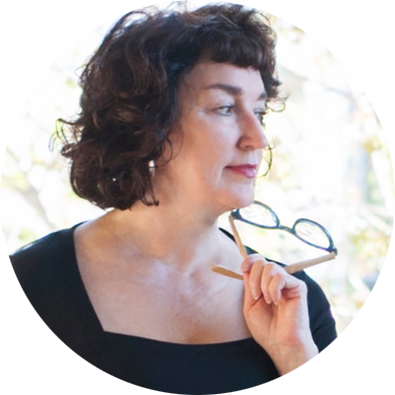 "I realized I needed help, so when the course came to a close, I begged the other women in the class to form a writing group with me."
Kate: There's something about the energy of a group. While I've always kept a private journal, I'm stimulated to write public pieces when I have a specific reader in mind. I remember as I turned in a paper in college or high school I looked forward to the teacher's response. And in elementary school I scrawled stories in pencil on thin brown paper that could be easily torn by an eraser and felt proud when my words hung on the classroom wall. Do you ever write just for yourself?
Cathy: Oh yes! This is where all the rage goes which is socially unacceptable to spew in public. The poison is fairly oozing out the covers. But like you, I've mined those journals to write memoir—of course carefully choosing the passages that will serve me.
Kate: True, my journal is a safe place for me to throw plates against a wall. I can see now that my diaries are intrinsically motivated. The extrinsic motivation of working so closely with another writer is something that has been an important part of my publishable output.
Cathy: That's certainly the case in our experiment. And I'm happy to report that we finished those two books, both made immeasurably better by the gift of quick and constant feedback.