eries are popular with readers, publishers, and writers. Wonderful series characters become treasured friends, with whom you catch up on a regular basis.
But, as a writer, how do you keep a long-running series fresh? A reader picking up a mystery wants it solved by the end of the book. A reader picking up a romance novel wants a happy ending, or at least a "happy for now." How do you keep that momentum in book after book?
People change. Lives change. There's growth and loss and separation. One of the difficult, and yet wonderful, parts of writing a series is balancing the realities of growth and change with reader expectations and genre expectations.
Publishing changes. Authors have to learn how to trust their instincts while keeping up with the market and moving pieces of the profession.
Different Protagonists
Jayne Ann Krentz ties three series together with her Arcane Society books that cross over between Amanda Quick (historical), Jayne Ann Krentz (contemporary), and Jayne Castle (futuristic). Because their focus is on romance (with mystery and paranormal entwined), each book in her series features a different pair of protagonists central to the plot, who get their Happily Ever Afters (HEA), and then become supporting characters in other books. Nora Roberts uses different protagonists in an ensemble in her trilogies, too.
I do this in my paranormal romantic suspense series, Coventina Circle. The series is finite—nine books—built around a modern coven in a slightly alternate New York City. Keeping the focus on a different pair of romantic protagonists in each book, while showing the growth of familiar characters from previous books and characters who will be central in upcoming books, helps me keep it fresh while allowing the characters to grow and change over the course of the series.
Current Events: To Do or Not to Do
Of the three series of mine under current contract, two are finite and one is open-ended. The whole nine book series is outlined, trying to strike a balance between the points I need to hit in the overall series, and room for characters to grow and change book to book. The Gwen Finnegan Mysteries (paranormal mystery with romantic elements) is capped at four books, currently: three focusing on the ups and downs of Gwen's relationship with her younger lover Justin and the fourth book a prequel. The door is open on that series, thanks to reader support, for more Gwen-Justin in the future, but only the first four have a commitment.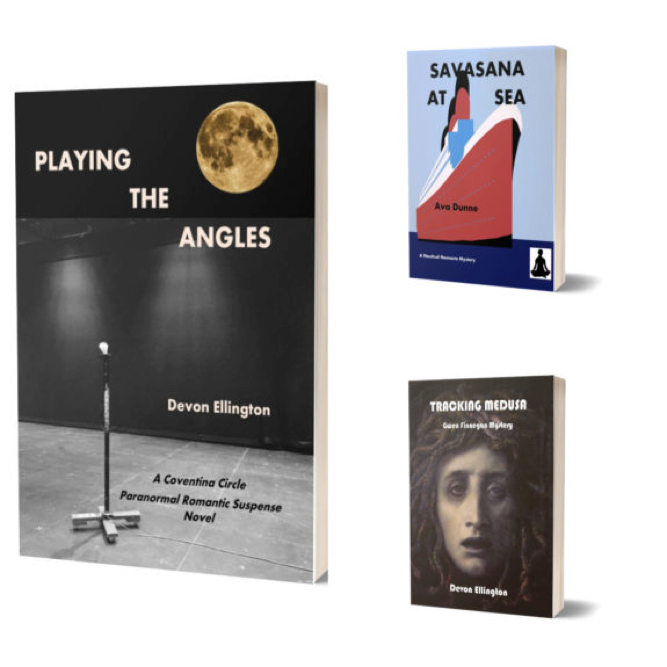 My Nautical Namaste series, the not-quite-cozy yoga/cruise ship contemporary mysteries under the Ava Dunne name, is open-ended. Six books are in outline with a commitment for the first three. If they do well enough, there's room to continue. I have rough notes on how I see Sophie evolving beyond the original six books, but I don't want to limit the way she evolves from book to book. If and as the series continues, at some point, we will have to deal with Covid-19 and how it's reshaping the cruise industry. We are discussing that with the books under contract, and those discussions will continue. The shape of the series may well change. That becomes a discussion of then it dates the series, which eventually moves it out of "contemporary."
The decision for the Coventina Circle was to keep it post-9/11 but pre-pandemic since all nine books fall within about a year and a half time period. How it will affect the Gwen Finnegan Mysteries is still under discussion.
Other books on submission or in negotiation will also have to face whether and how to deal with the pandemic, especially if they are series. Those discussions are seeds for future articles. The pandemic can be a pivotal point in a series, but certainly not the way I'd choose to keep a series "fresh."
But keeping characters and situations lively from book to book is a challenge. So, I asked a trio of my favorite authors how they manage it.
Learning From the Experts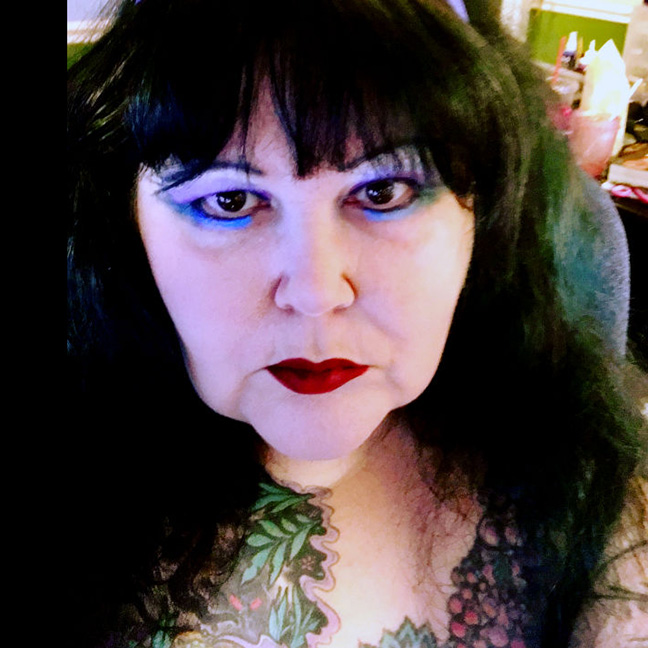 Yasmine Galenorn has a huge body of work in multiple series in urban fantasy, paranormal romance, and paranormal mystery. Her Otherworld Series consists of twenty-one books, with a trio of sisters as the central protagonists. Each book is told from a different sister's POV: Camille, Delilah, Menolly, back to Camille, and so on. Since once I decide a book is going to evolve into a series, I make notes as far into the series as I can imagine, I wondered how far ahead Yasmine worked and how she managed to keep it fresh for twenty-one books.
"Ninety percent evolved and ten percent planned—that's the way I write," she said. "I'm not a writer who plots the book before I write—I write a short synopsis of the absolute highlights and go from there. I may have some very generalized idea of the series arc, but I seldom know much about the development of characters and novels before I begin to write them."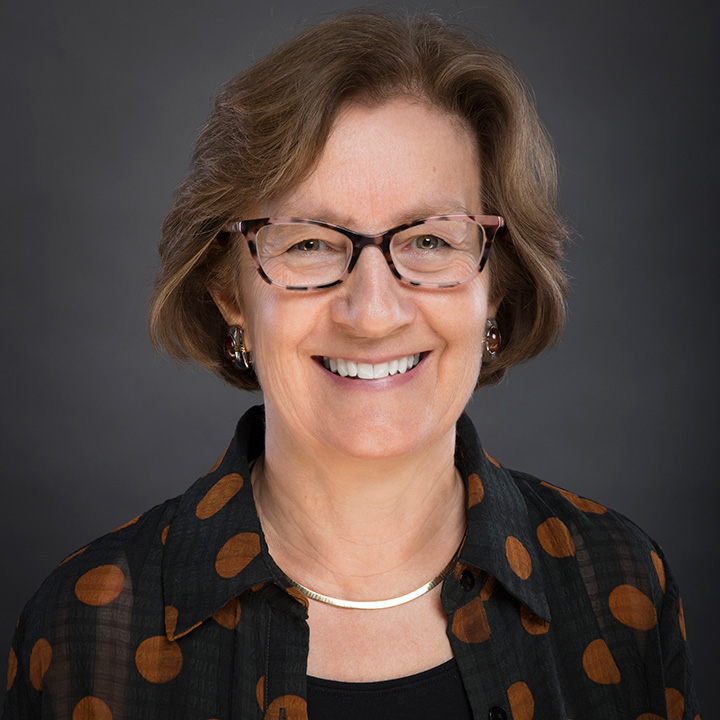 Lucy Burdette, who writes the Key West Food Critic Mysteries, shared, "I don't actually plot very far ahead, but I'm always thinking about what might happen next in the characters' lives—both physical and emotional. I was a clinical psychologist before I became a writer, so the psychology of these people is most interesting to me."
"Besides a general idea of how I'd like my sleuths to evolve, I prefer their arcs to grow organically with each book," Alyssa Maxwell told me. She is the author of two historical mystery series: The Gilded Newport Mysteries and A Lady and Lady's Maid Mysteries. "Sometimes they do things that surprise me, and I don't want to stifle that by over planning."
"A huge problem in writing a series with an amateur sleuth is believability," added Lucy. "There is no rational reason why a food critic should be involved in crime-solving. But ... if she gets pulled in because someone she cares deeply about is involved in a murder, then she has a believable motive to nose around. Hayley has developed into a curious, gregarious, loving person, and it's both fun and a challenge for me to think about what characters from the background chorus might move forward and take a more central role. When I worked as a clinical psychologist doing long-term psychotherapy, I understood that people revealed themselves slowly. My characters are like that, too, and I love getting to know their rich inner lives. As long as they are growing and changing, I am interested in writing about them. Some writers do a lot of work before they start a book, character sketches and deep dive outlines. I tend to start out knowing very little and gradually learn about the characters as they appear. Someone once said they don't expect much from a first book because the writer is just getting to know the characters. And that feels about right to me."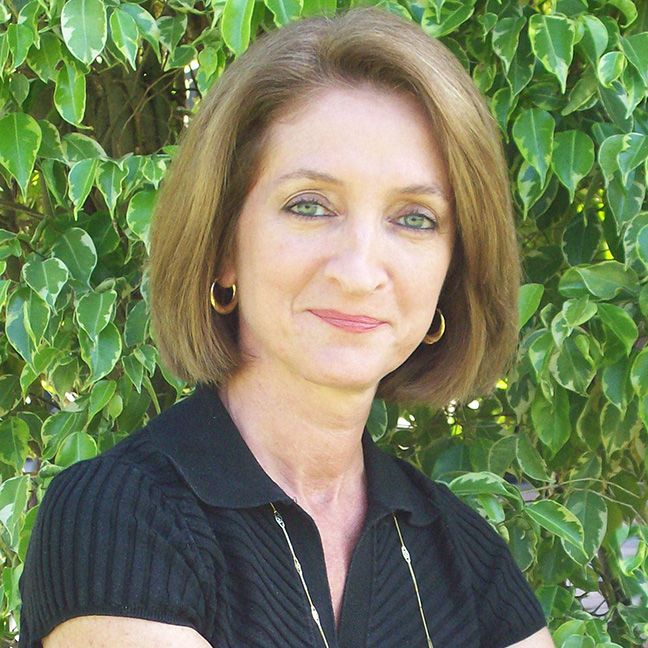 Alyssa keeps her series fresh for herself "by challenging myself with new settings, circumstances, and themes. In my Newport series, each house and family who owned it helps shape the tone and themes of that story. In my Lady & Lady's Maid series, I've used some varied locations to keep them fresh, as well as featuring different members of the Renshaw family. And for both series, I look to historical events from year to year to help provide a unique focus for each book."
That historical context for Alyssa's books shapes the arcs, especially for the characters. "Although my sleuths are progressive, assertive women, their expectations about life still remain within the parameters of the society in which they live. They're very much aware of the limitations placed on women and understand the consequences of challenging those limitations. Their arcs involve summoning enough courage to achieve their goals despite the obstacles."
Lucy took a courageous risk when she changed Hayley's love interest in the series. Personally, I can't count how many times I've been told that I "can't" change a character's love interest in a series and told that at least two options have to be presented at the top of the series, and it needs to be obvious which one the protagonist ends up with early on—even if it's not a romance. I disagree with this position, and I was delighted when Hayley's growth meant one relationship ran its course, and she had room for another relationship to grow. So, of course, I asked Lucy about any worry that it was a risk to make that change and how it came about.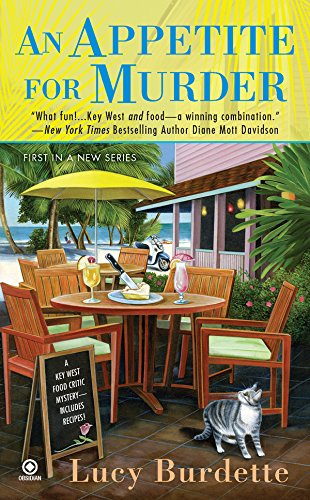 "Readers who remember the first book, An Appetite for Murder, will recall that food critic Hayley Snow's romantic choices can be suspect. She met a man in a New Jersey bookstore before book one begins, and they fell in love or maybe lust. He invited her to move in with him in Key West; and while that relationship flamed out quickly, she was there long enough to fall in love with the island. She had a truncated dalliance with a police detective; but by book four, Murder With Ganache, she began to get involved with her boss at Key West Magazine. One of my devoted fans wrote me around then and told me that man was not right for Hayley; and if I persisted in writing them into the next book, she was done with the series. After my shock wore off, I realized she was right. There was absolutely no chemistry between these two people! Hayley might have occasional troubles with her new guy, but a lack of fire is not one of the problems. All that to say the change was not something I forced; it arose from the characters themselves with an assist from a thoughtful reader."
I wondered if there was ever a point in Otherworld where Yasmine felt the stories or the characters were getting stale and how she made choices in freshening up any aspect. "Not stale so much, just so complicated that it felt overwhelming because I write a series with &lsqquo;a cast of thousands'. I just trusted that what needed to get tied up, would be tied up, and most of it was," she responded.
I also wondered how other writers know when to end a series. One of my fears is that I'll keep on going too long, and readers will get bored. Or that my publisher will decide not to continue because the sales don't support it. That's one of the risks that binge-reading escalates—when readers refuse to support a series during its creation, wanting to read the whole series once it's finished. It doesn't give the author the support necessary to actually write the series to completion.
For Otherworld, Yasmine said, "I did know, at about book fifteen, that I needed two more three-book cycles to finish. It was just an inner feeling. So, I ended up with a twenty-one-book series. I ended up writing the last three indie because my ex-publisher decided to drop the series three books from the end."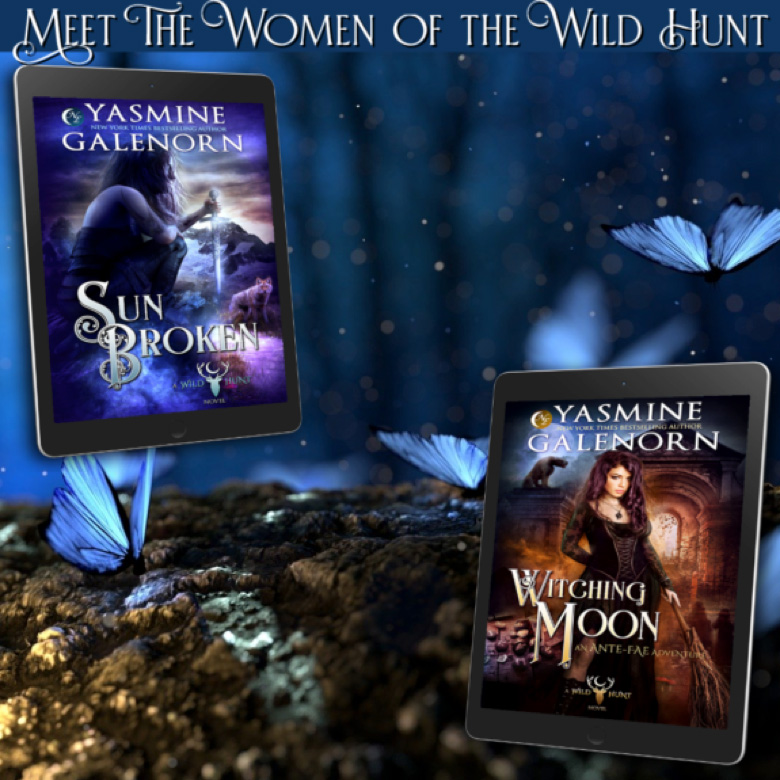 Asked about current series, whether there's a pre-determined endpoint for them or just going on until her gut tells her to close, she said, "No, I do know how many books I have planned; but if the Wild Hunt continues to do well, I think I'd be quite happy to write more. In a sense, this series is easier than Otherworld because I don't have one mega overwhelming series arc that I'm working toward. I think there will be a point where I'll know the characters are ready to wrap it up—they're good about talking to me like that."
Alyssa agreed. "I'll happily keep writing these series as long as readers are happy to read them."
In terms of how far ahead to plan books? Those opinions ranged far and wide, too.
Yasmine replied, "Not to sound flippant, but ... half a book? Right now, I do know what's happening vaguely in the next book, as I wrap up editing this book; but that's only because the story flowed from one into the next. It's rather exciting because I get to find out like my readers do—only instead of reading the story, I find out as I'm writing. It's worked for me for over sixty-five books, so I'm not going to try to fix what isn't broken."
"And unfortunately, some of the thinking is driven by the publishing world," added Lucy. "If I have a contract for two books, I think that far ahead. Although it's always fun to imagine what could come next ... And if I'm not sure there will be more books, I try to write the one I might be ending with in a way that would satisfy devoted readers rather than leave them hanging."
Final Advice to Keep the Series Fresh
As far as advice to writers to keep their series fresh?
I like working on more than one series at a time. It keeps me fresh and allows me to return to each world with an enhanced perspective and not get bogged down. I'm also heavily reliant on my series bible (I taught courses and have a workbook about creating and sustaining a series bible). I listen to my characters, trust them, and let them grow rather than keeping them stuck strictly within how I interpret genre expectations. I try to keep it balanced. By trusting my characters (aka my subconscious), I do my best work.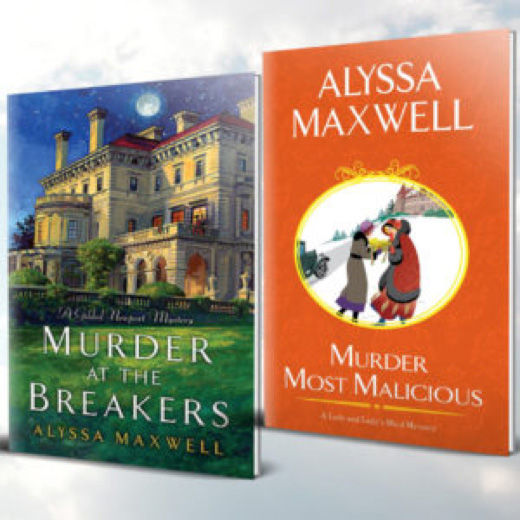 Alyssa revealed, "I believe giving your main characters an active and complex personal life, with new challenges and lots of conflict to work through in each story, will help keep the series alive and interesting for both the writer and the reader."
"Write more than one series at a time, so you get a break," Yasmine advised. "That's a big one. And for me, writing so many books a year now, I am still loving the world as I write it. When Otherworld dragged out year after year with one-two books a year, it got difficult to get back into the swing of it."
"Here's my take," said Lucy. "With a series, readers will come back for the people you create. They might expect a mystery in each story, but they're choosing your books because they want to see what happens to the protagonist. Have your sleuth grow and change, realizing truths about herself with each story. Her relationships should fluctuate, mature, and expand like in real life. Your suspects should also have connections to each other because it's these hidden secrets that your sleuth will uncover. Thus, the focus of your stories should be on character relationships rather than crime scene details."
Growing with the characters! As a reader, that's why I keep returning to a series. As a writer, that's what I want to give my readers.
Devon Ellington publishes under half a dozen names in fiction and nonfiction and is an internationally-produced playwright and radio writer. Visit her website www.devonellingtonwork.com or her blog, Ink in My Coffee.