Whether you have published a book or want to build your audience platform, there are many opportunities to promote yourself. From asking for reviews to being a guest on a podcast to introducing yourself to a journalist, you can increase your potential readership each time you put yourself out there.
As a PR consultant, I'm constantly crafting pitches. Recently, I discovered that crafting a pitch is like writing a story. Here's how:
Know Your Audience
This is standard advice for storytelling. The same advice applies to pitching to the media. For example, if you want book blog reviews, focus on pitching your target audience. If you are writing to a book blogger, read their review policy. This will give you information on the books they want to read and the formats they accept.
You'll want to do the same for journalists who review books. If you've been self-published, published by a small press, or already have a book released, it's essential to know if that reporter will read it. Find out by reading their past published articles or any guidelines available on the website.
Research who you are pitching. It may take extra time, but it goes a long way to give you the best possible results.
Create a Hook
Your media contact (blogger, journalist, podcaster, etc.) needs to be hooked in by your pitch, the same way your reader is hooked in by your book.
To figure out a hook for your pitch, you want to entice the one reading it to know more about you or your book. You may ask yourself:
1. What makes your book unique?
Write a one-sentence hook to attract the potential reader. If you are struggling, complete this sentence: This book is ideal for.... Finishing that thought can help you narrow down exactly who will enjoy your book the most.
Here's an example of a book review request that hooked me in right away (used with permission):
Hi, Nicole!
I am writing to request a review for my 203-page middle grade fiction novel, The Land of Fake Believe, a twisted fairy tale about two siblings and their fateful encounter with real amusement park characters. It is geared to children ages eight to twelve and releases September 1st, 2022.
That bolded sentence caught me right away! Plus the author gave me enough information to determine if it was right for me. She shared page count, genre, and ideal age range for the reader.
2. What is unique about my writing journey
I recently wrote a pitch for someone with a lot of success. However, what was interesting (their "hook") wasn't their big sales numbers. Instead, it was a major injury that led them to where they were today. Here's a glimpse about that pitch (with their info redacted):
Hello,
I'd love to introduce you to a perfect guest for your podcast: [REDACTED NAME].
[REDACTED NAME] is a successful entrepreneur and veteran in the corporate world. With career sales exceeding [REDACTED], he has grown his reputation on the foundation of integrity with high energy and enthusiasm.
However, a career-defining moment in 2015 led him to where he is today. When speeding down a zipline, it broke and sent him falling to the ground. Unfortunately, he landed directly on his spine. For nine months, his physical health deteriorated to the point where he couldn't walk anymore.
Using his strategy of "let your adversities guide your growth," he turned this great challenge into a great teacher. While lying flat on his back in his home office, he coached high-performing teams and companies. In 2016, he had his best year in business.
So, this may be a business client, but the same technique can apply to your pitch. Consider this approach:
Hello [name],
I'd love to introduce myself as a possible guest for your podcast.
I am [describe yourself in a sentence or two. Briefly describe your success points]
However, [this is your hook! What would grab someone about your writing journey? What personal inciting incident led to where you are today?).
Then [use this area to describe your process of overcoming that hurdle or challenge. It's a great way to segway into describing topics to share!]
Your hook doesn't have to be dramatic. However, take time to explore your unique writing journey. Think about transition moments in your life or the twists and turns that led to where you are today.
Offer Something Appealing to the Reader
Your reader buys your books and continues to read your books because of what they gain from it. The same goes for pitching a member of the media. Whether it's a small blogger or a journalist or a podcaster, make sure your pitch is about what you have to offer.
If you make it all about you, it isn't that interesting. Ask yourself as you pitch: what can you add to their blog, article, or podcast that is unique for their own audience?
For example, if you are pitching a blogger or a journalist, be ready to give them a copy of your book. I've heard from authors who ask me, "Do I really need to send out a physical copy of the book?" Although it is an added expense, physical copies go a long way to encouraging someone to read your book. Plus, many successful authors have been giving away physical copies of their books for years.
If it's a podcaster, think about what you can offer to their show. Be specific about what you want to talk about on their show. Sure, you can share writing tips. But go a bit further than that! What kind of writing tips? Can you talk about finding time to write while balancing a day job and raising children? Can you share cheap marketing tips for authors? The more specific you are, the easier it is to land those opportunities.
*
Crafting the right pitch isn't always an easy process. However, taking the time to know who you are pitching, creating a hook, and giving them something of value, will help you get the promotion you want for your book.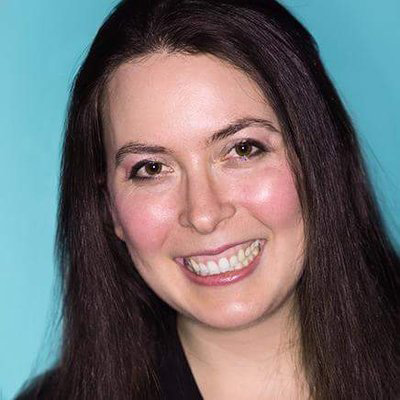 Nicole Pyles is a writer in Portland, Oregon. In addition to hunting down the right word, she also enjoys promoting authors. She has her Bachelor's Degree in Communication (summa cum laude) from Portland State University. Her writing has been featured in Best Colleges, Mental Floss, WOW! Women on Writing, Ripley's Believe it or Not, and more. Say hi on Twitter @BeingTheWriter.