Special Note to Contestants:
We want to thank each and every one of you for sharing your wonderful stories with our guest judges this season. We know it takes a lot to hit the send button! While we'd love to give every contestant a prize, just for your writing efforts, that wouldn't be much of a competition. One of the hardest things we do after a contest ends is to confirm that someone didn't place in the winners' circle. But, believe it when we say that every one of you is a true winner.
Every writer has been a gracious participant through the whole process, from the beginning of one season to the next. We've written emails to authors, agents, and publicists who have donated books to our contest, and we've shared our delight regarding the true sportsmanship among our contestants. It doesn't matter if it's one writer who placed or another who tried but didn't; all writers are courteous, professional, and wonderful extensions of WOW! Women On Writing's team. Writers' stories and e-mails fill us with enthusiasm.
Kudos to all writers who entered, whether you won or not, you're still a winner for participating.
***
To recap our current process, we have a roundtable of 4-7 judges who blindly score equally formatted submissions based on: Subject, Content, Technical, and Overall Impression (Style). That's the first step of the process. If a contestant scores well on the first round, she (or he) receives an e-mail notification that she passed the initial judging phase. The second round judging averages out scores and narrows down the top 20 entries. From this point, our guest judge helps to determine the First, Second, and Third Place Winners, followed by the Runners Up.
As with any contest, judging so many talented writers is not a simple process. With blind judging, all contestants start from the same point, no matter the skill level, experience, or writing credentials. It's the writer's story and voice that shines through, along with the originality, powerful and clear writing, and the writer's heart.
***
We've enjoyed reading your stories, each and every one of them. The WOW! Women On Writing judges take time to read them all. We recognize names of previous contestants, writers familiar with our style. We enjoy getting to know you through your writing and e-mailing. Remember that each one of you is a champion in our book. We hope that you continue to enter so we can watch you grow as writers and storytellers, because each season is a rebirth of opportunity.
Now on to the winners!
Drum roll please....

1
st
Place: Wendy Rhodes
Fort Lauderdale, Florida
Congratulations Wendy!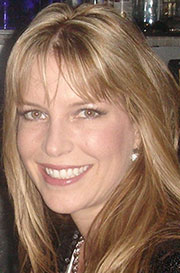 Wendy's Bio:
Wendy Rhodes is a freelance writer living in Fort Lauderdale, Florida. She is currently pursuing her Master's Degree in English Education and has just completed her first novel.
Good and Useful
A name can mean so little.
My husband is called Aslam, which in Islam means "perfect." I sometimes wonder what dreams his mother had when she held her newborn son in her arms and gave him such a beautiful name. Surely she wanted more for him than to be a poor man living in the slums of Orangi Town. But dreams blow away like sand across the desert. Gentle sons grow into pious men, and unconditional acceptance of tradition perpetuates life as we know it in Karachi.
I am Salihah, which means "good and useful." But I am not good, and I am not useful. I cannot have children. I am very lucky that my husband has not abandoned me because of this. His other wife has given him three sons and a daughter. The daughter is worthless, like me. I do not know her, but he tells me this often.
Unlike most women in our neighborhood, I can write my name, and know the alphabet and some numbers. My husband can never know this, as this knowledge could make me dangerous. That's what I have been told anyhow, so I keep this secret to myself.
I cook in a concrete stove behind our home, as it is much too hot inside and the dirt floor stirs up dust. Aslam never goes out back where women's work is done, and I fear that when he sees the crumbling stove he will be angry. He comes to me only to eat and lie down, and I am alone most of the time in our one-room shanty. He brings me enough food to cook for him, and a little for myself. Sometimes I hide food so that on the days he does not come I have a bit to eat.
I cannot have children. Aslam says Allah is punishing me because I am bad and raise my eyes. I wear my hijab even when I am inside. No one, Aslam tells me, would want to see my evil eyes. But Aslam keeps me anyways, and for that I am told I should be grateful. I remember once when I was a child my mother told me I would grow up to be beautiful. I think of this often and like to pretend that I am beautiful, no matter what Aslam says.
My only friend is Manaar. She has a concrete stove too, and I sometimes see her when I am out back cooking. I think her husband is very much like mine, even though she has given him children. Manaar can write a little too, and she once showed me how she could write her name in big, loopy letters. Her husband beats her often. I have seen her bruises, and she has two mangled fingers which were badly broken and never fixed. Manaar is strong, and I can see in her eyes that she knows things. I want to know things, but I am afraid to become dangerous. Manaar's children are mostly grown, and she will not be of use to her husband much longer. I think she is scared, but she has never said so. She is my best friend.
One day Aslam comes to me very angry. He tells me that Manaar is gone. I am not sure what he means by "gone," but he says she is never coming back. He tells me that he has heard that I have spoken with Manaar and demands to know where she is. I do not know, and he cannot beat it out of me, even though he tries. Afterwards, Aslam leaves and does not return.
Aslam has been gone for three days and I am very hungry. It is hot inside, so I walk with my eyes down out back by the concrete stove and look toward Manaar's home. I think of Manaar and wonder what happened to her and if she is safe. I do not see her, but I see a little flicker of light by a rock near the stove. I look closely, and see that it is a piece of paper. I pick it up and rush quickly inside to inspect it. There is an address on it, which I can read, written in big loopy letters. For a moment I am confused, and then I recall that the last time I saw my best friend, she told me that Manaar means "guiding light."
A name can mean so much.
***
What Wendy Won:
$350.00 Cash Prize
$25 Amazon Gift Card
Publication of winning story on WOW-WomenOnWriting.com website
Interview on WOW!'s blog The Muffin


2
nd
Place: Karen Ryan
Midleton, County Cork, IRELAND
Congratulations Karen!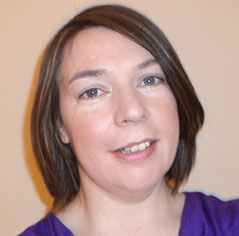 Karen's Bio:
Karen Ryan lives in County Cork, Ireland with her husband, Martin. She completed her Degree in Electronic Engineering fifteen years ago and worked in I.T. until her life exploded into mummyhood. She is now a stay-at-home mum to Ronan (5), Rachael (3) and Dylan (10 months).
Karen's not new to writing but she's new to sending her stories out into the world. As Einstein once said, 'Nothing happens until something moves.' She spends most of her free time writing (as much as three small children will allow) and she's currently working on her first YA fantasy novel.
When she's not writing, she's reading and sometimes she even gets to read something other than 'The Gruffalo'. Last year, Karen completed an online course with www.creativewritingink.ie and it was their newsletter that alerted her to 'WOW! Women On Writing'. Going on the standard of previous winners, she's honoured that her story has won a place in the competition.
A Helping Hand
I turn a corner and see them. Father and son, both inadequately dressed, one oblivious to the sleeting rain, the other having had no chance to grab a coat.
I first encountered the duo at a support group. That's where I select most of my clients. There's a lot of anger at those things and who could blame them? The Carer, drowning in urine-soaked bedclothes and sleep-deprived from the many midnight games of hide and seek on poorly lit country roads, tired of tip-toeing around the Sufferer, afraid of accidently setting off another bout of brutal outbursts.
The Sufferer, enraged at their failing minds and tiring of the constant cognitive tests—the pointless prodding and probing of the brain. Bored, awaiting results. Hoping for some small change and coming away disappointed at the news of stabilization, or worse still, improvement.
What you're praying for is a fast deterioration. But Alzheimer's isn't known as 'The Long Goodbye' for nothing. It's determined to drag the arse out of every minute of every day. Meanwhile the Sufferer changes, becoming something new; a stranger to their loved ones, the burden they'd always hoped they'd never become. There's no cure, no solution—well, not a medical one.
You don't know me, be thankful for that. If our paths have crossed, you'll remember that you're contractually obliged, under Section 2.6a, to deny that very fact. If you need my services I'll let you know.
I choose my clients carefully, avoiding all those who have yet to embrace despair. It's impossible to work with people like that. They'd never commit to this process. Too much hope, you see.
Up ahead, a few feet of fencing swings out over the sea, hanging in mid-air, coastal erosion having wiped part of the path from under it. As agreed, both stand next to the crumbling cliff path. As I draw nearer, George Sr.'s words on his son's diagnosis come to mind: "Early onset Alzheimer's my arse. The man runs marathons. It doesn't make sense. He's only fifty three. He does cryptic crosswords for Christ's sake!" As if you could somehow lubricate the mind like you would an engine.
I've watched them standing at that spot before, both spring loaded but hesitant. George Jr. not willing to jump and George Sr. not willing to send his only son eight hundred feet to his death. Each time, they stand motionless, hoping for some change within themselves or the other; a change in courage, conscience or the weather; a freak wind would do it.
I interrupt their hug and they acknowledge my arrival with a nod. George Sr. turns his back; he doesn't need to watch this. Trembling, George Jr. turns his back to the sea. There's a flash of terror and regret in his eyes as my hand travels towards him. Instinctually, he resists. There's a short scuffle—even the most committed to the process can have their doubts at this point.
Job complete, I turn back to George Sr., his tear-stained face buried in his hands. I place a comforting hand on his shoulder. He jumps at my touch and I grip him at the elbow as his knees threaten to give way.
I ask him to repeat the agreed words before he calls the emergency services. At first I can't get any sense out of him, but we're trained to expect that. Some gentle shaking and shouting brings him back to me.
"C'mon George, just like we practiced," I say, one of my hands on each side of his head, to force focus. "I don't know what happened. One minute he was there, the next he was gone."
I get him to repeat it, mantra-like and when I'm sure it sounds plausible, I allow him to dial. Once he's hung up I give him a gentle reminder of our agreement and make myself scarce.
I'm not a killer. I don't prey on the dying. I give the living back their lives.
***
What Karen Won:
$250.00 Cash Prize
$25 Amazon Gift Card
Publication of winning story on WOW-WomenOnWriting.com website
Interview on WOW!'s blog The Muffin


3
rd
Place: Monica Sackman
Lewistown, Montana
Congratulations Mikey!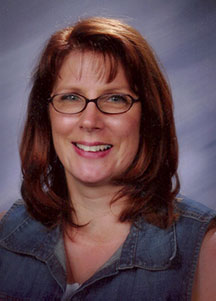 Monica 's Bio:
Monica, known to family and friends as Mikey, is an educator and aspiring author. She enjoys living the country life in central Montana. Monica has been writing stories for years, often for her students and now for her adorable grandchildren. Having lived in central Washington before moving to Montana, she finds inspiration for her writing in the farming, ranching, and small town people she meets. She also enjoys learning and writing about the history of the west. Her secret "dream vacation" would be spent finding and exploring old ghost towns. When not teaching or writing, Monica likes to hang out with her husband, play with her horses and visit her grandchildren. She is developing her website, www.mlsackman.com, which she considers a work in progress. She also plans on launching her own blog about living the country life. Watch for her in mid-August at www.ruralwriter.com.
Coming Unfettered
Eva continued to stare out the window as she dialed the phone. Against the dawn lit hillside the silhouette of a solitary mare stood, backed up to a wooden fence post, an old boundary marker long forgotten, yet rooted in wide open isolation. She hadn't moved since Eva's first cup of coffee, and now as she poured her third, Eva knew something wasn't right.
"Hello, Bill? This is Eva, your neighbor to the east," said Eva.
"Yes, yes, it has been a long time. Bill, I think there is a problem with one of your mares."
Leaning closer to the window, Eva continued, "She's standing there, not budging, just facing south as still as a statue. I watch your horses every morning. It's unusual for the horses to head over the hill and one to stay behind. Something must be wrong."
Eva fiddled nervously with the clip holding back her long brown hair as she walked to the other window in the room. She peered out to the south, searching the gray horizon for any sign of life.
"No, Bill, I can't see another living thing," Eva said and reluctantly hung up when Bill assured her he would be there soon.
Eva made one last glance out the window at the lonely figure before wandering across the empty nest and easing herself into the confines of her overstuffed chair. She wrapped a small handmade quilt around her legs and searched for the page where she had left off in her book. But her mind strayed back to the mare.
"I should have gone and checked on her. I should have called sooner. Or maybe I should not have called at all. The little mare is probably fine and I drug Bill out here for nothing," said Eva to herself.
The rumble of Bill's pickup stirred Eva from her restless thoughts. She tried to jump up from her chair, but the quilt slipped down around her feet, fettering her to the spot. She cussed at her familiar predicament realizing she was looking directly out the south facing window.
"I'm no better off than that mare," she said as she bent down to unravel her homemade hobbles.
Through the window, Eva watched Bill pull up next to the lone horse. Moving slowly, he rubbed her neck and gently slid his hand down her back. The mare shook her head as he neared her tail and patted her hindquarters. After a few minutes, she stepped forward once, twice, before galloping off. At the top of the hill she stopped and whinnied, plaintively calling out to her missing friends.
Eva sighed in relief. She bent down to pick up the quilt that lay in a useless heap near her chair. She mindlessly folded the blanket and, out of habit, placed it in the other chair that had sat empty the last four years.
The sound of Bill's truck in her driveway caught Eva's attention. She hesitated at the door and once again adjusted her hair clip before greeting her neighbor.
"Good morning, Eva," Bill said, brushing his mustache with the back of his hand. "Sure appreciate you calling about that mare."
"I am glad she's alright," Eva said smiling up at him.
"That darn mare had herself in a fix. Must have had an itch she couldn't satisfy. Ended up with her tail wrapped right around that old wooden post," he said. Bill shook his head and chuckled. "She couldn't move and had no idea on how to set herself free."
"She sure seemed anxious to get back to her friends."
"Well, horses are a lot like women. They don't like to be alone too long. It's their instinct to be together. Guess they need each other."
"I don't know about that," Eva said.
Ignoring the huff in her voice, Bill continued. "I had to cut her tail a bit to untangle her. Some gentle coaxing and she let go."
Eva pictured the dark mare caught up in her self-imposed tether. She recalled with a pang of envy how the mare kicked up her heels and ran up the hill, no looking back. The horse knew where she wanted to be and didn't take time to question what had been holding her back.
Eva shook her head in wonder. She felt the clip slipping from her hair. She smiled again at her neighbor.
"Bill, would you like to stay for a cup of coffee?" she asked.
***
What Monica Won:
$150.00 Cash Prize
$25 Amazon Gift Card
Publication of winning story on WOW-WomenOnWriting.com website
Interview on WOW!'s blog The Muffin

RUNNERS UP (In no particular order):
Congratulations to the runners-up! It was very close, and these stories are excellent in every way. Enjoy each one's story!
Click on their entries to read:
Danny Dead-Eyes by Penni Jones, Dexter, Michigan
Catalina Blue by Robin Tyndall, Vilas, North Carolina
Caught by Kelley Hicken, Meridian, Idaho
The Unicorn by Franziska Macur, Lindsborg, Kansas
Behind the Curtain by Marci Mangham, Dallas, Texas
Elevator Pitch by Janet L. Cannon, Cape Girardeau, Missouri
Memorial Day, This Year by Liz Toolen Duggan, Budd Lake, New Jersey
What the Runners Up Won:
$25 Amazon Gift Card
Publication of winning story on WOW-WomenOnWriting.com website
Interview on WOW!'s blog The Muffin

HONORABLE MENTIONS (In no particular order):
Congratulations to our Spring Contest Honorable Mentions! Your stories stood out and are excellent in every way.
Grey Zone by Hermine Robinson, Calgary, Alberta, CANADA
The Process by Dana Verdino, York, South Carolina
Losing Love on the Weekends by Jillian Ports, Miller Place, New York
A Place More Silent by Stephanie Samp, Tucson, Arizona
Earth by Laurie Theurer, Weisslingen, SWITZERLAND
Cold by Maggie Libby Davis, Norfolk, Virginia
Poor Fool by Jennifer Wick, Bothell, Washington
The Lone Soldier by Rachael Blannin, Cirencester, Gloucestershire, ENGLAND
The Matador's Button by Stacey Marinuzzi, Mission Viejo, California
What the Honorable Mentions Won:

IN CLOSING:
This brings our Spring 2014 Flash Fiction Contest officially to a close. Although we're not able to send a special prize to every contestant, we will always give our heartfelt thanks for your participation and contribution, and for your part in making WOW! all that it can be. Each one of you has found the courage to enter, and that is a remarkable accomplishment in itself. We're looking forward to receiving your entries for our next contest. Best of luck, and write on!
Check out the latest Contest: