rom my title, you may have surmised I'm going to talk about using Save the Cat to structure a book-length memoir, and review their Cracking the Beat Sheet course from a memoirist's perspective. You may be thinking: Are you kidding? Use a screenwriting structure tool for nonfiction? But like the orange cat in the logo ... hang on.
There's a misconception that memoir doesn't need to have a dramatic story arc or plot. That as long as you tell a true story, share your vulnerabilities, and write well, readers will forgive a nonfiction book that lacks an arc or one that doesn't quite resolve. Well, yes, they might because readers know that real life is messy; however, if you're writing a book you plan to pitch and sell, your memoir should be just as compelling as a novel (or even more!). Memoirists can use craft elements to elevate their true stories. If you've read bestselling memoirs like Wild, Educated, The Glass Castle, and Brain on Fire, you'll notice they have a distinct character and story arc and an underlying theme. In fact, I bet if you mapped them, you'd find they fit into Save the Cat's fifteen story beats.
You May Be Wondering: What Is Save the Cat?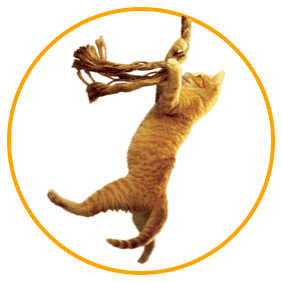 It's a story structure method developed by screenwriter Blake Snyder after consuming every structure and screenwriting book over the course of his career. He took what he learned and distilled it into fifteen critical beats (plot points, character arc, theme arc) that are so universal they can be used to tell any narrative story. Not only that, Blake mapped story types and condensed them into ten genres, which allow you to study how the beats fit into genre expectations.
How Does This Apply to Nonfiction?
I've noticed that when beginning writers start thinking about writing a memoir, we often begin with journaling, floating from one memory to the next, trying to uncover our story. We tend to think of our memories in terms of what happened—this happened, and then that happened, and so on—and we write it out that way. But hopefully, we realize in a moment of epiphany, or perhaps reading a lot of craft books and articles, that this really doesn't offer anything valuable to the reader. We need to shape our narrative into an artistic combination of significant events based on a theme and dramatic structure in order to create emotional resonance in the reader.
I'm currently writing three memoirs, each set at a specific, intense time in my life. I write about trauma, grief, addiction, and transgression, which may sound like strange topics to plot, but I've found that utilizing the right container for my memories can help corral them into a gripping story. Creative nonfiction writers are familiar with containers. We use structures like braided, collage, hermit crab, vignette, list, lyric, and more, but they are usually used for flash and essay-length pieces. A book-length nonfiction project can quickly become overwhelming without having a structure in place.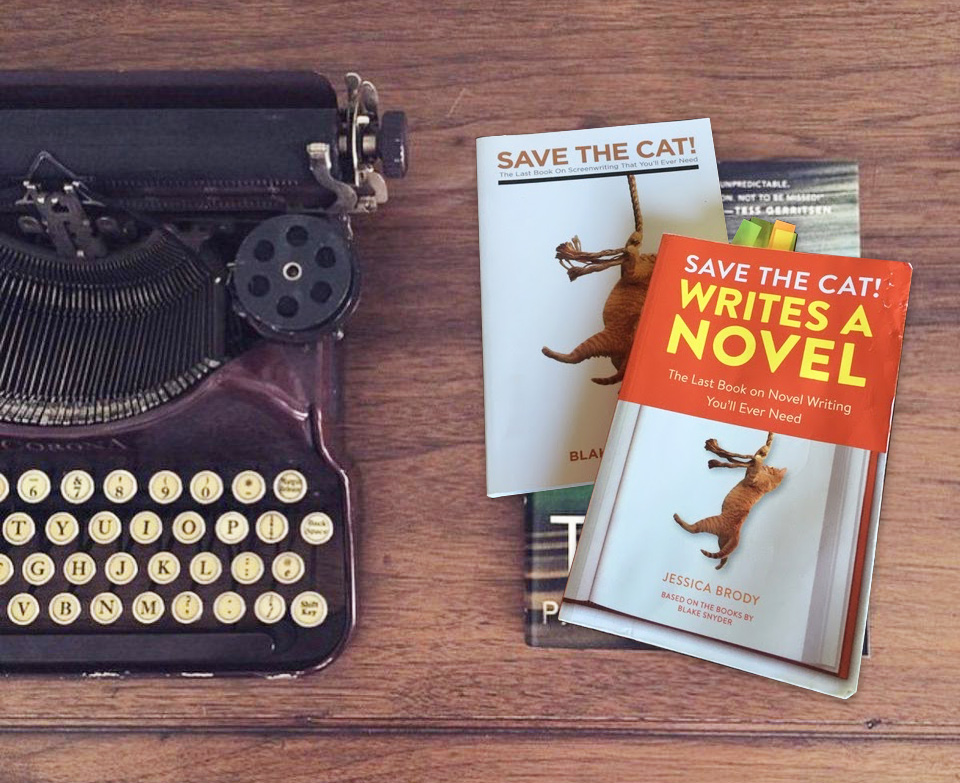 The Books and The Beats
There are many ways to structure your memoir, but one of my favorite methods is Save the Cat's story beats. I've read Blake Snyder's screenwriting book, Save the Cat! The Last Book on Screenwriting You'll Ever Need, and Jessica Brody's Save the Cat! Writes a Novel, and both are highly recommended resources. Blake's book has a lot of personality, screenwriting industry talk, and movie examples. Jessica's book gets right down to it, presumably because she's expanding on the original, and I consider it a must-have resource for my library because she covers the structure of many popular novels, plus has a fantastic front section for creating flawed characters and end notes for killer loglines and synopses. For the Cracking the Beat Sheet course, which I review below, you'll need a copy of Blake's book, but I'd get both. I reference Jessica's beat sheet structure and book percentages below in the fifteen beats.
Ah, the beats. Before I begin "beating out" my memoir, I come to the page with an idea for a story or topic, a timeline in my life, and list all significant life-changing memories. At heart, I'm a pantser, freewriting from an initial spark to the end of an essay or chapter in one sitting. So when I approach the beats, I like to keep things simple to allow for flexibility, and that's what Save the Cat recommends, writing one or two sentences per beat, so you can step back and visualize the entire story on one page.
As memoirists, our task is a bit different because we start with preexisting events. We need to know the vital moments of change within our story's timeline and then pick those moments that fit with our major theme umbrella, so that everything is viewed through our theme's lens. Once we have a list (index cards come in handy here), we can take those memories/events and move them around to fit into the beat sheet. You'd be surprised that most life stories fit into this pattern.
Just for kicks, think about the memoir you've been working on, or one you're planning, and see if it could fit into Save the Cat's fifteen beats below.
The 15 Beats (From a memoirist's Perspective)
ACT I
1. Opening Image (0 to 1% of your memoir)
A highly visual snapshot of the narrator (you) "before" she learns the lesson of the entire memoir. This opening image should be the exact opposite or mirror image of the end of your memoir.
2. Theme Stated (5%)
In Save the Cat, this is usually a statement made by another character (typically not the "hero") that hints at the lesson the hero will learn. In memoir, the narrator can state this herself through reflection during a scene or exposition.
3. Set-Up (1 to 10%)
The narrator's life before her epic transformation. It's the introduction of the memoir, where you show through scenes the person you were before you transformed, and why transformation was essential. For example, in the memoir Wild, Cheryl is grieving her mother's death, her marriage with her husband Paul is crumbling, she's dating a heroin addict named Joe and starts doing heroin, too, and she gets pregnant with Joe's child. If her self-destructive new life doesn't change, she's in big trouble. This is the stasis = death moment.
4. Catalyst (10%)
A significant moment or life-changing event that happens to the narrator that will catapult her into a new world or new way of thinking. In Wild, Cheryl finalizes her divorce and starts thinking about doing something new: hiking the Pacific Crest Trail. Your Catalyst could be a divorce like Cheryl's, or it could be a death, loss, discovery, medical diagnosis, breakup, job loss, accident, mystery, spiritual awakening, or anything that forced you to change direction.
5. Debate (10% to 20%)
This is a reaction sequence where the narrator debates what she will do next. Usually this is done through a conversation with someone in fiction; but if you didn't have a discussion, you can share your moment of resistance and question your decision through reflection and interiority. Diaries come in handy here to put yourself back into the mindset of that time period.
ACT II
6. Break into Two (20%)
The moment the narrator decides to accept the call to action and leave her comfort zone, try something new, or try out a new way of thinking. It's a decisive action beat that separates the status quo world in Act 1 from the new world in Act 2. In Wild, it's when Cheryl starts her three-month, 1,100-mile hike from Mojave, California to Portland, Oregon.
7. B Story (22%)
The introduction of a new character or characters who will ultimately serve to help the hero learn the theme. This could be a relative, partner, parent, mentor, friend, strangers along a hiking trail, or anyone who helped you along your journey related to your theme.
8. Fun and Games (20% to 50%)
This is where we see the narrator in her new world through multiple scenes. Jessica Brody says, "They are either loving it or hating it. Succeeding or floundering." It's also called "the promise of the premise"—this represents why the reader picked up your book in the first place. In Wild, it would be Cheryl's ups and downs of hiking the trail; in Educated, it would be Tara's quest for knowledge.
9. Midpoint (50%)
The middle of your memoir, where the Fun and Games either culminate into a false victory (the narrator has been succeeding so far) or a false defeat (the narrator has been floundering). This will be another significant moment in your life that causes you to change direction.
10. Bad Guys Close In (50% to 75%)
If the Midpoint was a false victory, this section would be your next setback. If the Midpoint was a false defeat, then this could be those moments when things get better, and you move toward your goal.
11. All Is Lost (75%)
The lowest point of your narrator's journey. Since I write about trauma, I often find that this is the moment or event that sparked my initial reason for writing my memoir. It could even be a full unveiling of a flashback combined with the present story timeline.
12. Dark Night of the Soul (75% to 80%)
A reaction beat where the narrator processes everything that's happened to her throughout the entire memoir, especially the All is Lost moment. The narrator should be worse off here than at the start of the book. This is right before the narrator learns the theme and life lesson of the memoir.
ACT III
13. Break into Three (80%)
This is the big epiphany moment when the narrator realizes what she must do to fix all the problems created in Act 2, but more importantly, to fix herself. She can no longer return to her previous way of living.
14. Finale (80% to 99%)
The narrator proves she's learned the theme, and her transformation arc is nearly complete.
15. Final Image (99% to 100%)
The "after" snapshot, mirroring the "before" of the Opening Image, that shows who the narrator is now after going through this epic transformation.
And those are a brief overview of the beats! If this structure interests you and you want to know more, I urge you to check out the Save the Cat! website for more. Now, your memoir may not fit neatly into all of these beats. Yet, I found that when I view my life's significant moments through the lens of character arc and transformation, it allows my true themes to emerge and offers a powerful new way of seeing myself—as a heroine.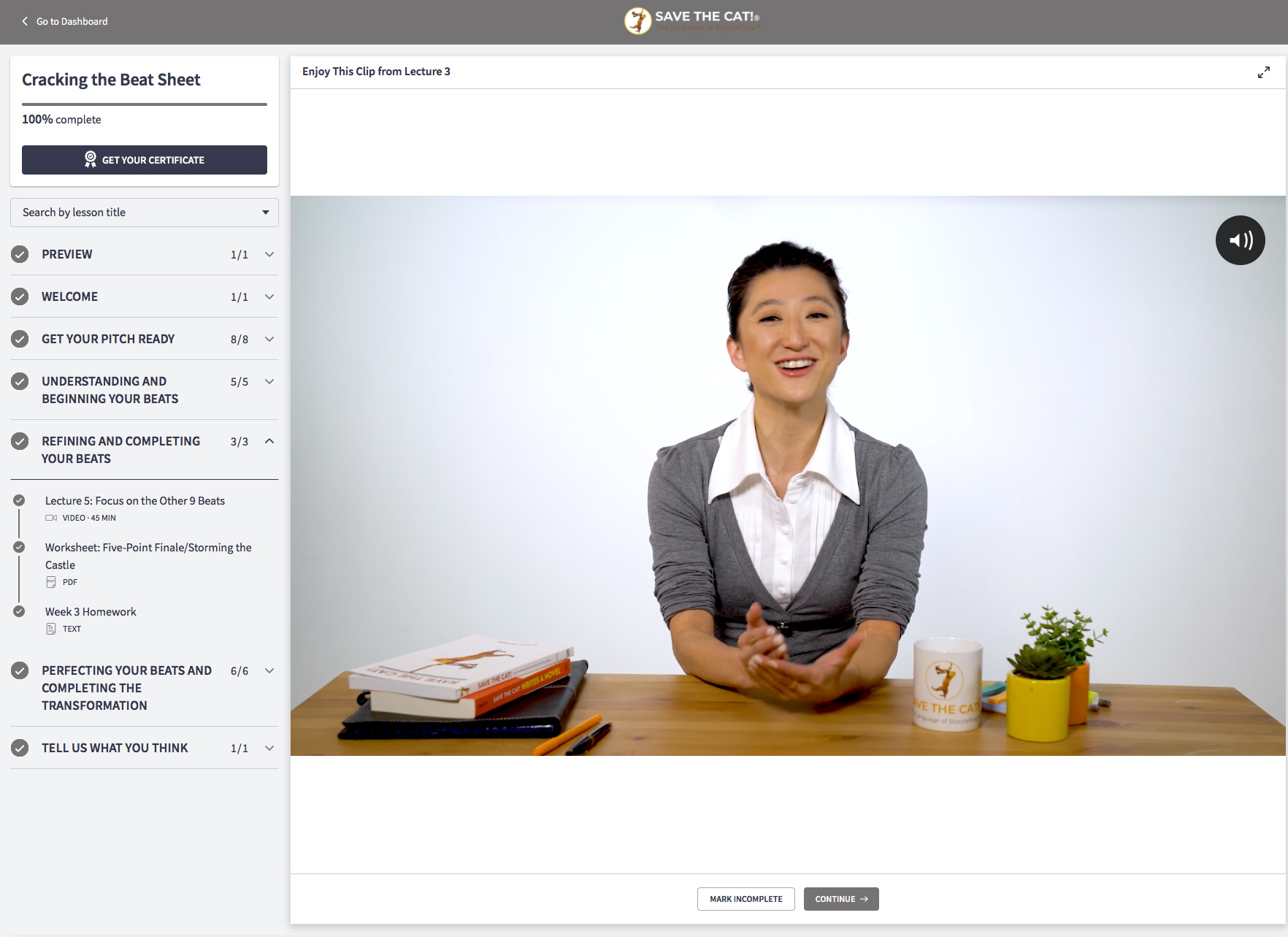 Review: Save the Cat! Cracking the Beat Sheet Course
The Cracking the Beat Sheet course was such a treat because it made the concepts—logline, story beats, and genres—come together. It's a self-study course led by award-winning screenwriter Jennifer Zhang, who is personable, knowledgeable, and so funny! I liked her immediately and was thrilled she'd be leading us on our learning journey. There are over three hours of original video production, and the production is quite impressive, filled with examples from popular movies. There are also downloadable worksheets and homework assignments.
Save the Cat suggests you come to the workshop with a story idea for a novel or film, and if you do the work, you'll leave with a compelling logline and fifteen key beats. I'd just finished a WOW creative nonfiction workshop course, and I'd written the start of what I thought was an essay, but my instructor and classmates suggested I go for memoir. So I had a couple pieces of a memoir but no arc and decided to use the Cracking the Beat Sheet course to shape my idea.
Getting Your Pitch Ready
After an overview of the beats, the course moves straight into getting your title and pitch ready. This is how Blake's screenwriting book works, too, and I've always felt it was a little backwards. But I get it. The Save the Cat folks want you to think of your project as a product from the get go. Jennifer uses this opportunity to explore your protagonist, their main goal, and the bad guy or obstacle. She urges you to think of your character's goal as primal, which is a universal emotion such as love, survival, revenge, power, acceptance. Write on! That's what memoir theming is all about.
Next, you walk through the ten story genres, which are: Monster in the House, Golden Fleece, Out of the Bottle, Dude with a Problem, Rites of Passage, Buddy Love, Whydunit, Fool Triumphant, Institutionalized, and Superhero. I'm not going to explain all of these genres (you'll have to take the course!), but they aren't all what you think they are—for instance, Raging Bull and Brazil fall into the Superhero genre, and American Beauty and Pulp Fiction are Institutionalized.
Then comes your homework assignment—writing titles and loglines for three stories you want to pitch and identifying the genre for each. I wrote one for my memoir I started a little over a year ago and one for my newest project. Here's a template that I slightly altered for memoir, which you'll notice is based off of Save the Cat's beat sheet:
On the verge of a stasis = death moment, a flawed protagonist has a Catalyst and Breaks Into 2; but when the Midpoint happens, the protagonist must learn the Theme Stated before All is Lost.
Another thing Save the Cat urges you to do is to think of irony while coming up with your logline and title. I didn't quite do that, but instead created multiple meanings for the title of my memoir, HIT, which is about domestic violence and LSD (Get it? Different definitions of "hit," and there are more). I wrote the following logline, which could be a Rites of Passage or a Monster in the House:
On the verge of melancholy after her mother's suicide, a nineteen-year-old woman with dreams of becoming a professional artist falls in love with a drummer and embarks on a spiritual quest of enlightenment through psychedelics amidst the 90s' LA Underground Rave scene; but her relationship with the man of her dreams quickly devolves from a love story into a shocking tale of abuse, one that takes her to the pit of darkness in Mexico and leaves her stranded, where she must learn to break free from his hold and confront the grief she has been running from.
I also wrote one for my newest project, an illustrated speculative memoir. I haven't come up with an ironic title yet (I'm calling it GLITTER for now), but as you'll see below, the logline is ironic—just when the protagonist thinks she's quitting a life of crime, she has to pull off the ultimate heist, but this time for a good cause. This story could be either a Golden Fleece or Institutionalized (you can cross genres):
A small-time criminal and her junkie boyfriend evade police detectives during a drug sting operation gone wrong and escape to Las Vegas to clean up their act and pursue their careers as artists. But when a monstrous strip club boss, corrupt cop, clown factory tyrant, and Sin City's dark underbelly threaten their good intentions, they must learn when enough is enough in a city with no limits before they lose everything, and journey through a glittering hellscape in order to pull off the ultimate heist—stealing back a priceless painting and rescuing a stripper—if they are to find redemption and return home.
And just for fun, I gave it a tagline based off of an unknown proverb: "The road to hell is paved with good intentions."
While writing a tagline is not included in the homework assignment, I can't tell you how exciting it is to start a new project and nail down a logline! By taking this course, which is a steal at $59, you'll learn to write one, too.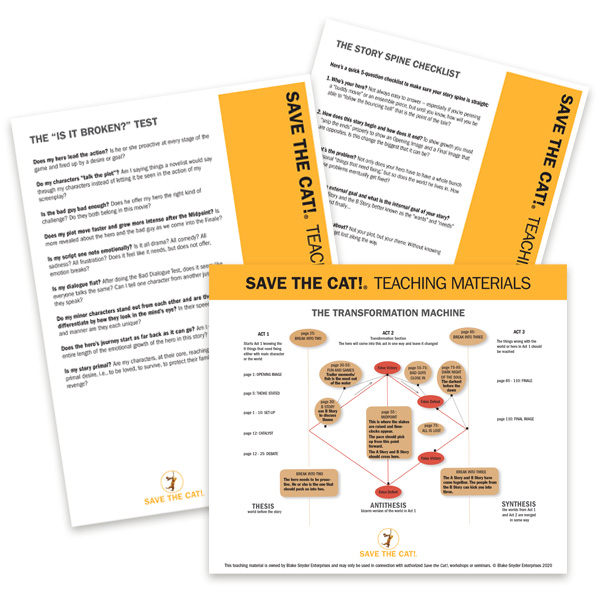 Refining and Perfecting Your Beats
The rest of the course is a deep dive into the fifteen-beat story structure, starting with the six pillar beats all the way to a five-point finale, which I didn't cover in the beats above, but the course provides you with a template and makes the Finale easier to conceptualize.
The final lecture is about polishing and refining your beats. Worksheets include a Story Spine Checklist, the "Is it broken?" test, and the Transformation Machine.
I'm still perfecting the fifteen beats for my second idea, but working through this course helped me solidify my themes, which, as a memoirist, is the hardest part and usually comes after hours and hours of writing, maybe even years. Working with the structure first takes the pressure off of trying to shape what you've already written into a cohesive narrative structure, and now I can focus on what I really love: pantsing the smaller details, weaving in flashbacks, and playing with lyricism and metaphor.
What impressed me most about this course was Jennifer's inspiring instruction, the worksheets, and the excellent video production. As a visual person, watching the lectures in addition to reading the books completed the picture. I guarantee after learning the Save the Cat method, you'll never watch a movie the same way again!
Plus, it's a blast, and you'll walk away with a feeling of accomplishment—and a nice certificate.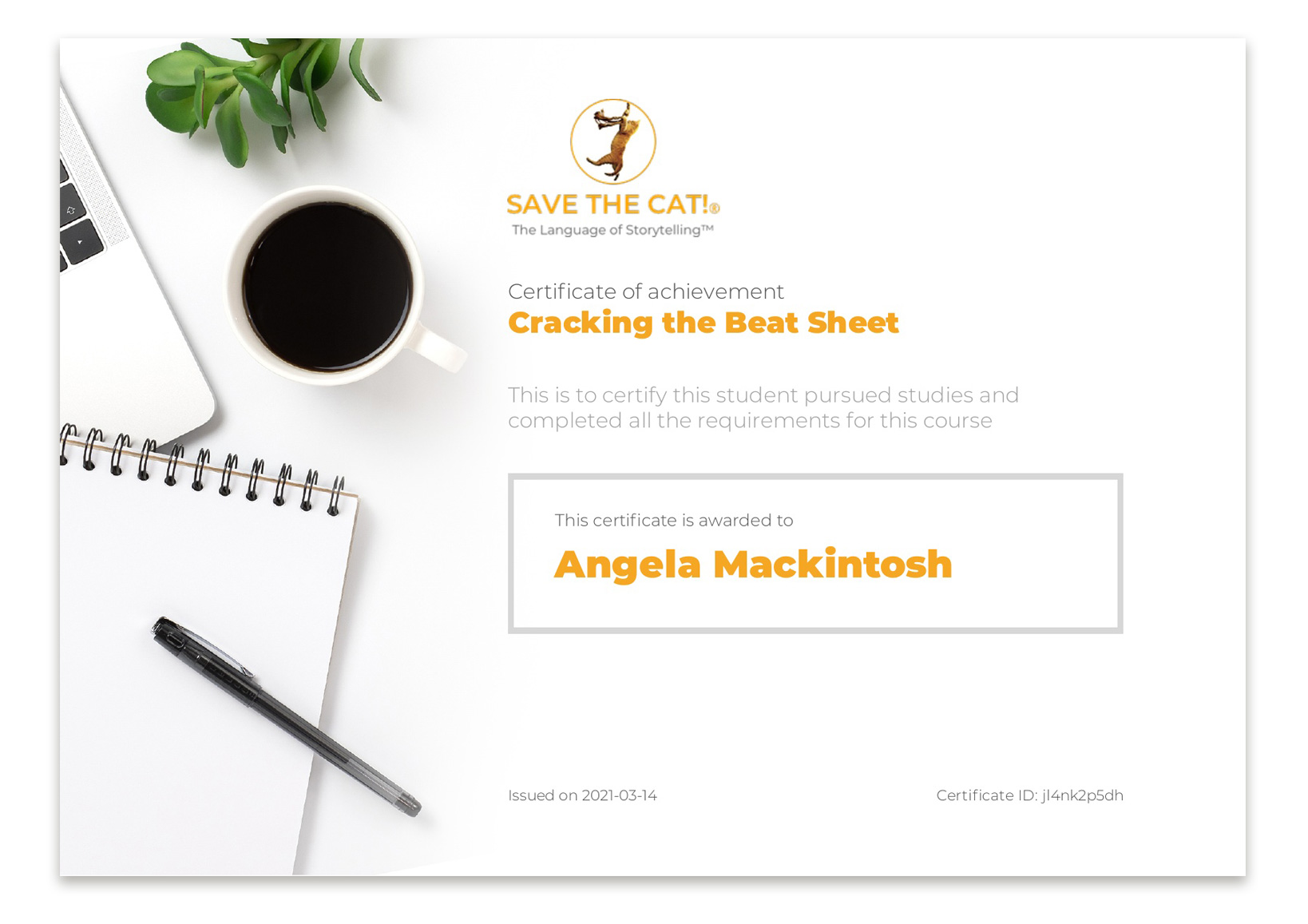 Find out more information about the Save the Cat! Cracking the Beat Sheet online course by visiting: https://www.savethecatcourses.com/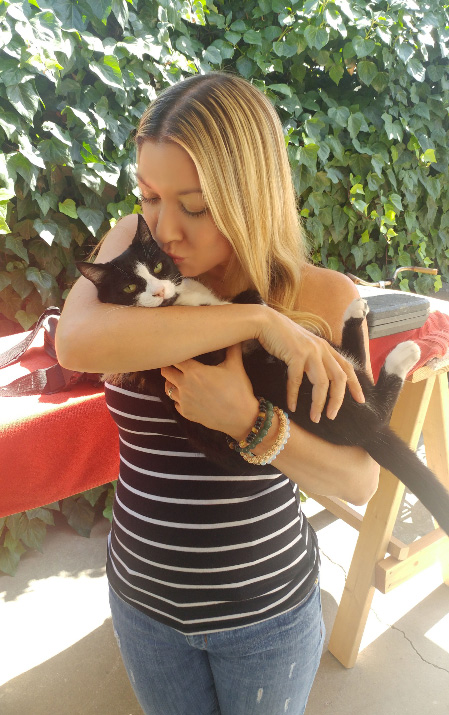 Angela Miyuki Mackintosh is editor-in-chief of WOW! Women on Writing and an illustrator/graphic designer at Mackintosh Multimedia. A 2020 Pushcart Prize and Best of Net nominee, her work has been published in Writer's Digest, The Nervous Breakdown, X-R-A-Y Literary Magazine, Exposition Review, Red Fez, Eastern Iowa Review, Awakenings, IO Literary Review, among others. When she's not writing, she enjoys trail running, oil painting, vegan cooking, and cat rescue. She lives in Los Angeles with her partner and tuxedo cat.