emoir is not as straight-forward as it appears at first glance. A common assumption is that memoir is something like a diary, a series of remembrances of what happened, presented in chronological order. In fact, for a memoir to be successful, it needs a narrative voice that examines a full range of what we experience and feel as human beings.
To that end, the "I" in memoir is a literary device used to enhance and explore these complicated truths. Just as we are complex people in real life, we must be equally complex personas on the page—albeit artistically rendered. One way to accomplish this exploration of self is through the use of voice—but not one's everyday voice. In real life, for example, I don't speak or write e-mails using carefully crafted language. When talking to friends, I'm not particularly mindful about word choice. I don't use sensory imagery or think metaphorically. My speech meanders all over the place, full of half-developed ideas. In other words, a spoken, informal voice, though it can be breathless or intimate, is rarely as artistically structured as one that's literary.
Using my personal experience of struggling with sexual addiction as an example, let's "hear" how, at the time I was a college student in Boston, I might have tried to tell my roommate about an affair with a married man old enough to be my father: "There's this man. I kind of love him, but..." Although I might have tried to be sincere, I provided little insight or depth.
Likewise, a diary "voice" can be intimate, but it doesn't shape life into art either. For example, here is a diary entry I could have written about this same man: "I want him to leave his wife and marry me. Doesn't he know how much I love him?" These sentences are heartfelt, but abstract, lacking sensory imagery. They don't bring the reader inside the experience.
Neither of these voices would work when writing memoir.
"...the Voice of Innocence describes the event. The Voice of Experience interprets and reflects upon it."
So who, then, narrates a memoir? It's both me and not me. It's an artistically created "me" comprised of two different voices that work in conjunction with each other: the Voice of Innocence and the Voice of Experience (labels loosely borrowed from the poet William Blake). Briefly, the Voice of Innocence describes the event. The Voice of Experience interprets and reflects upon it. Through the use of these voices, a writer maintains a cohesive narrative or story, while also journeying into the core of self-discovery. In other words, the voices used in memoir artistically craft what you've lived in all its dimensions.
Here is a fuller description of them:
The Voice of Innocence relates the facts of the story, the surface subject or action. It's the voice that tells us, in effect, "first this happened, and then this next thing happened." Additionally, the Voice of Innocence reveals the raw, not-yet-understood emotions associated with the story's action by portraying the person you were (and what you felt) when the sequence of events actually took place.
The Voice of Experience adds a more mature voice or persona that, in effect, explains and deepens the Voice of Innocence with metaphor, irony, reflection. This voice offers the progression of thought in memoir by examining what the Voice of Innocence (facts and raw emotions) means. This more complex viewpoint interprets and reflects upon the surface subject. Say, for example, the Voice of Innocence describes feeling lonely; then, the Voice of Experience seeks to understand why you're lonely, what it means. What are the ramifications of past occurrences and behaviors? What are the metaphors that deepen the events? With this voice you transform the lived moment, rather than merely reminisce or recollect it.
Generally speaking, these two voices are flexible and can be introduced at any time during your narrative, as needed. Now let's see how these voices can work within an actual memoir.
Using a single paragraph from Love Sick: One Woman's Journey through Sexual Addiction as an example, I implement both voices when describing a maroon scarf given to me by that married lover in Boston—a scarf that once belonged to him:
I press the scarf against my nose and mouth. I take a deep breath. The scent is of him—leaves smoldering in autumn dusk—and I believe it is a scent I have always craved, one I will always want. I don't understand why the scent of the scarf seems more knowable, more tangible than the rest of him.
Here, I begin in the Voice of Innocence providing factual and sensory details about the maroon scarf, romanticizing its scent of smoldering dusk. The raw (albeit unexplored) emotion I feel toward this man—who wraps such a magical scarf around my neck—must prove this is love. Doesn't it?
"No," the Voice of Experience implies in that last sentence. Instead, the scarf embodies alienation and loneliness, as well as a need for comfort. I love the scarf because, as an addict, I don't know how to love the man—and, more importantly, myself. This authorial voice guides the reader through the confusion of the addiction, depicting, over the course of the memoir, why I have self-destructive affairs with dangerous men.
In short, the Voice of Innocence conveys what happened: I press the scarf to my face, inhaling autumn dusk. It leads the reader through the actual surface event.
The Voice of Experience, on the other hand, examines what the author, sitting at her desk, writing, understands about events now. It offers insight to the reader: this is what the lived moment means. The scarf is more knowable than the man.
"We write memoir to discover the story behind the story—what we didn't understand or know at the time of the event."
This exploration is more interesting than just the facts by themselves. We write memoir to discover the story behind the story—what we didn't understand or know at the time of the event.
As you write, pretend to toss a stone into a lake or river. Through the Voice of Innocence, write the compelling ripples of life you see on the skin of water. Then allow your gaze to follow the stone as it slowly sinks. Through the Voice of Experience, you'll discover what ebbs and flows below the surface as you peer into the metaphorical depth of you.
If both these voices, woven throughout the memoir, are trustworthy, sympathetic, urgent, complex, and interesting, then the reader willingly listens. So, by the end, the reader will have gained insight into the beautiful—if sometimes wrenching—artistic pattern to your life.
***
"Finding Innocence and Experience" is published (in a different format) in Fearless Confessions: A Writer's Guide to Memoir, University of Georgia Press, 2009.
***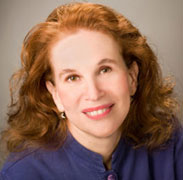 Sue William Silverman's memoir Love Sick: One Woman's Journey through Sexual Addiction (W. W. Norton)is also a Lifetime Television original movie. Her first memoir, Because I Remember Terror, Father, I Remember You,won the Association of Writers and Writing Programs award series in creative nonfiction, and her craft book is Fearless Confessions: A Writer's Guide to Memoir. She teaches in the MFA in writing program at Vermont College of Fine Arts (www.suewilliamsilverman.com).
-----
Enjoyed this article? Check out these related articles on WOW!:
Voice: Come Out, Come Out, Wherever You Are!
Beginning Your Memoir and Creating Your Narrative Arc
Drawing from Life to Create Your Story
People are Characters Too: A Guide for Bringing the People in Your Memoir to Life
Strip and Go Naked with Adair Lara: Baring the Soul of the Personal Essay