Special Note to Contestants:
We want to thank each and every one of you for sharing your wonderful stories with our guest judges this season. We know it takes a lot to hit the send button! While we'd love to give every contestant a prize, just for your writing efforts, that wouldn't be much of a competition. One of the hardest things we do after a contest ends is to confirm that someone didn't place in the winners' circle. But, believe it when we say every one of you is a true winner.
Every writer has been a gracious participant through the whole process, from the beginning of one season to the next. We've written emails to authors, agents, and publicists who have donated books to our contest, and we've shared our delight regarding the true sportsmanship among our contestants. It doesn't matter if it's one writer who placed or another who tried but didn't; all writers are courteous, professional, and wonderful extensions of WOW! Women On Writing's team. Writers' stories and e-mails fill us with enthusiasm.
Kudos to all writers who entered, whether you won or not, you're still a winner for participating.
***
To recap our current process, we have a roundtable of 4-7 judges who blindly score equally formatted submissions based on: Subject, Content, Technical, and Overall Impression (Style). That's the first step of the process. If a contestant scores well on the first round, she (or he) receives an e-mail notification that she passed the initial judging phase. The second round judging averages out scores and narrows down the top 25 entries. From this point, our guest judge helps to determine the First, Second, and Third Place Winners, followed by the Runners Up.
As with any contest, judging so many talented writers is not a simple process. With blind judging, all contestants start from the same point, no matter the skill level, experience, or writing credentials. It's the writer's story and voice that shines through, along with the originality, powerful and clear writing, and the writer's heart.
***
We've enjoyed reading your stories, each and every one of them. The WOW! Women On Writing judges take time to read them all. We recognize names of previous contestants, writers familiar with our style. We enjoy getting to know you through your writing and e-mailing. Remember that each one of you is a champion in our book. We hope that you continue to enter so we can watch you grow as writers and storytellers, because each season is a rebirth of opportunity.
Now on to the winners!
Drum roll please....

1
st
Place: Rachel Phelps
Olathe, Kansas
Congratulations Rachel!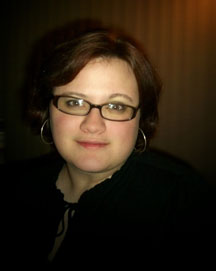 Rachel's Bio:
Rachel Phelps is a 23-year-old who lives in Kansas City. She has her Bachelor's in English Literature and currently works as a clinician for Applied Learning Processes, a private center for dyslexia treatment. She has experience in journalism as a reporter and editor, but her true passion is fiction.
She has been scribbling ever since she can remember and is working toward her dream being a published novelist. She is active on FaithWriters, enjoys writing skits and plays for her church, and has finally joined the blogosphere. Her favorite genre to write is historical of any period. Rachel will read almost anything as long as it is well written and isn't senselessly offensive (offensive with a purpose gets an extra star in her book). Her biggest dream is to be an excellent author who is a Christian and prove to the skeptics that the terms are not mutually exclusive.
Find out more about Rachel by visiting her website,
https://www.wix.com/parexcellence/home, and her blog,
https://www.liveparexcellence.blogspot.com/.
Motherhood
I wait, dwarfed by marble pillars, while the servant girl announces me. She is a bold thing, gazing at me from the corners of her painted eyes as if I were the odd one in my modest robe and headshawl. Her silken sheath is so thin a man would have to be blind not to sin when looking upon her, and yet she keeps herself cubits away, as if afraid to be tainted by a Hebrew slave.
My son in Pharaoh's household. Strange, the ways of the Most High. When I gave my boy to the Nile, I expected never to see him again. Now I see him content and shielded from the sun-baked life of the brick pits and fields. Were it not for my two children who still suffer under the taskmaster's lash, I would have no cause for complaint.
She comes back and nods, staying well away as I enter the royal nursery. I give her no more than passing attention. My eyes are on Moses where he whimpers in his cradle. My fingers are already at the neck of my robe when a delicate cough informs me we are not alone.
Bithya, daughter of Pharaoh and self-proclaimed mother of my son, reclines nearby, languid in the heat. She usually withdraws for my feeding time, providing me with precious moments of solitude with Moses. I bow slightly in her direction, eyes still on the cradle.
"He seems out of sorts today, Jochabed," Bithya says with a casual sort of concern.
"Perhaps it is the heat, Princess," I say with the same indifference, forcing myself to move slowly toward him. I must not seem too eager. If Bithya ever knew...

I scoop him into my arms, unclasping my robe to feed. He is heavier than ever Aaron or Miriam was at that age. A part of me is frightened. Soon he will not need me. Already he has taken goat milk along with my feeding.

"He is always calmer when he's held," Bithya comments. "Sometimes I think I indulge him overmuch in that. He must learn that a prince stands alone."

"He has not seen his first Inundation," I say before I think. "Surely the time to learn princely ways has not yet come."

I do not say what I really think—that among the Hebrews a child is a blessing to be held and loved because he must learn to stand alone. I focus instead on cradling his head, shaved bare save the tiny forelock braided and banded with gold. My fingers linger on the metal. Smooth and cold, like the people who surround him here.

Bithya steps closer, and I can hear the jingle of the gold collar at her throat. The scent of calendula drifts past the dusty smell that shrouds me.

"You are bold for a slave," she says in a bored tone.

My eyes stay on the babe at my breast, feasting on the softness of his ear against my finger, the chubby dimples at his elbow.

"I care for the child. He..." I hesitate, almost wishing the secret out. "He has touched my heart."

Bithya's hand supplants mine on Moses' forehead, caressing his temples and eyebrows as he nurses vigorously. "Yes, he has a way with that, does he not?"

For a moment, there is kinship between us.

Her soft, delicate finger catches on the rough weave of my robe. We both startle at the contact, sending Moses into a howl as his meal is interrupted. Shushing sounds come from both our mouths, but the scream intensifies. Bithya takes him from my arms.

I watch, forced to be still, as she bounces him on her hip and sings of her many gods, tickling the backs of his arms and his belly to make him laugh. My arms ache for his weight.

"There now, my little one. Mother is here," she croons.

My fingers curl into the fabric of my robe, holding it in place until I may finish my duty here. True, the cloth is rough, chafing to the skin. I cannot offer my son fine-spun linen or golden bands for his arms. I could not even offer him life with our family. I resign myself anew.

Bithya hands him back. He looks up into my face, cooing contentedly, and reaches to pat my cheek. I lean into the touch, cherishing it.

"He will be great, my son," Bithya says.

I bring him to my breast once more. "Yes, Princess."
***
What Rachel Won:
$250.00 Cash Prize
$25 Amazon Gift Card
Publication of winning story on WOW-WomenOnWriting.com website
An e-book pack
A Year's Subscription to Premium-Green Markets
Interview on WOW!'s blog The Muffin


2
nd
Place: Elizabeth Demers
Jacksonville, Arkansas
Congratulations Elizabeth!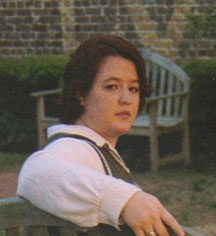 Elizabeth's Bio:
Born from a long line of passionate bibliophiles in Memphis, TN, Elizabeth Demers began writing at the age of eleven, yet her early writings, and even some recent writings, are little more than short poems and unfinished sketches. Though writing and books have always been a large part of her life, she did not originally set out to be a writer.
Elizabeth graduated Mississippi University for Women in 2002 with a Bachelor's in Biology. And, after becoming discouraged in her failed attempts to secure a job out of college, she turned once again to writing, finding solace and hope in picking up her pen.
For the last seven years, Elizabeth has worked as a bookseller turned bookstore manager turned aspiring author and spends every waking moment surrounded by and engrossed in the written word. Having come full circle, Elizabeth gratefully returns to her passion while slowly coming to terms with the fact that she might have picked the wrong major in college.
When not working, sleeping or pursuing publication, Elizabeth can be found wandering the Internet. Follow her efforts and wanderings at https://easdemers.blogspot.com/.
Charon's Lament
The mourners bring their loved ones to me. The city brings its nameless to me. Knowingly or unknowingly, most find their way to my doorstep. This is the final stop—the final earthly stop—before their continued journey on to eternity. At least, that's what I like to think. It gives my job meaning, a bit more than folks round here give me. To them, I'm just a gravedigger, just a mindless monkey paid to open a hole in the ground.
I have no use for people, lest not while they are still alive. I don't make my—if you'll pardon the term—living, by dealing with those of this world that still breathe mortal air. My pockets bulge with the coins of those who seek my help in their journey to the other side.
Mine is the thankless job. The clergy take their dues for a well-performed service. The mortician, his dues for ensuring the dead look as alive as possible. But, without my practiced art, there'd be no place to perform the graveside ceremony, no place to plop the freshly-powdered corpse. Were Riverside Gardens a mausoleum or a crematorium, then my services would hardly be necessary. But, as it is a cemetery, the grounds for planting those passed on, having someone with my practiced skills is not only important, but vital, lest the bereaved intend on soiling their Sunday best by turning shovels of dirt.
It's no easy task digging a grave. There's more that goes into crafting such a hole than just moving dirt. There's an art to creating a grave, and every digger who's ever worked here has made graves the only way they should be—with back and shovel.
Rolling back the first layer of sod, I use my shovel to draw the outline—the width being the shovel's length, the distance from tip to toe being the full length of the shovel and half again. Once the shadowed outline is set amid the bright blades of grass, the actual digging can begin.
Until I find the natural rhythm, the start is always slow. The only resistance comes from larger stones and the buried roots of ancient trees, long removed, their stumps ripped from the ground. But, there is something about the deep earth that does not readily give up what has long been buried, so the roots remain, fingering their way through the underground.
Turning the first shovelful of dirt, the fresh dampness of yesterday's rain fills my nostrils. It's a warm dampness, a musty dampness. The summer sun has only just started drying the moisture. By midday, the heat will cause the damp to steam up from the freshly piled mounds of shoveled earth.
I lower the coffins of my charges into their newly crafted resting place. As the polished wood sinks below the line of the earth, the last rays of sunlight reflecting from its surface guide its path downward. I pause, remembering the number of souls I've ferried from one existence to the other side.
There is this tendency of things in life to return to what they once were, a sort of regressing to their past selves—the elderly leaving life much like the infants they were when they first entered, the corpse becoming mud-like, cold, the flesh melting away from the bones as dirt washes away from stone. The bones chipping away to ash as stones disintegrate to dust.
The cycle repeats endlessly, decay leading to renewal, which leads inevitably to decay once more. The earth is a gluttonous, ravenous thing, eager to swallow and digest any and all that walk upon her.
Smooth walls of packed mud, cool and firm like the flesh of the recently deceased, stretch up and around the casket, the grave welcomes fresh fodder to the subterranean banquet.
I pat the last shovelful of dirt. One more journey over, one more soul passed over. My small cottage at the back of the cemetery grounds is a welcoming sight. The aches coursing through my limbs make walking upright and shouldering my shovel nearly impossible. I stumble forward, the clink of metal echoing behind me as my shovel drags over every exposed root and rock.
Leaning my shovel against the outside wall of my cottage, I stomp the dark earth from the bottom of my boots. As much as this dirt might want to swallow me up, it isn't yet time for me to pass on my shovel.
***
What Elizabeth Won:


3
rd
Place: Susan Stites
Madison, Wisconsin
Congratulations Susan !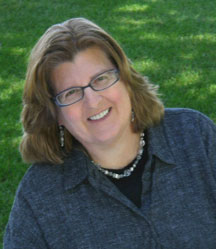 Susan's Bio:
Susan Stites is the owner and sole employee of Management Allegories, a management development and technical writing firm based in Madison, Wisconsin. She has a BA in English from Wichita State University and an MA in Education from Northwestern University. Susan has published numerous books and technical training programs for clients, and is currently working on a collection of stories that spoof the absurdity of working in a business setting. Her story ideas are invented and shaped on her daily long walks with her doggie, Tula.
American Pie
Yesterday I got melted, and so did Rodrigo and Kai-Lee and Min and Shefali, who is my best friend. I don't feel different, but Mrs. Grobin says we're more American now.
It was a class project. One day Mrs. Grobin sent all the students to the gym. We thought we would have to do sit ups, but instead there was this giant wooden apple on wheels with a door in the front. Shefali told me it was a melting pot and the class was going to paint it black. Shefali always paid better attention in class than me. We painted all afternoon and were even allowed to stand on ladders for the high parts. At the end, each of us painted our name in the color we wanted. I picked bright pink and Shefali chose blue.
To get ready for the melting, Mrs. Grobin gave the five of us note cards and told us to write things about our native country. It could be our birthplace or a song or a ritual—anything that reminded us of where we came from. "One item per note card," Mrs. Grobin said. She also instructed us to wear native costumes to the melting. I got scared because I didn't have one. Shefali had a sari and Rodrigo had a Mayan Tzute. Kai-Lee and Min, the Hmong twins, had paj ntaub made by their mother. But the only special costume I ever wore in Mexico was my first communion dress, and it was too small for me now.
"What about a Kinsotera dress?" Mrs. Grobin asked.
"You mean Quinceañera? I don't have one. I'm only thirteen and a half!"
"Maybe you could get your dress now," Mrs. Grobin suggested as she marked one of my cards for penmanship.
Mama had other ideas. "I'm not getting for you a dress which will not fit you when you are fifteen. Some other dress will have to make do."
But when I told this to Mrs. Grobin, she said, "My dear, you won't need the dress when you are fifteen. The whole point of this is to make you American so you can celebrate our traditions instead of yours."
When I told this to Mama, she slammed the rolling pin on the dough. "So I'm supposed to buy you a dress that you wear only once to throw away? Some tradition!"
"That's what Americans do," explained Shefali when I reported everything to her. "They buy things so they can throw them away."
I ended up wearing my cousin Maria's Quinceañera dress. It hung to my ankles and drooped off my shoulders. "It's good enough," Mama grumbled as she pinned the dress in the back.
Melting day arrived. All the American kids sat cross-legged on the floor in front of the pot. The five of us, all dressed up and holding our note cards, waited at the side. When my name was called, I entered. I could hear my classmates clapping and the music playing La Bamba. Mrs. Grobin was standing at the top of the kettle on a ladder holding a long broom handle. I performed as rehearsed, grabbing the broom handle and letting Mrs. Grobin stir. The first time around, I threw into the wastebasket the note card marked Morelia, my birthplace in Mexico. Next was the card that said Español, then the one with Niños Heroes, my grammar school before we moved here. Finally, I threw away the card marked Dia de los Meurtos, the day our family honors Papá Pedro, my dead grampa.
After my melting, I was sent to a small area where I changed from my Quinceañera dress into American clothes. When all five of us were stirred, Mrs. Grobin gave us little American flags and we marched out the kettle door to the sound of our classmates cheering and the Star Spangled Banner blasting over the gym speakers.
Everyone returned to the classroom for cookies and milk. Mrs. Grobin instructed our classmates to welcome us to America, even though we all had been here for years. We ended the day with our math lesson. I still don't feel different, but maybe now that Shefali and I are melted, those ninth grade girls won't pick on us after school any more.
***
What Susan Won:

RUNNERS UP (In no particular order):
Congratulations to the runners-up! It was very close, and these stories are excellent in every way. Enjoy each one's story!
Click on their entries to read:
A Kind Woman Lives Here by Jan Ackerson, Three Oaks, Michigan
Knowing by K. E. Blaski, Rockford, Illinois
1974 by Karen Simmonds, Honeoye Falls, New York
Looking for Death by Nicole Amsler, Springboro, Ohio
Vessel by Karen Simmonds, Honeoye Falls, New York
Venus Envied by D.E. Gallagher, Marshfield, Massachusetts
Impact! by Mary Krakow, Redmond, Oregon

HONORABLE MENTIONS (In no particular order):
Congratulations to our Summer Contest Honorable Mentions!
Your stories stood out and are excellent in every way.
Peanut Butter Hero by Jenny Matlock, Mesa, Arizona
Time for a New One by Jeanne Bannon, Bolton, Ontario, CANADA
Familiar by Jen Brubacher, West Ealing, Greater London, UNITED KINGDOM
Buyer's Remorse by Misty Baker, Greenville, Kentucky
Smoke by Tricia L. McDonald, Spring Lake, Michigan
That Old, Cold Shoulder by Diane M. Davis, Laveen, Arizona
Has Anyone Seen Charlie? by Jeanne Newland, Newnan, Georgia
The Stranger by Nancy Franke, Krum, Texas
'Til Death by Evelyn J. Quinn, Costa Mesa, California
Truth Be Told by Kristen Namba Reed, Glendale, California
You Are by Christi Goddard Howell, Waco, Texas
A Vicious Attack by Sherri West, St. Louis, Missouri
Enchantment by Barbara Fitz Vroman, Hancock, Wisconsin
The Leopard and the Mouse by Marilyn Briant-Rockmore, Poinciana, Florida
Anna, Undone by Alisia Leavitt, Phippsburg, Maine
What the Honorable Mentions Won:
$20 Amazon Gift Card
an e-book pack

IN CLOSING:
This brings our Summer 2010 Flash Fiction Contest officially to a close. Although we're not able to send a special prize to every contestant, we will always give our heartfelt thanks for your participation and contribution, and for your part in making WOW! all that it can be. Each one of you has found the courage to enter, and that is a remarkable accomplishment in itself. We're looking forward to receiving your entries for our next contest. Best of luck, and write on!
Check out the latest Contest: