hen it comes to southern gothic, Amanda Stevens knows a thing or two. Okay, allow me to just say it: She's an expert. Is it any wonder that when she became a full-time writer, she brought this wealth of insight to her books?
Her novels, published by MIRA Books, are mind-provoking works of fiction in which readers experience a keen sense of place. When I come across that divine marriage of place and story, I'm eager to let WOW! readers know about it. So please join us now for a chat with this very talented author who lends southern suspense a brand new voice, as evocative as the darkness she writes about.
Amanda Stevens grew up in Bradford, Arkansas, a tiny hamlet nestled between the flat mosquito-infested bottomland of the delta and the rocky foothills of the Ozarks, an area steeped in folklore. Those old legends and an innate fascination for the strange and unusual helped cultivate her vivid imagination.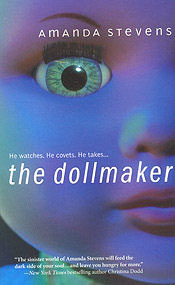 Amanda considers storytelling a part of her heritage. "Someone once said the South is home to people who love to talk. This is especially true of the rural South where I grew up." Her high school literature classes provided an early influence where she was drawn to the darker stories of Nathaniel Hawthorne and Edgar Allen Poe, but it was the southern gothic that truly inspired her. The strong sense of place—dusty back roads and moonlit bayous, simmering secrets and fragrant, sweltering heat—provided a powerful backdrop to the despair and desperation of the wayward souls that peopled classic southern literature. Amanda uses those same elements in her thrillers, which can best be described as "creepy, southern suspense."
Before she became a full-time writer, Amanda worked for the United States government and was issued a security clearance at the age of twenty-two. She has also worked in the oil and energy field, has a passion for the eighties, and is a self-proclaimed conspiracy-theory nut.
1.It's such a pleasure to have you with us today. I've read both The Dollmaker and The Devil's Footprints and they are riveting reads. Could you tell readers a little about the genre in which you write and why you chose it?
It's a pleasure to be here! And thank you so much for your kind words about my books.
The genre question is actually very timely because recently I blogged about a movie called The Gift, which has been a huge inspiration. The story is basically a murder mystery that revolves around a widow with a psychic gift, but what elevates the film for me (aside from the superb cast) is the depth of characterization, the subtle layering of the plot and the dark, moody atmosphere. After watching it for the first time, I knew this was the kind of story I wanted to write. A creepy, southern thriller.
With The Devil's Footprints, I edged into "chiller" territory. My definition of a chiller is the blending of reality with just a touch of the supernatural. Dark suspense that stays within the realm of believability. It's an element that lends itself well to books set in what I call the mythical South.
2.It is truly amazing just how well you do dark suspense, Amanda! I noted that in both of your first books, your titles begin with the word "The." Is this a coincidence or will other books follow suit? Do The Dollmaker and The Devil's Footsteps, mark the beginning of a southern thriller series?
The books are meant to be stand-alones, but I did strive for some continuity elements: the southern setting, the atmosphere, and the "The" titles. You may also have noticed that the font used for my name is the same on both books. These are all conscious branding efforts, which is one of those buzz words we hear so much about these days.
3.I love the way your books are packaged. The cover art and titles alone drew me in. As for the stories themselves, they are based in what I call the Deep South, entrenched in the sultry and mysterious culture of New Orleans, in particular the French Quarter. What compelled you to set your books there?
The only way I can explain it is that New Orleans speaks to me. Someone from the area once suggested that I must have lived there in another life because otherwise I couldn't write about it the way I do. I don't know if that's true, but how romantic to think so. New Orleans is everything I want my books to be—dark, gothic, and deliciously creepy. Rich in history and atmosphere, and peopled with strange, fascinating characters. When you walk the streets of the French Quarter, it's easy to believe that anything, and I do mean anything, can happen there. The shady politics is just gravy, as we say in the South.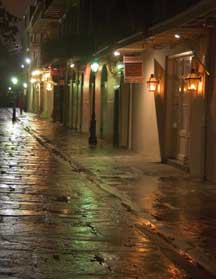 "New Orleans is everything I want my books to be—dark, gothic, and deliciously creepy."

(Photo: Pirates' Alley, New Orleans)
4.I recently visited the French Quarter, and I know exactly what you're talking about. I find it incredible how your work completely captures the area. And then there are the fascinating characters. Your protagonists are always so easy to relate to, and yet somehow larger than life. You layer them with painful histories, vulnerable but headstrong personalities, and problematic relationships. Do you find that using a character worksheet is beneficial in developing them or do you simply allow them to develop through the creative process of writing?
There is always character growth throughout the writing process, but I do create extensive histories for the main characters, especially for the villain of the piece. I want to know everything about him, starting from childhood on. Not just a vague abusive past, but specific incidences that warped his psyche and turned him into what he is today. I may only use bits and pieces of his past, but I still want to know it all. That's the only way I know how to create truly complex, layered characters. The best villains for me are the ones who can generate a bit of sympathy.
5.Your desire to know your villains inside out shows in your storylines, and I believe that is why they seem so authentic, so real to the reader.
In regard to The Dollmaker and The Devil's Footprints, the story of Silence of the Lambs comes to mind. Your work is similar to that of Thomas Harris, in that it is dark, atmospheric, and psychologically chilling. Who has influenced you the most in regard to your writing?
Well, now you've gone and made my day! Silence of the Lambs had a powerful impact on me when I first read it. I started the book one afternoon and was so thoroughly engrossed, I had to stay up half the night to finish it. My husband and kids had long since gone to bed and the house was very quiet and spooky. I was already feeling pretty tense (as you might expect) and was right in the middle of one of the scariest scenes when the doorbell rang. At two o'clock in the morning. While I'm reading Silence of the Lambs.
Needless to say, I just about jumped out of my skin. I peeked out the window and saw a woman dressed in a nightgown. She called through the glass that she lived one street over and someone had tried to break in. She'd gone running through the neighborhood in a panic and my house was the only one she saw with a light on. Everything turned out okay, but my terrified reaction is exactly the response I'd want someone to have if they were reading one of my books in the middle of the night and someone rang their doorbell.
So yes, Thomas Harris has definitely been an inspiration. Billy Bob Thornton and Tom Epperson who co-wrote
The Gift
. Dean Koontz, James Lee Burke, and many, many others. I'm constantly inspired and awe-struck by these authors.
6.I can certainly vouch that I would have been scared out of my wits had my doorbell rang while reading The Devil's Footprints late at night! And allow me to say this if I may. Being an avid ghost hunter and in constant search of old, plantation type homesteads to research, I've never had a problem approaching folks and asking them about the history of a particular place. After reading The Dollmaker, I will never approach an old place like that again without experiencing a chill.
I realize this is a frequently asked question but inquiring WOW! minds want to know: When did you first know that you wanted to be a writer?
The desire was there from childhood, but it took me a long, long time to find the confidence. I grew up in a small, rural town in Arkansas, and I just never thought someone like me could be a writer. But I was lucky enough to have an English professor in college who gave me the encouragement I needed. I gave myself a semester to write my first book. Four months later, it sold, and I've been writing professionally ever since.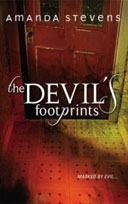 "My villains may be seriously messed up, but I try to never lose sight of the fact that they are still human."
7.What a fascinating success story and I know your readers are dying to know what inspires you to write the stories that you do! Can you shed some light on the creative aspect of your writing career, share with us how you get the ideas that bring about the complex (and seriously messed up) villains in your books?
I really am just a normal person, believe it or not. Not the least bit scary. But I've always had an interest in the strange and unusual. I grew up in a part of the country that is steeped in legend and folklore. Ghost stories were a part of my heritage. It's hard to explain, but in the rural South, there is an almost mystical connection to the land, to the past, even to the dead. I think my upbringing had a lot to do with the kinds of stories that I write. My villains may be seriously messed up, but I try to never lose sight of the fact that they are still human. Something made them the way that they are. I don't try to excuse their monstrous actions, but I do want to understand them.
8.Of course I can't bring up the creative part of what you do and not touch upon the business side of it. When working on a new title, what is your writing schedule like? How do you find a balance between writing and promoting your other books?
I'm not sure I've found that balance yet! Even though I've been writing for a long time, promotion is new territory for me, and publishing has gotten so competitive, it's too easy to get caught up in all the marketing hoopla. I think the safest, sanest thing to do is write first, then promote. Get your daily quota of pages done before you let yourself work on anything else.
9.Great advice! You've mentioned how much you enjoy writing for MIRA Books. How did this publishing venture come about and how many of your titles can we expect (and hope) to get our hands on now that you're writing for them?
Before I sold to MIRA, I'd been writing for Harlequin Intrigue for more than ten years. Since MIRA is under the Harlequin umbrella, it seemed a natural progression for me. And I have to say, the experience has been all that I could have hoped for. I'm getting to write exactly the kind of stories that I love.
10.And are your titles with MIRA available in e-book format?
Yes, they are. You can download them at eHarlequin.com, Sony, and other places.
11.I'm a huge fan of the book trailer for The Devil's Footprints. It totally captures the ominous mood of the story, and suspense fans will certainly appreciate the shock value. When writing suspense, do the characters in your books ever surprise or shock you? Have they taken you places you didn't foresee at the offset of writing their stories?
All the time, even though I start with a detailed outline. There's a scene with a porcelain bird in The Devil's Footprints… I don't want to give anything away, but suffice it to say, I was pretty shocked at how and when that bird turned up again.
12.Well, I know I was! What a twist! So how many books have you written in addition to your three most recent for MIRA? And do you have a favorite book, a story that either continues to haunt you or had the power to change the course of your writing career?
I've written over fifty books, most of them romantic suspense for Harlequin Intrigue. For a number of reasons, my favorite book is The Dollmaker. For one thing, it was my first foray into straight psychological suspense, and for another, I loved the characters. I still think about Dave and Claire and little Ruby. That tragic family was and is so real to me.
I'm working on a book now in my spare time that's a first-person mystery about a young woman who works with the dead. It isn't sold yet. In fact, it's never been sent out. I've lived with this character for nearly three years now, and I think it's safe to say that she's under my skin. One of my critique partners said that she has this image of Lucy sitting cross-legged on the floor somewhere, impatiently waiting for me to tell her story. It may be just wishful thinking, but I think this character has the power to change my career. Or at least, enhance it.
13.We'll certainly be on the lookout for that one! It sounds very special. In the meantime, let's talk a moment about your newest title with MIRA, The Whispering Room. In a nutshell, what can readers expect from this latest venture into the fringe of darkness? Where can a reader purchase The Whispering Room or any other of your titles?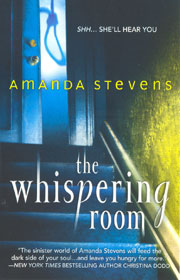 The inspiration for The Whispering Room was an article I read online about the evil gene. The concept of the evil gene suggests that the propensity for violence can be passed down from one generation to another. Therefore, in some families, the desire to kill is as inherent as blond hair and blue eyes. After I read the article, I began to play the what-if game. What if a troubled mother believed this evil gene had been passed down to her children? How far would she be willing to go to protect their immortal souls?
While the concept of the evil gene was the original spark, The Whispering Room is, at its heart, the story of maternal love, twisted and otherwise.
The MIRAs should be available at most brick and mortar bookstores, as well as online at Book Sense, Amazon and Barnes and Noble. Some of the older Intrigue titles are still available at Amazon and Barnes and Noble.
14.I can not wait to snatch up a copy of The Whispering Room! Now that I'm caught up on my reading list, I'll probably start it tonight.
Now, being a fiction writer myself, I have to try to pick your brain here. I know I'm not the only one curious about your perspective on literary representatives. What can you share with us about the experience of pitching your work and actually landing a reputable agent?
My best advice is to choose someone who has the big picture in mind. Someone who is always thinking beyond the first or most recent sale. Someone who doesn't disappear once the contract is signed. In other words, a career partner. Don't be afraid to ask a lot of questions and don't hesitate to contact both current and former clients. At the same time, always keep in mind that no two career paths are the same. Reach for the stars, but don't hamstring your agent with unrealistic expectations.
A lot of agents are blogging these days and offer invaluable advice on pitches and query letters. It's almost become an art form. Find examples of query letters that push your buttons and use them as a guideline, but always remember to write in your own voice! Then, just like your manuscript, polish, polish, polish.
15.What should writers do or not do when trying to impress a potential representative with their work?
Be yourself. Don't try to be too cutesy or too familiar. Remember, this is a business relationship, one that will hopefully last for a very long time. Do your homework so you don't waste their time or yours by approaching agents that don't represent your genre.
However, the most important way to impress an agent is to have a dynamite manuscript.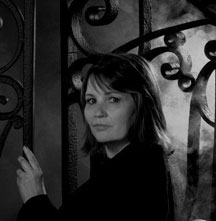 "...if you're not receiving at least one request for your manuscript out of every twenty queries you submit, then you need to step back and take stock."
16.Amanda, if you would, please finish this sentence: An aspiring writer who wants to get their work out there, but has received a boatload of rejections from agents should…
Keep submitting until you've exhausted every agent on your list and then move on to the next project. I know a writer who literally amassed thousands of rejections over a ten-year period. I'm not kidding. Thousands. She now has a very successful career writing funny mysteries, and she also gives the most inspirational talk of any writer I've ever heard. Giving up was never an option for her.
Recently, I read a great piece of advice on an agent's blog pertaining to this very question. She said that if you're not receiving at least one request for your manuscript out of every twenty queries you submit, then you need to step back and take stock. It could be that all you need to do is work on your query letter. Maybe you're not grabbing the agent's attention with your pitch. She suggested having several writers who have never read the book scrutinize the query letter and see if they're intrigued enough to want to read more. If not, why not?
Once you've put all this time and energy into crafting a great query letter, she says there's no reason you shouldn't be getting bites unless the problem is with the book itself. This is where you really have to take a deep breath and step back. It may be that your book is not ready to be queried or does not distinguish itself in some interesting and/or unique way. Sometimes the problem can be identified and fixed, but sometimes the only thing to do is move on to the next project. But nothing in writing is ever wasted. I've learned something valuable from every book I've written.
17.As a writer who has had her share of rejection slips, paper and e-mail alike, it is refreshing to hear from authors like yourself who have been there and done that, who have experienced the highs and lows of this thing called querying. For those writers who have been writing for a while and are published but want to take their work to the next level (i.e. attain representation), what advice can you give?
Let me go back to that same agent's blog. Her advice pertains to unpublished authors, but I think it holds true for any of us wanting to propel ourselves to the next level. Do some research. Go into a bookstore and buy a book in your genre by an author you've never read. Then analyze why you chose that particular book. It may have been the cover that initially attracted you, but what made you open the book and read the first few paragraphs? What made you want to read more, so much so that you were willing to plunk down your hard-earned cash to buy it? That's what an agent is looking for. The spark, the voice, the strange attractor that makes her want to read more.
"When you write a suspense novel, you're making a bargain with the reader to deliver high stakes, a strong protagonist, and a worthy villain."
18.I would like to get a little more specific for those writers out there aspiring to break into the suspense genre. I consider you a master when it comes to Southern suspense, so what are some of the ways a writer can establish herself as a writer of that genre, or any genre for that matter?
I'm first and foremost a huge fan of the suspense genre, and I think that's the important key. If you don't love reading what you write, chances are no one else will, either. Read extensively in the genre and analyze your favorite books chapter-by-chapter, scene-by-scene to learn how to structure a page-turner. Every book is different, of course, but you'll soon start to see certain patterns. This has nothing to do with formulaic writing, by the way, and everything to do with reader expectations. When you write a suspense novel, you're making a bargain with the reader to deliver high stakes, a strong protagonist, and a worthy villain. You agree to keep those stakes high by applying more and more pressure and seemingly insurmountable odds, so that your protagonist's skills are stretched to the breaking point. Create dilemmas, pile on the problems, and above all, be unpredictable.
Before you start, though, you'll need a high-concept idea. For years, I struggled with this notion because it always seemed to pertain to stories with global implications. Think Armageddon or Independence Day. That's not what I write. My suspense is smaller and more personal. A missing child or a husband's murder. But what high concept really means is an intriguing premise that can be summarized in a sentence. This sentence will become your pitch. If you can't describe your book in one sentence, you probably have a low-concept story. This doesn't necessarily mean the story is bad or weak, but it does probably mean you'll have a harder time catching an agent's attention.
19.Naturally, new readers are going to want to contact you, read your blog, and check out your fantastic book clips. How might they do this?
I hope they'll visit my website at www.amandastevens.com; my blog, Blasphemous Rumors, at www.amandastevens.com/blog.html, my MySpace page at www.myspace.com/amandastevensbooks, and/or email me at amanda@amandastevens.com. I'm also on Facebook and Twitter so give me a shout. I love hearing from readers!
20.Amanda, it has been a privilege to have you chat with us today. To those many aspiring writers that are indeed among us, if you could you share with them only one piece of advice in regard to pursuing a writing career, what would it be?
Develop a thick skin. I once knew a truly gifted writer who gave up writing because she couldn't handle the inevitable rejections. Don't let rejections stop you. Perseverance is as important as talent. Maybe more so.
Thank you so much, Amanda. You are an amazing writer and I look forward to reading many, many more of your books. On behalf of WOW! I'd like to say congratulations on your recent release of The Whispering Room.
***

Marla Cordle (M.L. Cordle) is the author of two novels, BREACH OF TRUST and SILENCING SARAH, both endorsed by New York Times best selling authors. Her poetry and essays have been published in various literary journals.
Visit Marla at www.mlcordle.com