hen I began my freelance career more decades ago than a lady cares to admit, I thought learning to craft professional mystery/thriller short stories would be the most difficult challenge I faced.
I never dreamed that selling those stories would prove to be more difficult than solving the perfect crime!
A quick trip to the bookstore rounded up the usual suspects: Alfred Hitchcock's Mystery Magazine, Ellery Queen's Mystery Magazine, and Mike Shayne Mystery Magazine. I studied the top magazines in the genre with a virtual detective's magnifying glass. Determined not to miss the tiniest clue, I checked the writer's guidelines and read them over and over again.
One by one (and horror of horrors, sometimes in packs) those carefully crafted and painstakingly proofed manuscripts came back with nothing more than form rejection slips as souvenirs of their journeys.
One day, my mother bought an issue of Weight Watcher's Magazine because she'd heard the recipes were the key to sticking with the program. I casually flipped through the glossy pages until I stumbled across the Fiction Award Story. Not a single word involved dieting. Best of all, it was a mystery!
Not even bothering to waste time crossing my fingers for luck, I submitted "The Visit" and was shocked when I received an air mail letter of acceptance instead of the big brown self-addressed envelope I'd enclosed.
Just like the naive heroine in a gothic novel, I didn't have a clue this taste of success wouldn't magically bring my stories to the top of the slush piles.
Too many years passed before Mike Shayne Mystery Magazine started buying my stories.
Decades after Mike Shayne Mystery Magazine bit the dust and Weight Watchers Magazine stopped publishing Fiction Award Stories, I'm still waiting to sell to Alfred Hitchcock's Mystery Magazine, Ellery Queen's Mystery Magazine, and a top market that didn't exist when I started... Woman's World.
That doesn't mean my mystery/thriller stories gather dust in the file cabinet. Here's what I learned the hard way about marketing mystery/thriller stories.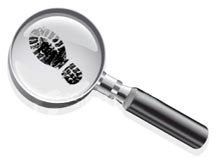 "Ads often provide important clues about the target audience."
TAKE A FRESH LOOK AT THE "USUAL SUSPECTS"
Bullet-proof your submission by avoiding potentially fatal errors. One of the authors participating in the Woman's World Writers loop learned that lesson the hard way when she received a scathing rejection for mentioning the abuse of a dog in her solve-it-yourself mystery.
She complained that editors didn't seem to mind killing a human being almost every week, but those of us who had carefully studied the market noticed that dogs were often featured (without being harmed) in the romantic stories. It didn't take a giant leap of reason to deduce no dogs should be endangered when submitting to this market.
In hindsight, I realized the top mystery/thriller markets probably rejected "The Visit" because it involved the death of an infant, a taboo all my careful research had somehow overlooked.
Reading for market research is far different than reading for pleasure. Ads often provide important clues about the target audience. Do you see large ads offering Madame Zorba Tarot card readings? How about cookbooks full of frugal family meals? Diapers and baby wipes or denture cleaner?
You sometimes have to read between the lines to detect subtle taboos.
A good burglar looks for the unlocked door/window before using brute force to break in. Every issue of Alfred Hitchcock's Mystery Magazine contains a Mysterious Photograph contest with a prize of $25 for the best crafted mystery story up to 250 words. Ellery Queen's Mystery Magazine offers the Department of First Stories for unpublished writers (and those who've written in genres other than mystery.) There are a variety of filler/article opportunities for those who buy Woman's World to do mystery market research and need to improve cash flow while waiting to sell one of those deceptively simple solve-it-yourself mysteries.
MYSTERY MARKETS OFTEN MURDERED
Two of the three top markets are exactly the same today as when I started my freelance career, but countless other print and online mystery/thriller markets are every bit as dead as the corpses prominently featured in the stories they ran.
My stories appeared in Great Mystery and Suspense Magazine, Mouth Full of Bullets, Stephen D. Roger Presents, and countless other markets that are nothing more than fond memories now.
With a bit of detective work, there's always a new market to discover—like 5 Minute Mysteries, which recently accepted one of my stories for online publication.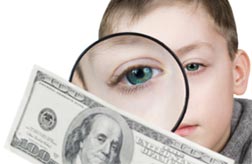 "Don't overlook juvenile markets."
TARGET NON-MYSTERY/THRILLER MARKETS
Specialty publications often provide the perfect home for mystery stories.
I sold "Collect Call for Mickey Mouse" to Farm Wife News (Now Country Woman.) My female farmer used her CB radio to summon help when she and her young sons were threatened by big bad ex-cons.
"Tricks of the Trade," featuring a female undercover vice cop, found a home at GEM. Since Premium Green, WOW's freelance market listings ebook, wasn't around in the not-so-good old days, I had to wait until my story was published to see the magazine's cover. Judging by the picture, I strongly suspect GEM stood for Giant Elephantine Mammaries. That's obviously not a clip I send out very often.
Literary magazines and e-zines might not seem like logical markets for mystery/thriller stories, but I've sold multiple stories to them.
Don't overlook juvenile markets. My mystery/thrillers have appeared in print magazines like The Friend and online at Story Station. Los Angeles Times Kids' Reading Room often features mystery stories.
NEVER SURRENDER
I have absolutely no intention of giving up on those top three mystery/thriller markets.
One of these days, I will ever so creatively break out of those locked-room slush piles and sell.
I'm sure you've ever so cleverly suspected that I'll also continue to keep rejected mystery/thriller stories circulating until they find a publication home.
***
Susanne Shaphren has mystery/thriller stories (as well as articles, essays, and fiction for readers of all ages) that appear in an eclectic alphabet soup of print and online venues. "Arrangements" is included in Mystery Writers Of America Presents Show Business Is Murder.