well-crafted book proposal can be the difference between a yes and a no thank you. It is a strategically composed document that sells your book idea, and you as an expert to potential agents or publishers. When done effectively, they will sing your praises and offer you a contract.
The difference between pitching fiction and nonfiction is with fiction you are selling the agent or editor on the idea and premise of your complete story. With nonfiction, you are selling yourself as the expert on a topic. (Because memoirs read like a story, you should treat these like fiction and pitch them as you would a novel.) The good news is with nonfiction books, which include how-to, self-help, informational, and guides, the manuscript does not need to be complete before you submit a proposal.
Putting together a great proposal takes time and attention to detail. It can end up being ten to thirty double-spaced pages and sometimes even longer. The purpose of a proposal is to prove to the agent or editor that your idea is relevant, has an audience, and most of all, is marketable. Every proposal has the same basic components with some room for creativity. Agent and publisher websites sometimes have specific guidelines on what they want included in a proposal, so check with the ones you want to pitch to before getting started. A good proposal gets the agent or editor excited about your book and then gives you a detailed road map to follow once you secure a contract and are ready to sit down to write.
Here are the sections you need to include in your proposal.
"A good proposal gets the agent or editor excited about your book and then gives you a detailed road map to follow once you secure a contract and are ready to sit down to write."
Title Page and Table of Contents
Because a proposal can be a lengthy document, create a title page with the title of your book, your name, and your contact information. Then create a Table of Contents with page numbers for the proposal, so the agent or editor can easily navigate the document.
Overview
This opening section is about a page in length and gives a brief summary of your book. We all know that agents and editors are busy people, so start with a great hook to lure them in before moving on to explain the premise of your idea. Think about what would go on your back cover. Also include the primary focus of your book. Is it to entertain, educate, inform, or provide a solution to a problem? Expand on this idea to make it clear how your book will help the reader. This is your unique selling point and what makes your book memorable. Somewhere in this section, include your title and subtitle, anticipated word count, and your target audience.
Target Audiences
Speaking of your audience, you need to know who that is and back it up with solid data. It is not helpful to say your book is for everyone. A marketing team cannot promote your book to every reader in the world. Let's say you are pitching a book, The Twos Don't Have to be Terrible: How to Effectively Parent Your Toddler. Your audience is parents in the U.S., but it is even more specific than that. This is for parents of younger children. I am a parent, but my kids are adults, so I am not part of this target audience. You want to prove to the agent or editor that there is a large market for a book like this by bringing in some facts. A quick visit to the U.S. Census Bureau site shows that in 2017, there were nearly 20 million children in the U.S. under the age of five. The parents of those children are the target market. Share as much as you can about this audience.
Sometimes, there are potential secondary markets with a different audience. For this parenting book, a secondary market might include childcare providers. Data from The Bureau of Labor Statistics shows that there were over 275,000 childcare workers in the U.S. in 2017, making this a viable secondary market for this book.
"An agent or editor does NOT want to hear that there is nothing like your book currently on the market."
Comparable Titles
A big part of any proposal is the section where you share comparable, traditionally published titles. Agents and editors want to know what is currently on the market from the last few years that is similar to the book you are proposing. This helps all involved to see if there is a readership for your book. It's good if there are other books similar to yours that are doing well. This shows them that your topic is relevant in the marketplace and sells well. An agent or editor does not want to hear that there is nothing like your book currently on the market. It makes it challenging for them to position your book and create an effective marketing plan. They want to hear that your book is like others, but also why it is different.
Find five to ten titles. Include the title, subtitle, author, publisher, year of publication, page count, price, format, and the ISBN. Share a brief one to two sentence summary of each book. Then explain in one to two sentences what makes your book unique. This isn't a place to attack the content of the other titles, but to share how yours is different from those currently in the market.
Here is an example from a proposal I submitted to Writer's Digest for a new guide I pitched on how to write for magazines. The working title was Magazine Writing Made Simple (which then became The Writer's Digest Guide to Magazine Writing).
COMP TITLE EXAMPLE
Handbook of Magazine Article Writing
Paperback: 256 pages
Publisher: Writer's Digest Books; Second Edition (December 26, 2004)
Language: English
ISBN-10: 1582973342
ISBN-13: 978-1582973340
This is an older book that covers many of the topics in Magazine Writing Made Simple, but it is over ten years old and parts are outdated. The content is also very dense whereas Magazine Writing Made Simple will be broken down into smaller pieces of information, catering to today's busy writer.
This was an older book that Writer's Digest currently had in its catalog. Normally, you want to include newer titles, but part of my proposal was to convince the editors that they needed a more current book on the topic of writing for magazines. As you can see, I have all the information about the book, and then I explain some of the similarities of my book idea. Finally, I go on to share what makes mine different.
About the Author
In this section, you don't want to be shy. Remember, a nonfiction book is based on the expertise of the author, so you want to be sure to highlight all your relevant experiences, sharing with the agent/editor why you are the perfect person to write the book. Start with a basic bio paragraph that explains your credentials and experiences. Follow that with a list of any books you have published (include the title, subtitle, publisher, year of publication, and the ISBN) and/or articles. If you have lots of articles, you can mention a few and then link to a page on your website or someplace else that lists your published clips. If you have received any relevant awards, include those as well.
"A good nonfiction book proposal is detailed and not only highlights the content of the book, but also the expertise of the author."
Author Platform
A big selling point for a nonfiction book is the author's connections and platform. This tells the agent or editor how many people you can reach out to when the book is published. Do you have a newsletter? If so, how many people are on your email list? With social media, what platforms are you on? It isn't necessary to be involved on all of them, but with the ones you are on, are you interacting with your followers? The number of people who follow you isn't as important as how influential you are with these connections. If you belong to any groups or associations, include those as well.
Marketing and Promotion
When going the traditional route for publishing, you are still expected to help market your book. The agent or editor wants to know what you can and will do to promote the book. Follow Yoda's advice here, "Do. Or do not. There is no try." Explain all the ways you will promote the book, not what you hope to do or will try to do. Also, don't say what you expect the publisher to do (send you on a book tour, arrange radio spots, get you on Ellen). You are only sharing how you intend to promote the book.
Items to consider for this section:
Media outlets you plan to reach out to:
Do you know any influential people related to your topic who would be willing to read your book and provide you with a blurb or write the foreword? Include their names.
If you are a speaker, share the venues and events you have attended or are scheduled to attend in the future.
Do you teach workshops on your topic or will you organize some once your book is released?
Detailed Table of Contents
Now it is time to get to the core of your book. Even though the complete manuscript does not need to be finished before you send out a proposal, you do need to have a detailed Table of Contents. This becomes a comprehensive guide for the agent or editor to see the direction of the book and also a road map for you once you get ready to write. Include all the chapter titles and a one-paragraph summary of each chapter. If there are subheadings in your chapters, include those as well.
Sample Chapters
Finally, you will include one to three completed sample chapters. This shows the agent/editor your knowledge and mastery of the subject, along with your writing voice. Pick your most compelling chapters. They don't need to be the first few; find the ones that best highlight your book.
*
A good nonfiction book proposal is detailed and not only highlights the content of the book, but also the expertise of the author. When writing one, take your time, be thorough, and have confidence in your idea and your ability to turn that idea into a great book.
*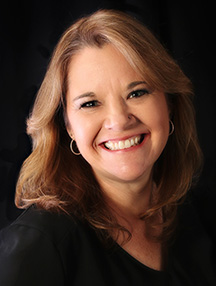 Kerrie Flanagan is an author, presenter, and accomplished freelance writer with over twenty years of experience. She is the author of The Writer's Digest Guide to Magazine Article Writing and the creator of Magazine Writing Blueprint. Her articles and essays have appeared in publications, including Writer's Digest, Alaska Magazine, The Writer, FamilyFun, and six Chicken Soup for the Soul books. She is the author of eight books, all published under her label Hot Chocolate Press, in addition to a romantic comedy series written with a co-author under the name, C.K. Wiles.
(Photo: Suzette McIntyre)
-----
Enjoyed this article? You might be interested in: