ven if you've never mucked out a stall in your life (but especially if you have!), you can tap the profitable agricultural trade periodicals. Here's how.
Find farming periodicals. Start with a Google search, such as "agricultural magazines accepting articles" or "farming magazines." The list of websites and magazine names that come up could include local, regional, or national agricultural trade periodicals or agricultural sections of general periodicals.
Once you find magazines, the masthead reveals if they use only staffers or also freelancers, correspondents or contributors. Sometimes, "contributors" literally means people who donate their writing promotionally; other times, it means paid writers. Sometimes, these periodicals heavily rely upon educators' "contributions" to flesh out their pages. To find out, see if they list their organization name and contact information at the end of the "contributed" articles, which points to a promotional piece instead of a freelancer. Email the managing editor for their guidelines if they're not online or to ask for a sample magazine.
I write about 15 articles a month for agricultural magazines. Some magazines I've written for are:
Before you pitch your article idea, understand their tone, writing style and most importantly, audience. Is it farmers or consumers? Farmers want to know how to make money, reduce liability, and market their products and services. Consumers want the narrative and information, such as when the farmers' market is open or why organic apples cost more. Some agricultural periodicals include articles on hobbies, cooking, and home and family life, but always within an agricultural context. For example, Lancaster Farming has printed my piece about backpack safety for back to school (since farm kids carry backpacks to school), but the same editor rejected my idea about helping children reduce screen time. The latter idea wasn't appropriate because farm kids are usually too busy with chores to fritter away their time on games and social media.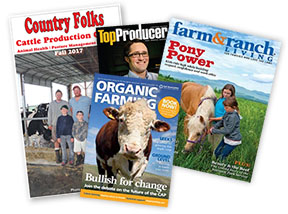 "Before you pitch your article idea, understand their tone, writing style and most importantly, audience."
Some agricultural periodicals focus on one type of farming or products; others are general but geographical. Understand their aim.
Farm publications may want agriculturally-slanted business advice, such as "How to Use QR Codes to Promote Your Farm" or "Apprenticeship Benefits Dairymen and Apprentices". Interviewees should include successful farmers who are using the advice and succeeding.
Agricultural periodicals usually cover news that affects farmers, such as "Loan Program Now Covers Maple Equipment" or "New Federal Regulations for Ag Chemical Handling". Some periodicals reserve news pieces for staffers more than freelancers; but softer pieces, like profiles of farms and successful farmers or event coverage, get you into the magazine and hopefully begin a relationship with the editors.
Farm periodicals can't afford to send staffers to far-flung agricultural events or to profile farms. You can provide a valuable service covering what's near you, such as workshops, crop walks, and fairs and festivals that are more publically-oriented events. (Some publishers also permit freelancers to perform phone interviews and use submitted photos for profiles, but usually not events.)
Many ag mags crave profiles of successful, new/innovative, or unique farmers. Innumerable farmers grow produce. But one that grows aquaponic produce in a closed-loop system with tilapia fish is different. Many farmers pass down their business to their children. But what about a city slicker who moves to the boonies in her 50s to start a farm without any agricultural knowledge? These are both stories I've written that focus on how these farmers succeeded.
Consumer-oriented articles should provide value, too, such as a piece I wrote for a local general magazine on places to tour working farms. It shared all the service information, along with snippets on why these places would be enjoyable to visit.
Farm profiles for general periodicals should focus more on the "human" side of the story and less on the nuts and bolts of the farm operation. I rewrote the "city slicker" story for a consumer periodical. The trade version addressed how the farmer overcame a multitude of operational problems she faced revamping an abandoned dairy into an organic produce farm with pastured animals. By contrast, the consumer version focused on why she left the city, how her family is adjusting, and how she's fitting into her new community. See the difference?
As with any sort of writing, research before the interview to ask the right questions. If you don't understand something you've read, ask the source. Repeat back information to ensure you understand correctly.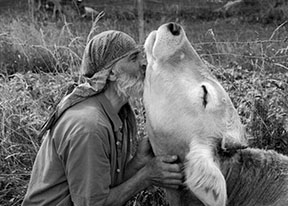 Farm periodical editors like good photos. Offer a variety of shots that include people doing interesting things. "Mug shots" are not as interesting as the owner's granddaughter cuddling a calf or a fair exhibitor kissing her cow on the forehead (I've photographed both of these).
Many farmers do not think their lives are interesting. It is extremely rare that a farmer approaches me with a story idea. Where can you find story ideas then? Sign up for the press releases from educational institutions with ag programs, such as the University of Illinois (Champaign-Urbana), Iowa State University, or any of these on this list. You can also sign up to receive information from your state's Farm Bureau and Future Farmers of America (FFA) chapters, plus any agricultural trade organizations. Read local community events calendars to learn about farm events, farmers' markets, and agri-tourism venues. Buy from farm stands and talk with farmers. Check the labels of locally-made farmstead products sold at mom-and-pop stores. Farm stories are out there. You just need to dig a little.
***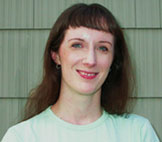 Among other periodicals, Deborah Jeanne Sergeant writes for Lancaster Farming Northeast, The Maple News, and the agricultural periodicals published by Lee Publications. Connect with her online at www.skilledquill.net.
-----
Enjoyed this article? Check out these related articles on WOW!:
No Clips? No Problem. Build Your Portfolio with Stepping Stones (While Still Making Money)