logging is an essential part of a business platform, especially for a writer, because it showcases your work and is an essential part of the branding and marketing process. The problem that writers run into is how to create a blog that consistently attracts readers—both new and repeat. The key is to learn what makes a blog successful, so you can put it to work for your writing business.

Characteristics of a Successful Blog
When you have a blog for your writing business, you have taken the first step to building a business and marketing platform to display your writing expertise. Maintaining a blog allows you to share your knowledge—either in writing or your topic of expertise. Simply starting a blog, however, is not enough. As successful writers have certain characteristics, successful blogs also possess characteristics.
Purpose or Focus
The first characteristic of a successful blog is it has to have a focus. The focus may be on writing itself, or it may be on a niche for which you write. The primary purpose of your blog is to be able to illustrate your skill in writing on the topic. To identify the purpose of your blog, first identify the audience you are writing to attract.
For example, if you are a fiction writer, your blog could cover various topics that revolve around this genre of writing, including industry news, news about you as a writer, your fiction writing business, tips and advice, how-to articles, and book reviews. If the purpose of the blog is to showcase your personal finance knowledge, then you may cover topics such as mortgages, loans, credit cards, and budgeting. The topic categories may still be the same: industry news, news about you as a writer, your personal finance writing business, tips and advice, how-to articles, and even book reviews.
Consider "blog wrangler" and social media expert Anne-Marie Nichols. She manages two separate blogs: The Write Spot and This Mama Cooks. The reason, of course, is that each of her blogs focuses on a different topic and has different audiences. The Write Spot shares information on writing, promotions for authors and writers, and how-tos on using social media and other marketing tools to promote a writing business. The This Mama Cooks blog still focuses on Anne-Marie's writing, but from the perspective of a "foodie." While there is some overlap in her audience, it is best for Anne-Marie to keep the two separate blogs, so each can focus on the respective subjects and audiences.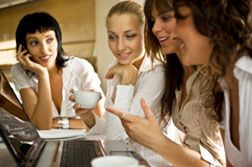 "Blogging is a platform for opening up conversations..."
A Title with Meaning
Start by giving your blog a meaningful name. While you can certainly weave your name or business name into the title, you can also use the creativity you have as a writer to put some thought into naming your blog. For example, writer Brian Clark named his blog Copyblogger. Tom Chandler named his blog Copywriter Underground, while Anne Wayman's blog is coined The Golden Pencil.
Regular Updates
Successful blogs have fresh content on an ongoing basis. This means, you have to post to your blog at least two to three times per week. Fresh content is the foundation on which blogs are built, so you have to commit to regularly updating your blog in order to keep visitors constantly coming back for more.
About Section
Your blog should contain a page or block of information about you and your business. The about section of your blog adds credibility because it tells readers why you are the expert sharing the information with them.
Comments
Blogging is a platform for opening up conversations, where you share information; but readers share with comments, feedback, or posing questions. These comments may be in response to your post or allow your audience to start their own conversations—using your blog as the platform. Since comments and feedback are readable by all, other visitors to the site can also join in on the conversation.
Rich Site Summary (RSS) Feed
RSS stands for Rich Site Summary. Essentially, a feed is an online subscription tool. When a reader subscribes to the RSS feed of your blog, they receive an automatic alert when fresh content is posted to the blog. This puts your updates on autopilot, so interested parties know when you have something new to share. RSS feeds tend to get picked up by news websites such as Yahoo! News, which can provide exposure you could never put a price tag on.
Categories
Create categories for your blog posts. Each time you write a blog post, choose the appropriate category or categories. Categories are a necessity because it allows visitors to easily find blog posts that cover topics of interest to them. An organized and easy-to-use blog is a valuable resource.
Archives
Your blog should also archive your old articles, either weekly, monthly, or annually. This helps to make your blog posts available to readers no matter how old the posts are. Archives are also searchable by the search engines, so archiving helps boost your rankings in the search engines, which gets your blog in front of the people who are seeking the information you provide.
Contact
Your contact information should be available on every page of your blog. Typically, the contact information is in a sidebar, header, or footer on the pages. Unless you are Gossip Girl, you want people reading your blog to know whom you are and how they contact you, if and when they need your writing services.
Permalinks
Each blog post receives a permalink of its own, which allows readers to go straight to each individual blog post, even as the posts get pushed down off the front page. Essentially, the permalink creates an individual page for each blog post, so it also helps to get each page of the blog listed in the search engines—ultimately increasing the exposure your blog receives.
Trackbacks
A trackback is another type of notification tool. A trackback sends you a message when another website or blog includes a link to your blog. Trackbacks work in the other direction, too, which is to alert a website owner or blogger when you link to or mention their site on your blog. Again, this helps with the whole linking situation, which can boost you in the search engines.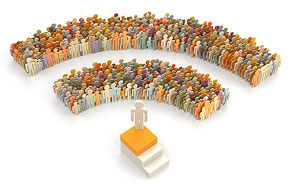 "When you provide relevant and useful information, you are positioning yourself and your blog as the resource."
Ways to Attract More Visitors
With more than 100 million blogs to choose from, you really have to work to make your blog stand apart from the rest. While you may share useful and relevant content, if your readers do not see the value in your blog, you will have little chance of reeling them in and keeping them coming back for more. Fortunately, you can take three steps to be proactive about drawing in your crowd.
Become Your Audience
Put aside your writing hat for a moment, and put on the hat of the readers you are trying to reach. If you were sitting on the other side of the desk, what kind of information would you seek from an expert like you? When you provide relevant and useful information, you are positioning yourself and your blog as the resource.
Consider blogger Susan Johnston and her blog, The Urban Muse. As a writer herself, who knows better about the trials and tribulation of a writer than another writer? From how to get referrals from existing clients to how to write your Twitter bio as a writer and author, The Urban Muse shares articles that pertain specifically to writers. And coming from a fellow writer adds credibility to what Susan shares on the blog.
Stay Engaged
Engagement is a necessity for a successful blog. Not only should you be sharing valuable information with your readers, but you should also commit to responding to comments, questions, and feedback from your readers. If your readers seek information you are not qualified to write on, but is relevant to your blog and your audience, seek out a guest blogger that can compose one or more blog posts to fulfill the need.
Integrate Technology
A blog should not be an island or standalone piece of your marketing and promotion efforts. Integrate your blog with your website. Include a link to your blog on your social media profiles. Invite the people you e-mail to visit your blog by adding a link to your e-mail signature. Use an all-in-one update tool such as Hootsuite or Ping to send out alerts when you post a new article to your blog with a link to the blog post. As technology changes, adapt your blog to embrace it.
Contribute to Other Blogs
Find blogs that relate to your own blog. Write blog posts or contribute articles to other relevant blogs to draw readers to your own blog. In the author box or bio portion, typically at the bottom of the article, include information about you as a writer and the topics your blog covers. Include a link back to your own blog.
Thursday Bram shares her knowledge by guest blogging for other blogs. While Thursday maintains her own blog, sharing information that novice and veteran writers can use to boost their writing business, she also spreads her knowledge to other blogs. She has guest blog posts on blogs, including Distracted Enterprise, Giagom, and All Freelance Writing.
Comment on Blog Posts
Proactively go to other blogs that are related to your own blog. Read the blog posts and leave meaningful comments or pose questions. Interacting with other bloggers helps provide exposure for your blog as well. When you leave useful and insightful comments, it intrigues people enough to go over and check out your blog.
Offline Marketing
You should find ways to promote your blog offline as well as online. Add your blog address to your business cards and other marketing materials. Speak at meetings and other places on your area of expertise, and talk about your blog. When someone asks you a question, hand over the link to your blog, where an article sits on the topic or a post holds an answer to their question.
"Each blog post should contain one or two links where appropriate. The links should link keywords or phrases to areas on your website or blog..."
Anatomy of a Blog Post
After you get your blog up and running, you have to continue to deliver what you promise with the quality of your blog posts. Since the information you share is so important, you should learn the anatomy of a blog post.
Posts with a Purpose
Each post you write should have a purpose or focus. When you decide to write a blog post, keep the focus of the post in mind as you write it—from beginning to end.
A Title with Meaning
The title of your blog post should contain a headline that makes the reader want to read more. Make sure the headline is meaningful enough to provide a glimpse of what the post is about. Use your creativity to give it a name that truly shines. If your headline or title doesn't rock, it may prohibit it from being read no matter how great the information it contains.
Links
Each blog post should contain one or two links where appropriate. The links should link keywords or phrases to areas on your website or blog, where readers can obtain additional information or to outside sources to obtain information or buy a related product or service. Links are valuable because search engines love links, so it can boost the search engine rankings of your blog. In addition, linking to products and services can help you to boost sales, and your readers to continue to see you as a valuable source for what they need.
Visuals
As a writer, you already have a love affair with words, but you are not the only one who loves words. Search engines and readers love words, but do not like to be overwhelmed with too many words. Break up the writing in your blog posts by using visuals where appropriate. Visuals may be a picture, photograph, chart, graph, or video. Visuals add meaning to your words and resonate with your readers. Websites such as Morgue File and Flickr are sources for pictures you can use free of charge, as long as they are have a Creative Commons license and you credit the photographers.
Blogging is an essential part of a business platform as a writer and part of the branding and marketing process. Now that you know how to create a successful blog and write amazing blog posts, you can hurdle the obstacle of consistently attracting new and repeat readers.
***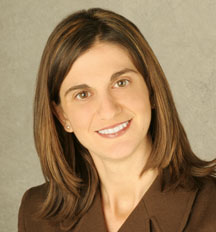 Kristie Lorette works with small business owners and entrepreneurs who struggle to market their business effectively to attract the right clients on a consistent basis. What separates her service from other marketing professionals is that she only works with small businesses and only specializes in creating marketing content and copy. Because of this, her clients receive proven, effective and extremely specific step-by-step information on exactly what they need to do to attract clients with their marketing. As a result, those who work with Kristie attract more clients and make more money than that would have on their own. For more information on her services, visit www.actionmarketingcopy.com.
-----
Enjoyed this article? Check out these related articles on WOW!:
What Every Website Needs: A Checklist for Writers and Authors
Blogs, Twitter, Websites and More: Connecting with Young Readers through Social Media
How to Further Your Writing with a Blog
How to Craft an Irresistible Blog
Get a Blog, Get a Job: How to Start, Optimize, and Monetize Your Blog
Blogger for Hire: Get Paid to Blog