hen a writer states, "I'm an educational writer," people imagine hours spent writing books like Dick and Jane or items for standardized tests—not exactly the most exciting work. However, educational writing currently comes in many shapes and sizes. Some educational writers pen books for companies like Scholastic Teaching Resources, Libraries Unlimited, Wright Group, and Enslow Publishers, Inc. Others create lesson plans, testing passages, and even captions for illustrations in encyclopedias. Some work for developmental houses that contract with educational publishers. Experienced education writers receive book contracts from editors without even pitching ideas. Educational writers may find themselves writing about fascinating topics such as forensic science, Olympic athletes, or space exploration.
The one thing these writers all share is the knowledge that educational writing is lucrative, especially during a time when many freelance writers are struggling to find jobs, and publishers aren't handing out as many contracts. The education writing market is still providing writers with opportunities. Several experienced writers share how they got started, why educational writing is a great career—even without a teaching degree—and tips and tricks to navigate your way through these opportunities, assignments, and contracts.
"What it does is it enables me to bring in more significant income as a writer without going out and finding another job," Alice McGinty, who has written series books for Rosen Publishing and leveled readers for Houghton Mifflin, said. "It's a nice feeling of achievement to get these things done and be able to meet sometimes very tight deadlines and to be appreciated and paid for being professional writers."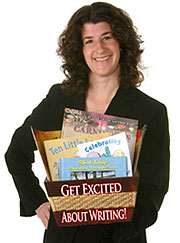 "...it enables me to bring in more significant income as a writer without going out and finding another job."
(Photo: Alice McGinty)
Getting Started in Educational Writing
The type of educational writing you want to do will determine how you begin. If you are interested in book writing, most educational writers suggest you query and pitch ideas to educational publishers. (See sidebar, below.) This would be similar to creating a nonfiction book proposal for a mainstream publisher, although some companies have very specific guidelines for book queries. (Just like with magazine writing, it's important to check and read all guidelines carefully.)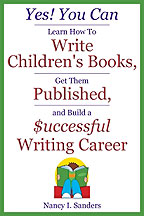 Nancy Sanders, the author of Yes! You Can Learn How to Write Children's Books, Get Them Published, and Build a Successful Writing Career, said most educational publishers offer contracts before the book is written. She suggests beginning writers accept contracts for lower amounts, one-time payments, or work-for-hire situations.
"Look at it as taking a class on how to write for the educational market, but instead of paying the big bucks to enroll in a university, you're getting trained and earning a modest amount of income," Sanders said. "It's okay to write at this level for three to five years."
Veda Boyd Jones, who has written nonfiction books for Chelsea House, Lucent, Wright Group, Children's Press, and more, said she reads the SCBWI Bulletin each quarter for any publishers looking for educational writers, and she submits a resume and writing samples to these companies.
Another resource that often lists educational writing jobs is the Children's Writer Newsletter from the Institute of Children's Literature. They list companies looking for educational writers along with the website information and guidelines of how to apply.
Educational writing job boards exist on the Internet and often list jobs and writing opportunities. As with any job board on the Web, it's important to be wary of scams or writing for pennies. Check out: Education Market Job Board and EWA Job Board.
As with all writing, it is important to know the company that you are querying. Pam K. Hill, who writes resource guides for posters, testing passages, and standards correlation documents, said, "Find out what kinds of products they publish, what ages or grade levels they target, and whether your background fits with their focus." She also adds that some publishers will take unsolicited submissions for book ideas, and others only work with in-house writers. To become an in-house writer, you have to send your resume and writing samples to the editors at the companies.
Suzanne Lieurance, who founded the National Writing for Children Center, agrees with Hill. She says to look at the series books in publishers' catalogs or on their websites to find "holes" in these series. Then, you can pitch ideas that fill these holes. She also suggests writers think outside the box and pitch entire series ideas that may be similar to existing titles, but on a different topic. "For example, if a publisher has a series of biographies of different athletes but no female athletes are included in this series, suggest a new series on famous female athletes," Lieurance said.
Developmental houses are another option for educational writers. McGinty has worked for three: Aptara, Tighe, and Navta. These companies contract with larger publishers such as Houghton Mifflin, Prentice Hall, and McMillian. Once you investigate the different companies and what type of writing opportunities they offer, she suggests sending to developmental houses a cover letter stating your interest in writing for them, along with a resume, and writing samples. Testing companies, such as ETS, also hire educational writers.
These experienced educational writers also said that once they developed a relationship with editors and showed they could meet tight deadlines with quality work, the editors contacted them with book ideas and contracts for shorter works such as testing items or lesson-plan ideas.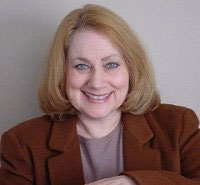 "...if a publisher has a series of biographies of different athletes but no female athletes are included in this series, suggest a new series on famous female athletes."
(Photo: Susan Lieurance)
What Do You Need to be an Educational Writer?
What do you need to be an educational writer? Classroom experience and an education degree help writers qualify to work for many of the publishers. But not all educational writers have a degree in education or have worked as a classroom teacher.
Sanders teams up with her husband, a fourth-grade teacher, because she doesn't have any paid teaching experience. She stayed at home to raise her children and often volunteered at their school, so she knows her way around the classroom. But if a publishing company requires a teaching degree, she and her husband co-author the book. He is the "educational consultant" and reads all the material for the book to make sure it's educationally sound. She advises non-teachers to "pair up with a teacher to be your co-author."
Sara Latta, who writes books about science for Enslow Publishers, Inc., was an English and microbiology major in college. After realizing she didn't want to pursue her Ph.D., she secured a job as a staff writer at a medical center and also freelanced. She broke into writing for kids with a science article in Highlights for Children and then received educational writing assignments through the National Association of Science Writers. Sara's example shows that having a specialty, such as a science background, can lead to just as many writing contracts as having an education degree.
If you want to write for the educational market and don't have experience in the classroom or a teaching degree, you should familiarize yourself with your targeted age group and the current teaching methods and philosophies in schools. You can team up with a teacher as Sanders suggests, find a niche as Sara did, or even volunteer at a school for experience.
"...having a specialty, such as a science background, can lead to just as many writing contracts as having an education degree."
What About the Money?
Most writers agree the money in educational writing is worth the work, and educational writing paychecks are often more than a children's writer would receive for writing for the magazine or online market. Educational publishers usually pay as soon as contract work is completed, although some educational book writers do earn royalties.
Jones said each company pays differently. Much of the work she does is work-for-hire, but she also earns some royalties. She keeps track of the hours it takes her to complete projects. She has made anywhere from $250 an hour on a short assignment to $5 an hour on a long, heavily researched project. She likes to make at least $20 an hour on her educational work.
Lieurance said she works with companies for a while, and then she negotiates better pay for her writing. If a new company offers her a rate she feels is too low, she will negotiate for a higher rate. "Sometimes this works," she said. "Sometimes it doesn't. If it doesn't, I move on and find a better assignment."
"For the most part, payments have been fairly prompt," Latta said. "Some of my books are work-for-hire, but most are advance on royalties, which is great. There's something so satisfying about getting a check, no matter how small, for something that you wrote years ago."
Sanders said that typically work-for-hire projects make about $3500, and she receives one check within 30 to 90 days of submitting the completed manuscript.
Educational Testing Services usually pays a flat fee for writing passages they accept for tests, and these can run anywhere from $60 to more than $150, depending on the word count, grade level, and complexity.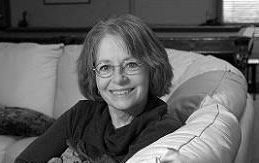 "Jones advises new writers that to get in with an educational publisher, they should send a resume and writing sample because many projects are developed in-house."
(Photo: Veda Boyd Jones, from her website.)
Follow the Experts' Advice
When Sanders first started out, she practiced what she preaches to new writers. She went to a writing conference and landed her first educational writing assignment after talking with an editor. She said she didn't make much money, but what she learned while writing for this company was invaluable. "The experience I gained and the confidence I was able to build as a writer gave me the skills and published credits to...land contracts with bigger and bigger educational publishers."
McGinty said if she doesn't hear from some of the developmental houses' editors she has worked with in the past, she sends them an e-mail to let them know she's available for work. Many times, editors will write back with assignments or notify her when they think they'll have more work available.
Jones advises new writers that to get in with an educational publisher, they should send a resume and writing sample because many projects are developed in-house. For a first assignment, writers may be required to submit an outline before writing the entire manuscript. Jones also said that she carefully fact-checks her final drafts because she wants an editor to know that he can rely on her and offer her more assignments.
Hill said an educational background is important to many companies. However, don't give up hope if you don't have one. "If you have a 'nontraditional' teaching background coupled with good ideas, you may still find a good fit in educational writing." Hill worked as an educator at an art museum and then in the product development department at a supplemental educational publisher before her freelance experience—she had no formal training as a teacher.
Latta suggests checking out SCBWI, Society of Children's Book Writers and Illustrators, because the organization is a good resource for anyone who wants to break into children's writing.
Research the companies listed in the sidebar and see if they have any books or educational materials listed in their catalogs that you could picture yourself writing. Then follow the experts' advice, contact the companies, and start making a freelance income as an educational writer!
***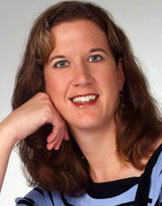 Margo L. Dill is a freelance writer, editor, speaker, and teacher, living in St. Louis, Missouri. Her work has appeared in publications such as Grit, Pockets, True Love, Fun for Kidz, Missouri Life, ByLine Magazine, and The Chicago Tribune. She is a columnist, instructor, and contributing editor for WOW! Women On Writing. She is the memoir and children's/YA novel editor at High Hill Press and the assistant editor for the Sunday Books page in The News-Gazette. Her first book, Finding My Place, a middle-grade historical novel, was published by White Mane Kids. Her children's picture book, Maggie Mae, Detective Extraordinaire: The Case of the Missing Cookies, was published by Guardian Angel Publishing. Caught Between Two Curses, her young adult novel, was published by Rocking Horse Publishing. High Hill Press will publish her children's picture book, Lucy and the Red Ribbon Week Adventure. She blogs on Tuesdays at The Lit Ladies, and is a regular blogger at The Muffin. She owns her own copyediting business, Editor 911, and is an instructor for the WOW! Women On Writing Classroom. She loves speaking to writing groups, teachers, and young writers and has presented several workshops to all ages. When she's not writing or speaking, she loves spending time with her husband, stepson, daughter, and dog—Chester, a boxer. You can find out more about Margo by visiting her website: www.margodill.com.
-----
Enjoyed this article? Check out these related interviews and articles on
WOW!:
Interview with Highlights for Children Editor, Kim T. Griswell
Interview with Carolyn Yoder, Senior Editor Highlights for Children
SCBWI Helps Writers Keep Up With Children's Publishing
Review: The Institute of Children's Literature (ICL)
Writing for Children: Breaking Into a Competitive Market
How to Create a Teacher's Guide for Your Children's Book