he first of the year is a great time to tackle bad writing habits that may have crept in while you weren't looking. A refresher class on grammar, a writer's conference, and maybe a couple swell books could get your writing back on track. Wouldn't you love to start the New Year with a writing bang?

Sure you would! Except that you ended the year blowing out your budget. And now, as you ponder how to afford all those wonderful tools to get your writing in shape, you can't help feeling...what's the word? Oh, yeah. Broke.
Don't sweat it, writers. There are all sorts of FREE resources out there for you...FREE college courses on a variety of writing topics, FREE online conferences, and a bounty of FREE books, including downloadable books for your e-reader. You can even score a FREE membership into a professional writing organization or win money and prizes in FREE contests.
It's all there, waiting for you—if you know where to look.
Classes, Classes Everywhere
Many colleges and universities provide online classes on writing-related subjects. MIT, Purdue, and Yale, to name just a few, invite students who want to improve their writing skills to access their online curriculum. But you don't have to be enrolled as a student, paying tuition to these fine institutions. You can get classes absolutely free through their open sharing programs!
It's true that you won't have the traditional teacher-student relationship, but you will have an excellent opportunity to explore subjects through lectures and assignments. You can study poetry, creative non-fiction, or essays. You can learn the ins and outs of novel writing or brush up on your grammar. You can try out courses in editing or screenwriting. Take a peek into the world of online college offerings that can help you go to the head of the class!
Introduction to Creative Writing, University of Utah
Modern Poetry, Yale University
Introduction to Screenwriting, Steve Barnes's class from UCLA
Proofreading Your Writing, Purdue University
(Purdue University hosts an online writing lab that's an invaluable resource. In fact, you can get grammar and other writing-related questions answered anytime—for free!)
There are other sites where you can sign up for free writing-related courses—sites with instruction provided by professionals in the field. These are generally shorter classes, providing guidance through a limited lesson plan and writing exercises. Keep in mind, though, that like the college classes, these are self-directed courses. The work you do, what you achieve, is completely up to you. Check out these sites to learn a little something more!
Cleaning Your Copy, Poynter's News University
Science Fiction and Fantasy Writing, Jeffrey Carver
Selling Stories, Suite 101
There's another way you can get a free writing course. You can apply for a scholarship. Freelancer Christina Katz, for example, has a sign-up for her freelance writing classes several times a year. And she always offers a scholarship. The Highlights Foundation, for individuals with a serious interest in writing for children and who can demonstrate a financial need, is accepting applications for their 2011 workshops right now! But whenever you find a class or workshop you'd like to take, do your homework. You just might find a scholarship opportunity in the paperwork.
And last but not least, if you're 65 or older, there's an excellent chance that your local college or university will offer classes free of charge. All you'll need to purchase is books. And in some states, that's provided free also! This program is usually offered through a public university or college, and standards change from one state to the next. It's worth an online visit to see if you qualify.
Did Somebody Say Free Conference?
There's nothing like a writing conference to rejuvenate your writing. But alas, writing conferences can be costly. First, you have to pay the conference fee, followed by the conference food, and possibly conference accommodations...unless you find an online writing conference!
There are so many generous folks in the writing world, eager to share their know-how with up-and-coming writers. These authors, freelancers, agents, and editors often join together to offer their services in an online FREE conference format. That means no fee to sign up, no chicken dinner to buy, no room-sharing to worry about. When you register for a virtual conference, convenience and flexibility are the order of the day (or week). So you can get in writing shape, sitting in your pajamas, munching on a cheeseburger, or sipping a glass of wine. You really can't beat those perks.
One long-time freebie you'll want to check out is the annual Muse Online Writing Conference. Hone that pitch for your fiction or non-fiction book because you can sign up to wow one of the scores of publishers who attend. And a few months ago, I enjoyed stopping in at Writeoncon, a conference dedicated to those who write for children and young adults. Their weeklong FREEconference was jam-packed with presenters, including top-selling authors, well-known editors, and friendly agents, who stuck around after their live talks to answer questions. How awesome is that?
Another HUGE bonus of Writeoncon was the giveaways. In fact, the giveaways never really stopped. They're going on now, if you pop over there and register—which leads me to the next FREE writing opportunity: giveaways!
I Love the Smell of a Giveaway in the Morning
Tons of books, including wonderful writing books, are given away every day. Honestly, it's hard to keep up with them all. But a good place to start keeping up is on Twitter. Look for hashtags like #free or #giveaway, but be sure to pair the hashtag with #books or #e-books. Follow authors, writing sites, and publishers; and don't forget bloggers, especially the ones who write about (what else?) writing. Many bloggers have giveaway contests to boost followings; you can win some nifty prize packages. You might get lucky and win a free critique or pitch for the book you're writing! Get in the giveaway groove with a few of the Tweeters I love to follow (and get ready to win some writing swag!):
Publishers: @randomhouse, @randomhousekids, @penguinusa
Writing Sites: @womenonwriting, @WritersDigest, @scbwi
All-Around the Writing World: @editorgurl, @cynleitichsmith, @inkyelbows,
Another easy way to win big with books is on a blog tour. Tune into WOW! for their regular tours, where you can snag memoirs to mysteries. Heck, host a book tour yourself. Bloggers almost always get a freebie.
And don't forget free book sites! Scribd offers access to overflowing shelves of virtual books for you to read online or download to your e-reader. Wowio can even hook you up to comics and graphic novels. Sites like LibraryThing and Goodreads have book giveaways every month from the newest best sellers to regional favorites. And sites like BookMooch allow you to trade the books you have for the books you want.
The Joy of Belonging to a Professional Organization (For Free!)
If you write freelance articles, check the fine print when you submit to a professional organization's magazine. You may find an organization that will pay your membership dues if your piece is accepted. That's what happened to me when I tried the SCBWI Bulletin, the magazine of the Society of Children's Book Writers and Illustrators. Not only did I get a nice check for the article, but I got my next year's dues paid, too!
Or perhaps you could offer writing services or administrative help in exchange for dues at a professional writing organization. It doesn't cost a thing to ask.
There's No Contest Like a No Entry Fee Contest
There is nothing like a contest to give a writer a little push in the motivated direction. A deadline and a prompt can give those creative-writing muscles a workout. Of course, we're all about the FREE here—winning the prize money without actually paying an entry fee. So, here are a handful of favorite no-fee writing contests.
For the travel writer: Trazzler
For the short story writer in all genres: Reading Writers
For the serious sentence writer: The Bulwer-Lytton Fiction Contest
For the limerick writer: The Saturday Evening Post Limerick Laughs
For the student essay writer: Ayn Rand Essay Contests
For the YA novel writer: Annual Delacorte Press Contest
And you'll want to sign up for FREE newsletters to get first news of more contests. Hope Clark's Funds for Writers newsletter is a must. And P.S.—you might find a writing grant through the FFW newsletters. More FREE money!
You never know where a fun no-fee contest, an open online poetry class, a virtual kidlit conference, or a winning book might lead. Your 2011 writing may take shape in ways you couldn't possibly imagine. And all for free! Wheeee!
***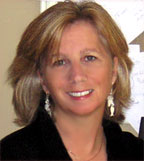 Cathy C. Hall is a humor writer who's won more free stuff than you can shake a stick at! You can find out how she's cashed in on her writing swag at her website. Or follow her blog where she's always going on and on about writing—and giving away stuff, so you can find your writing Fame and Fortune, too!
Enjoyed this article? Check out some of Cathy's previous articles on WOW!:
Voice: Come Out, Come Out, Wherever You Are!
How to Find the Perfect Horror Fit for You
Making Time for Right and Left Brain Writing
The Cheap Writer's Guide to Conferences
(Almost) Everything I Really Needed to Know About (Humor) Writing, I Learned for Free
Getting Your Author Brand On, An Interview with Shelli-Johannes-Wells
Say Yes to Success: An Interview with Career Expert Maureen Anderson
How to Write a Picture Book: Interview with Eve Heidi Bine-Stock
Related Articles
20 Questions with Carolyn Yoder, Highlights Foundation
The Muse Online Writers' Conference with Lea Schizas
SCBWI Helps Writers Keep Up With Children's Publishing
Christina Katz on Balancing Writing and Family