a trained teacher, I naturally gravitate toward teaching to fill in the gaps in my writing assignments. Over the years, I've realized that teaching not only helps boost income, but it is also one of the most effective ways to increase sales, make connections with potential clients, and establish professional credibility.
In fact, teaching is a great way to promote yourself in your community and beyond. Teaching sets you up as an instant expert and gives you access to people you might not otherwise meet. This means you have great networking opportunities and a lot of free (and even paid!) exposure and promotion for you.
Ready to start? Here are the ABCs:
A

ccess Your Know How

There are always people who need the services and expertise of a good writer; it's your job to find the right way to use your knowledge to get in the door. Here are a few ideas to consider:
Education and Degrees
Remember that expensive college degree? Time to put it to use. Certainly a degree in journalism, literature, or another writing-related field will help, but don't discount a math or engineering degree. Maybe you could teach a seminar on how writing relates to the more science-oriented fields. Even electives and minor areas of study could be useful, too. Any field where you know more than the average person helps to qualify you to teach at some level.
Professional Experience
Maybe you skipped the college route, or you just don't see how that math degree will help. That's okay; chances are you have some work experience that is desirable. Did you work in quality control? Maybe you could teach a class on applying those principles in everyday life. Don't forget, non-work experience counts, too. Are you a master gardener? A black belt in karate? How about a Civil War re-enactor or serious book collector? All of these experiences make for great opportunities to teach a class.
Writing Research
Okay, so you have no degree and no hobbies or experience. That's okay, too. Why not take a look at the research you have worked on for that 3,000-word article you wrote on the rainforest? Or what about the research you did on gold mining for your fiction short story? Any topic that you know about can become the seed of a class.
Past Writing
When nothing else pops out at you, you can rely on your writing ability and experience to form classes. Maybe you have published several novels. Great! Why not teach a few fiction classes? Or maybe you're a published freelancer. You could teach anything from essays to copywriting to how to get published. You get the idea.
B

eat the Bushes for Opportunities

Whatever you decide to teach, the point is that teaching can easily lead to new clients, a broader reputation, and valuable contacts. Once you have a plan on what to teach, now you need to think about where to teach it.
Train Up a Child
Kids that seek out writing classes are eager to learn and tend to be good readers, too. This means that teaching a class for young people not only helps to build a love of writing in your students, it also helps you to build an adoring audience for your writing.
Great places to offer classes are:
Homeschool Groups – These groups often look for professionals to teach subjects they are unable or unwilling to offer.
Continuing Education – Check your local high school to see if you can add to their line-up of classes.
Writing Groups – Some writing clubs offer classes for young and old, and some might be willing to start offering classes.
Summer Camps – Search out camps that cater to the arts (think theater or dance) as they might be more interested in writing classes.
Make It Your Business
Business clients can be a real boon to writers. Offering a class for business people—either on-site or through continuing education—not only helps them advance their careers, but it puts you in the public eye and establishes you as a professional. It also sets you up to make valuable contacts as a go-to writer for future projects.
Great business topics could include how to:
Write press releases
Use Search Engine Optimization (SEO) strategies
Write effectively for blogs, social networking sites, and websites
Editor's tip:

Do you want to teach online workshops classes?

Consider teaching for WOW! Women On Writing. Visit our Classes Page and view our current e-courses. Is there a certain topic you can provide as an instructor? We're always looking for qualified instructors to join our faculty!
Don't Skip the Lecture
Speaking at conferences and conventions can lead to exposure and establish you as an expert. And while almost any topic is fair game, the closer you stick to your work, the better. You never know which attendee is a teacher by day, who might book you for an author visit. Or you might run into a small business owner who is sure your book should be in the hands of his colleagues, or your expertise is needed at his next conference. Don't forget that in addition to hand- selling your books and services at a conference, you can send out press releases about the event and gain even greater exposure in the process.
C

ommit to the Client

While it is easy to come up with ideas for classes that will benefit you on several levels, it is important that you remember to keep your clients—in this case your students—happy. The best way to do this is to give them a true value for their money. Remember—if they are satisfied that their money was well spent and they learned from you, your reputation increases, your book sales will rise, and you will get that call back!
Content is King
One of the best ways to sell your books or services is to provide solid and useful content to your students. A good class will make a lasting impression, and the next time that businesswoman needs a press release or a job done in a clutch, she'll think of you.
Here are a few ideas for promoting your work through content:
Teach a chapter from your book. Mention sections of your book that provide more information.
Tell students about other classes you offer that tie in with their questions or comments.
Use interesting anecdotes from other writing jobs or services you have completed.
Be Professional
Sure, you want to promote your work, but it's important not to revert to hard sell tactics when you're presenting or teaching. If you provide a taste of the useful information in your books, students will naturally want to buy it.
Here are a few legitimate and tasteful ways of promoting your work without overkill:
A professionally printed sign or poster that hangs behind you or near a supply of your books
A business card or bookmark with your title and ordering information in the promotional packages
A pen, mouse pad, or other giveaway that has your website address printed on it
A pre-announced time reserved for a book signing at the end of the session
Make Solid Contacts
Again, satisfied students will think highly of you, and they will most likely tell their friends. And you never know which student might be in a position to help you build your brand, your name, and your business.
It's okay to suggest that to them as well. A word or two at the end of your presentation, asking clients to tell their friends and associates about you, is fine if it is done tastefully. You can also ask happy students to provide a quote or recommendation; many times this makes people feel invested in your business and encourages them to call on you again and again.
Charge It
One of the trickiest issues of teaching is how to charge a rate that pays professional rates while still being accessible to a wide variety of situations. You don't want to charge rates so high that no one will attend, but you also don't want to err on the low side either as this tells prospective clients that you don't value your time or don't believe in your own ability.
The key to setting rates is to charge according to the situation. Business seminars and conference appearances generally net more than continuing education classes. Also, your experience level should play a role in determining your fee. Are you new to public speaking? Perhaps charging a little less to get your foot in the door would be appropriate. Also, think about what your time is worth. Do you normally charge $50.00 per hour for your copywriting? Figure that into your day rate, but remember you can spread that rate over several students, even stating in advance that you need to have a certain number of students to run the class.
Now You Know Your ABCs
Now that you have a good handle on what to teach, where to teach, and how to run a successful class, all you need to do is get out there and make it happen. Self-promotion is only a class away!
***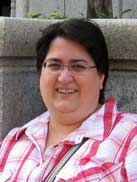 Lisa Tiffin is a freelance writer from Upstate New York. She often teaches classes to boost her income and promote her writing. In addition to Web content and business copy, she writes articles for many publications, including Grit, Twins, Business Strategies, WritersWeekly.com, FundsForWriters and many others. She is also the author of the forthcoming Eagle Ridge Prep Series for young people.
Visit her at www.lisatiffin.com.