ilian Pizzichini gives readers an insightful look at the life and writing of novelist Jean Rhys, who is said to be one of the greatest female writers of all time. Jean Rhys (1890–1979) is best known for her 1966 novel Wide Sargasso Sea. A prequel to Jane Eyre, Rhys's revolutionary work reimagined the story of Bertha Rochester—the misunderstood "madwoman in the attic" who was driven to insanity by cruelties beyond her control. In The Blue Hour: A Portrait of Jean Rhys, Lilian takes you on a journey from the Caribbean to London and beyond, through Rhys' often tumultuous relationships, Rhys' psychological struggles, and the failures and triumphs of Rhys' writing.
Lilian Pizzichini's first book was Dead Men's Wages: Secrets of a London Conman and his Family (Picador, 2002), which was the winner of the Crime Writers Association Gold Dagger for Non-Fiction. In it, Lilian chronicled the rise and fall of her grandfather, an extremely adroit con man who had connections with some of the most notorious gangsters of London's underworld. Her second book is The Blue Hour: A Portrait of Jean Rhys (Norton, 2009). She is now working on her third, the story of Lady Mary Grey, the youngest sister of Lady Jane Grey, Queen for Nine Days. In Lilian's own past, she has worked in journalism and as a writer-in-residence in prisons. She found the latter to be one of the most rewarding experiences of her life.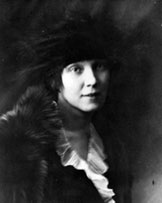 "Her dedication to her craft produced staggering results."
Photos: ©The Jean Rhys papers, The University of Tulsa – McFarlin Library, Department of Special Collections and University Archives and reproduced by kind permission.
WOW: Congratulations on your new book The Blue Hour: A Portrait of Jean Rhys. When I read Rhys' novel After Leaving Mr. Mackenzie, I became very interested in learning more about her life and writing. How did you first become interested in Jean Rhys?
Lilian: After reading that she came to England from the Caribbean and took years to recover from the shock of cold. I, too, came to England from the Caribbean and was similarly shell-shocked. She writes about this transition so beautifully. Also, I liked the fact that she was an outsider—something else we had in common.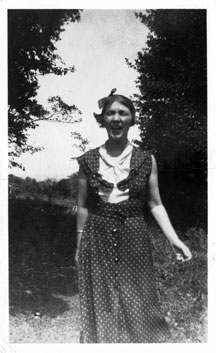 WOW: What about Rhys' life or writing most inspires you?
Lilian: Her courage in returning again and again to a psychological moment that most would (and do) flinch from. Her commitment to her craft is a testament to her powers of endurance and to the over-riding importance of her art. Nothing could touch it.
WOW: It is encouraging to hear of another writer's struggle and perseverance. What makes Rhys one of the greatest female writers of all time?
Lilian: Her concision; her refusal to compromise. Her choice of words ensures they have meaning.
WOW: Why do you think Jean Rhys' life and writing are important to other female writers?
Lilian: She presents a vision of femininity that is unpalatable but always relevant. She is the ultimate outsider but she writes with love. And, as I said before, her dedication to her craft produced staggering results.
WOW: What was your research process like?
Lilian: Exhausting. She lived so long!
"She presents a vision of femininity that is unpalatable but always relevant."
WOW: Did you come across any major barriers while researching/writing this biography? How did you get past them?
Lilian: Her depression had a negative effect on me, by triggering my own. At one stage, I came to a shuddering halt and simply could not go on. I cannot help feeling that she felt the same at various points in her life.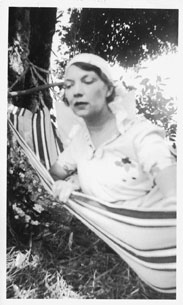 WOW: Rhys' depression and its affect on her came across very strong in your book and allowed me to greatly empathize with her. What was the most interesting or surprising fact about Jean Rhys that you discovered during your research?
Lilian: She had a glorious sense of humor and was great fun to be with.
WOW: If you had the opportunity to meet Rhys in person, would you want to? If so, what would your interaction with her be like?
Lilian: I'm not sure that I would. Rhys was quite wary of other women, especially women writers. I think we would have circled each other for a while before keeping a respectful distance.
WOW: I have heard you worked as a writer-in-residence at several different prisons. When did you start your work in prisons and what inspired you to do so?
Lilian: I started working in prisons when I got depressed with writing the biography of Jean Rhys! I was inspired by my own early experiences of criminality. The boys I grew up with in inner-city London were the men I ended up working with in prison. I felt I owed them something: there, but for the grace of God and a good education, go I. At one key moment in my life, a beloved ex-boyfriend went to Borstal (a young offenders' institute) and I went to University. I was lucky. I had parents who put my education before everything and who encouraged my love of the arts. I wanted to "give something back" to a community that was not given these options and does not have its own voice.
WOW: That must have been somewhat difficult, although very rewarding, to work with and help the men who grew up with you. What have these experiences in prisons been like for you?
Lilian: They transformed me. I learned gratitude, patience and humility. I found an honesty and an acceptance that moved me beyond words. When people have everything taken away from them they have nothing left but their honesty. There is no pride in prison. I found this incredibly refreshing (especially after the competitiveness and maneuverings of journalism). I worked with angry, violent men who were not used to being listened to. I found that when they were given a chance to express themselves, they revealed their losses and hurt. This is the first step towards rehabilitation. It's a wonderful thing to find beauty in such a harsh environment, and I did.
WOW: I imagine they were very grateful to have the chance to express themselves and have someone listen to them. I understand you set up a magazine to enable prisoners to express themselves by writing for it. How did you go about setting up a magazine and what were the prisoners' reactions to it?
Lilian: I wandered around the wings of the prison, approaching strange men with my plans for a magazine. I set up shop in the prison library. I found about six men who were eager to do something with their time and I taught them new skills. They loved it. It was exciting and energizing and gave them some faith in the power of self-expression. (That was what was lacking in prison: faith that the world has something to offer.) The magazine created a buzz around the prison, and those prisoners involved developed a real sense of self-worth. They also learned sub-editing skills, language skills and the objectivity to present an argument from both sides (this was particularly valuable!)
"Their stories and their writing inspired me to write with more clarity, and not to be afraid of expressing myself directly."
WOW: That sounds amazing! You must have been thrilled with the positive response. How has writing seemed to influence the prisoners?
Lilian: It lessened their sense of frustration at not being heard. They learned to express their grievances with objectivity and empathy for others. One man learned this simply by writing an article on the Israeli/Palestinian conflict. He learned to see every situation from more than one side. Another man had the most astonishing moment of clarity when he finally admitted in print to being a gambling addict. The process of creative writing that I had taken him through allowed him to dig deep inside himself and trust that he was in a safe place to do this. It was an incredible moment that I will always treasure.
WOW: That is incredible, and it reminds us all of the remarkable and sometimes mysterious powers of writing. Have the prisoners' lives and stories inspired your own writing? How so?
Lilian: Their stories and their writing inspired me to write with more clarity, and not to be afraid of expressing myself directly. I have a tendency to hide behind words. These men had the courage to reveal their vulnerability.
WOW: I can definitely relate to the tendency to hide behind words and understand the difficulty of expressing oneself directly. What new writing project(s) are you working on now?
Lilian: As I mentioned above, I'm working on a novel based on the life of Lady Mary Grey, a princess in Queen Elizabeth's court. I came upon her story in a 1950s guide to Southall—a district in London known for its poverty, exoticism and vibrancy despite its privations. I lived on a boat there for a year and became entranced by the place. It is Little India with an old-fashioned white working-class enclave in the midst of it. I also recently discovered that my great-grandmother is buried there in a pauper's grave. I used to walk past this cemetery every day. So Southall and my own past are calling me, and I am compelled to write about it. I have unfinished business there.
Besides this, Southall has a fascinating history and I was looking for a way to write about it when I came across Lady Mary's story in this tattered, old guidebook. Lady Mary Grey came from a major aristocratic family with claims to the English throne. Her oldest sister was beheaded by Mary I, her middle sister was imprisoned by Elizabeth I, and she herself was under house arrest in a Tudor mansion overlooking Southall. Her crime was marrying a commoner. I suddenly had a vision of a fairy princess in a tower presiding over the crack dens and sink estates of Southall. I found out more and what I discovered egged me on: Lady Mary was a hunchbacked midget and the husband from whom she had been separated was six foot eight. This is unusually tall even by today's standards, and Lady Mary's own stature makes her choice of a husband strange to say the least. What was going on in her head that she should choose such an unsuitable man? He was not just ridiculously tall, he was a commoner! Then I discovered that Lady Mary's mother married a commoner three weeks after the execution of her husband and eldest daughter. This seemed to me to be a dysfunctional family par excellence! I had to get my hands on them!
I have come to the conclusion that Lady Mary had all the characteristics of a willful Tudor princess. She would not allow her disabilities to get in her way. Her sisters' miserable fates did nothing to deter her. She had to have her man! It sounds strange to say this, but having worked with addiction in prison and having studied what Jacques Lacan calls "the return of the repressed," I cannot help but see elements of the addictive personality in Lady Mary and the rest of her family. I want to portray her in her imprisonment reviewing her life and coming to terms with her present. She will also look into the future and there she will see Tudor history repeating itself in the sink estates of London. It's all about survival, a bit of power play, and getting what you want when you want it. Henry VIII sure did! In the end, so does Mary. She undergoes a transformative, spiritual experience. I'm quite excited!
WOW: Sounds great! Good luck with your new novel and we'll look forward to reading it in the future. Thank you very much for speaking with us and imparting some of your writing wisdom.
***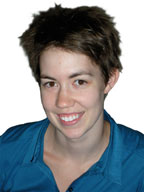 Anne Greenawalt graduated with an MA in Creative Writing from the University of East Anglia in Norwich, England. In 2008 she was runner-up in a short story collection competition which resulted in the publication of her collection entitled Growing Up Girl. She now lives in her hometown in Pennsylvania.
More information on Anne and her writing can be found on her blog.