RESEARCH: PREPPING TO WRITE NONFICTION FOR CHILDREN AND YOUNG ADULTS by Sue Bradford Edwards
Week One: Topics and Slants
Whether you are interested in writing history, STEAM, or crafts, it is important to start your project with research so you know what has already been written. This lesson will also explore how to create multiple slants, subtly shifting the topic or the age level, to find space for your idea in the current market. Slanting can also enable you to create multiple pieces around one topic and one set of research.
Assignment: Select, narrow, and slant a topic to be used throughout the course. This assignment also includes making sure there is space in the market for your idea.
Week Two: To Market
While there are a large number of markets that buy nonfiction for children and young adults, it is important to learn how to evaluate these magazines, publishers and other possibilities. Not every market is suitable for every writer and which one you approach will depend on your interests, your voice and your goals.
Assignment: Review possible markets for your topic. Analyzing two of these markets will help you see which is more suited to your work.
Week Three: Starting Your Research
A nonfiction manuscript is only as good as the material that goes into creating it. This week, students will learn the difference between primary and secondary sources and how to evaluate accuracy and source bias.
Assignment: Start gathering your research, focusing on secondary materials. You will review what is covered by these sources and look for gaps in the published sources.
Week Four: Primary Sources
This week will focus on why you want to include primary sources as well as where to find these sources online and "in person." There will also be information on how to do photo and map research and how to conduct interviews to fill in the gaps identified in the previous assignment. This lesson will also discuss how to know when you have enough material to start writing.
Assignment: You can do one of two things for this assignment. Develop a bibliography of primary sources, including where these materials are located. —OR— Prepare to conduct an interview. This includes identifying a possible expert to approach and writing up your interview questions.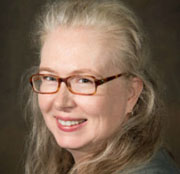 ABOUT THE INSTRUCTOR: Sue Bradford Edwards is a nonfiction author with over 600 sales to her credit including 30 nonfiction books for young readers. Sue has also published numerous crafts, activities and how to pieces of various kinds. Her most recent books are Cancel Culture (Abdo, 2022), The Who (Abdo, 2022), Robotics in Healthcare (Brightpoint Press, 2022), Being Black in America (Brightpoint Press, 2022), The Impeachment of Donald Trump (Abdo, 2021), Coronavirus (Abdo, 2021), The Murders of Tupac and Biggie (Abdo, 2020), The Assassination of John F. Kennedy (Abdo, 2020), Stem Cells (Focus Readers, 2020), Earning, Saving, and Investing (Abdo, 2020), The Dark Web (Abdo, 2020), The Evolution of Mammals (Abdo, 2019), The Evolution of Reptiles (Abdo, 2019), Labradoodle: Labrador Retrievers Meet Poodles! (Capstone, 2019), and Puggle: Pugs Meet Beagles (Capstone, 2019). In addition, her children's nonfiction has appeared at Education.com, in Gryphon House anthologies, in Harcourt and Houghton Mifflin testing packages and also in READ and Young Equestrian Magazine. Her nonfiction for adults has been published in Writer's Market, Children's Writer newsletter, WOW! Women on Writing, Writer's Digest, The Children's Writer's and Illustrator's Market, The Writer's Guide, and Magazine Market's for Children's Writers. Sue is also a dedicated blogger, writing for the Muffin as well as her own personal blog, One Writer's Journey.
COST: $90, which includes weekly assignments and feedback from the instructor.
----------------
Notes: Upon successful completion of payment, your name and email address will be submitted to your instructor. She will contact you with a welcome message and share any details you need to know prior to starting the class.
Questions? Email Marcia & Angela at:
classroom[at]wow-womenonwriting[dot]com