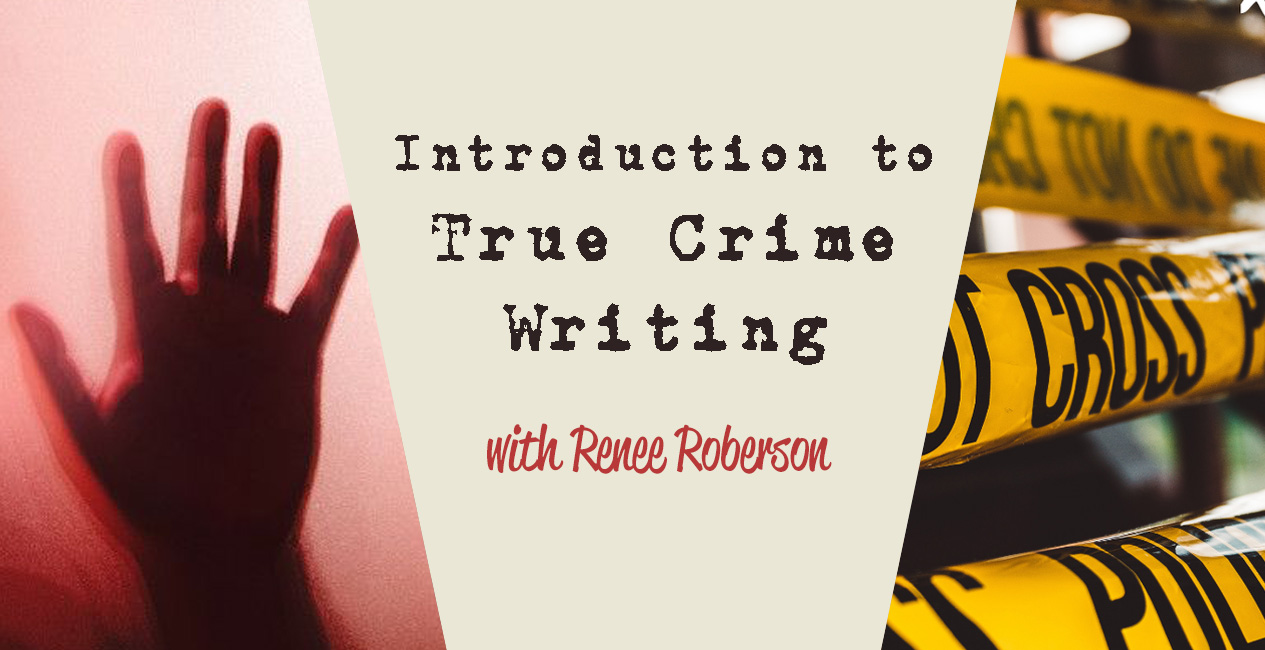 INTRODUCTION TO TRUE CRIME WRITING with Renee Roberson
WEBINAR DATE: Thursday, March 14, 2023, 7PM - 8:30PM ET
DURATION: 1.5 Hours
LOCATION: Live webinar via Zoom
FEEDBACK: The last 15 minutes of the lecture will be open to Q&A. Students can also send questions ahead of time, to be addressed during the presentation.
COURSE DESCRIPTION: True crime is more popular than ever, thanks to documentaries, podcasts, and media outlets that produce gripping crime stories. This is great news for writers wanting to explore this market. Crime narratives are not only compelling for consumers, they can also help find justice for victims, their families, and the community. In fiction, using true crime elements and journalistic techniques can help deepen the storyline and add authenticity to characters and plot. Do you enjoy reading and consuming true crime content and would love to find a way to write and publish your own? True crime podcaster Renee Roberson will share how to find story ideas, how you can use true crime elements in nonfiction and fiction, where to pitch your true crime work, and more.
You also have an opportunity to send an article outline or project pitch to Renee for feedback.
Format
This webinar will take place from 7p.m. - 8:30 p.m. ET, via zoom video webinar. The webinar can be viewed on a tablet, phone, or computer (both Mac and PC). Renee will present the fundamentals of podcasting through Zoom, where she will share her materials with attendees in real time. The presentation will also be recorded for anyone that cannot make the Zoom at the time it is scheduled.
Renee Roberson is a skilled journalist, scriptwriter, and podcast producer who is extremely knowledgeable in the podcast realm. I've come to her for advice on podcasting—whether it's choosing the best microphone or tips for using GarageBand—and she's generously shared insider information and easy-to-follow instructions. Her podcast, Missing in the Carolinas, is a riveting deep dive into the true crime cases that capture Renee's heart. Everyone I've shared her podcast with mentions her soothing voice, and it's so true! She's great to listen to, and a talented, compassionate host. Renee has won many awards for her writing, and it made me so proud that an article she wrote for WOW about crime writing won a Writer's Digest Writing Competition award! She's also an excellent editor with a keen eye for all the elements that make a great story. If you have questions about podcasting, Renee is an invaluable resource and a passionate teacher. ~ Angela Mackintosh, WOW editor

I was so excited today when I saw a new episode was available! I really enjoy listening to this podcast. Each episode is so well done, and the narration is excellent. You have such a soothing voice. Thank you for all the work you put into each and every episode. I really appreciate it and look forward to future shows. ~ G. A.

As someone from N.C., I know most of the places she talks about and that's nuts and makes it somehow more real. Also, the theme song has some serious Haunting of Hill House vibes. A great podcast! ~ Leilani

I'm not from the Carolinas, but I stumbled across this podcast while looking for new things to listen to. The narrator's voice is wonderful. Her detail and compassion really rounds it out. Highly recommend this to anyone who enjoys learning about true crime. ~ D.M.

As someone from North Carolina, I love hearing cases that are specific to N.C. and S.C. The narrator has a very soothing voice, so the podcast is easy to listen to. Also, the episodes are short enough to hold my interest without having to listen to an episode in multiple parts. This podcast is very well done! I'm glad I came across this podcast! ~ L. 424
LECTURE AT A GLANCE:
Introduction to True Crime Writing
Duration: 90 minutes
Learn how to develop solid ideas for true crime stories, using true crime as a starting point for creative nonfiction and fiction, markets to pitch, and ethics in true crime writing.
Includes:
How to find ideas for true crime content.
Collecting research and deciding what to use.
Structure: Arcs in true crime stories, how to craft a chronological timeline of events.
Interviewing: How to craft interview questions that will bring out your true crime subject's most revealing details and points of view.
Finding your source material and establishing your angle (sort out why you want to tell the story, which will drive your narrative).
Examples of published true crime stories (blogs, books, YouTube channels, podcasts, etc.
Places to pitch true crime.
How true crime can inspire fiction.
Ethics in crime writing.
Materials needed: All written materials and resources are provided by the instructor. She will provide a handout with information discussed in the webinar.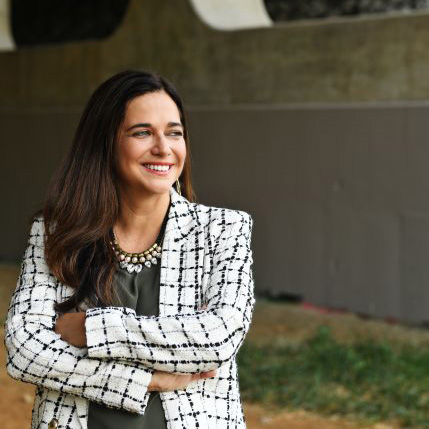 ABOUT THE INSTRUCTOR: Having worked as a journalist for more than 20 years, Renee Roberson became addicted to podcasts in 2018 and hasn't looked back. It was when she attended MurderCon, a conference designed for writers interested in crime, that she began developing her own true crime podcast, Missing in the Carolinas, which covers true crime in both North and South Carolina. She enjoys talking with other true crime writers and has interviewed many of them, including Leslie Rule and Cathy Pickens, over the years.
Renee is passionate about covering stories that are often left out of the media, cold cases, and teaching people the importance of situational self-awareness. She is an award-winning writer and has picked up accolades for both her fiction and non-fiction writing. Her short story, "The Polaroid," won first place in the suspense/thriller category of the 2017 Writer's Digest Popular Fiction Awards, and "The Monster in the Woods" took 2nd place in the Genre Short Story category of the Writer's Digest Annual Writing Competition.
COST: $45, which includes a 90 minute webinar including a 15-minute Q&A with your instructor, and the opportunity to send in an article outline or project pitch to Renee for feedback.
BUY NOW: INTRODUCTION TO TRUE CRIME WRITING with Renee Roberson (Thursday, March 14, 2023, 7 PM - 8:30 PM ET) Limit: 20 students. Early registration is recommended.
Notes: Upon successful completion of payment, your name, email address, and contact info will be submitted to your instructor. Just before class begins, she will e-mail you with instructions on how to get started.
Questions? Email Marcia & Angela at:
classroom[at]wow-womenonwriting[dot]com