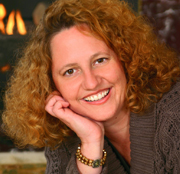 WRITING THE PICTURE BOOK by Mindy Hardwick
START DATE: This class is currently closed.
END DATE:
DURATION: 4 weeks
LOCATION: Email and a private Facebook Group
FEEDBACK: Individual instructor Feedback on all assignments
COURSE DESCRIPTION: Picture Books are the most beloved story form of children's writing. But how easy is it to write one? In this class, we'll look at how to create a memorable child character, how to craft a simple plot to be read multiple times, explore pacing, and do a little researching into the current picture book market. The class includes instructor feedback on all assignments, and a draft of an 800-word picture book. Students will be encouraged to spend an afternoon at their local library or elementary school reading picture books. The class is designed for those interested in learning how to write a picture book story and is very beneficial for illustrators wanting to know how to write a picture book.
I gained an abundance of insight about the process of writing a picture book through this class. Mindy is an engaging teacher who gives knowledgeable feedback, and receiving supportive critiques from my classmates was invaluable. ~ Becca H., Picture Book Student

Mindy's class on characters and poetry really added to our children's picture book unit. The kids love it and learn so much! ~ Jean B., Teacher

Loved the Writing the Picture Book Workshop. I never realized how much thought goes into writing a picture book and how hard it actually is to write one! ~ Keith D., Library Participant

Writing the Picture Book really opened my eyes to adding text with my illustrations. I can't wait to get started on my new idea. ~ Susan L., Illustrator
WEEKS AT A GLANCE:
Week One: Types of Picture Books
We will look at the various types of picture books. We'll examine how a picture book story differs from a magazine story for children as well as what topics based on needs might be written. We'll explore our local libraries or elementary school libraries and read picture books identifying the different types and how a child's basic needs topics are explored for young readers.
Assignment: Summarize three picture books and discuss as a group. Identify what type of story you want to write.
For students who do not have access to a public or elementary school library, options will be given for how to research types of picture books.
Week Two: Crafting a Picture Book Story Character
We will look at how to craft the picture character who is spunky, daring and brave by asking ourselves a series of questions designed around a character's needs wants, fears, dreams and quirks. We'll read an essay on character by Cheryl Klein.
Assignment: Students will write a short character monologue and respond to character questions.
Week Three: Pacing and Plotting
We will discuss the structure of plotting including the "magic of three." We will explore how pacing impacts page turn and plotting in picture books as well as options for creating picture book dummies.
Assignment: Students will outline their plots using a plot outline generated by the instructor which guides not only the plot but also the pacing and page turning element of picture books.
Week Four: Drafting Our Stories and Researching the Market
In this week, we'll draft our picture book stories as well as explore types of market options for our picture book stories.
Assignment: Draft a 500 to 800-word picture book story.
Materials needed: Access to internet, email, Microsoft Office, and a Facebook account if you'd like to interact on the private Facebook group. Also, it's helpful to have access to a library—an elementary or public library works great for research!
Optional Reading Book: Writing Picture Books by Ann Whitford Paul
ABOUT THE INSTRUCTOR: Mindy Hardwick is a published memoirist, romance and children's author. Her picture book, Finder's Keepers, was published as a digital picture book. She has written a series of picture books about the birds and tidepools of Haystack Rock and is currently shopping for a publisher. Her children's books include: Weaving Magic, Seymour's Secret, and Stained Glass Summer. Mindy facilitated a poetry workshop in a juvenile detention and wrote about the experience in her memoir, Kids in Orange: Voices from Juvenile Detention. Mindy enjoys teaching others about writing and she frequently presents workshops to schools and libraries. When she's not writing, Mindy can be found art journaling and walking on the Oregon Coast beaches with her dog, Stormy. Visit her website at: www.mindyhardwick.com.
COST: $125, which includes email lessons, personalized feedback from your instructor, and a private Facebook group for building community and support.
BUY NOW: Writing the Picture Book by Mindy Hardwick (4 weeks, starting 1/5/2021) Limit: 12 students. Early registration is recommended.
This class is now closed. Please check out our current schedule here.
----------------
Notes: Upon successful completion of payment, your name, email address, and contact info will be submitted to your instructor. She will contact you and invite you to a private classroom blog.
Questions? Email Marcia & Angela at:
classroom[at]wow-womenonwriting[dot]com