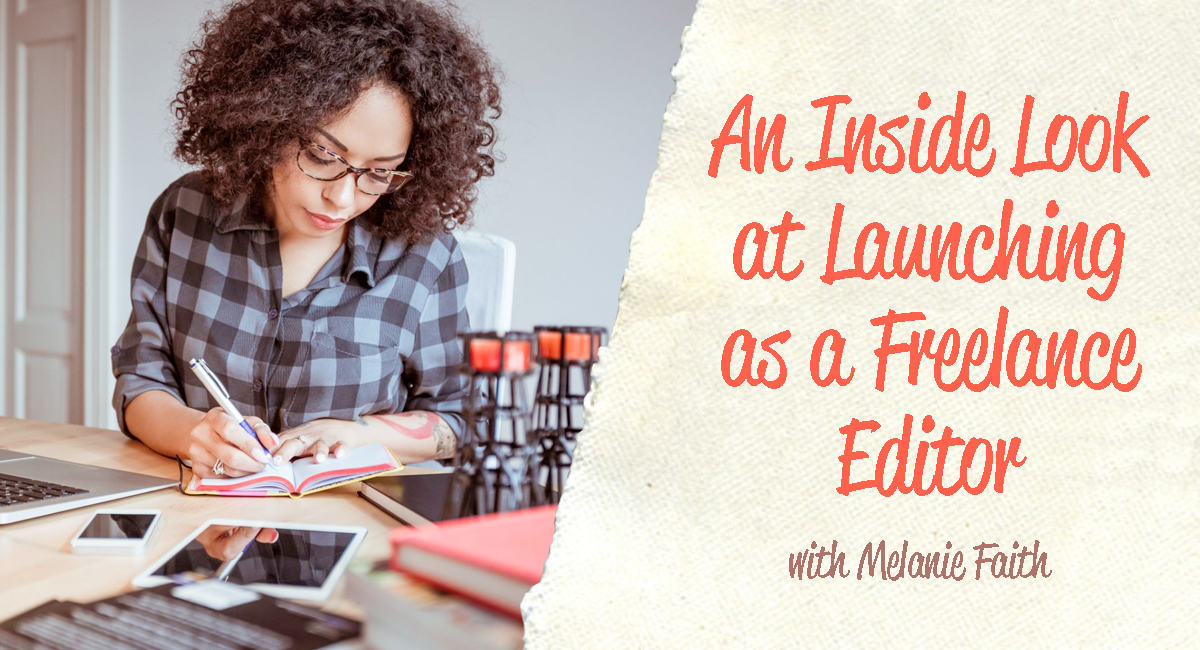 AN INSIDER'S LOOK AT LAUNCHING AS A FREELANCE EDITOR by Melanie Faith
WEBINAR DATE: Friday, September 15, 2023, 1 PM - 2PM ET
DURATION: 1 Hour
LOCATION: Live webinar via Zoom
FEEDBACK: The last 15 minutes of the lecture will be open to Q&A. Students can also send questions ahead of time, to be addressed during the presentation.
COURSE DESCRIPTION: With the advent of self-publishing and digital publishing, the market for freelance editors has boomed in the past decade and continues to thrive. Do you love language and helping others make their writing clearer and more resonant with readers? Have you ever wanted to launch your own freelancing editing business and wondered how in the world to break in? Then this info-packed webinar is the one for you! We'll cover freelance editing essentials including types of editing that may be your best fit and what it means to offer your services as an editor, from your web presence, finding freelance clients and networking tips, as well as tips on multiple project management. Join us for this insider look, packed with tips and suggestions from a freelance editor with more than 10 years' experience in the field, to inspire your own editorial career.
This Zoom webinar will be held on Friday, September 15, 1 pm - 2 pm ET. The webinar can be viewed on a tablet, phone, or computer (both Mac and PC).
Format
This course is offered via Zoom webinar. Webinars are workshops given online, where you can view the instructor and websites/materials she shares on her screen, making it an interactive experience. Webinars make learning from your home or office convenient.
The course was great. I did not want it to end. I have taken several college level creative writing courses, as well as, attended many writer's workshops, but I have enjoyed this course the most. I really appreciated that Melanie would also critique our re-writes which was very, very helpful. This course has really helped to motivate me creatively. ~ Barb Cramer

Melanie has always shown great insight into my work. Often times, she is able to pull out deeper meanings, that even I wasn't consciously aware of while writing. Her constructive criticism has moved my writing into new directions. I find that I feel more confident and prepared as a writer by having her constant editing eye. ... It's from her perspective of my work that I grow. I enjoy learning through her and appreciate her sharing tricks of the trade that she learned in her masters program. She's the type of person and writer that anyone would feel lucky to know. She is a great mentor and holds a wealth of knowledge in the written language. Her achievements and constant pursuit as a writer inspire so many. Her determination and skill will go very far and I suspect she'll leave a lasting imprint in the written world. She already has. ~ Courtney Burger

Melanie knows how to offer on-the-mark suggestions for writing improvement while also being extremely encouraging (and a joy to work with). I've taken many classes with her, including the flash class, and I plan on taking many more. ~ Marilyn Fahey

Melanie's class taught me economy of words by using strong verbs and nouns, implying and showing rather than telling, and exploring topics outside of my comfort zone. Her feedback is prompt, detailed and constructive. ~ Rajni Gupta

Melanie demonstrates particular qualities in a writing teacher/coach that I would recommend for anyone looking for focused attention to help move their writing forward. Melanie was always accessible, and never missed a beat with on-line communication. I always felt like I had Melanie right here around my writing table, or knocking on my door saying—"I had a few thoughts..." She provided a wealth of resources and provided us with course materials that were tuned to our course level. Her insight into my work, in terms of critique, were extremely thoughtful, thorough, and eye-opening. I feel that working with Melanie has allowed me to be braver with my writing and editing—as she was supportive of experimentation and taking chances with style, vocabulary, and theme. She provides serious critique in an atmosphere that, well, just makes me want to keep on writing!" ~ Mary Ellen Sanger
LECTURE AT A GLANCE:
An Insider's Look at Launching as a Freelance Editor
Duration: 45 minutes + 15 minute Q&A
We'll take a close look at an array of exciting topics related to launching a freelance editing career, including establishing rapport and communicating with clients, networking tips, figuring out turn-around time, styles of editorial feedback, and much more!
Topics covered include:
What do you need to launch as a freelance editor: a checklist
More than one route: Find your niche (types/genres of editorial work to choose from)
One editor's route to freelancing
Finding your sweet spot communication style: Styles of editorial feedback (written comments, written letter, real-time/conference, or a blend)
Locating Freelance Clients/Networking and Website tips
Establishing and maintaining good rapport with clients (What do clients want in an editor?)
The importance of the writing sample/email description
Scheduling/Juggling multiple projects/time and project management tips, such as figuring out turn-around time to quote for a client


Q and A (an additional 15 minutes after the lecture—questions welcome, either submitted by email before the webinar or during the Q & A time)
Materials needed: All written materials and resources are provided by the instructor. She will provide PDFs of sample stories to read ahead of the class.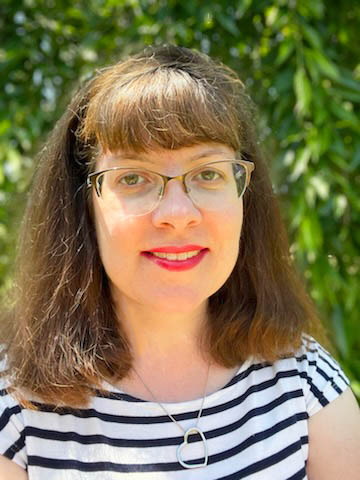 ABOUT THE INSTRUCTOR: Melanie Faith holds an MFA from Queens University of Charlotte, NC. Her writing has been nominated three times for the Pushcart Prize. Her full-length, historical poetry collection set in the 1918 flu epidemic, This Passing Fever, was published by Future Cycle Press. She's also published a Regency novella (Uncial Press). Vine Leaves Press has published six of her writing craft books about such diverse topics as flash fiction, poetry, photography, teaching online, and writing a research book. In addition to numerous photography publications, her instructional articles about creative writing techniques have appeared in The Writer and Writers' Journal, among others. To learn more about Melanie's writing, teaching, and photography, please visit: www.melaniedfaith.com, Twitter: @writer_faith, and Instagram: @frompromisingtopublished99.
COST: $39, which includes a 45-minute webinar including a 15-minute Q&A with your instructor and handouts with tips and recommended resources/books for editorial skills.
BUY NOW: AN INSIDER'S LOOK AT LAUNCHING AS A FREELANCE EDITOR with Melanie Faith (Friday, September 15, 2023, 1 PM - 2 PM ET) Limit: 20 students. Early registration is recommended.
Notes: Upon successful completion of payment, your name, email address, and contact info will be submitted to your instructor. Just before class begins, she will e-mail you with instructions on how to get started.
Questions? Email Marcia & Angela at:
classroom[at]wow-womenonwriting[dot]com