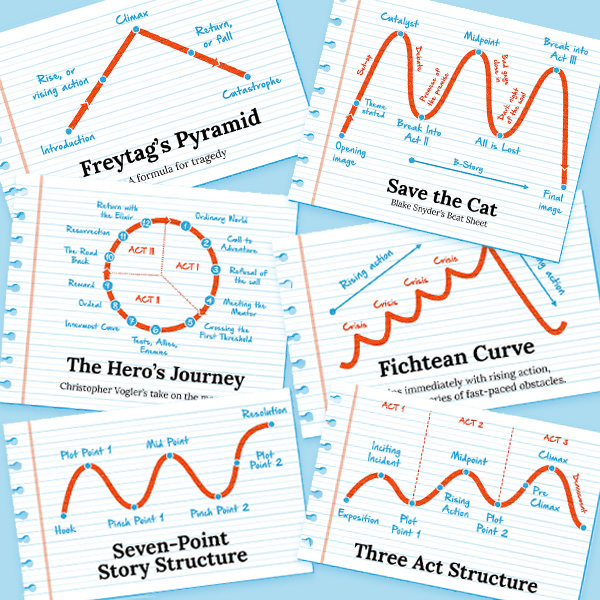 NARRATIVE STRUCTURES by Madeline Dyer
START DATE: Tuesday, March 1, 2022
END DATE: Monday, April 11, 2022
DURATION: 6 weeks
LOCATION: Private Facebook Group, email for assignments, Google drive folder, a streaming platform such as StreamYard for interactive masterclasses, and 30-min Zoom call.
FEEDBACK: Instructor critique and feedback on all assignments
COURSE DESCRIPTION: Have you always wanted to write a novel but don't know where to start? Or maybe you always eagerly begin a manuscript only to lose momentum a couple of chapters later? Perhaps you've already written a couple of manuscripts and now you want to experiment with unconventional structures? Are you struggling with how to structure your memoir without drastically changing the order of events in it? Do you want to stretch yourself as a writer and tackle new narrative modes? Or maybe you want to learn more about traditional three-act frameworks because you still dread writing the sticky middle section?
If you answered 'yes' to any of the above, this is the course for you!
This Narrative Structures class is aimed at writers of all levels who want to deepen their understanding of plot, narratives, and structures. Through a range of lectures, masterclasses, live Q&A sessions, text discussions, and structural analyses, students will learn a number of different narrative structures, experiment with new frameworks, and understand which methods work best for them as a writer.
Whether you plan your stories or not doesn't matter for this course—because structure will still be vitally important, and the content you will learn in this class can be applied at various stages (planning, drafting, or revision) to best suit your own writing process.
Format:
Lectures and masterclasses will either be provided in text form or as prerecorded or live videos. There will be a private Facebook group for text-based discussions with other students, and email for will be used for assignments. Materials will be uploaded to a Google drive folder, and a streaming platform such as StreamYard will be used for interactive masterclasses and live Q&A sessions. Each student will have a 30-min Zoom call toward the end of the course.
M. Dyer's critiquing skills are worth every single penny. She's honest, thorough, professional, and an absolute peach to work with. I will keep coming back as long as she's in business. – Frost Kay, author of Rebel's Blade

This is going to sound like an idle compliment but I mean it with all my heart— you're the best editor I've ever had. Like seriously everything I'm implementing is making this story so much better. Your notes have encouraged me to go deeper in so many ways. I basically want to hire you for all my future books. – Sarah Anderson, author of the Starstruck Saga and Aix Marks the Spot

M. Dyer's critique is worth every penny. She is thorough and tough on the manuscript, but every comment helps make it just a little better, and by the time you're done, with all her comments and suggestions, you'll be sure to have a book to be proud of. – Rose Withering, author of Thornburg's Daughter
WEEKS AT A GLANCE:
Week 1: The Power of Story
We will begin by looking at the elements of story, why humans are natural storytellers, the power of the storyteller, and how to engage readers in your own stories. We will look at how narrative structure applies to novels, short stories, drama, poetry, memoirs, and biographies.
Discussions will be based around the seven different plots (as according to Christopher Booker), and we will categorize our own stories in this way. We will also begin to look at the ways a story (novel or memoir, etc.) can be written, whether it is all in prose, a verse novel, an epistolary format, or a hybrid work.
Assignment: You will email the instructor with a structural breakdown of your own plot or idea, showing how it fits one or more of Christopher Booker's templates.
Week 2: Structural Frameworks and Seven Basic Plots
We will look at traditional structures and templates for a novel. We will turn to screenwriting theorists who use a three-act structure, such as Syd Field and Blake Snyder, learning about their structural theories and applying these to our own plots.
We will also look at various other structural frameworks and how they apply to the seven basic plots (for example, using Freytag's Pyramid as a formula for tragedy). We will also look at four-act and five-act frameworks and think critically about how to know which to use.
As a group, we will create an example plot for a novel.
Assignment: You will apply one of the structural frameworks to your own novel or outline. (You do not have to use the same story idea for each assignment—you are welcome to work on a variety of plots.)
Week 3: Analyzing Narratives, Genre- and Form-Specific Structures, Tropes, and Expectations
We will analyze a range of narratives, from poetry and verse novels to drama and film, and memoir, autofiction and biography, and consider genre-specific and form-specific structures, tropes, and expectations.
We will also look at epistolary novels and the rising popularity of podcasts in fictional narratives.
Assignment: You will have a go at writing in a new narrative mode—whether that be verse novel, poetry, creative nonfiction, drama, etc.
Week 4: Experimental and Unconventional Narrative Structures
Here, we will look at the more experimental and unconventional narrative structures, from stories with distinct shapes to plots where the reader chooses the order, as well as interactive stories. We will also look at interlinking short stories and spiraling vignette collections.
Assignment: You will write a short experimental piece of fiction, up to 3,000 words.
Week 5: Causality and Points of No Return, Timelines, Flashbacks, and Secrets within a Novel
We will consider causality and points of no return, examining how fictional plots differ structurally from life-writing and biography, and how creative license allows for the reshaping of memories in memoir. We will also think critically about the use of differing timelines, linearity, and flashbacks within a novel.
We will also examine the importance of secrets within a novel, how to choose the right perspective, and how to sum up what your novel is about in two-to-three sentences.
Assignment: In thinking critically about linearity and sequence order, you will take an existing one of your plots or novels and remap the structure, thinking about ways you could play with the order of scenes and the impact this has on the reader.
Week 6: Editing and Revising Structure
Week six is about editing and revising structure. We will look at how to change and develop the narrative structure for a piece you've already drafted out. We will look at real-life examples of when publishers have requested structural changes and big narrative revisions to see how such requests can be tackled.
We will also look at synopsis writing and how to convey unusual narrative structures within your synopsis.
Assignment: You will write a detailed synopsis for your plot or manuscript and submit for feedback.
Materials Needed: You will need access to a computer with a webcam and microphone, an email account, an internet connection, and a word processing program. A Facebook account is also needed to participate in some of the group discussions (though these discussions are optional).
Please note: while participating actively in the live-video sessions for Q&A and some of the masterclasses is recommended, there will be an option to join these anonymously and type out questions if students do not want to appear on screen and/or speak.
Please have access to the following books:
Save the Cat
by Blake Snyder
The Screenwriter's Workbook
by Syd Field
The Seven Basic Plots
by Christopher Booker
Meander, Spiral, Explode
by Jane Alison
We will also be talking about the following books, so you may want to familiarize yourself with these (we will be looking at excerpts from these together in class):
The House on Mango Street by Sandra Cisneros
Punching the Air by Ibi Zoboi and Yusef Salaam
Toffee by Sarah Crossan
Sadie by Courtney Summers
The Unfortunates by B.S. Johnson
Identical by Ellen Hopkins
The Wicker King by K. Ancrum
Things We Didn't Talk About When I was a Girl by Jeannie Vanasco
Again, Again by E. Lockhard
-----
COST: $185, which includes a private group for discussions, masterclasses, weekly assignments and feedback from the instructor, and an optional Zoom call.
BUY NOW: Narrative Structures with Madeline Dyer (6 weeks, starting 3/1/2022) Limit: 20 students. Early registration is recommended.
For Class Session Starting 3/1/2022
----------------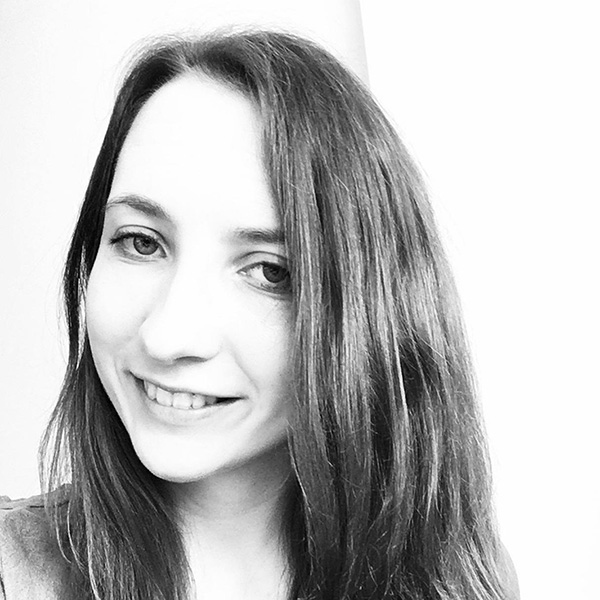 ABOUT THE INSTRUCTOR: Madeline Dyer lives on a farm in the southwest of England, where she hangs out with her Shetland ponies and writes dark and twisty young adult books.
Madeline has a strong love for anything dystopian or ghostly, and she can frequently be found exploring wild places. At least one notebook is known to follow her wherever she goes. Her books include the Untamed series, the Dangerous Ones series, and Captive: A Poetry Collection on OCD, Psychosis, and Brain Inflammation.
Untamed won the 2017 SIBA award for Best Dystopian Novel and has been a #1 bestseller in its Amazon category in five countries. Madeline's second novel Fragmented was also a runner-up for Best Young Adult novel at the 2017 SIBAs. Her memoir, Captive and her ace romance novel, My Heart to Find (written as Elin Annalise) have both been nominated for 2021 Reader's Choice Awards from TCK publishing, for Best Memoir and Best Romance respectively.
She is represented by Erin Clyburn at the Jennifer De Chiara Literary Agency. Madeline is also a staff editor at Bolide Books, a publisher based in Scotland, specializing in speculative fiction. Visit her website at www.MadelineDyer.co.uk
----------------
Notes: Upon successful completion of payment, your name, email address, and contact info will be submitted to your instructor. She will contact you and invite you to a private classroom blog.
Questions? Email Marcia & Angela at:
classroom[at]wow-womenonwriting[dot]com