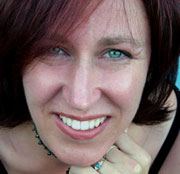 HOW TO WRITE A HOBBY BASED HOW TO BOOK by Lynne Garner
START DATE: This class is currently closed.
DURATION: 5 weeks
COURSE DESCRIPTION: During this 5-week course, students will be taught how to access their knowledge base and use this to write a hobby-based "how-to" book. Students will also learn how to plan a book, discover their USP, create a synopsis and choose the best route to publication.
It is hoped by the end of the course each student will have completed a synopsis, first chapter, and query letter, which they will be encouraged to send to an appropriate publisher/packager.
This course is ideal for writers who have a hobby that would make a good book. For example, someone who travels widely could write a hints and tips book on traveling, someone who enjoys a craft could write a step-by-step guide, someone who has always owned a dog or cat could write an owner's manual. The list of possibilities is almost endless.
COURSE OBJECTIVES:
Discover how to unlock the "hidden" knowledge within you
Hone writing skills and build confidence
Build a project plan, to enable you to complete the book
Find the right publication route for your manuscript
Complete a synopsis, first chapter, and query letter
The most important thing that Lynne taught me during that time was to have the confidence to believe I could do it and I can and I do. ~ Suzie

I would like to thank you for all your support and help. Your support and step-by-step answers to my emails were really helpful. ~ F. K.

Lynne was my teacher for approximately 7 years of evening classes, so that in itself must say that she was not just a good teacher but she was special enough to keep myself and others going back year after year even through the long winter evenings. ~ Sue P
WEEKS AT A GLANCE:
Week One: Mining Your Knowledge, Choosing a Topic
In this section, we will be looking at what you know about your hobby/hobbies and breaking your knowledge down by using spider diagrams and linear mind mapping. You will start to create lists of hints and tips based on your own experiences of your hobby, which you can use in your planned book.
Assignment: Produce an in-depth breakdown—either formatted as a spider diagram or a linear mind map—clearly showing all techniques, hints, and tips based on your chosen hobby.
Week Two: Hobby Market Research and Unique Selling Point
During week two, we will look at the market of the hobby book and where your book would fit into this market. We will find your USP (Unique Selling Point) and cover research skills using a variety of mediums (books, magazines, Internet).
Assignment: The second assignment is broken down into two parts. The first part should be sent in for comment whilst the second should not:
Part One (to be sent in for critique): Outline your USP; create a list of books in competition with your book and explain why your book is different; produce a list of your book's contents.
Part Two (do not send in for critique at this stage): Start to write the first chapter of your book.
Week Three: Project Planning and Synopsis
In week three, we will look at:
Deciding what photographs or illustrations will be required
Hints and tips on basic photography—should you be providing the photographs needed
How to estimate word count
Planning skills
Deciding on and obtaining additional resources
How to estimate costs and keeping costs down
How to write a synopsis
Assignment: The third assignment is broken down into two parts. The first part should be sent in for comment whilst the second should not:
Part One (to be sent in for critique): Write a full synopsis of your planned book, including all relevant information a publisher will require to decide if they wish to proceed with it.
Part Two (do not send in for critique at this stage): Continue to write the first chapter of your book.
Week Four: The Publishing Industry, Writing Chapter One
If you have never written a book before and had it published then the publishing industry can be daunting. In week four, we look at how the publishing industry works by discussing:
Publishers
Packagers
POD
eBooks
Vanity Publishers
Literary Agents
Literary Services
You will then be able to choose the appropriate route to publication for your book.
Assignment: Complete the first chapter of your book—to at least the first draft stage—and send it in for critique.
Week Five: Query Letters, The Business of Authoring
During week five, you will be covering the following subjects:
Writing a query letter
Contacting a publisher/packager
Dealing with rejection
Dealing with contracts
Publicizing your book
Assignment: Send in your synopsis, first chapter, and query letter for critique.
Materials needed: There are no books required to complete the course; however, students are strongly urged to spend time researching in bookstores, libraries, and newsstands for books and magazines already on the market, plus undertake research on the web. It may be beneficial to purchase one or two current magazines appropriate to what the hobby students are writing about.
ABOUT THE INSTRUCTOR: Lynne Garner has been a freelance writer and author since 1998. Since that time she has written for a large number of magazines both in the UK and the US, having over 300 features printed. She has 21 books published; these include 10 craft-related how-to books, working with both publishers and packagers. Lynne designed, produced copy, and photographed many of the craft projects featured on The Craft Ark.
COST: $175. At the beginning of each week, the students will be supplied with course notes via email, which will include an assignment. One-to-one support and feedback will be supplied via email.
BUY NOW: How To Write a Hobby-Based How-To Book, by Lynne Garner (5 weeks, starting 5/7/2016) Limit: 15 students. Early registration is recommended.
This class is now closed. Please check here for our current schedule.
----------------
Notes: Upon successful completion of payment, your name, email address, and contact info will be submitted to your instructor. She will contact you via email with detailed instructions and assignments.
Questions? Email Marcia & Angela at:
classroom[at]wow-womenonwriting[dot]com