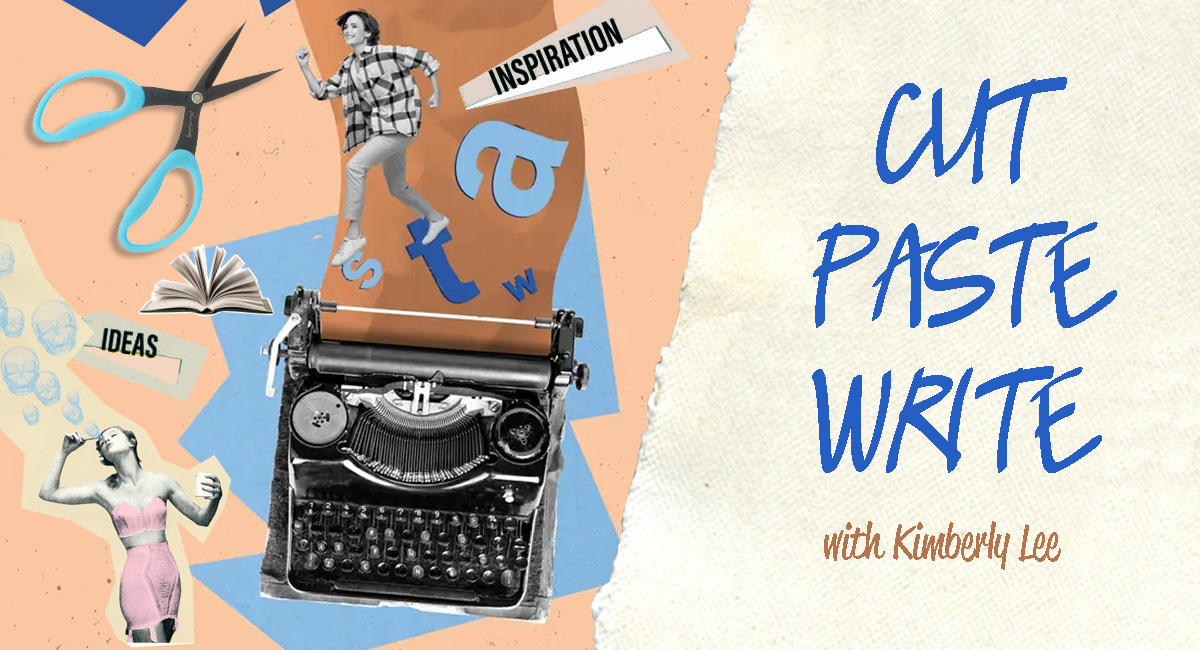 CUT, PASTE, WRITE with Kimberly Lee
WEBINAR DATE: Saturday, January 20, 2024, 11am - 1:30pm ET
DURATION: 2.5 Hours
LOCATION: Live webinar via Zoom
COURSE DESCRIPTION: When we think of collage, art immediately comes to mind. But it's also a form of writing, one that can lead to new and unexpected connections and can, as one writer said, "loosen us up as thinkers, conjurers, and storytellers." In this workshop, we'll do a little of both. You'll be directed through the fun process of making a small collage from resonant images, then use this as the basis for a piece of writing. Next, you'll engage with an imaginative writing prompt to pull together your personal obsessions, observations, and opinions into an unusually creative piece that captures your singular voice.
A background in art is not necessary or required. Join WOW! for a chance to "write with scissors!"
This Zoom webinar will be held on Saturday, January 20, 2024, 11am - 1:30pm ET. The webinar can be viewed on a tablet, phone, or computer (both Mac and PC).
The themes, the diversity of the materials, the creative processes, and the prompts have all engaged really me. I haven't written like this for years and it's just been great fun.

The session was well organized. There was a nice balance between input and participant activities. Kimberly's outstanding presentation skills caused me to feel motivated. I appreciated learning how to make the card and the writing experience that followed. I look forward to attending other sessions. Thank you for this opportunity.

Kimberly Lee did a wonderful job of introducing several concepts in a short period of time. The class was well balanced.

The teacher—knowledgeable, kind, encouraging. She covered a very large topic in a small amount of time and managed to make it clear to someone (me) with little experience. Kimberly has thought-provoking prompts, facilitates insightful comments, and infuses the entire environment with creativity.
CLASS AT A GLANCE:
Class: Cut, Paste, Write
Duration: 2.5 Hours
Unlock your creative writing through the fusion of joyful collage and innovative prompts. Join us on a captivating journey as we excavate inner wisdom by harnessing the power of imagery, intuition, and expressive writing.
What to expect:
A safe and supportive environment for self-expression and exploration
Creative inspiration through the fusion of collage and expressive writing
Guided visualization and readings to spark your imagination
Prompts to help you pull together your personal obsessions, observations, and opinions into an unusually creative piece that captures your singular voice
Spacious time for self-reflection and sharing within a like-minded community
Materials Needed:
Easy-to-obtain supply list:

5x8 piece of cardstock, cardboard, or paper to use as a base
3-4 preselected pages, torn from magazines, with primary images (people, animals, objects)*
3-4 preselected pages, torn from magazines, with larger background scenes (nature, interiors, patterns)*
Glue stick
Scissors
Small brown bag or plastic ziplock bag
Pen and paper
*How to select these images: Sit back and have some fun flipping through magazines and tearing out pages with images that resonate with you, move you, or somehow seem to be calling out to you. Try to avoid overthinking it and simply go with what captures your attention. Don't worry about cutting anything at this point—we'll get to that in the workshop! Digital images will work as well if magazines aren't available. Simply collect some on your computer using the process described above!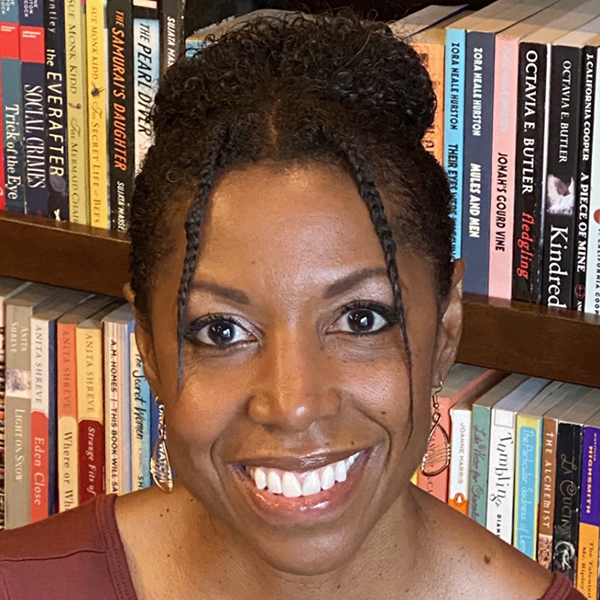 ABOUT YOUR INSTRUCTOR: Kimberly Lee left the practice of law some years ago to focus on motherhood, community work, and creative pursuits. A graduate of Stanford University and UC Davis School of Law, she is an Amherst Writers & Artists facilitator and serves on its board of directors. She is also trained and certified by The Center for Journal Therapy, The Center for Intentional Creativity, and SoulCollage®. She has led workshops at numerous retreats and conferences and is a teaching artist with Hugo House and Loft Literary. A former editor and regular contributor at Literary Mama, Kimberly has also served on the staffs of Carve and F(r)iction magazines. She is a member of the Editorial Freelancers Association and ACES: The Society for Editing. Her stories and essays have appeared in publications and anthologies including Minerva Rising, LA Parent, Words and Whispers, Toyon, The Ekphrastic Review, WOW! Women on Writing, Read650, I Am Woman: Expressions of Black Womanhood in America, and elsewhere. Kimberly trusts in the magic and mystery of miracles and synchronicity, and believes that everyone is creative and has unique gifts to share. She lives in Southern California with her husband and three children.
COST: $44, which includes a 2.5-hour webinar and a creative space to explore your stories.
BUY NOW: CUT, PASTE, WRITE with Kimberly Lee (Saturday, January 20, 2024, 11am - 1:30pm ET) Limit: 20 students. Early registration is recommended.
Notes: Upon successful completion of payment, your name, email address, and contact info will be submitted to your instructor. Just before class begins, she will e-mail you with instructions on how to get started.
Questions? Email Marcia & Angela at:
classroom[at]wow-womenonwriting[dot]com